3-Ingredient Coconut Oil Biscuits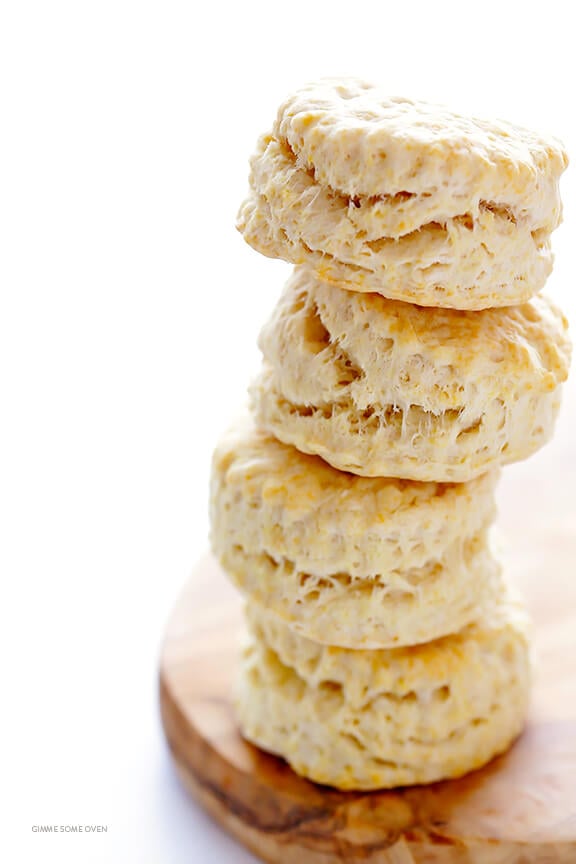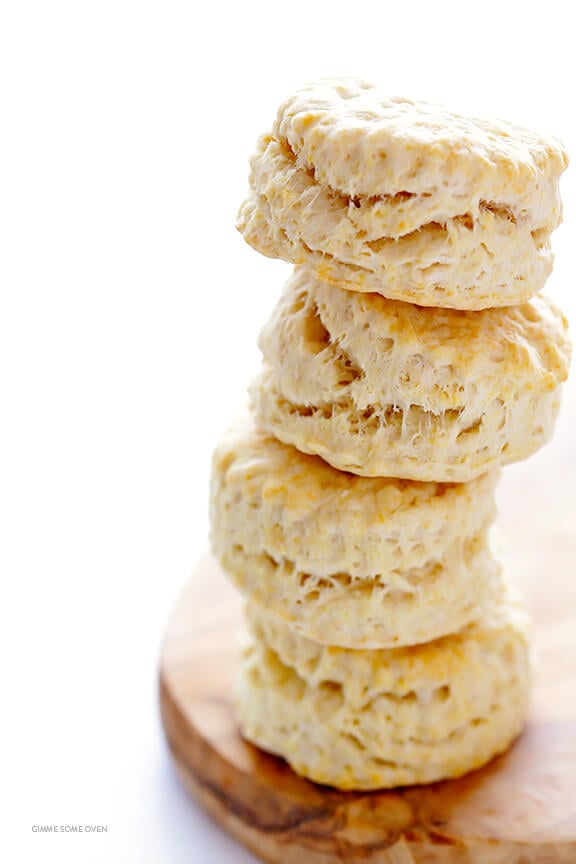 So, my mom just bought her first jar of coconut oil this month, and I have had a blast (a little too enthusiastically) explaining the hundreds of ways that you can use it.  I mean, just yesterday we had a very deep conversation about oil pulling as I was walking through the produce section at Costco.  No one gave me weird looks at all…
But amongst the thousands of recipes out there using coconut oil, I think I have discovered a new favorite.  It began with a craving for biscuits, and a bag of self-rising flour that I needed to use up, and an old 3-ingredient recipe that used to call for shortening.  Nowadays, anytime I see shortening, it's like the recipe is just begging me to try substituting in some coconut oil to see if it works.  And when I saw milk, I decided to sub in some coconut milk.  And my oh my, it worked.
Did it ever work.  :)
3-Ingredient Coconut Oil Biscuits | 1-Minute Video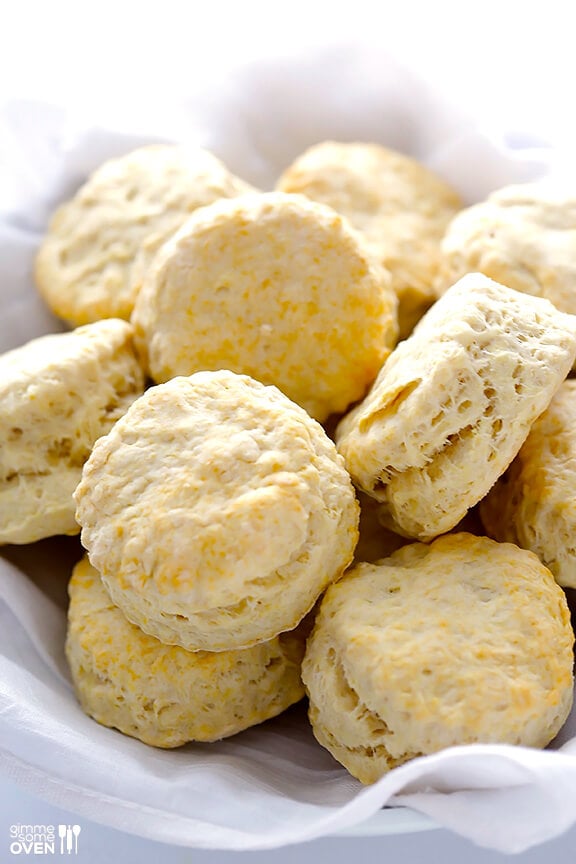 I mean, let's be real.  I'm still not a natural morning person.  So when I pull myself out of bed earlier than I would like, I prefer to have breakfast on the table stat.  This is why No Bake Energy Bites, Greek Yogurt Parfaits, and any kinds of smoothies are big winners in mi casa on a weekday.  Yes, I have the patience of a 5-year-old when it comes to wanting breakfast n-o-w.
But I've now discovered these warm and flaky and irresistibly delicious biscuits can be in my hot little hands in just about 20 minutes after waking up.  10 minutes to prep.  10 minutes to bake.  And they're so good that you basically want to eat 10.  ;)
The secret to this quick and easy prep is of course mentioned in the title — all you need are 3 ingredients!!!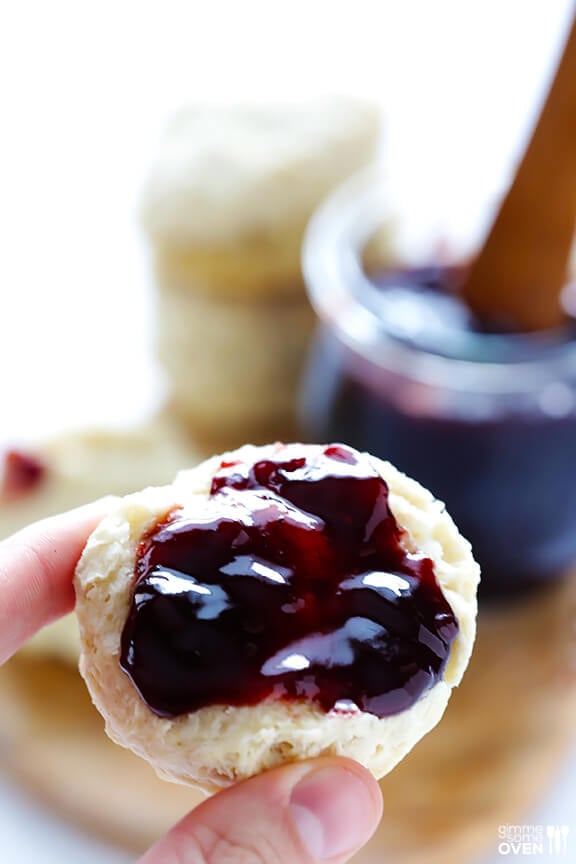 So what are those three ingredients?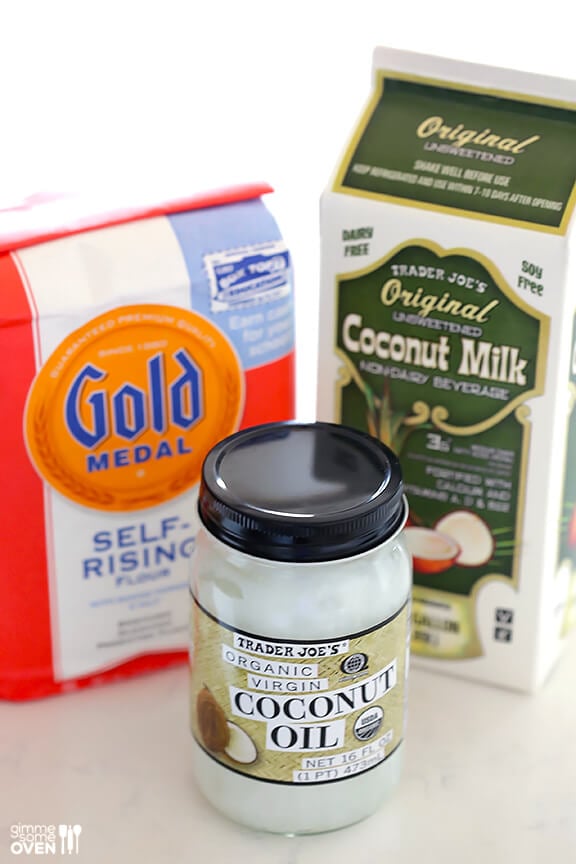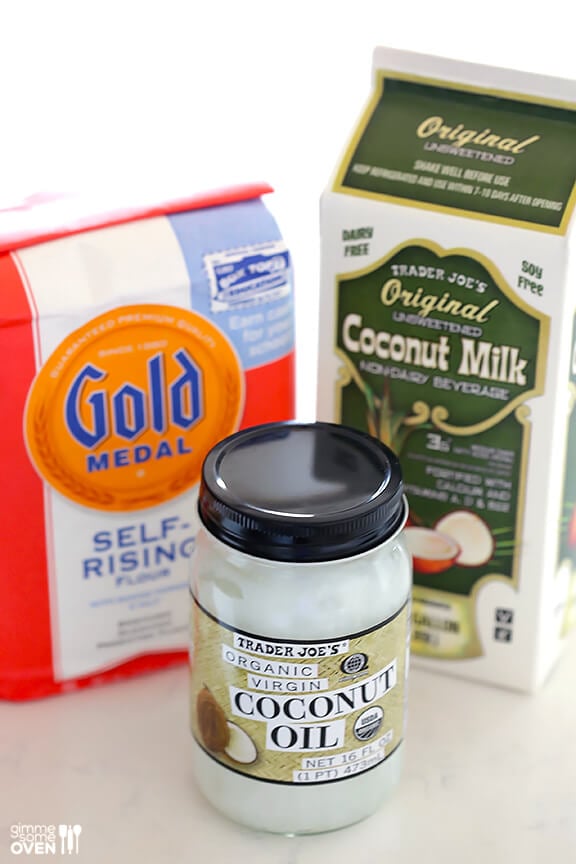 We've already mentioned the first: coconut oil.  I keep about 3.5 jars of this stuff on hand at all times (one jar admittedly in the bathroom for all of those fancy DIY beauty products ohmygoshyouhavetotry from Pinterest).  But the other jars stay in the kitchen for recipes like these.  And after making three batches of these biscuits already in one week, I think it's about time I restock again.  ;)
The second ingredient is coconut milk.  And please, please note that this is not the coconut milk you get in the can.  Actually, that stuff might work.  But the milk I used is in the carton you buy at the grocery store.  It's thinner, it's unsweetened, and I use it in all sorts of things.  But if you don't have this on hand, regular milk (or soy, or unsweetened almond) will work just fine.
The third ingredient is one I posted about yesterday: self-rising flour.  If you don't have a bag of this stuff sitting in your pantry, never fear because there is an easy substitution you can do with all-purpose (or pastry) flour, baking powder and salt.  Basically, this secret ingredient helps those biscuits get nice and light and fluffy and, well, biscuit-y.
So once you gather your three ingredients, set that oven to 425 and get to baking!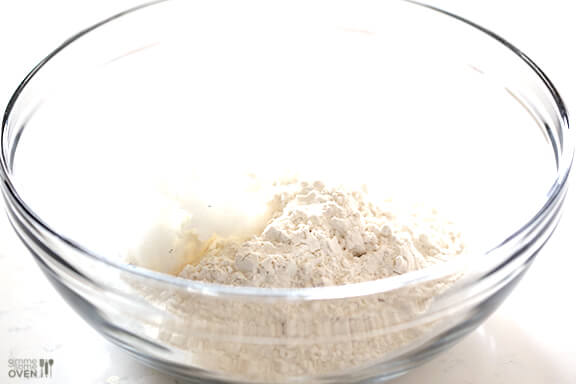 Begin by combining your coconut oil and flour in a bowl.  And then use a pastry cutter (which I don't own) or two forks (which I do) to cut the coconut oil into the flour.  Basically, you want to combine them until the mixture resembles fine crumbs.
Then pour in your coconut milk, and stir the dough until it is completely combined and forms a dough ball.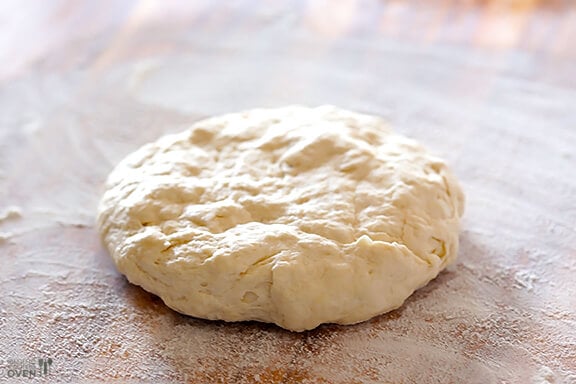 Turn that dough ball out onto a floured surface.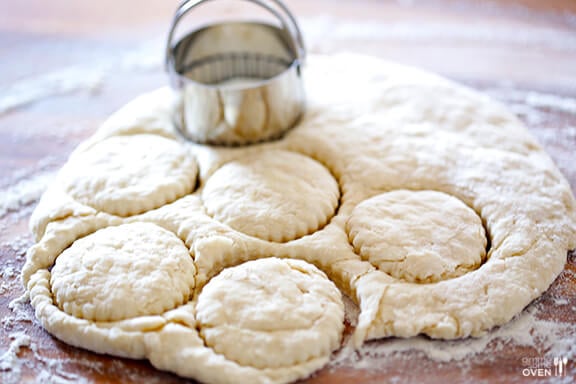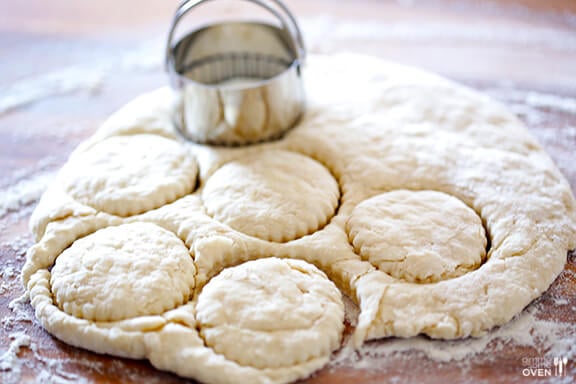 Then roll it until it is about 1/2-inch thick.  Grab a biscuit cutter (or you can use the top of an aluminum can) and cut out your desired size of biscuits.  Mine were about 2-inches wide.  Transfer them to a baking sheet, and bake for 10 minutes.
Then pull them out and enjoy the fact that you don't have to wait for them to cool.  Just dive in!!!
Mom, you've got to try these.  :)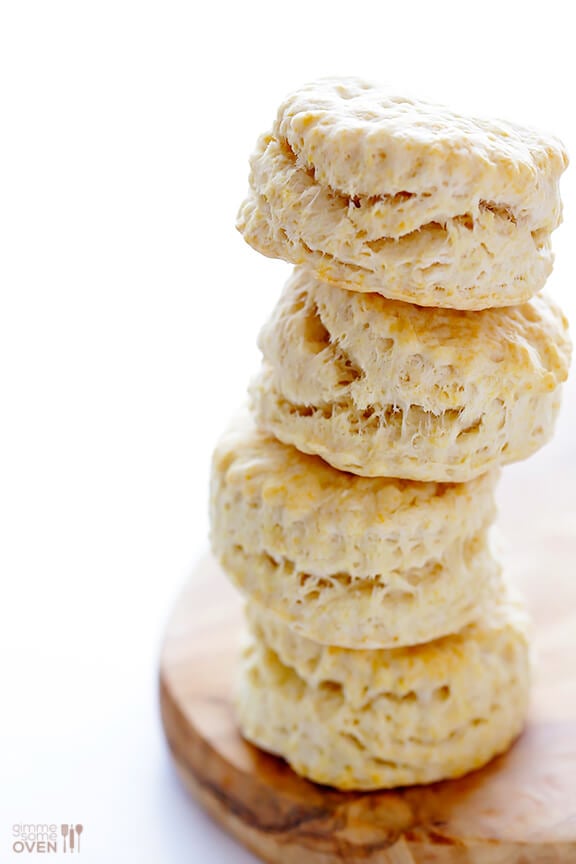 3-Ingredient Coconut Oil Biscuits
These 3-ingredient biscuits are made easy with self-rising flour and coconut oil.
Ingredients:
2 cups self-rising flour, store-bought or homemade
1/4 cup coconut oil (solid, not melted)
3/4 cup milk*
Directions:
Preheat oven to 425 degrees.
Add self-rising flour and coconut oil to a mixing bowl, and use a pastry cutter or forks to cut the coconut oil into the flour until the mixture is like fine crumbs. Stir in the milk until mixture forms a soft dough and no longer sticks to the sides of the bowl. Knead the mixture until combined, but be careful not to over-knead.
Turn the dough out onto a cutting board that has been lightly dusted with flour. Gently roll the dough out until it reaches a 1/2-inch thickness. Use a biscuit cutter (mine was a 2-inch circle) to cut out the biscuits, and transfer to a baking sheet.
Bake for 10 minutes, or until the biscuits have risen and ever so slightly begin to brown on top. Remove and serve immediately.
*I used refrigerated coconut milk from the carton, not the thicker coconut milk from the can.  But any kind of milk will work here.
All images and text ©
If you make this recipe, be sure to snap a photo and hashtag it #gimmesomeoven. I'd love to see what you cook!