3-Ingredient Peanut Butter Cookies
A few weeks ago when my parents were in Kansas City for our extended family's annual caroling night, I asked her if she would help me make a batch of peanut butter cookies.  I had a normal recipe ready for us to try, when she suggested that we make the "easy" version – 3 Ingredient Peanut Butter Cookies.
Eh?
Somehow even after living in food blogger land for 3.5 years, and being a cookie lover all the longer, I had never heard of a recipe for 3 ingredient cookies!  But she assured me that 1 cup pb, 1 cup sugar and 1 egg would do the trick.  So we gave it a try.  We mixed up the dough in literally less than a minute.  And then she rolled, I forked, and these little guys were in the oven and baked in a snap.
Sure enough, they emerged as delicious little cookies!!  Granted, they are definitely much crumblier than traditional peanut butter cookies.  But the flavor is there, the look is pretty much identical, and sure enough they were just as irresistible to us cookie lovers as any yummy cookies.  So if you are ever in a time crunch, or an ingredient crunch, or just want to try these little baking miracles for yourself, I highly recommend these 3-Ingredient Peanut Butter Cookies!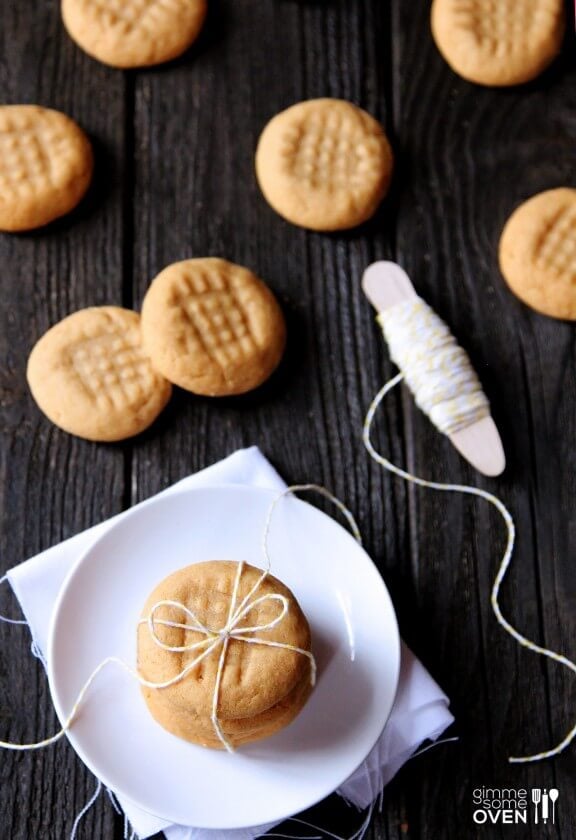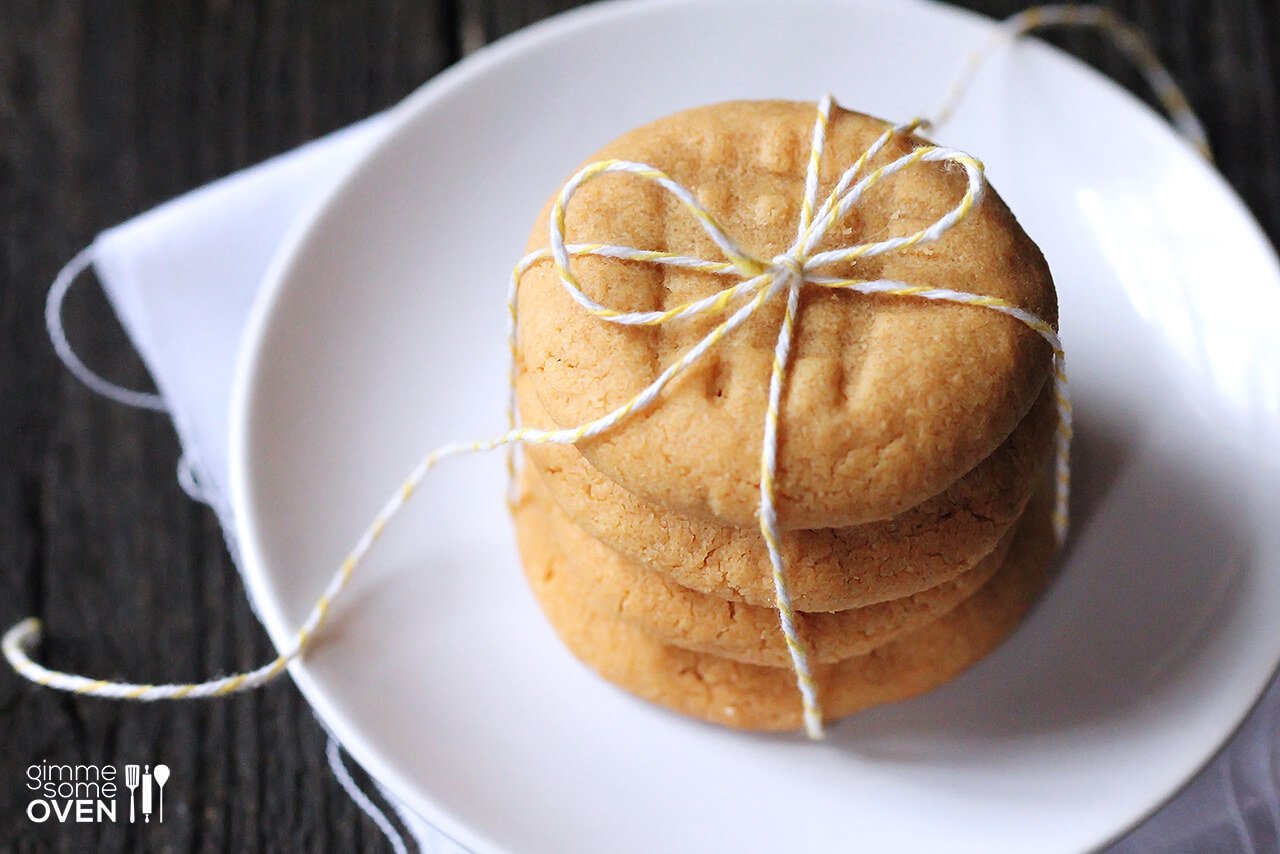 3-Ingredient Peanut Butter Cookies
Quick, simple and delicious peanut butter cookies…made with just THREE ingredients!
Ingredients:
1 cup peanut butter (crunchy or creamy)
1 cup sugar (plus extra for dipping if desired)
1 egg
Directions:
Preheat oven to 350 degrees F (175 degrees C). Line a baking sheet with parchment paper.
Using an electric mixer or a strong spoon, mix together the peanut butter, white sugar and egg until smooth.
Form dough into round tablespoon-fulls. Then roll in an extra bowl of sugar, if desired, to coat the outside of the dough ball. Place on the baking sheet at least 2 inches apart, and then use a fork to flatten and form a cross pattern.
Bake for 6 to 8 minutes, until the cookies are just slightly browned on the botton, being careful not to over-bake. Remove and let cool on the baking sheet for 1 minute, then transfer to a wire rack to cool completely.
All images and text ©
If you make this recipe, be sure to snap a photo and hashtag it #gimmesomeoven. I'd love to see what you cook!