Bar Mendizábal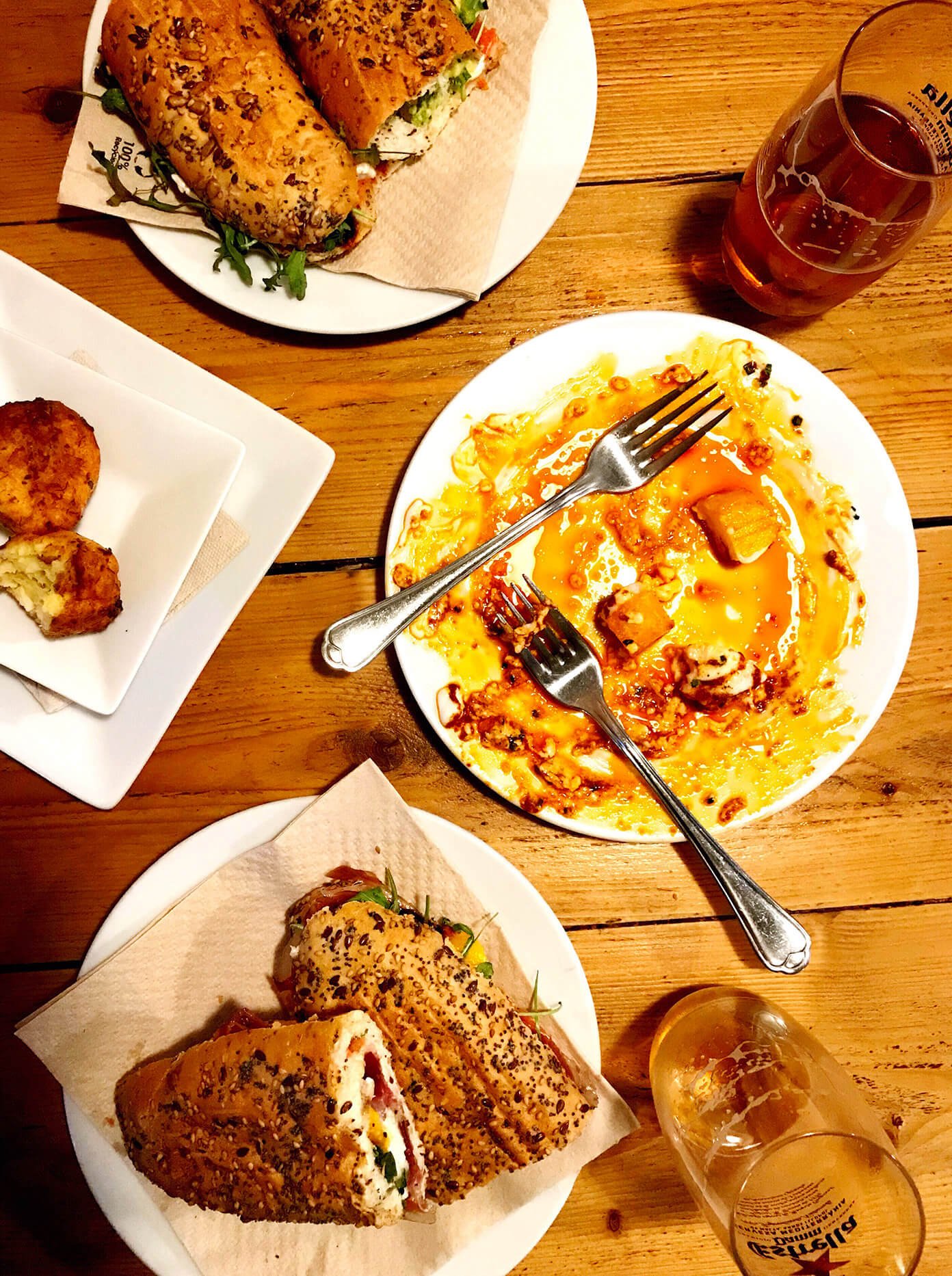 Bar Mendizábal
What It Is: 
Casual tapas joint, with a street level bar and inside seating area.
Where It's Located:
El Raval | Google Map
Why We Love It: 
One of our favorite spots for tapas and sandwiches.  Also, their bravas are our favorites in Barcelona!
UPDATE: We love this place, but recently we had a couple disappointing experiences with service and availability of their menu staples. At this point, we can fully recommend their Patatas Bravas. As for the rest of it, we'll see.
Menu Recommendations:
The bravas are a MUST. They're our favorite in Barcelona — full of great flavor (including a red sauce with a kick), and actually photo-worthy (not always true of bravas here). ;)
The cod fritters (buñuelos de bacalao) – light, fresh and well-seasoned. NOTE: they've been out of them the last two times we went, so don't count on them.
Any of their sandwiches (bocadillos). They're made with the most delicious bread, and there are plenty of options for meat and veggie lovers alike.
Other Tips:
Their bravas go especially well with beer, in our opinion.  So if you're craving a cold one with your meal, try ordering a caña, a half-size beer which costs only about €2.
Contact:
Facebook | TripAdvisor | t:+34 935 66 70 57
For More Barcelona Travel Recommendations…
Check out our Gimme Some Barcelona Travel Guide, which includes a constantly-updated list of our best recommendations on where to stay, what to do, and where to eat in Barcelona.  Plus, we've also shared a bunch of our best Barcelona-specific travel tips, so that you can navigate the city like a local.
Also, feel free to download our Gimme Some Barcelona Google Map, which includes all of the recommendations listed in our travel guide.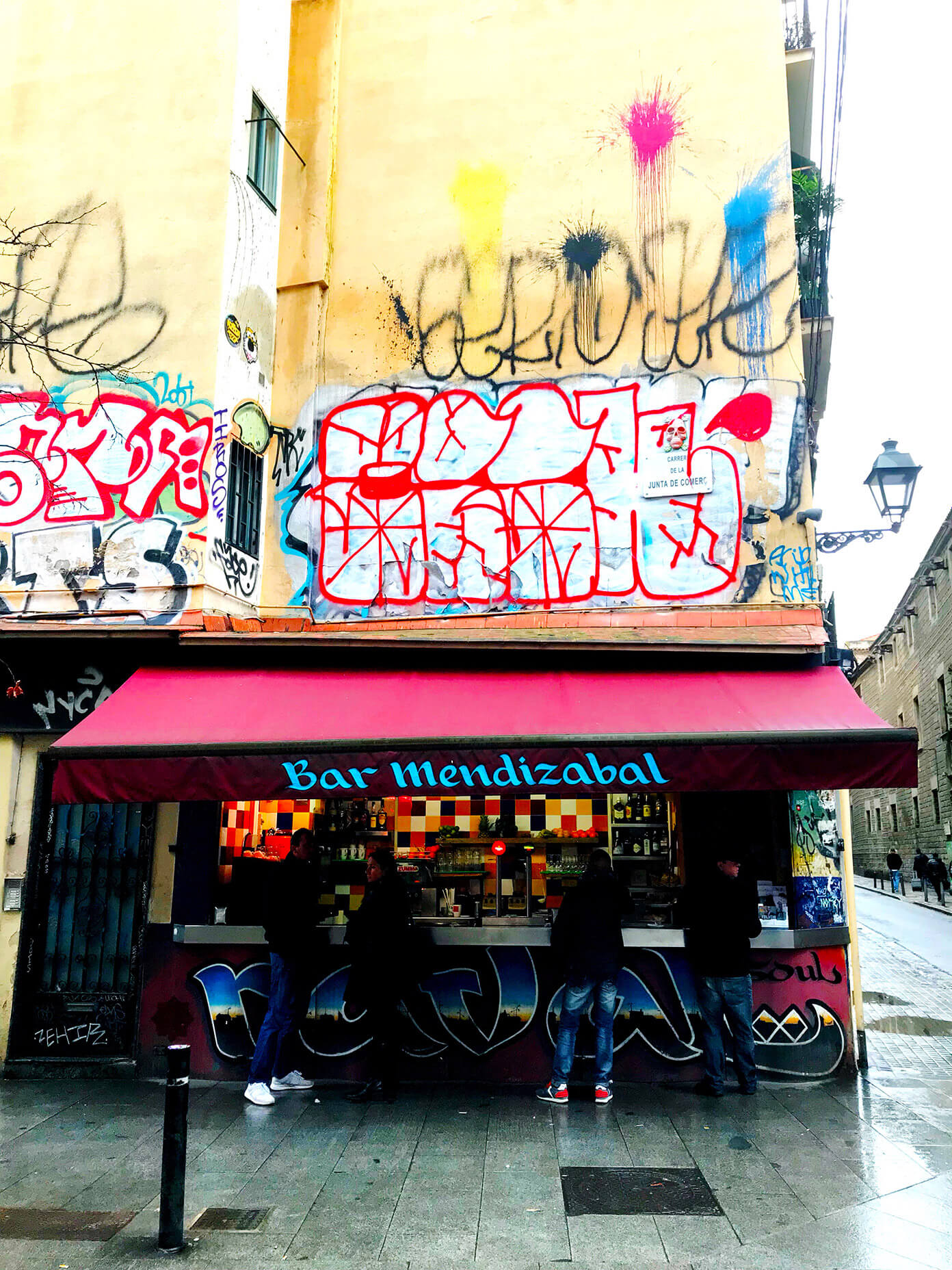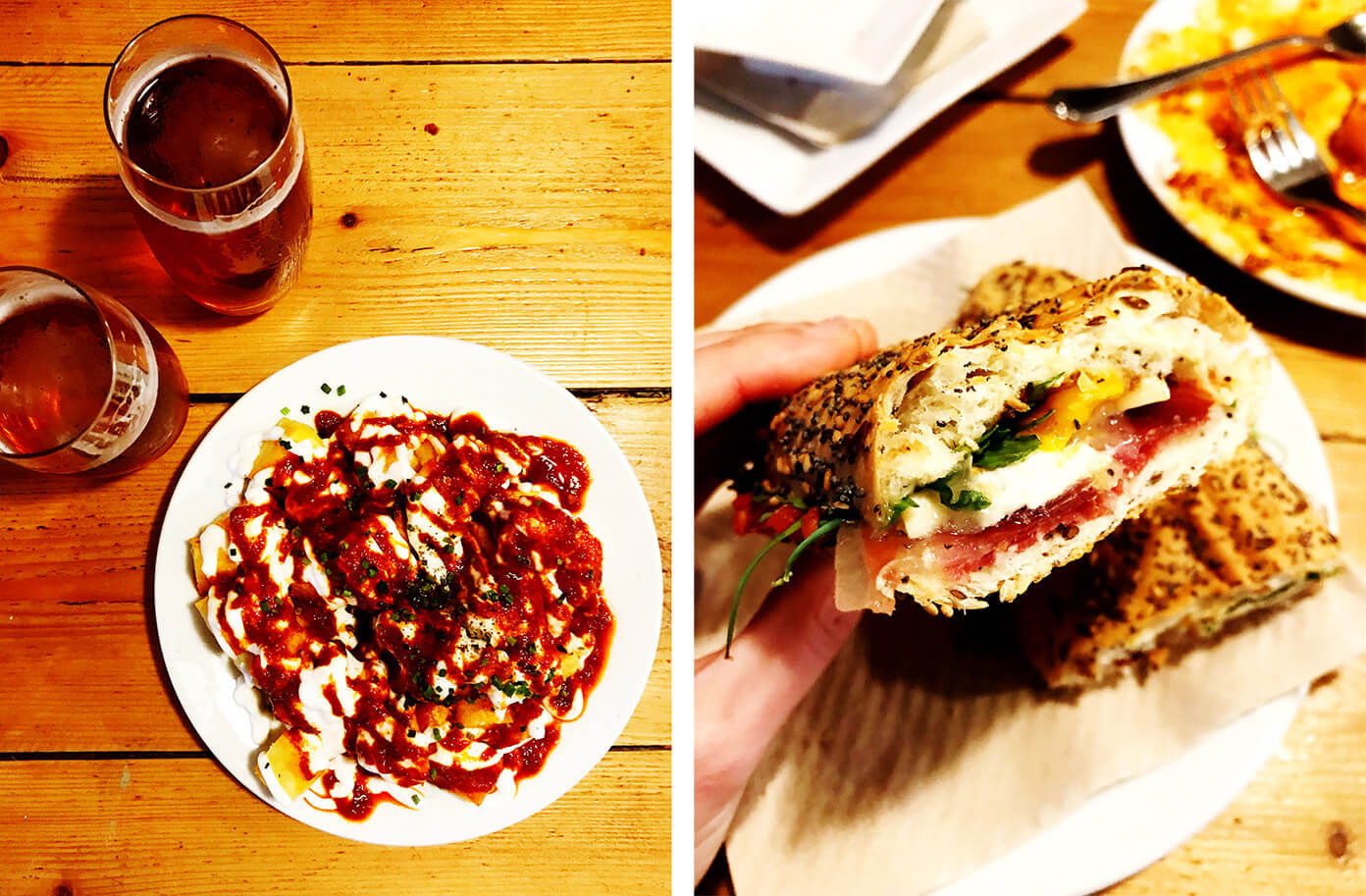 More Barcelona Travel Recommendations!