Blackberry Cabernet Sorbet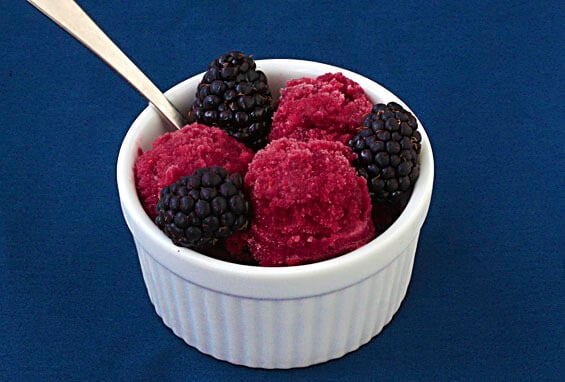 **Click here to enter this week's gift certificate giveaway from Chocomize!  Ends May 28, 2010.**
'Tis the season to break out the best invention of the 21st century — my ice cream maker!!
That's right!  80 degree weather has finally hit Kansas City this week.  And, delicious blackberries have been in abundance this month.  So to celebrate, decided to try this blackberry cabernet sorbet recipe I've had bookmarked and couldn't wait to try.
Needless to say, it was fabulous — both before it went in the ice cream maker, and after!  Loved the fresh blackberry + cabernet combination.  Just like a frozen sangria!  Feel free to play around with different berries (I imagine blueberries, strawberries, or cherries would go well with the cabernet).  And you can of course sub in whatever red wine you have on hand.
So if you're looking for a classy new dessert (or "dessert wine") to try this summer, give this a go!  (And you don't have to tell your friends that it takes all of 5 minutes to mix up!  ;))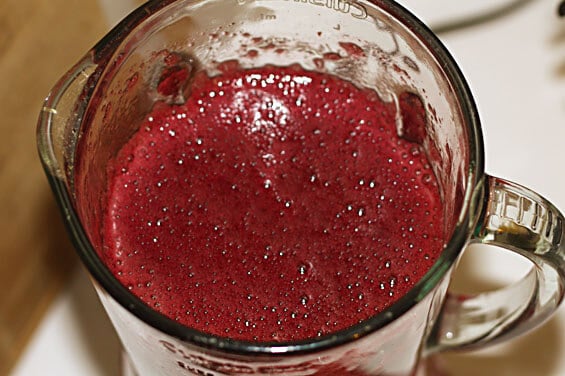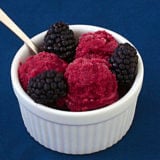 Blackberry Cabernet Sorbet
You will love this blackberry cabernet sorbet recipe! Delicious, classy, and oh-so-simple.
Ingredients:
2 cups fresh or thawed frozen blackberries, rinsed
1 cup water
1/2 cup sugar
3/4 cup Cabernet Sauvignon
2 tsp lemon juice
1 egg white (or egg substitute)
Directions:
Whip the egg white until stiff peaks form.

In a blender, combine the blackberries, water, sugar, wine, and lemon juice and blend until smooth. Transfer to a bowl and stir in the whipped egg white until just mixed (don't over-stir). Cover and chill mixture for about 30 minutes.

Run mixture in an ice cream maker according to manufacturer's directions. Freeze in freezer to reach desired consistency.

Serve garnished with fresh blackberries if you'd like.

***Note that this recipe does use one raw egg white. Feel free to use an egg substitute if you would rather.**

If you make this recipe, be sure to snap a photo and hashtag it #gimmesomeoven. I'd love to see what you cook!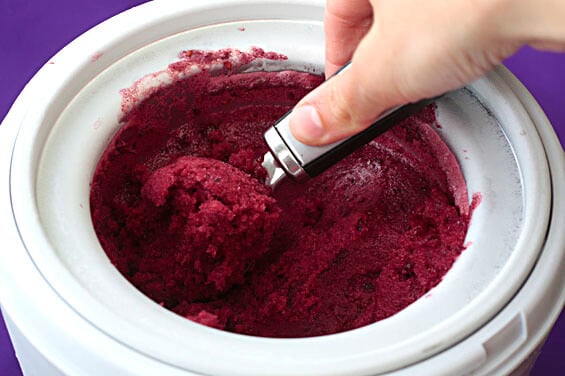 Ali's Tip:
I suppose you could boil the wine for just a little bit if you wanted to cook off some of the alcohol.  But otherwise, this makes for a super-fun "dessert wine"!