Cafés El Magnífico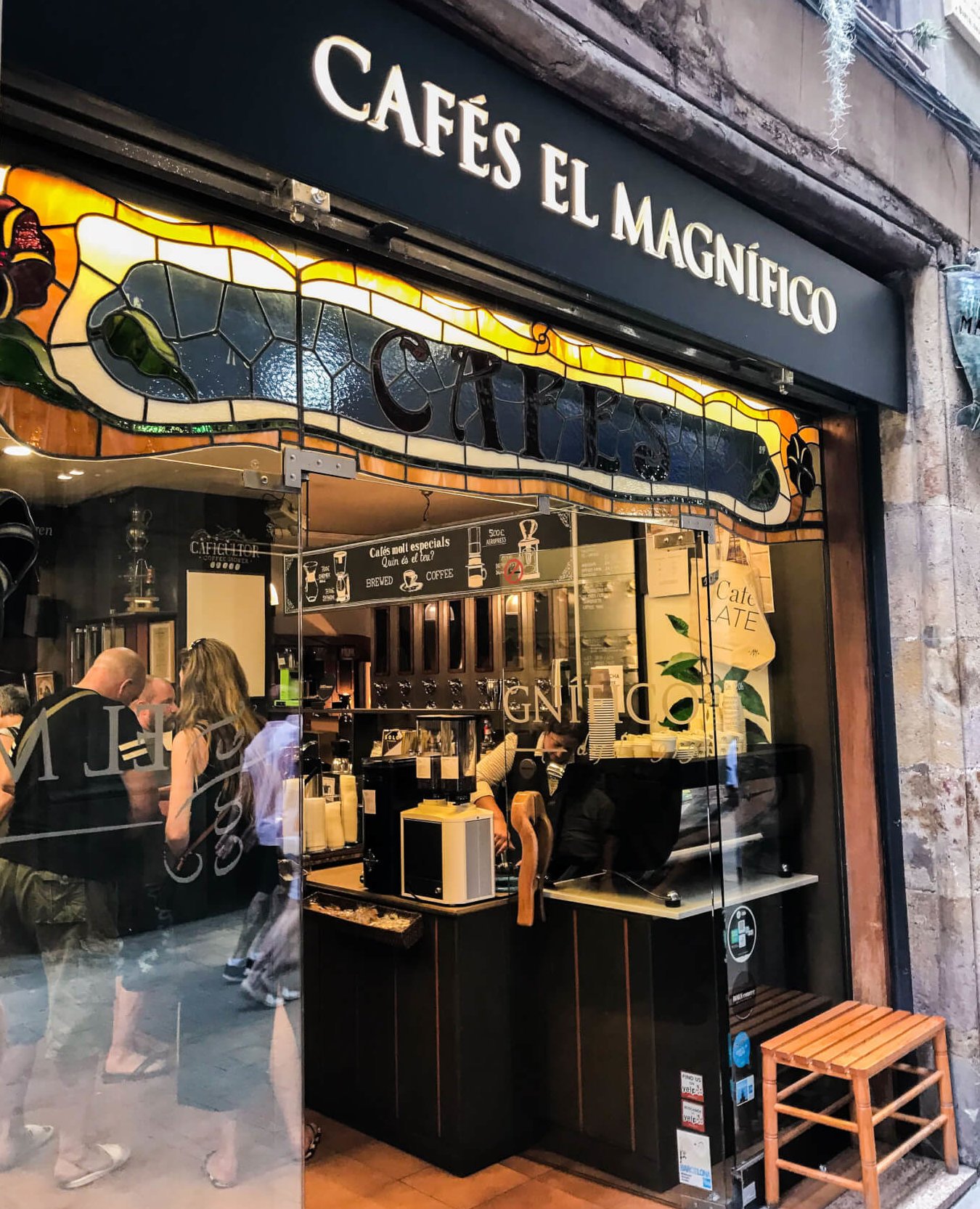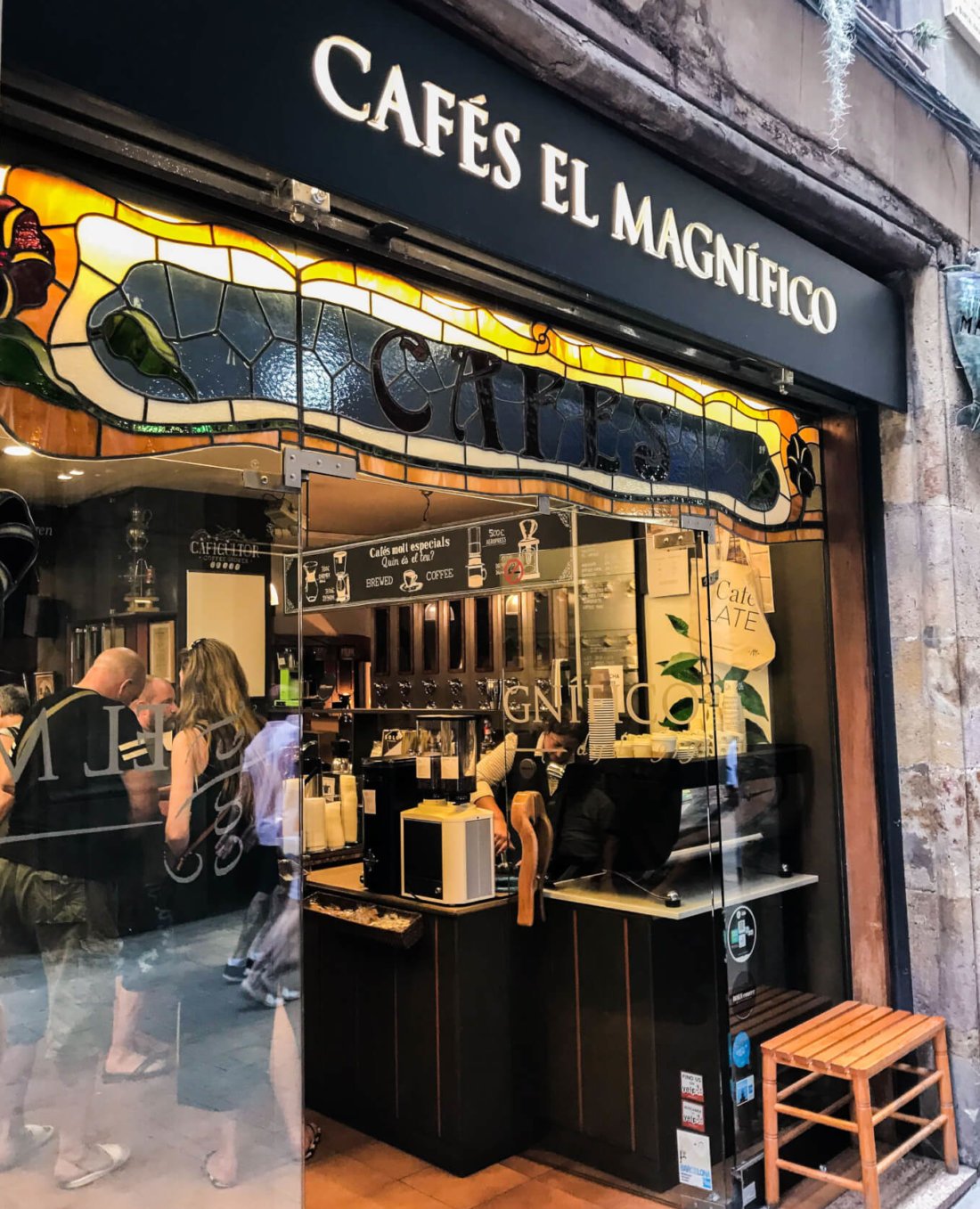 Cafés el Magnífico
What It Is: 
Barcelona's oldest and most celebrated coffee roaster, located in the heart of the city.
Where It's Located:
El Born | Google Map
Why We Love It: 
If you're in the mood to pick up some beans to take away, they literally have a 3-ring binder full of options, all of which are roasted on site. They're friendly, helpful and really make an effort to help you pick something you'll love. Their coffee bar is tiny, but makes some of the finest coffee drinks in the city if you want to get a coffee to-go.
Menu Recommendations:
Any of their coffees
If you like to bring coffee home to give as gifts, this is an iconic spot in the city to do that.
Other Tips:
Most of their space is dedicated to roasting, so they don't have space to sit and drink your coffee there. So a get a cup to-go, and wander the streets of the El Born neighborhood.
Cafés el Magnífico also sells a wide array of artisan coffee brewing equipment if you're up for some next-level brewing at home.
Check out our downloadable travel guide map for other recommendations nearby!
Contact:
Website | Facebook | TripAdvisor | Yelp | t: +34 933 19 39 75
For More Barcelona Travel Recommendations…
Check out our Gimme Some Barcelona Travel Guide, which includes a constantly-updated list of our best recommendations on where to stay, what to do, and where to eat in Barcelona. Plus, we've also shared a bunch of our best Barcelona-specific travel tips, so that you can navigate the city like a local.
Also, feel free to download our Gimme Some Barcelona Google Map, which includes all of the recommendations listed in our travel guide.