My Camera Accessories

There are endless accessories you can buy when it comes to supporting your camera. But for better or worse, I have always kept things extremely simple in this department. So for you bloggers or photographers who are just starting out, know that you don't have to spend an arm and a leg for accessories if you don't want to. ;)
Here are the main 4 camera accessories that I own:

Tripod
Full Name: Manfrotto 7302YB M-Y Tripod with Ball Head (now out of stock, but here is a similar updated model)
When I Bought It: January 2010
When I Use It: 
Food action shots (i.e. pouring a salad dressing, etc.)
Animated GIFs
Low light
Just generally whenever I need two hands on my subject
What I Love About It:
I can't tell you how many times I have told new bloggers and photographers that they must get a tripod. Even if you don't think you'll use it, you more than likely will. I use mine for at least one shot in every recipe I post. I especially love using it for action shots, so that I have an extra hand free. I always use it for animated GIFs, since I typically like the camera angle to remain the same and only have the subject move around. It has saved me many a time in low light, when I can bump up the aperture and have the tripod save me with a really slow shutter speed. And I also just generally use it when I find an angle I like and want to play with the food, without the pressure to having to hold the camera.
I've actually had this specific tripod for many years now. And while at some point I would like to upgrade, I feel like this one still serves me well and meets 95% of my basic tripod needs. The ball head is incredibly quick and easy to use, and the legs can be adjusted in seconds.
What I Don't Love About It:
It's a little short (only 55″ tall at it's highest). It's a little lightweight (I would like my next tripod to be sturdier). And most importantly, it does not have a horizontal arm that could extend over my subject for overhead shots. That last one is probably the reason I will upgrade at some point in the next year or two.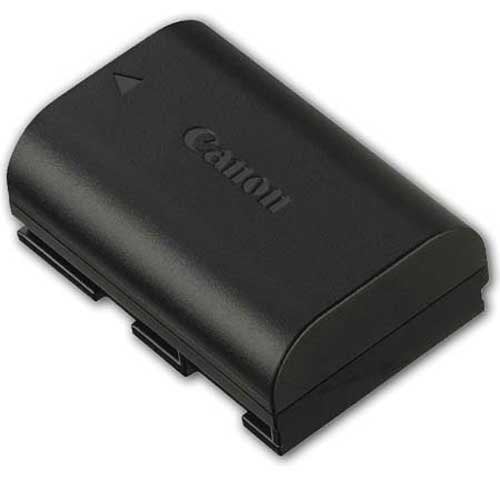 Extra camera battery
Full Name: Canon LC-E6 Battery Charger
When I Bought It: When I bought my camera
When I Use It:
What I Love About It:
An extra battery is just a "must" in my world. I spend a lot of time with my camera on "Live View" when I am styling shots (usually when my camera is on the tripod, see above), and that drains the battery in a heartbeat. So I keep this little guy plugged in a few feet away so that it's ready to swap out when needed.
What I Don't Love About It:
Extra batteries are pricey, but necessary. I will say that I have bought a few non-Canon extra batteries in the past, and they have all worked just as well as the name brand for me. Sometime soon I may upgrade to a full-on battery pack.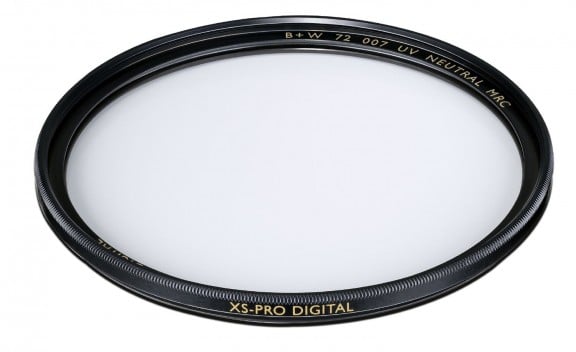 UV Filters
Full Names: B+W XS Pro Clear UV Haze with Muti-Resistant Nano Coating (in various sizes)
When I Bought Them: When I purchased each lens
When I Use Them: 
All the time on each lens
What I Love About Them:
Supposedly they do all sorts of good things, including protecting the glass on each of my lenses. I'm not really a pro with these, but my photography friends have always said they are essential.
What I Don't Love About Them:
They are a pain to pay for. But I'm told they are worth it. ;)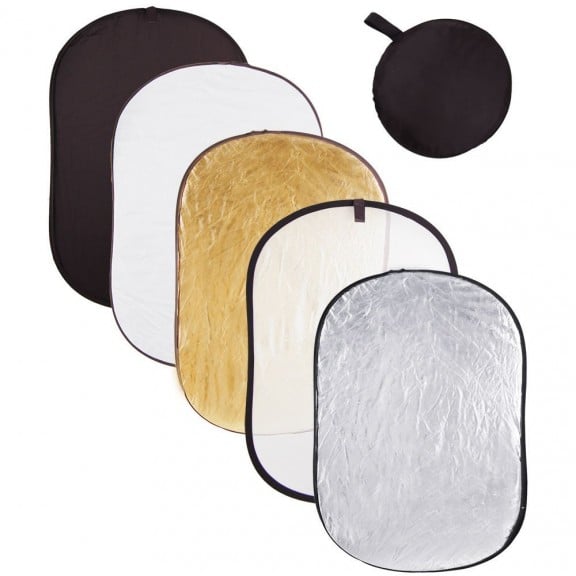 Reflectors
Full Names: Neewer 60cm 22-Inch 5-in-1 Light Multi Photo Collapsible Reflector and Signstek 5-in-1 24-inch x 36-inch Collapsible Multi Disc Light Reflector Set
When I Bought Them: April 2014
When I Use Them:
To bounce light onto my subject in photos
To block light for my subject in photos
What I Love About Them:
To be honest, I have used pieces of white and black foam core for 5 years, and still use those most of the time. But I purchased these recently to have as another option, and use them occasionally. I especially like the silver and gold options for reflecting light onto a specific part of my subject. Plus, they are really handy to fold up and carry on the road.
What I Don't Love About Them: 
There's nothing I really don't love. I just don't use them probably as much as I could.
This post contains affiliate links.