Ciudad Condal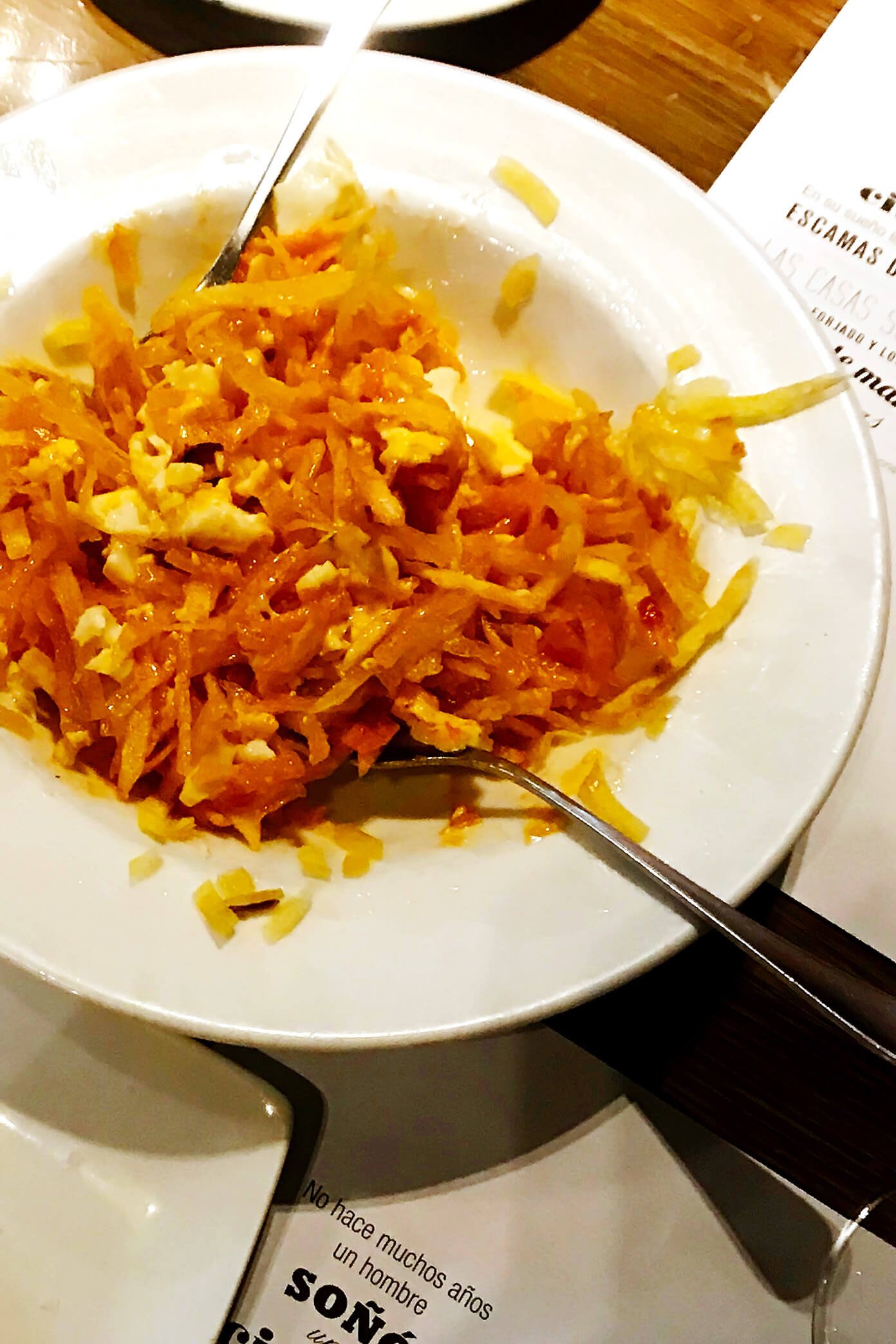 Ciudad Condal
What It Is: 
Awesome tapas bar in Eixample.
Where It's Located:
Ciutat Vella | Google Map
Why We Love It: 
Our friend (and professional guide), Danny, took us here on a food tour of Barcelona. And we absolutely loved it! Turns out that it is a sister restaurant to Cerveseria Catalana (another tapas bar we like in Eixample), and has a great reputation in Barcelona amongst tourists and locals. Grab a seat at the bar for a quick bite, or sit down for a full meal, and you won't be disappointed.
Menu Recommendations:
The Huevos Cabreados (translation: "pissed off eggs"), featured above, are a must.
We've also enjoyed sampling various montaditos and tapas, and all have been delicious.
Other Tips:
They don't take reservations, so go early for the shortest waits. After 8:00pm, the wait can be formidable.
Check out our downloadable travel guide map for other recommendations nearby!
Contact:
Website | Facebook | TripAdvisor | Yelp | t: +34 933 18 19 97
For More Barcelona Travel Recommendations…
Check out our Gimme Some Barcelona Travel Guide, which includes a constantly-updated list of our best recommendations on where to stay, what to do, and where to eat in Barcelona. Plus, we've also shared a bunch of our best Barcelona-specific travel tips, so that you can navigate the city like a local.
Also, feel free to download our Gimme Some Barcelona Google Map, which includes all of the recommendations listed in our travel guide.