Colorful Orange Salad With Mandarin-Cider Vinaigrette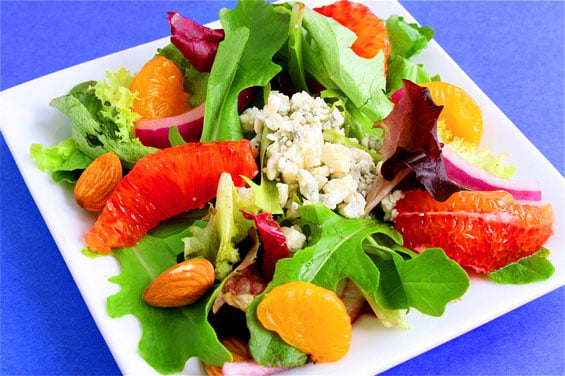 WOW – what a winter!  I'm all for a little snow this season, a few months of cozy, chilly days, and even a few icicles decorating the house.  But after a month of a world blanketed in gray and white, weeks with the high temperatures hovering in the single-digits, and snow upon snow upon snow upon snow…I'm a little over it.
I know…wah wah wah.  So moving past the complaining, I decided to be a little proactive this week to balance the gray of the world outside with this super-colorful salad!  And oh my word — it was an absolute delight! The burst of all the fresh citrus and crisp greens totally made my day.  And loved the light, sweet vinaigrette on top.  (Will definitely be using that on other salads as well!)  And the lovely colors absolutely made me smile.  Lovely.  :)
So if you're needing a burst of color and freshness in your life this winter (or year-round!), this salad is for you!  :)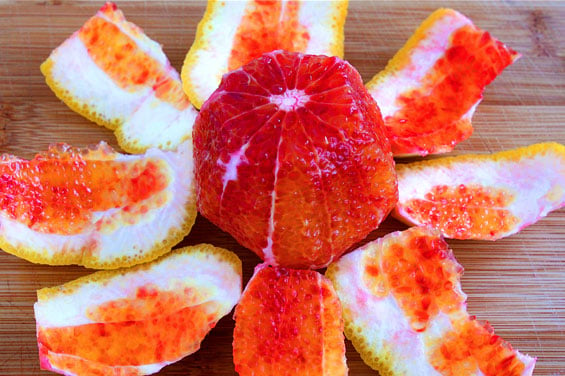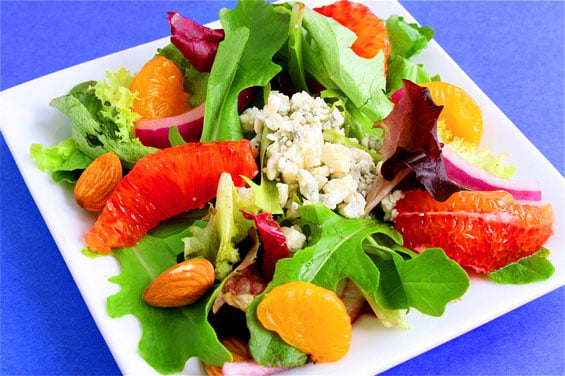 Colorful Orange Salad With Mandarin-Cider Vinaigrette
You'll love this Colorful Orange Salad With Mandarin-Cider Vinaigrette Recipe! So delicious! A fruitfully abundant, bright and beautiful salad!
Ingredients:
6-8 oz. salad greens (I used a spring salad mix), rinsed and chopped (if necessary)
1 blood orange, peeled and sectioned
1 (11 oz.) can mandarin oranges (reserve juice)
1/4 cup almonds, toasted (or I love smoked or toffee-coated!)
half a red onion, sliced
4 oz. gorgonzola cheese (or feta, blue, or goat cheese)
Vinaigrette Ingredients:
3/4 cup olive oil
1/4 cup apple cider vinegar
2 Tbsp. mandarin orange juice
1 tsp. orange peel (optional)
dash salt and freshly ground pepper
Directions:
To make the salad:
Toss the greens, oranges, almonds, gorgonzola and onions together in a large bowl. Add dressing and toss to coat. Top with crumbled gorgonzola.
To make the dressing:
Whisk all ingredients together. Add extra salt and pepper at the end to taste.
All images and text ©
If you make this recipe, be sure to snap a photo and hashtag it #gimmesomeoven. I'd love to see what you cook!
Ali's Tip:
Feel free to experiment with adding other favorite colorful ingredients to this one!