iowa cornquest 2012
This post may contain affiliate links. Please read my disclosure policy.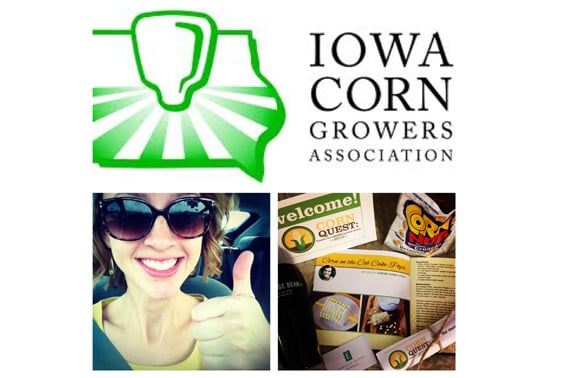 A few weeks ago, I had the privilege of making a road trip up to Des Moines to join nine other delightful bloggers for the Iowa CornQuest 2012. Sponsored by the Iowa Corn Growers Association, this trip was a thoughtful and fascinating look into the modern corn industry — from meeting the farmers who grow our nation's crops, to hearing their take on farming trends and innovations, to discussions with experts about the role of corn in our nation's food and alternative energy supplies, to seeing the impact that Iowa has made throughout the decades in everyday kitchens (hello, Better Homes & Gardens!)…and on and on. And of course, there was tons of fabulous food just about every step we turned. And of double-course, all the better when enjoyed with great new friends!
So here is a quick peek into our packed few days! I'm sure I will leave out a bunch of details, but here is a "fly over" of our time in Iowa… :)
After a 3 hour drive driving from the plains of Kansas to the, well, plains of Iowa, I was excited to arrive and meet our trip coordinators and fellow bloggers. And what an amazing group they turned out to be! The nine other bloggers included:
Many of us "knew" each other from Twitter, so it was fun to give hugs and have the chance to actually sit down and start getting to know each other in person that evening. We were all also thrilled to finally meet our trip coordinators who work with
Iowa Corn
and would be touring with us — Roxi, Hana, Shanon & Mindy. Seriously wonderful people. (And you should
seriously
check out their blogs!)
Our first full day began on Wednesday with a hearty Midwest comfort food breakfast at The Machine Shed. We had all heard rumors about their famous cinnamon rolls, and as soon as we saw our table, it was clear they weren't kidding around. These cinnamon rolls were enormous, and topped with the most delicious fluffy cream cheese icing you can imagine. Then came the bacon, eggs, biscuits and gravy, sausage, and on and on. I was a happy camper with all of that bacon (which also seemed to be a huge theme in the giftshop — being in the land of Iowa Pork — as you can see!). But the highlight of the meal was definitely getting to meet some farmers who came to join us, and hear some of their stories about their years growing up on a farm, why they have stuck with it, and what the joys and challenges of running small farms feel like today. They were wonderful!
Next we all loaded up in our huge bus and chatted it all the way to Bill and Nancy Couser's farm. As a fourth generation farmer whose family has been living on the same land for over 100 years, Bill is deeply passionate about farming, his land, his community, and of course, his wonderful family and two sons who will continue the legacy and take over the farm someday. He gave us a fascinating presentation detailing the history of their farm, and showed step by step how and why it has expanded. He is one smart and drive man, and it was pretty inspiring to learn about the innovations that have been made on his farm to make it more sustainable, efficient, and more comfortable for the livestock and crops — often with the help of researchers from the University of Iowa, the EPA, John Deere developers (headquartered in Iowa), and the Iowa Department of Natural Resources. I was impressed as always to see the power of collaboration on a farm like this, and how genuinely excited Bill was to be looking for any new ways to hand down a healthy farm to the next generation.
We also had the privilege of spending the morning and eating lunch in his "man cave" — a gorgeous barn that had been rebuilt using reclaimed everything EVERYTHING from their farm. It was a Pinterester's dream come true. And after listening to another insightful presentation from Nancy Degner from the Iowa Beef Industry Council, who also taught us all about "unami" and did some taste-testing with sauces, we were all excited to learn what smells had been coming from his beautiful kitchen and enjoy lunch together. Even though I'm pretty sure we were all still stuffed from lunch, we all thoroughly enjoyed our lunch with a flat-iron Iowa Beef steak with a stunning espresso bourbon glaze, and of course — some creamed corn! Delish.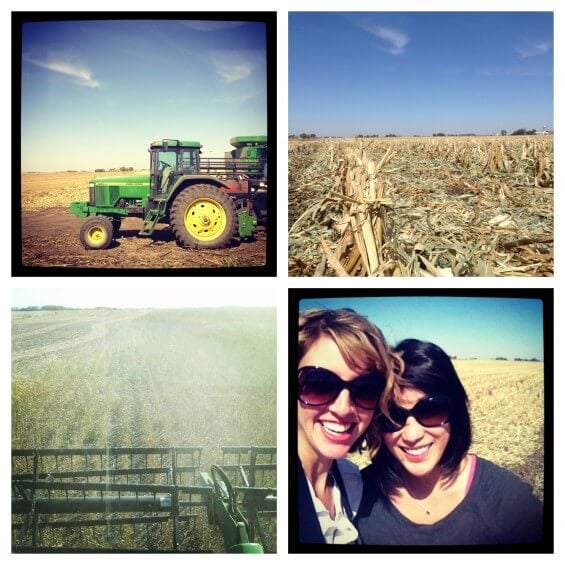 After lunch, we took another field trip and headed out to the fields. In addition to raising cattle, Bill owns tons of land and was in the process of harvesting soybeans that day. So all of us city girls got to take a ride in the super-high-tech combine with one of Bill's sons and get in on the action. Although with all of the high tech John Deere equipment there (which Bill happily tests out for their development team), we were all amazed that there's no longer much "driving" involved nowadays — the combine was run pretty much entirely by GPS! Still, it was amazing to watch these enormous machines at work, and of course, imagine what farmers from 50, 100 and 500 years ago would think of farming today. It's pretty amazing what technology can do.
It was also fun talking with the farmers about the crops that were being grown. While I think most people here "corn" and instantly think of the sweet corn we buy at stores or farmers' markets, clearly a large percentage of the corn that is grown in Iowa (and in Kansas, where my dad grew up on a farm) is used for seed, for feed, and….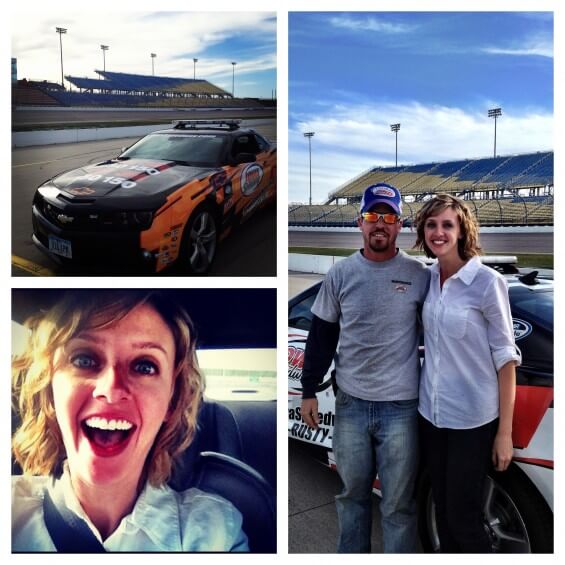 …for ethanol! Which brings us to our next adventure for the day — visiting the Iowa Speedway!
We were all super excited about the idea of zooming around in racecars. But our visit beforehand with the president of Iowa Corn made the experience even more powerful when we understood how the racecars (and actually, each of our own cars) were fueled by the cornfields we had just visited. It turns out that 10% of regular cars across the board are now fueled by ethanol (I had no idea!). But we also learned about how many cars can already fill up on higher blends of ethanol (including E85), which is considerably cleaner and cheaper than petroleum, and of course, it's literally "grown" in the United States. In fact, 30% of all ethanol production comes from Iowa. Pretty cool!
After our chat, we all headed out to the racetrack, where Yours Truly was in the first "heat" of ethanol-fueled Indy racecars that sped around the track. And when we say sped, out little car topped out at 114 mph!! Yeah!!!! My driver of course thought that speed was "no biggie", since the actual drivers go way faster on normal days, but it was definitely speedier than my little Prius tends to take me. :)
For dinner that evening, we all changed out of our farm clothes and dressed up for a lovely rooftop dinner at the State of Iowa Historical Museum. Just down the street from our hotel, the museum had an absolutely gorgeous view of the capitol, and we enjoyed drink on the roof and a little group picture-taking before settling down for yet another wonderful meal shared with farmers. This time, the three farmers were given the floor and we had the privilege of getting to listen to each of their stories about what life is like on a small Iowa farm, and why they continue to do what they do. And oh my goodness, what an inspiration. These men are the salt of the earth — so full of joy and laughter, remarkably committed to their farms, so devoted to and proud of their families (many brought photos to share), intelligent and thoughtful about how they choose to run their farms in the twenty-first century, and most of all…just deeply kind men. We were all so inspired, and of course, teared up again and again seeing their devotion to their life's work. The evening was such a gift.
The next morning, we woke up to an early breakfast and Q&A session with Dr. Ruth MacDonald, chair of the Department of Food Science & Human Nutrition at Iowa State University. This was our chance to ask her questions about the corn industry — from the huge controversies surrounding high-fructose corn syrup, to GMO, to the "big business" of corn, to politics and more. It was a fascinating conversation, and definitely one where you realize there are certainly two sides to that coin. While documentaries may get most of the press in our country, she asserted (and I've heard this before) that many of the big statements that we hear are not scientifically tested and tested and tested again like many university studies. And that many of the claims we've heard about high-fructose corn syrup — for example, that our bodies have a much harder time breaking it down than sugar — are not true. The conversations about genetics were also fascinating, hearing both sides about what it looks like to protect crops from pests and get them to harvest. It was an incredibly candid conversation, and one that we all agreed needs to be discussed much more often (and more fairly) in the public sector so that consumers can really be informed. Even as food bloggers who care a lot about these issues, I think we all left scratching our heads and wishing we knew how to find better research and information on the topic regularly. Still, it was great to talk with Dr. MacDonald, and we all really appreciated her honesty and insights!
Next, we packed up our bags and headed out into the city this time to visit a place that's near and dear to all of us food bloggers' hearts — The Meredith Corporation! Home to many magazines, the Meredith Corp is probably best known for producing Better Homes & Gardens magazines and cookbooks. (I found my cookbook in the timeline that was a gift from my mom when I graduated college — third shelf, second to the left.)  Everyone was especially excited to tour their beautiful test kitchens and see how the magic happens. And yep, pretty sure we would all gladly take the job as official taste-testers!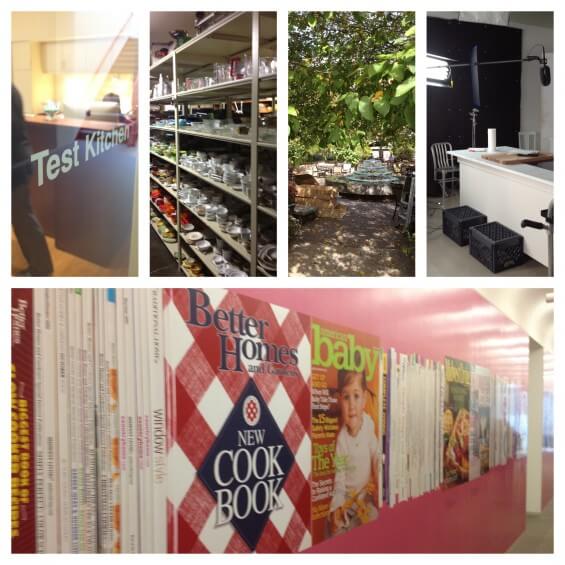 We also had fun getting to tour the photo studios, and see some of the shoots being held for, yes, "home" shoots photographing a few meals and then a bedroom scene. And then we were able to tour the beautiful gardens, where I would gladly spend a lunch break if I worked there. Everyone also oooohed and ahhhhed over the prop rooms, which include just about every possible dish and food styling prop imaginable! Although working in a very similar prop room at Hallmark now, that part felt like deja-vu!
Still, it was incredibly inspiring to meet everyone at Meredith, and I just hold so much respect for the corporation that has made its mark on so many generations. (The organization began in 1902, so this year is their 110th birthday!)  We are so grateful for the work they do!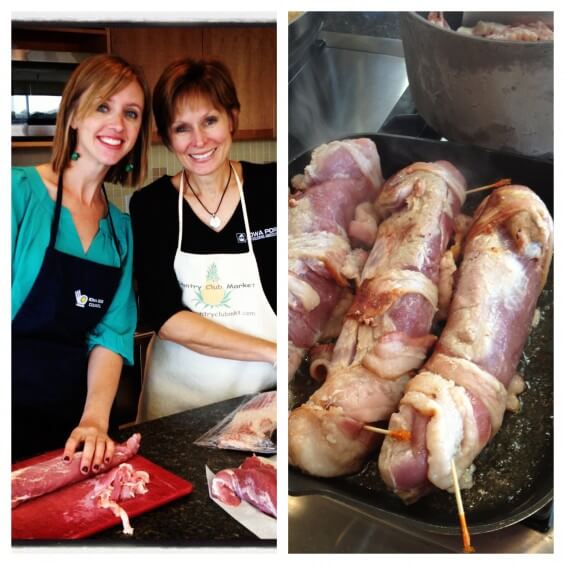 Finally, our trip concluded at the Country Club Market, a fun cooking school located above a Hy-Vee in Des Moines. We were excited when we each received an apron as we entered, and were told that we were going to be the ones cooking lunch that day! Yep, 10 food bloggers might have seemed like too many cooks in the kitchen, but it actually turned out to be a blast! Chef Terrie Kohl supervised the meal, and we were all broken up into four teams to prepare our menu. I was on the "pork" team, and we made this fabulous Maple Bacon-Wrapped Pork Tenderloin with Rosemary Cherry Sauce, which I posted today on the blog for you to enjoy! (Thanks again for the recipe, Chef Terrie!)  Then we enjoyed a quick presentation about "The Other White Meat" from Iowa Pork, and together celebrated the new 145 degree F cooking temperature now approved by the FDA for pork. (No more dry pork, people!!)  And also learned that it is just as lean or leaner at times than chicken. Yep!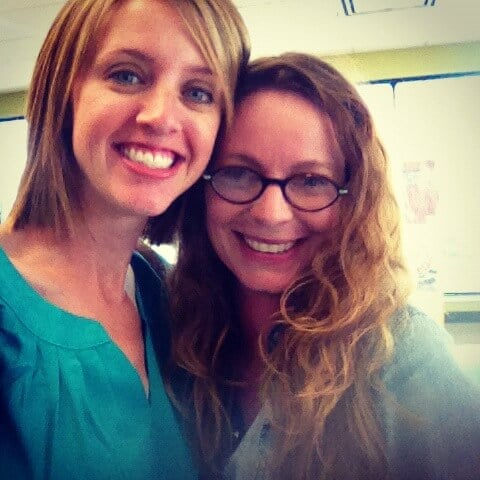 Without a doubt, the hardest part of the trip was saying goodbye to these new dear friends! I can't tell you how much I adore these sweet bloggers, and how honored I am to a part of this wonderful food blogging community with them. It was so fun to catch a glimpse into their lives and why they are passionate about doing what they do as well. Grateful for each of them!!!
Many thanks again too to our rockstar trip coordinators – Hana, Roxi, Shannon and Mindy. They could not have been more welcoming and encouraging, and I know that we all left better for having spent a few days with them and seeing their passion for this project as well.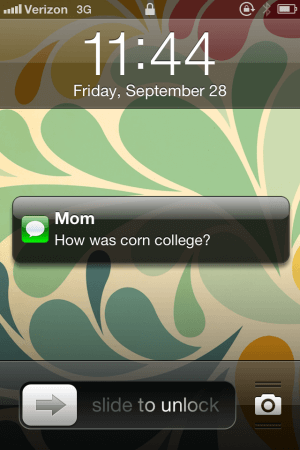 So in response to my mom's text that day, "Corn College" was indeed a blast. A corny, wonderful, inspiring, hilarious BLAST. Cheers to Iowa!!!