DIY Anthropologie Inspired Necklace
This post may contain affiliate links. Please read my disclosure policy.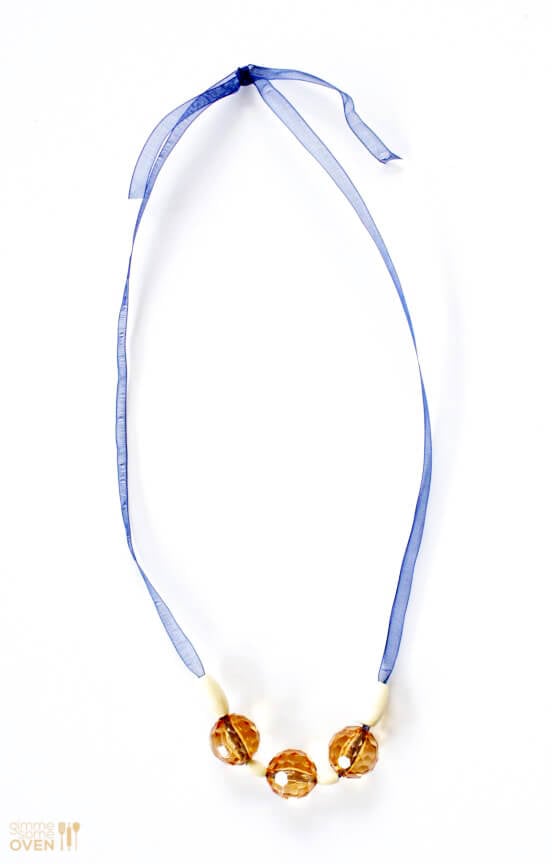 Winter is still hanging on tight here in Kansas City, but that hasn't stopped me from window shopping spring's latest styles. I am especially loving all the bright spring colors that are showing up all over the place!
One of my all time favorite stores is Anthropologie–unfortunately my bank account can't handle my love for the store. I recently found this necklace ($88) and thought I would give it a try to make it on my own. I ended up being able to make it happen for $5 worth of supplies, making the actual individual necklace itself ring in at less than $1! Plus, it's really quick and easy to make.
Check it out!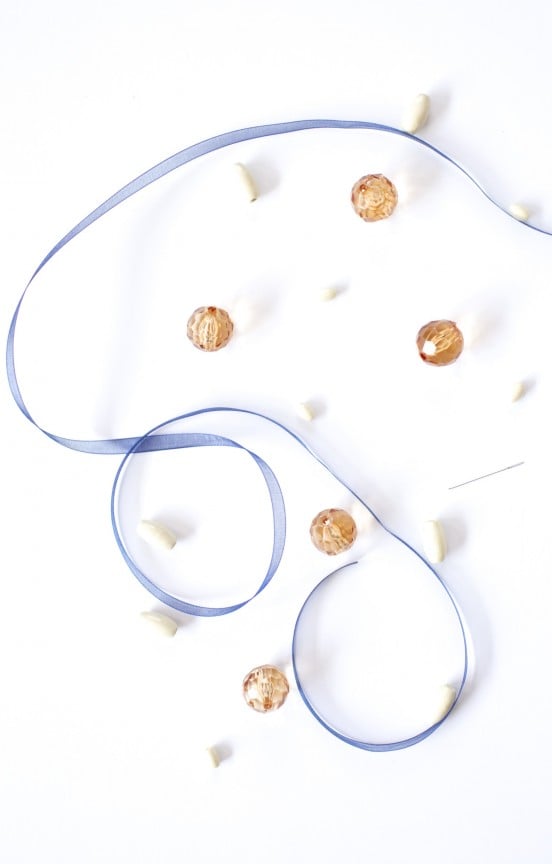 What You'll Need:
Navy Ribbon
A needle
Beads of your choice
As I said, I purchased all my supplies from Hobby Lobby and spent a total of $5 for everything. (Hobby Lobby had their beads 50% off and I used a 40% off coupon for the ribbon. Gotta love Hobby Lobby!)
What You'll do:
Pick out 7 beads of your choice. I went ahead and found beads that matched the ones from Anthropologie because I was wanting to create a similar look. If you are feeling some different colors then go for it!
Thread your needle with the ribbon. (I found it was easier to get the beads on the ribbon with the needle.)
Place each bead on the ribbon in the order you chose.
Tie a bow or knot at the end of the ribbon to create a necklace.
That's it!

I'm really happy with how it turned out…and I am especially happy with the price tag!
What pieces are you crushing on this spring?