DIY Christmas Train Wrapping Idea
This post may contain affiliate links. Please read my disclosure policy.
So, I'll admit. As of today this is the only Christmas gift I have wrapped. I had great aspirations of wrapping each present perfectly and uniquely, but I have a feeling tonight I will be tag team wrapping with Tanner just to get everything done! How did December go by so quickly?
This gift is for my sweet nephew Daxon. He has been a fan of trains, planes, and automobiles for as long as he could play, so I knew this wrapping would be great for him! Now if I can just get everything else wrapped before Christmas!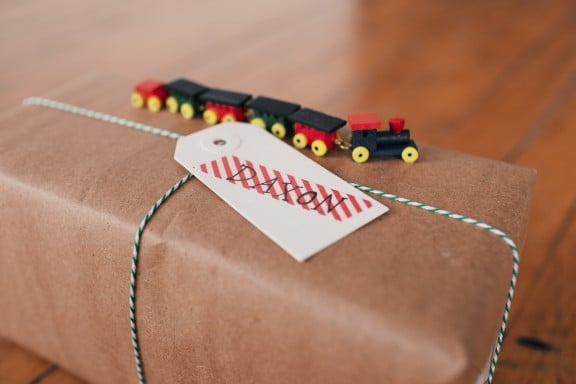 What you'll need:
gift tag
washi tape
thin sharpie
toy train (I got mine at hobby lobby in the dollhouse section)
hot glue and gun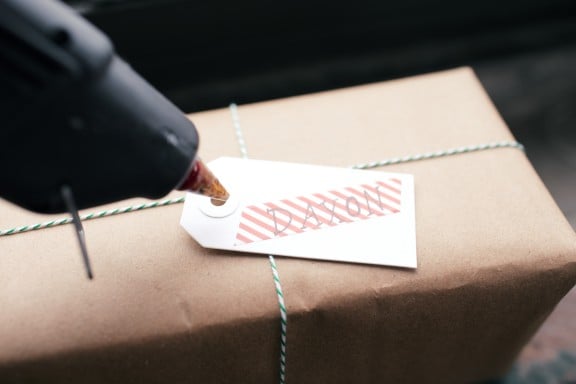 What you'll do:
Take a strip of washi tape and place it on the gift tag
Write the gift recipient's name onto the tape and either hot glue or tie the gift tag onto the wrapping paper. I chose to hot glue mine, because I had already tied the knot in my baker's twine and I also wanted the tag to stay very secure.
Hot glue your train onto the wrapping paper
That's it!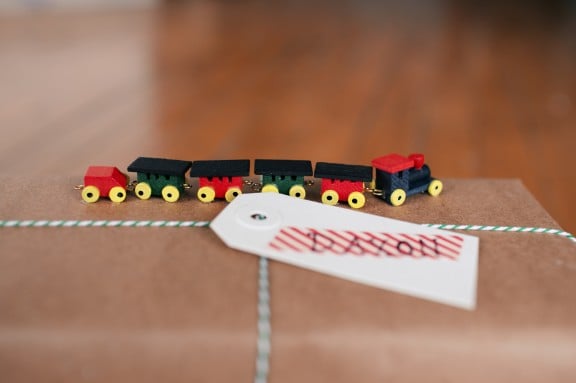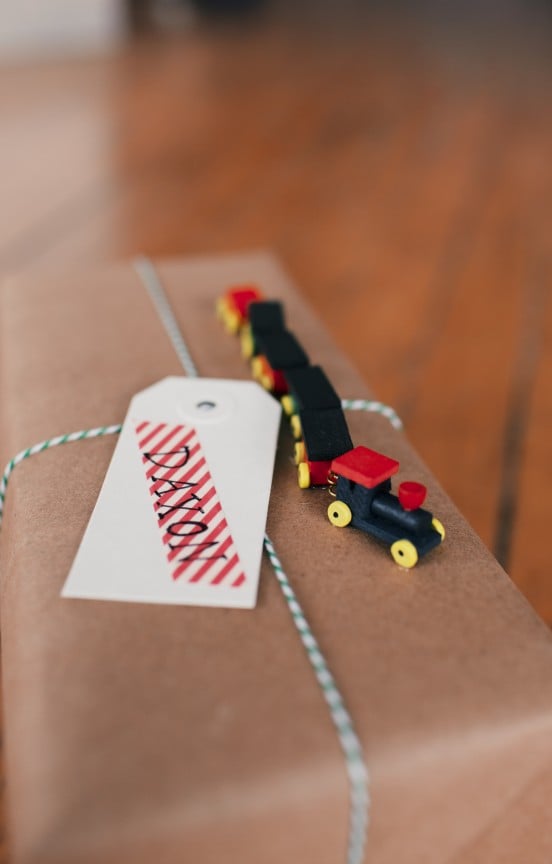 For more gift wrapping ideas check these out!
Christmas Tree Place Card/Gift Tag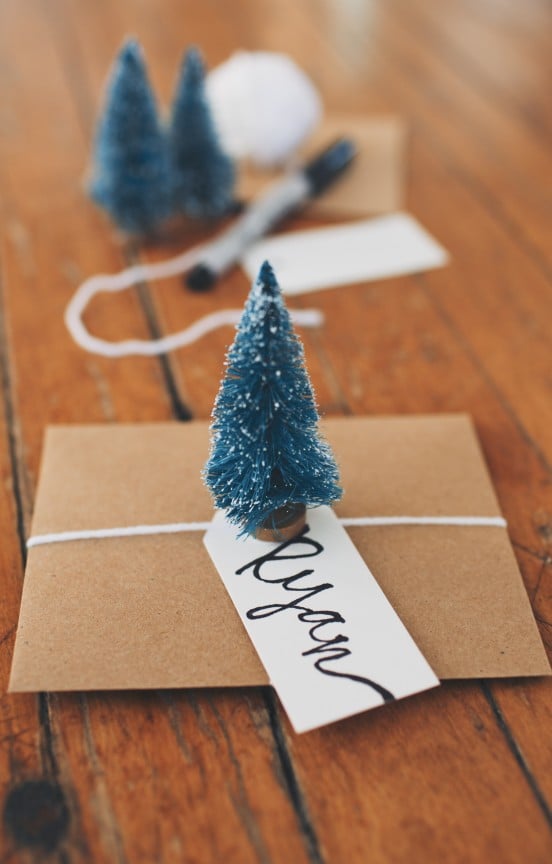 Little Girl's Cupcake Gift Set:
And for some last minute gift ideas check out these gift guides!