DIY Homemade Cleaning Spray
This post may contain affiliate links. Please read my disclosure policy.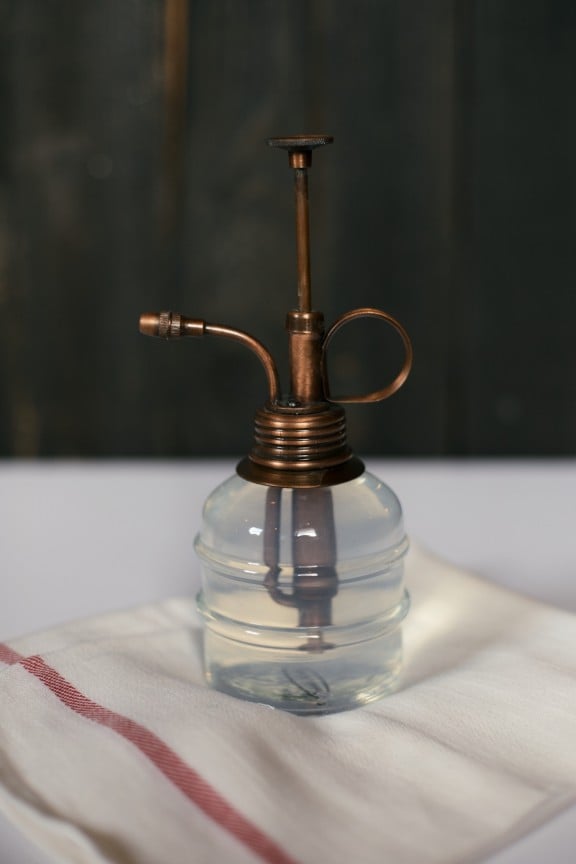 This post for DIY Homemade Cleaning Spray contains affiliate links.
As I talked about the other day, there's a major cleansing happening at our house! Basically we are detoxing our loft. Let's just call this a home juicing if you will. ;) We are selling, donating, and repurposing basically anything we can get our hands on! Because surprise! Everything I was taught as a child is true! Happiness doesn't come from things–it's the people that fill up our homes that really make it worth while. You were right mom :)  I guess you can just call me a slow learner.
With that being said I want to let you in on a little secret that will definitely simplify your under the sink storage cabinet! Enter my most favorite homemade cleaning spray ever. Seriously, this stuff changed the way I clean. And I went from a whole cabinet of products to really basically just using one. If that's not helpful I don't know what is.
What you'll need for homemade all-purpose cleaner:
What you'll do:
Combine all 3 ingredients into your spray bottle of choice
Gently shake the spray bottle to combine ingredients
Clean away!
Seriously guys, I use this spray for everything. I originally made it a few months ago to use as a natural cleaner in the kitchen (wiping down counters/cabinets etc) but I now use it for almost any daily cleaning. It's a great way to spruce up a bathroom in between regular more aggressive cleanings, and I even use it on the mirrors!