Five Easy DIY Valentine Cards
This post may contain affiliate links. Please read my disclosure policy.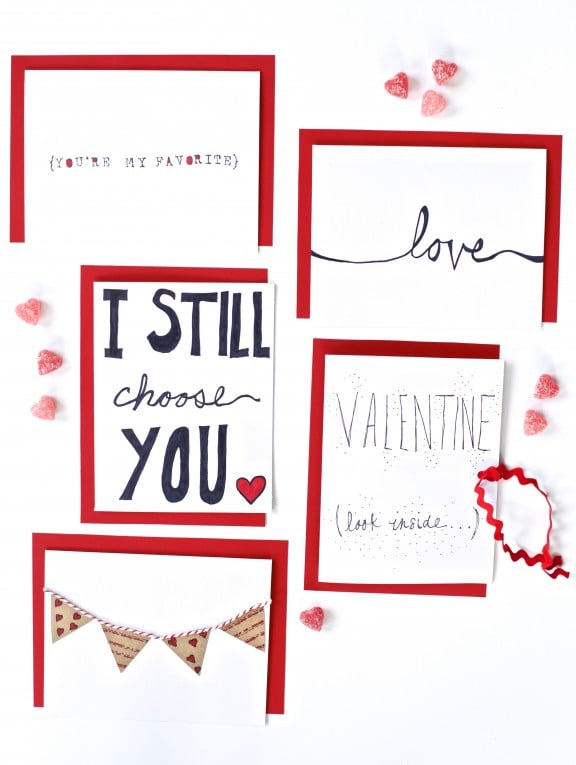 Valentine's day is just around the corner! This year I thought I'd go ahead and make my own valentines. I had a large amount of blank white cards that I had bought before Christmas with the good intentions of making homemade Christmas cards. December got ahead of me and the cards never were made, so I decided to use them for Valentine's day. These cards are simple, cost effective and use hardly any materials so they are great for just about anyone to make! Happy Valentine's day friends! 1.) Simple text card: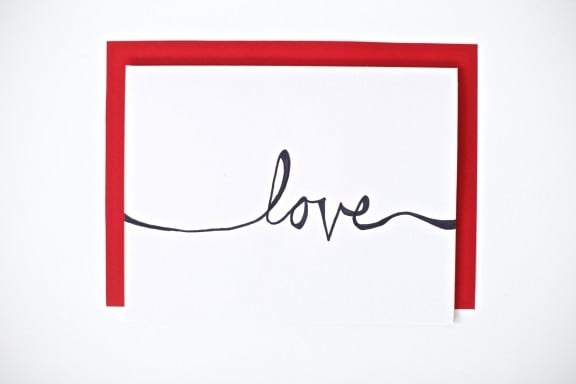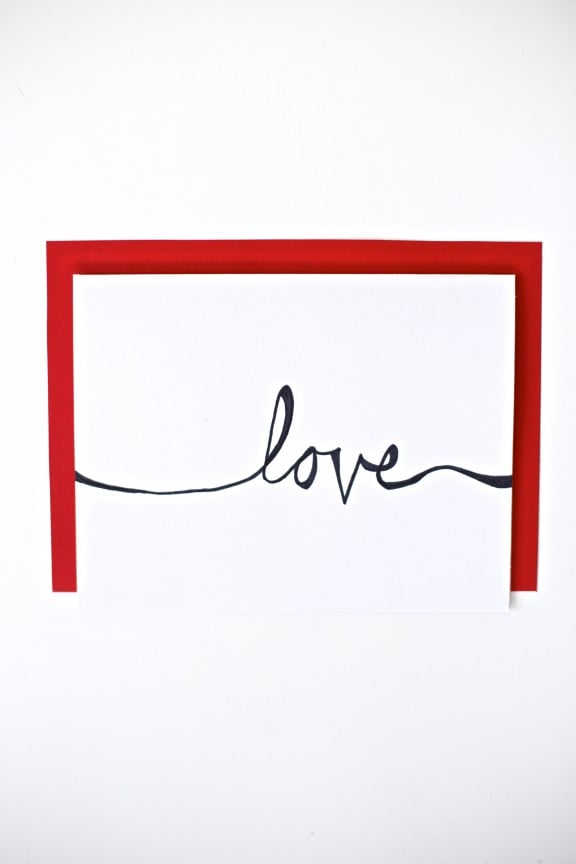 This card is pretty self explanatory. I used a black sharpie as my only material and just simply wrote "love" on the front of the card. Sometimes crafts don't have to be complicated:)
2.) Pennant Banner Card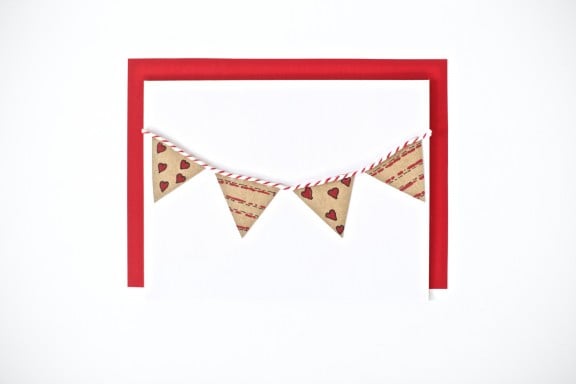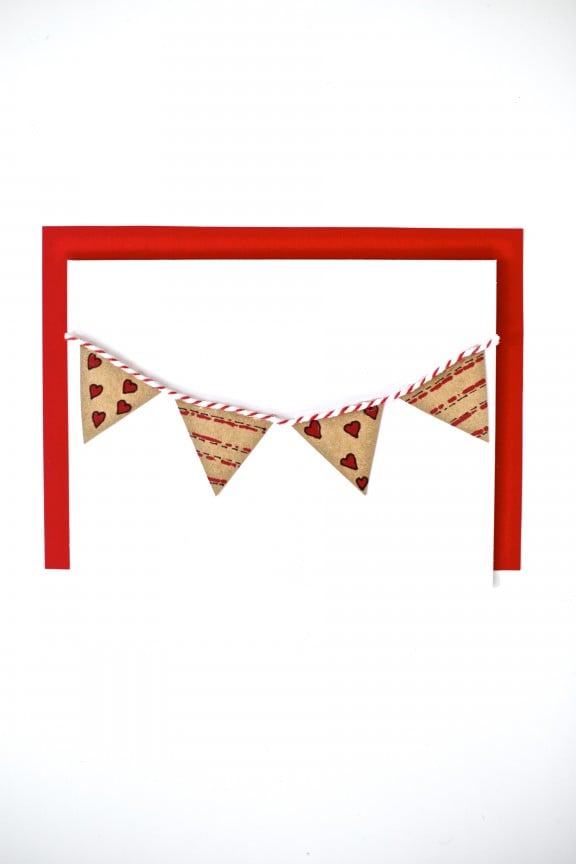 For this card you will need:
blank white card
craft paper (color of your choice) cut into small triangles
red and black sharpies
baker's twine or string
hot glue
The pennant banner card is also very simple. I simply cut my brown craft paper into small triangles and drew some fun designs on each triangle. I then hot glued the triangles onto the card and topped the triangles with some cute baker's twine. (Hot glueing the twine on as well)  This card could be great for any occasion!
3.) Stamp Card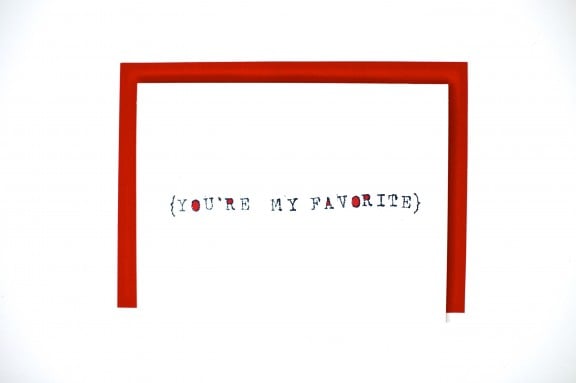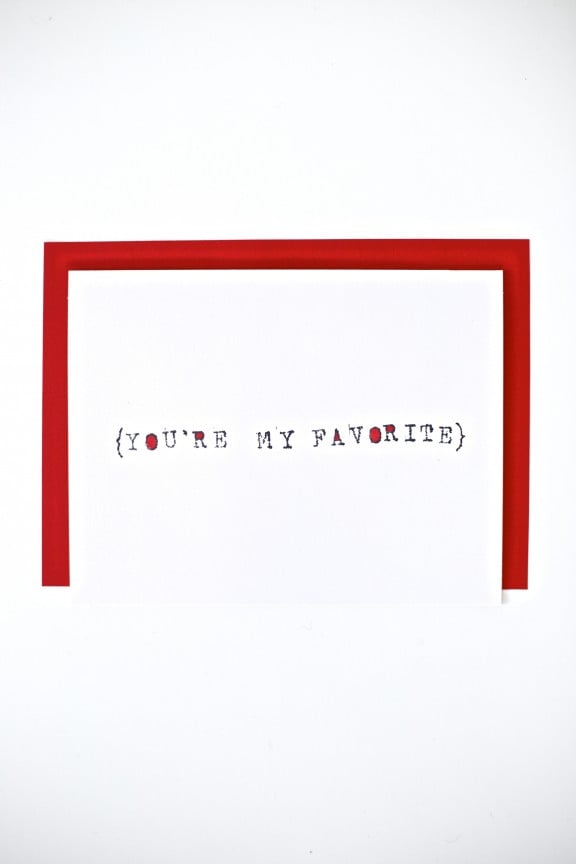 This DIY stamp card is so easy. All you need is a black ink pad, alphabet stamps and a red sharpie. You can customize the text to say anything you would like!
4.) "Look Inside" Card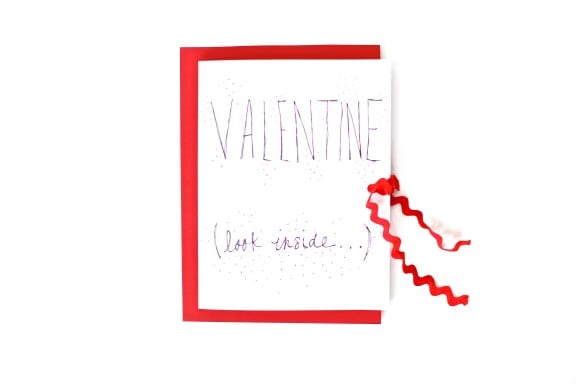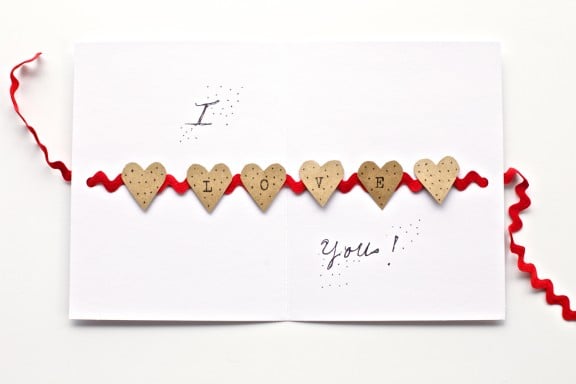 This card is the most involved out of the five cards, but is still simple and can be made within minutes.
You will need:
Blank white card
hole punch
ribbon of your choice
craft paper cut in the shape of hearts (your choice of color)
thin black sharpie
hot glue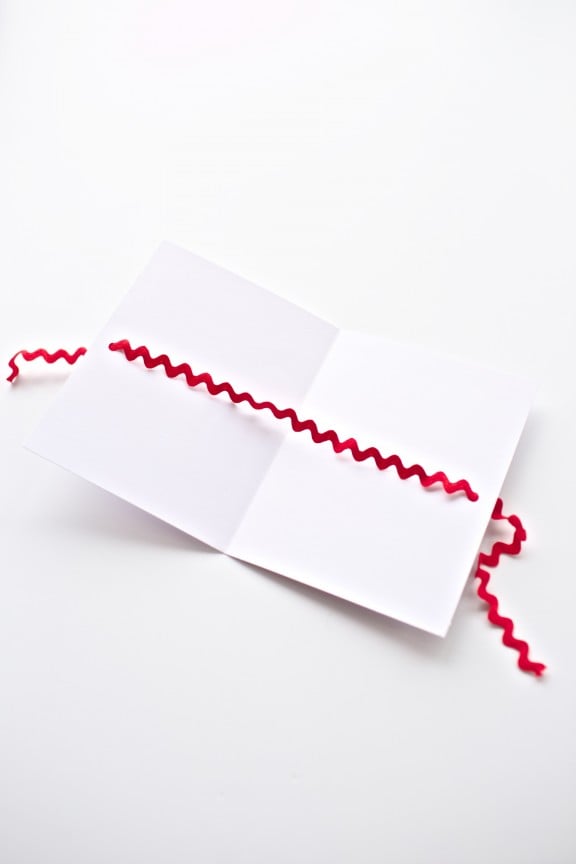 Decorate the front of your card. I went with simple text with a thin black sharpie. Punch a hole about a 1/2 inch from the edge of the card. String your ribbon through the inside of the card and hot glue your hearts onto the string. I chose to write "I love you" on the inside of the card, but you can customize it to whatever you'd like. Once you are finished with the card tie it closed with either a knot or a bow!
5.) "I Still Choose You" Card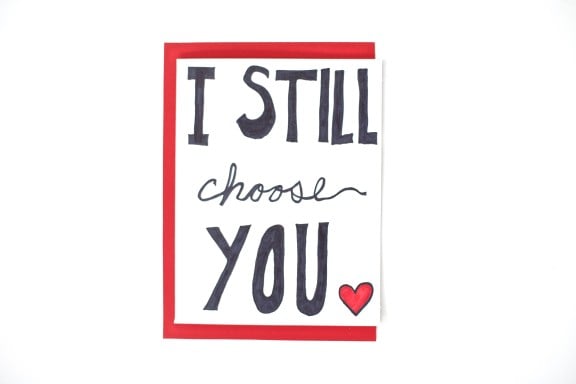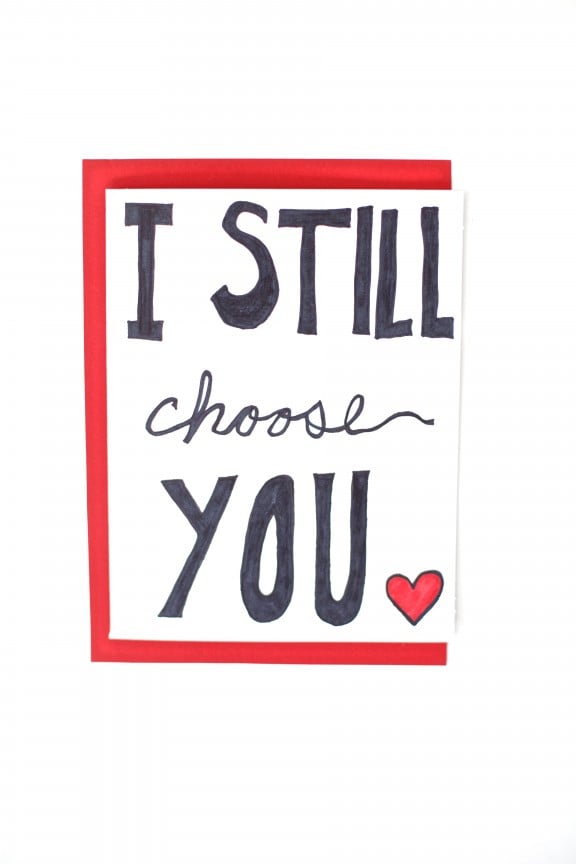 This card is as easy as card #1. All you need is a red and black sharpie and a blank card. Customize your text for an extra special greeting!