Gatsby Art
This post may contain affiliate links. Please read my disclosure policy.
This post for "Gatsby Quotes Art" contains affiliate links. 
Is anyone as excited about today as I am? I have been watching the trailers for months in excitement for "The Great Gatsby" movie! It is in theaters TODAY. I can't wait to see it! And it also just so happens that I made a little quotes art to celebrate it's release :) 
What you'll need for quotes art: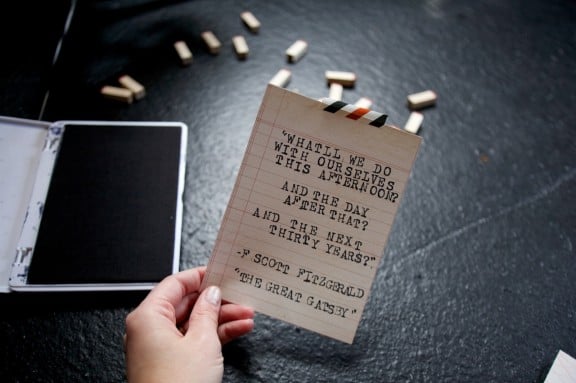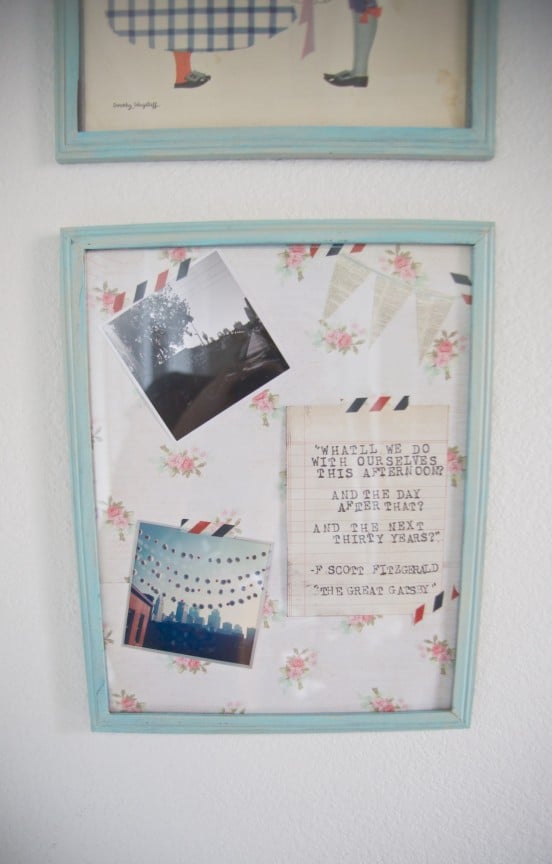 What you'll do for quotes art: 
Choose a quote from "The Great Gatsby"  I chose the quote:
"What'll we do with ourselves this afternoon?
And the day after that,
And the next thirty years?"
I had a bunch of scrapbook paper on hand and found a pattern that looked like an old school paper. Using my alphabet stamps I stamped out the quote.
I then cut out the quote and taped it with some washi tape onto another piece of scrapbook paper that I had chosen.
I printed a few of my favorite instagram photos from Walgreens (39 cents a print–even less with a coupon!)  and taped them onto the paper as well.
I framed my new art and hung it up in my office/craft room. This room is a work in progress, but it is coming along! Slowly… :)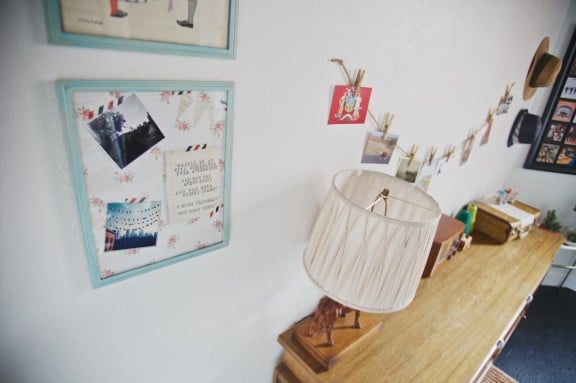 Happy Friday everyone!