Hangin' Around-Displaying Mugs
This post may contain affiliate links. Please read my disclosure policy.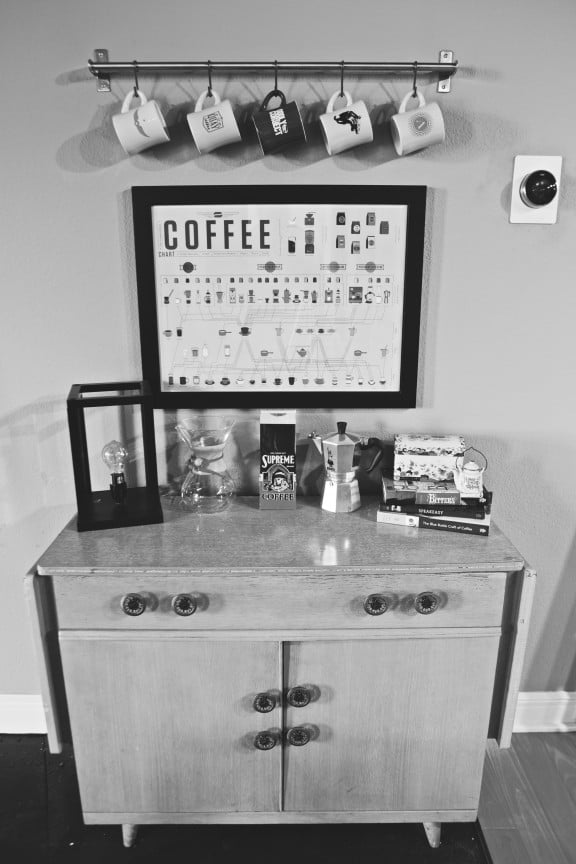 Ever since I was a kid I have always loved souvenirs. When I go on a trip I of course take many, many photos, but I also like to come home with something from that place. Someday I would love to have stuff from all over the world.
Something that Tanner and I have recently started collecting are diner mugs. It started with getting a couple from our coffee shop and then we just kept collecting them. A couple months ago we took a trip to Ikea and purchased a rail and hook system. Well, actually we bought 3. We planned to use two of them over the counters in our kitchen, but had no plan for the third. Tanner then got the idea to hang the mugs on them. I think it turned out pretty great! We may have to slow down a bit on buying the mugs though…
What do you collect?