house tour: a view from above
This post may contain affiliate links. Please read my disclosure policy.
Every so often I will be doing a house tour where I crash other people's homes to share some great ideas and offer inspiration to others. To kick that off I thought I would go ahead and use my own home. My husband and I live in a loft in Kansas City. It is always funny when people come over and ask for a tour because really we have only one large room to show! We moved to the city in April of last year, going from a 3 story townhome to a studio loft! It was an adjustment to figure out where to shove all of our belongings, but we have LOVED living here. There is still a lot more to be done, but here it is!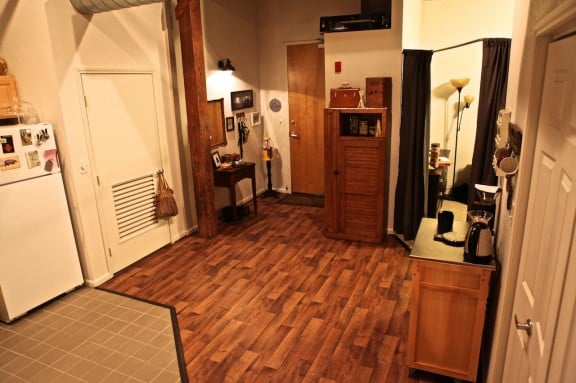 The wood door in the photo is our front door. You walk immediately into the entryway and kitchen and then off to the side is our "bedroom." We have curtained that room off for some privacy, but there are no doors or walls on the bedroom.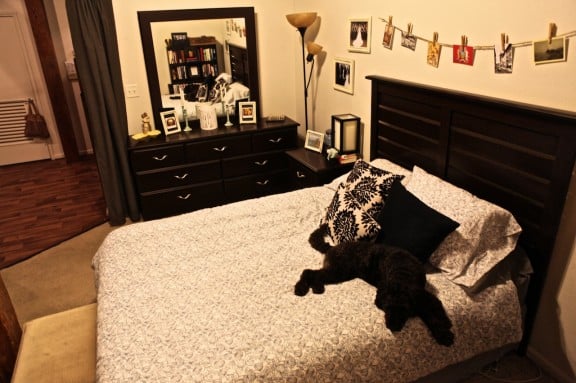 Here's a view of the bedroom (our lazy dog photo-bombing). I still have a lot I would like to do in here, but for now this works. :)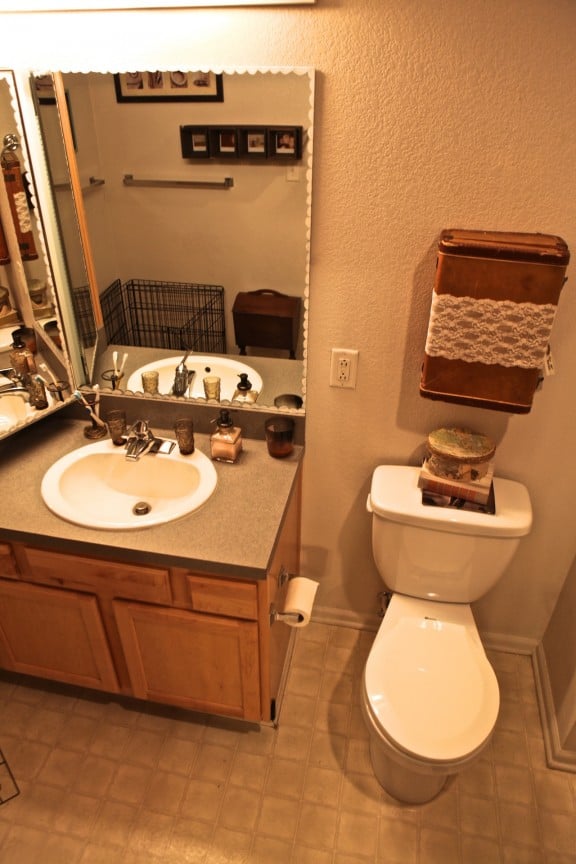 The most glamourous room in the house–the bathroom. (And dog's bedroom)  Pretty self explanatory. Pretty small.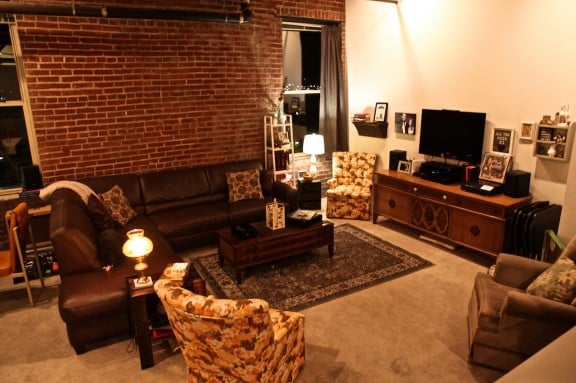 The living room–my personal favorite in the house. We spend basically all of our time in this room. It is surprisingly functional being used as our family/tv room, office, craft room, and even dining room.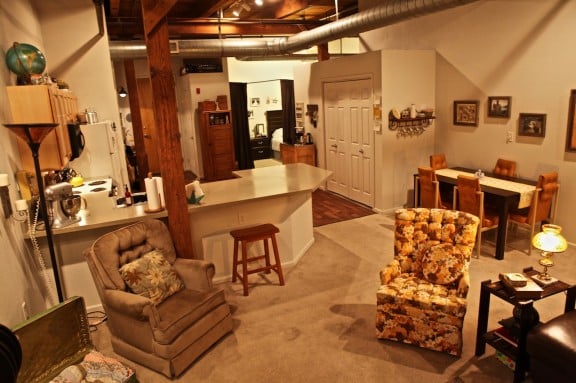 and the view from the other side :)
It's a work in progress, but there it is. I'm sure there will be many upcoming posts with details of my favorite personal touches in our house!
Anyone else living the lofty lifestyle? Have any questions about living in a loft or similar small space? I'd love to help!