Weekly Wear: Hooray For Boots!
This post may contain affiliate links. Please read my disclosure policy.
For the whole fall and winter season I have been on the hunt for some brown boots. It would seem like this would be an easy thing to find since they are pretty much at every store you go to, but I had just really had no luck finding the exact look I was going for. I found a pair by Steve Madden but they were over $100.00 and I just couldn't stand to pay that this year. Finally I came across the perfect pair!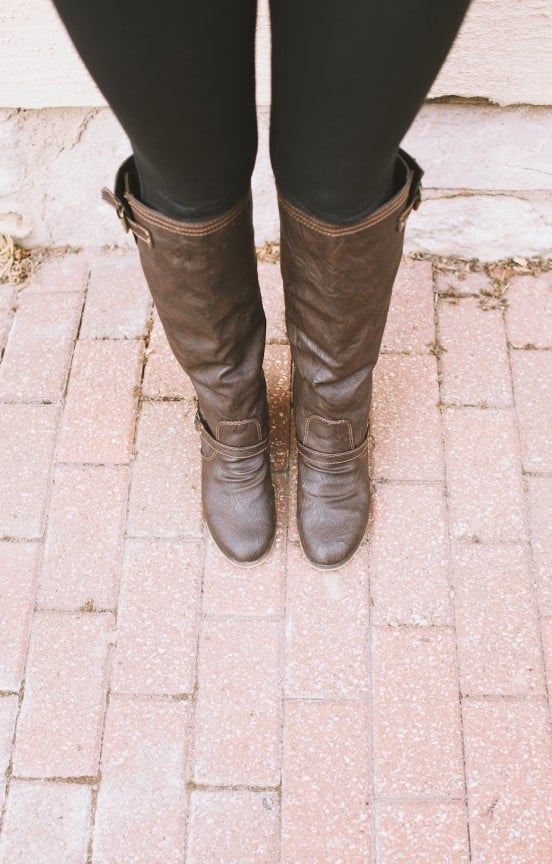 I was a little more picky this year because I knew that with brown boots being so popular I wanted something that stood out a bit. Here were a few things I was looking for.
My Boot Preferences:
Under $50.00 dollars
Zipped up the back
leather or imitation leather (obviously at $50.00 I most likely would not get a quality leather)
Dark Brown
Tall
I love the detail that the zipper on the back gives to these boots.
The best part about these boots are that they fit perfectly in my budget. Only $36.75! Prices do vary by color and size but range from $29.95-65.25–still extremely reasonable!
Weekly Wear: Get them for yourself here!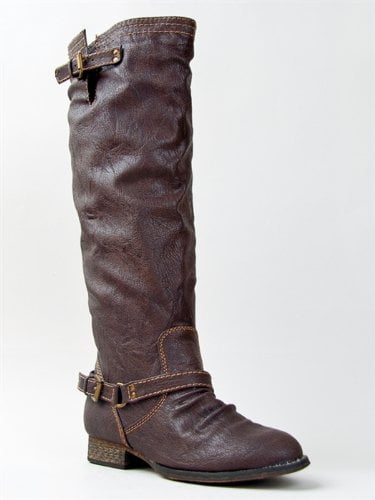 Breckelle's OUTLAW-81 Classic Buckle Riding Boot | $29.95-65.25
Did anyone else find an item they have been searching for lately?