polka dot fever
This post may contain affiliate links. Please read my disclosure policy.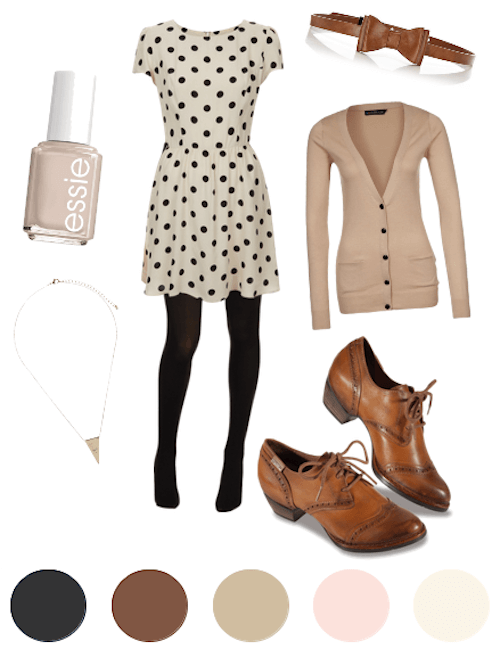 These snowy days are making me long for a fun outing to dress up for.  I have spent way too many days in either sweats or snow pants!  I'm going to make it a goal to pull out some fun dresses to wear in the next week or so… whether that means I am freezing or not!
I am usually drawn towards solid colors in clothing and then add a fun patterned accessory as an accent.  Lately though, I have been loving having a pattern as my main article of clothing!  I have recently discovered that making a color palette for outfits can be a great way to create an outfit… I was really feeling the peachy color above, and by creating a palette that gave me something to go off of!  Next time you are blanking on what to wear, try picking out a few colors and going from there!  Isn't this polka dot dress adorable?  It is calling my name!