shamrockin' the stamps
This post may contain affiliate links. Please read my disclosure policy.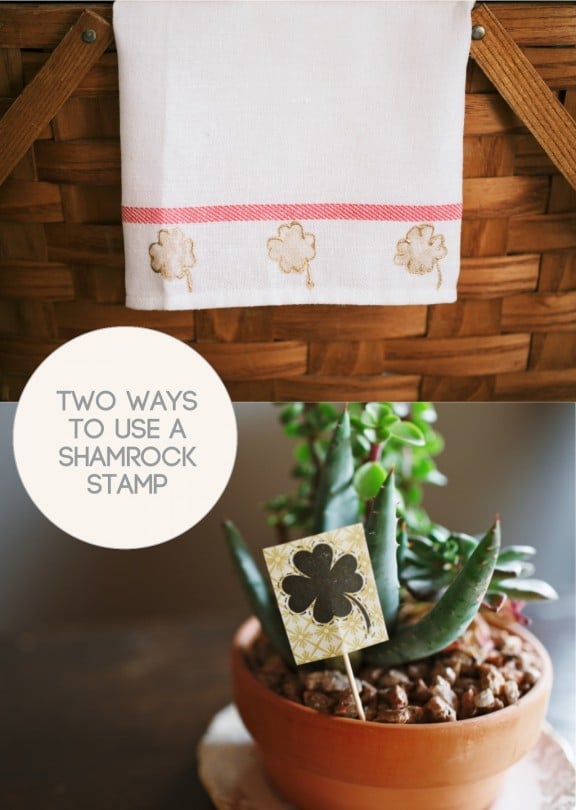 Since St. Patrick's Day is just around the corner I thought I would do just one more–or I guess two more simple projects. Earlier this week I went to Hobby Lobby to pick up a few materials that I had been needing and came across a shamrock stamp. I bought it without really having any plan and brought it home. What can I say, the impulsive shopper in me comes out from time to time ok, every time. Knowing that St. Patrick's Day was only a couple days away I knew I needed to do something that would be quick and easy.
Here's what I came up with!
Shamrock Tea Towel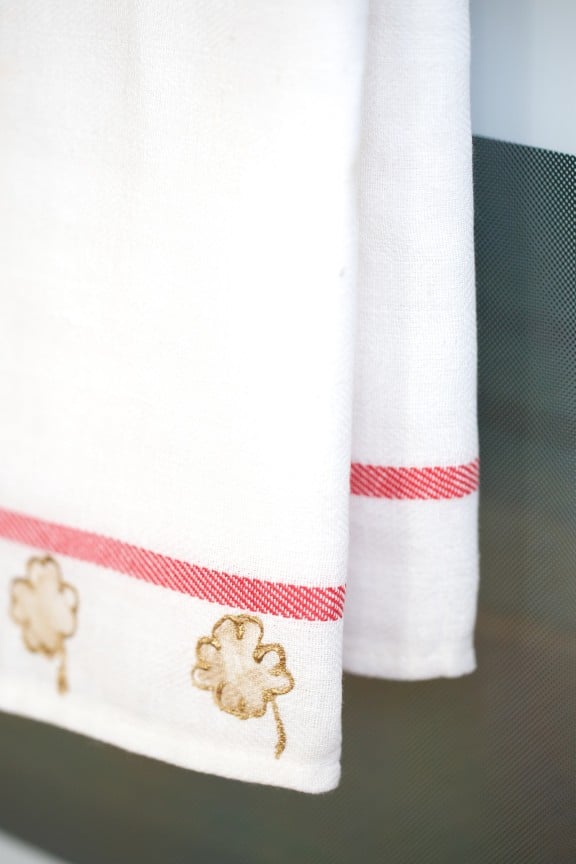 What you'll need:
Tea Towel–I got mine at Ikea
Shamrock stamp
Fabric paint–color of your choice
Small paint brush
What you'll do:
Lay your towel out flat and determine where you would like your shamrocks to be.
Cover your shamrock stamp in fabric paint using a paint brush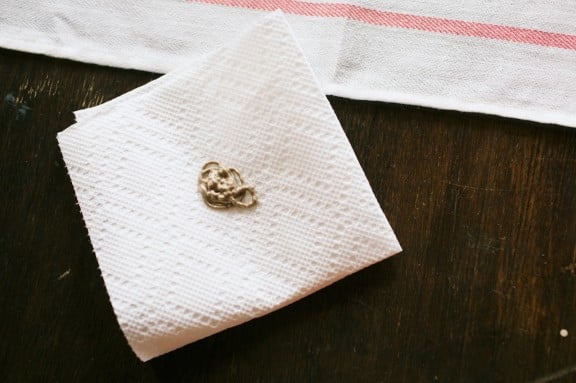 Stamp your tea towel with the paint covered stamp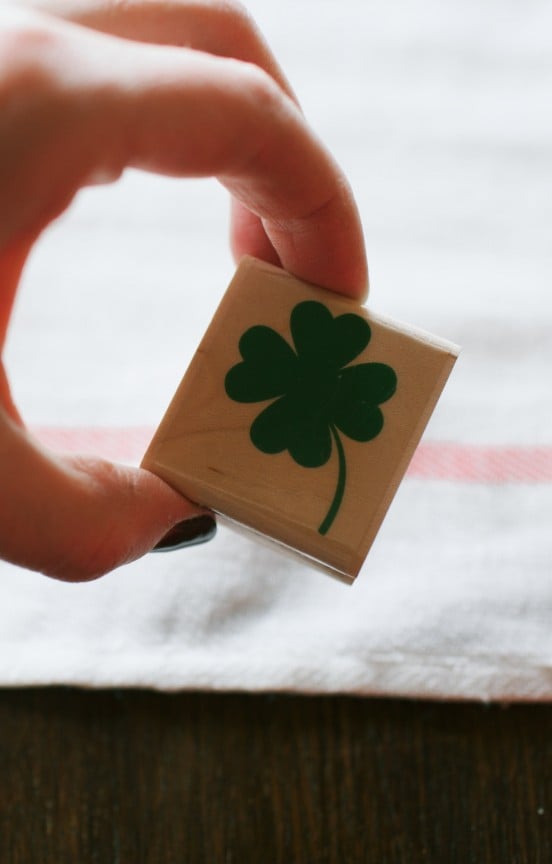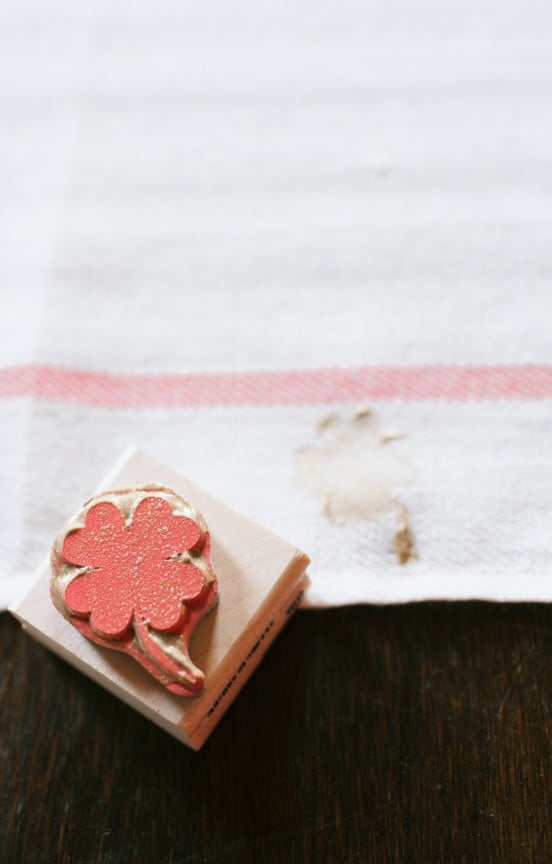 At this point it is up to you how you would like the towel to look. The stamp went on pretty faint for me, so I chose to outline the shape and leave the inside the faint gold. If you would like you could easily fill the entire shape in.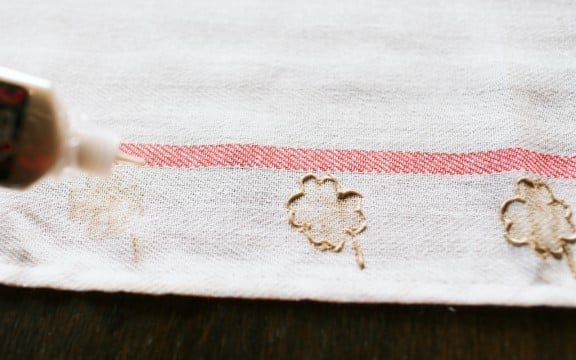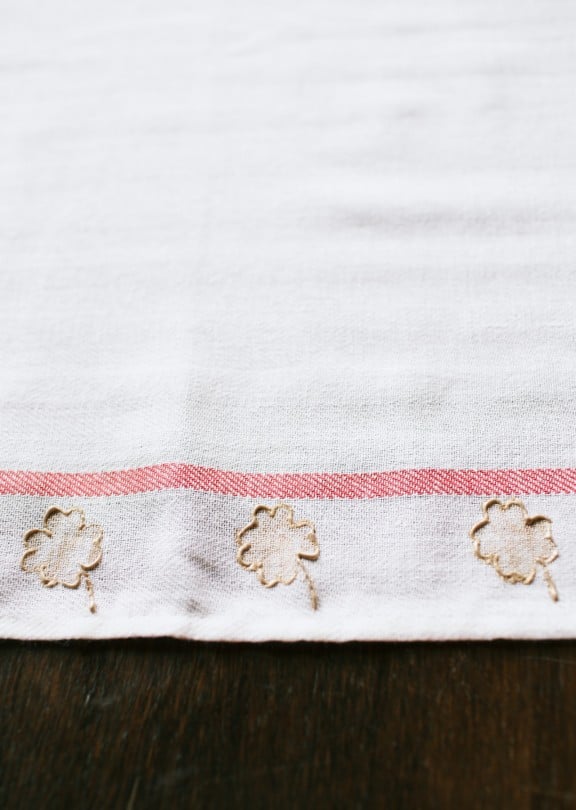 Let it dry the allotted time, wash and enjoy!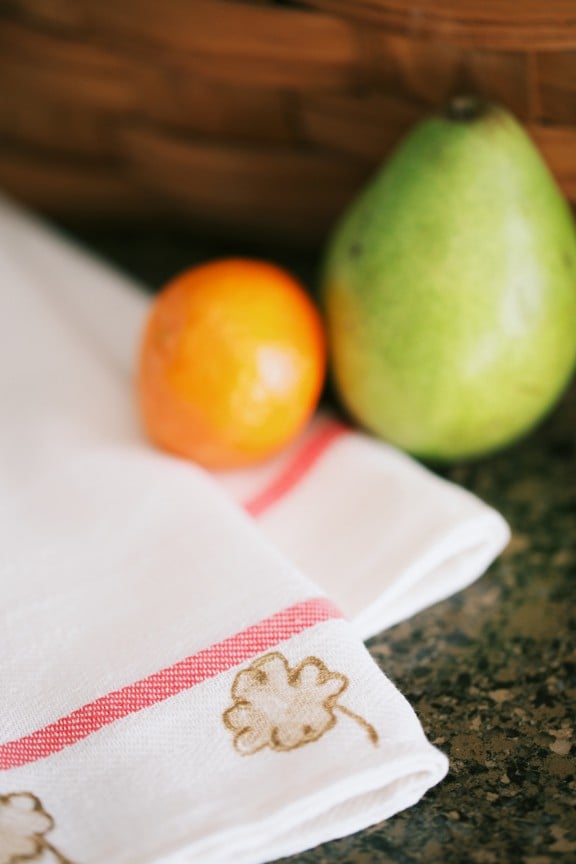 I think this could be so sweet for a St. Patrick's day brunch on some simple cloth napkins. It also would be a pretty cute gift paired with a delicious loaf of Ali's honey beer bread! So many possibilities!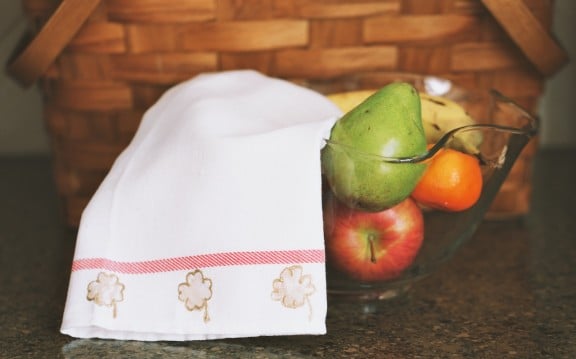 Shamrock Plant Marker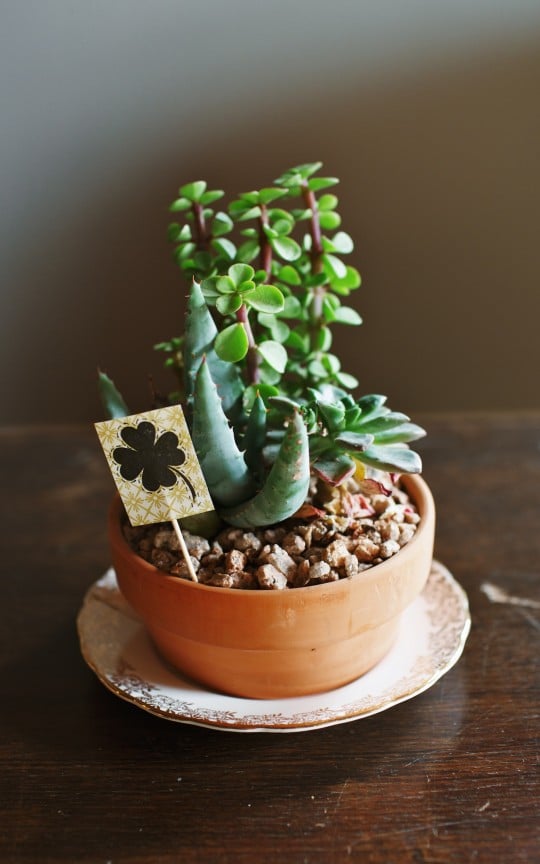 What you'll need:
A plant
Scrapbook paper of your choice
Scissors
Shamrock stamp
Stamp pad
Toothpick
Fine point sharpie
Adhesive of your choice–I used scotch tape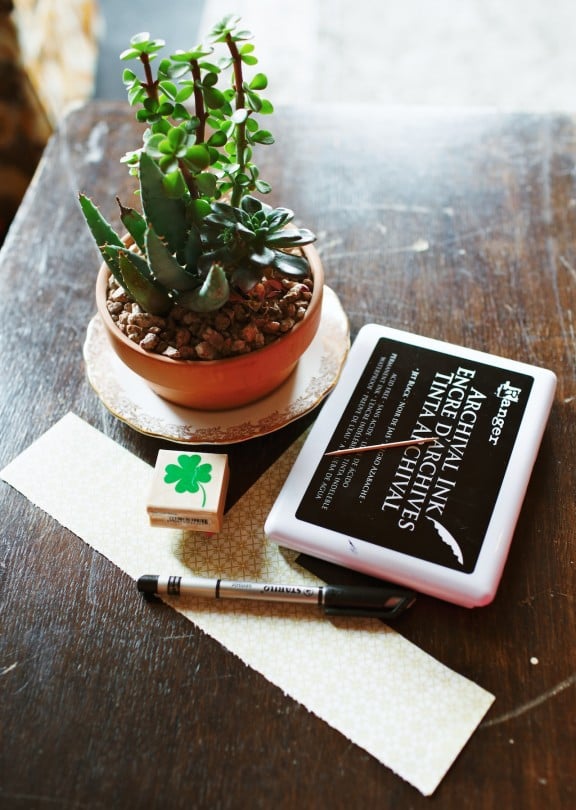 What you'll do:
Stamp your scrapbook paper with the shamrock stamp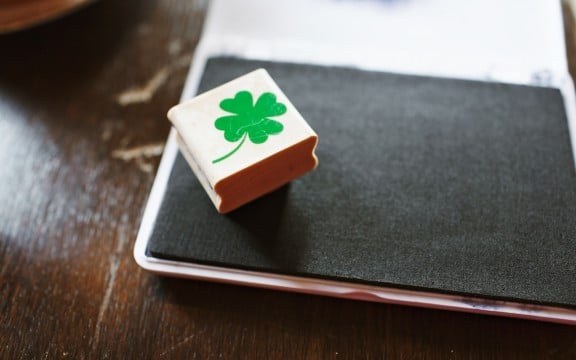 Outline your stamped image with the sharpie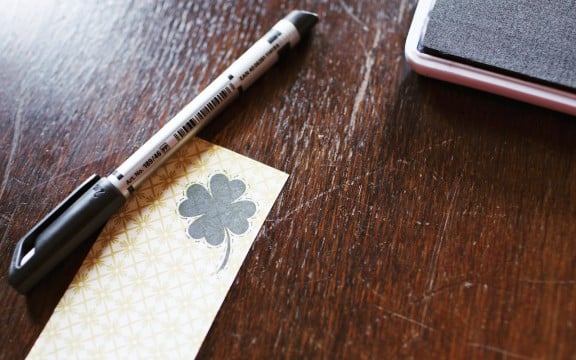 Adhere your toothpick onto the back of your new plant marker
You are done!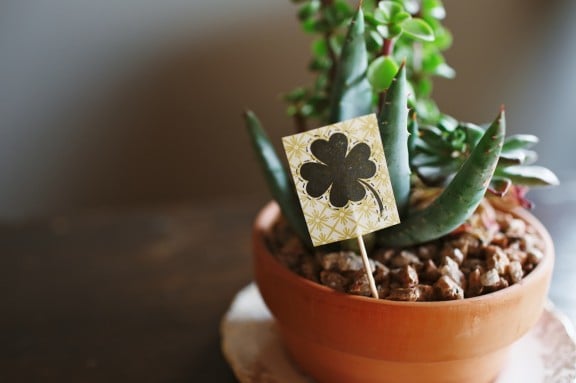 Hope this gave you a couple quick and easy crafts you can complete right before the holiday! Have a great friday!