Trending Now: Gold!
This post may contain affiliate links. Please read my disclosure policy.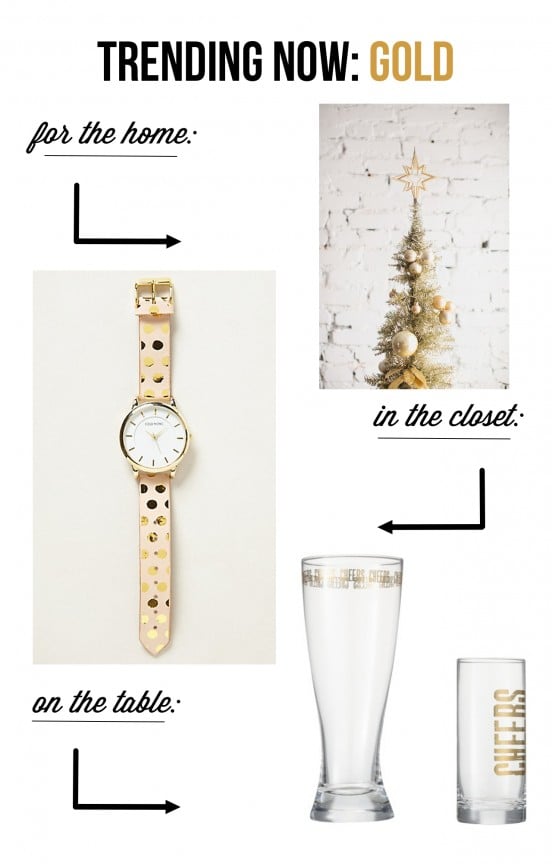 For the home: Gold Tree | In the closet: Foil Dot Watch | On the table: Threshold Cheers Glassware
If you have been searching around pinterest at all this holiday season you may have noticed a growing trend. Gold is pretty much everywhere you look. And I can see why! It is perfectly festive and adds so much cheer to any room. Happy Decorating!