4-Ingredient Easy Italian Flatbread
Rush rush rush.
Some days, I feel like that's all I ever do!  One part of me always wants to justify that, believing that there are way too few hours in the day to fit in the many things to do and people to see.  But then the other part of me of course knows that breaks are always good and much-needed, especially for overachieving little 3's like me.  (Any Enneagram fans out there?)  I've been trying to do a little better with slowing down lately, and living up the spontaneity of life and just having fun!!
So, when I was contacted last month by Haagen-Dazs to see if I would be interested in serving as the food blogger representative in their new Moments for Me campaign — with the entire goal being to take time for some extra moments of fun, inspiration and meaning — something told me this was probably a good idea.  So for the next three months, I will be sharing some tidbits on here and on social media (look for the hashtag #hdmoments) about some of my little moments for me.  I have to say that so far it has been a blast!  From a farmers market cooking class, to all sorts of new wine goodies, to having a bit too much fun shopping at Sur La Table, to some heavenly Haagen-Dazs gelato arriving on my doorstep (with smoking dry ice — a first for me!), to celebrating it all with a night with good friends — I am beyond thankful and really excited about what's to come!
I have included more pics and a few stories below.  But I'm really excited to be sharing a favorite recipe with you that I served at a happy hour I hosted with friends — this Easy Italian Flatbread.  I actually can't believe I've never posted the recipe on here before.  People always go nuts over this flatbread!  And it's vegan.  And it is a total breeze to make.  And if you're into fancy salts, this is also a really fun recipe to feature them.  (I made mine this time with this smoked sea salt I bought with my gift certificate to Sur La Table — crazy good.)  Or regular ol' salt also works.  However you make it, I guarantee this one's a winner.
What is your favorite way to enjoy a moment for yourself?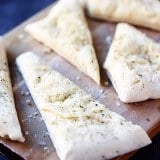 4-Ingredient Easy Italian Flatbread
A quick and easy flatbread that everyone is sure to love!
Ingredients:
large pizza dough (homemade or storebought – this is my favorite recipe)
Italian seasonings
freshly-cracked black pepper
coarsely flaked or ground sea salt (or I love to use smoked sea salt)
Directions:
Preheat oven to 425 degrees. I recommend also using a pizza stone if you have one (though no worries if not).
On a floured surface, roll out pizza dough to your desired size and thickness, or shape it into multiple smaller flatbreads. Brush the top lightly with olive oil, then generously sprinkle the top with Italian seasonings, freshly-cracked black pepper, and a coarsely-flaked salt.
This is also delicious when sprinkled with grated Parmesan immediately after pulling it out of the oven.
All images and text ©
If you make this recipe, be sure to snap a photo and hashtag it #gimmesomeoven. I'd love to see what you cook!
A Few Highlights From My First 'Moments For Me' Experience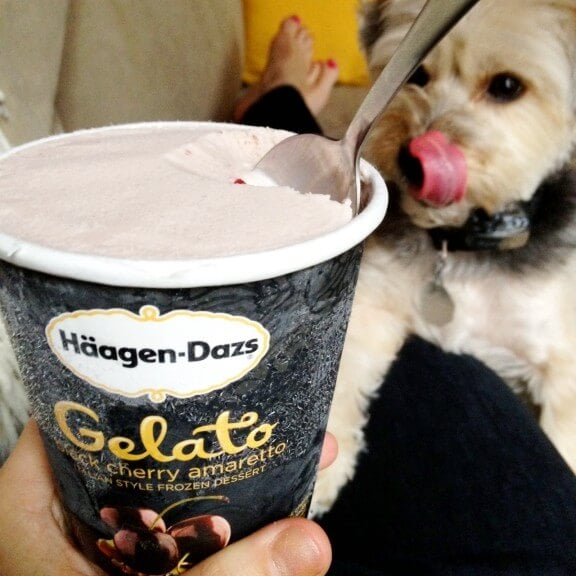 Mail days have been extra fun this month!  My first package was literally smokin' — a big box of Haagen-Dazs gelato to enjoy!  I loved the "limoncello" flavor the best, but I think Henry was after my "black cherry amaretto".  :)
My next package included an amazing wine kit (including a wine journal, two yummy bottles, a recycled wine bottle grow-your-own-parsley plant, and a cool aerator), a gift certificate to Sur La Table, and a gift certificate to a local cooking store.  I took my friend, Amanda, and we attended a farmer's market inspired cooking class, taught by our wonderful instructor Lorin. She's a farmer, an incredible cook, and even a new food blogger!  We made a 6-course lunch, full of tons of fresh and super delicious courses.  SO GOOD!!!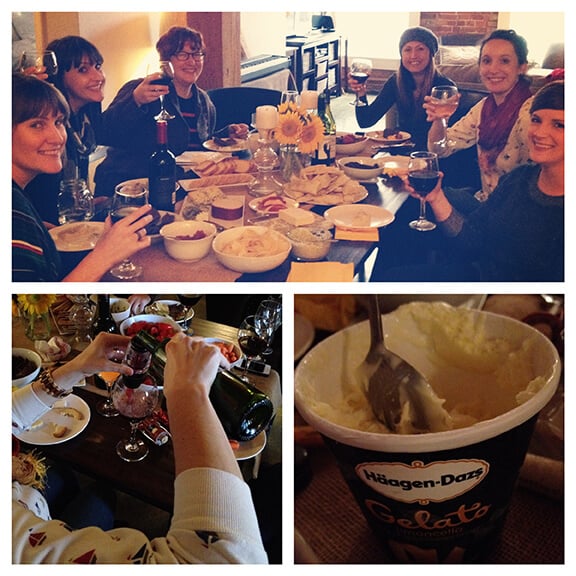 Friend night!!! Had these lovelies over for a happy hour with some of the wine and cheese goodies I received from Haagen-Dazs, and with my gift certificate to Sur La Table. SUCH a wonderful night. We put that aerator to good use (it really does make a difference!), ate tons of cheese and crackers and flatbread (yes), and just had a completely wonderful evening.  I so love these friends.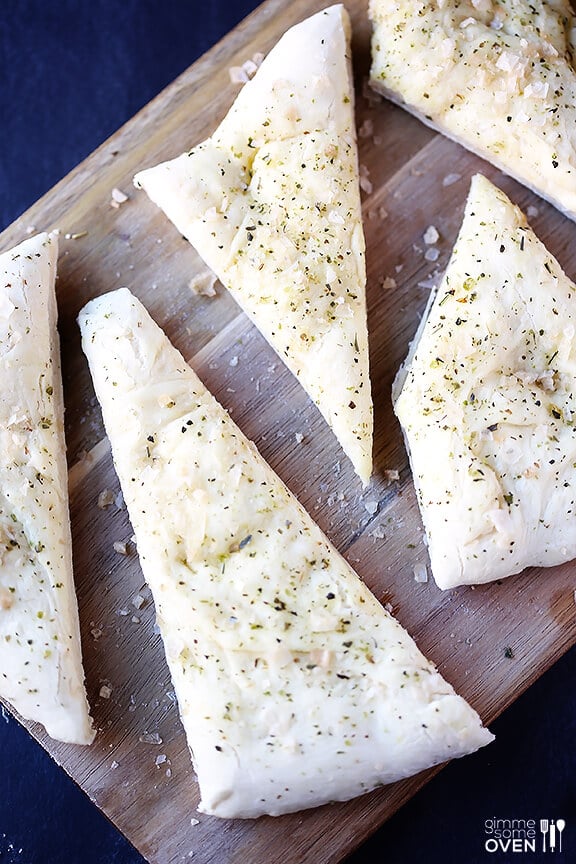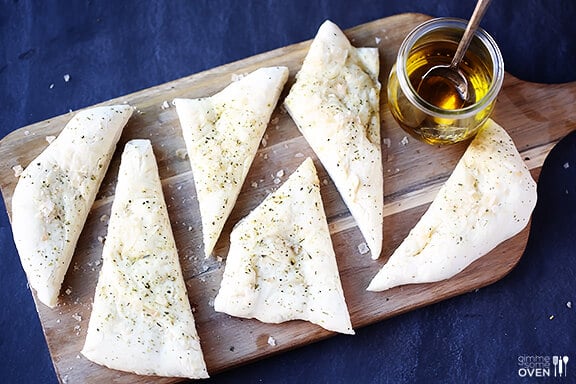 Disclosure:  I have been provided with free product and gifts (listed above) during this campaign to write about as part of the "Moments for Me" campaign.  I have not been paid for this campaign, and all opinions are 100% my own as always.  This post also contains affiliate links.