15 Fall Baking Recipes
This post may contain affiliate links. Please read my disclosure policy.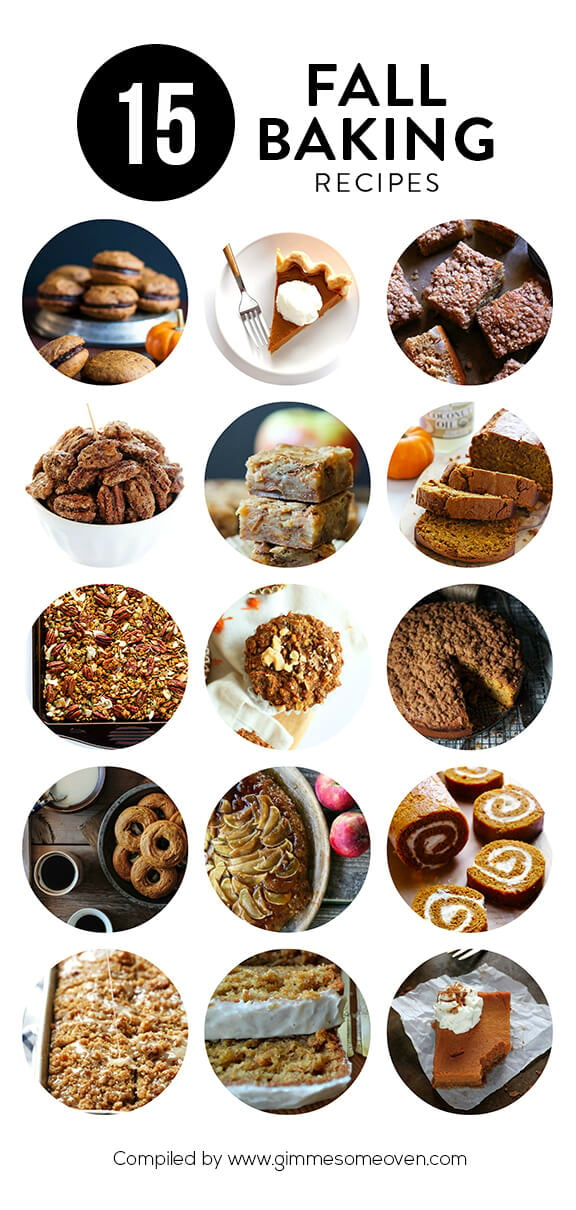 Hello there, it's Hayley with a tasty seasonal recipe roundup for this weekend!
The calendar officially clicked over to fall this week. But depending on where you live, summer may still be in full-swing, or maybe it's on the cusp of winding down, or maybe you're bundled up already. I feel lucky to live in North Carolina where we get to experience a beautiful fall, which happens to be my favorite season of the year. Once the air gets crisp and the leaves start to change, I feel a new energy coursing through the air. And it makes me feel all nostalgic and giddy and ultra cozy. After all, what's more cozy than chili cooking on the stove, an extra blanket on the bed and SOCK WEATHER?!
The answer is nothing. :)
Add fall baking to the mix, and I'm happy as a clam. Because while I love cooking, I really love baking. It's the perfect way to unwind after a stressful day — a way to create, and to put a smile on someone's face — that also happens to feel incredibly gratifying. And while I enjoy baking in the summertime, there's something distinctly different (and I think favorable) about baking during cooler months. The ovens come back on, all of our favorite fall flavors are back in season, and I get to spend my days dreaming about treats like Seattle apple cake, pumpkin streusel muffins, bourbon pecan pies, and the scents of cinnamon, nutmeg and brown sugar filling the house. Anyone with me?
Well whether you're a fan of fall or not, we can guarantee you'll fancy this fall baking roundup. From a brown butter  crumb cake studded with pears, to pumpkin whoopie pies with a boozy ganache, to classics like pumpkin rolls and pies and more, these treats have us jonesing for cooler days and warmer ovens and are bound to make all of our autumns a little more delicious.
Happy fall, and happy baking!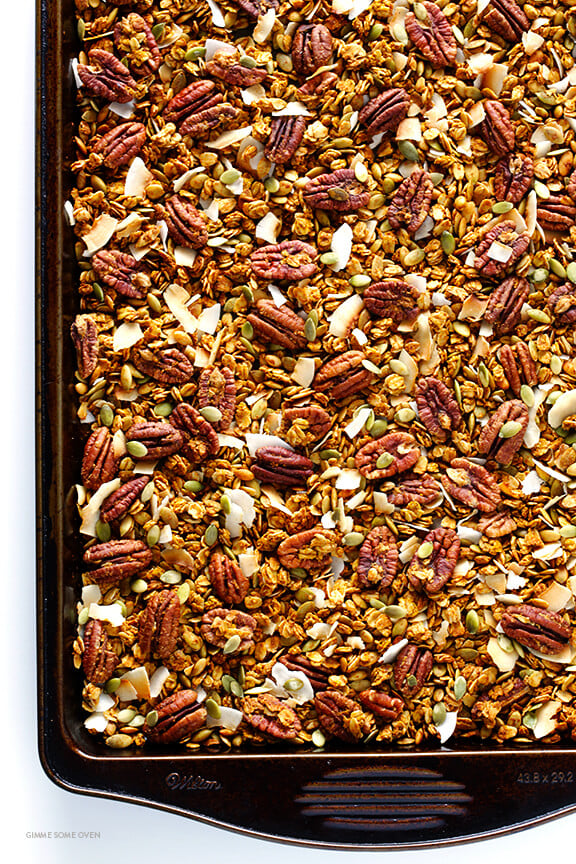 Pumpkin Spice Granola | Gimme Some Oven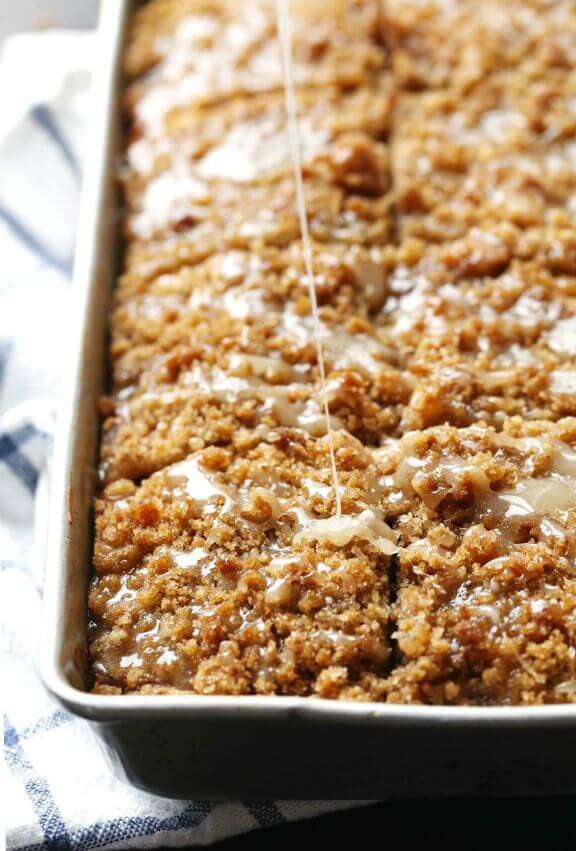 Cinnamon Streusel Pumpkin Coffee Cake with Maple Glaze | Pinch of Yum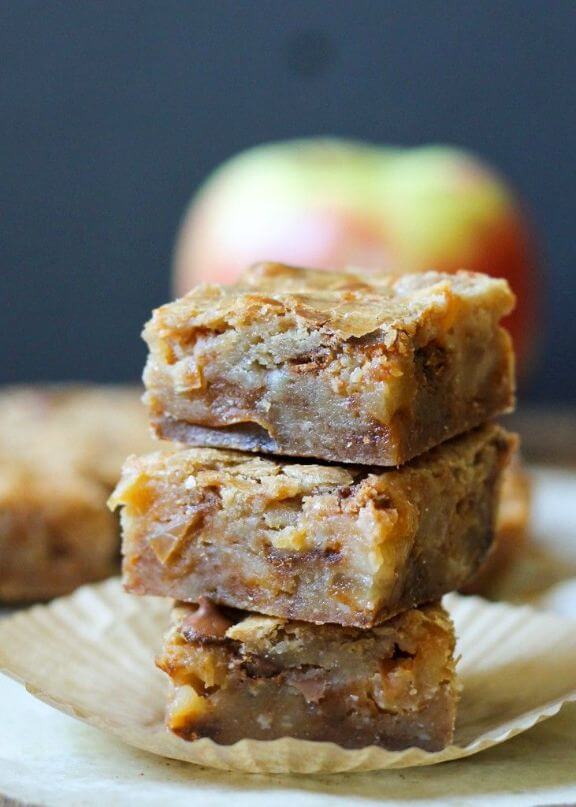 Apple Cinnamon Blondies | Bakerita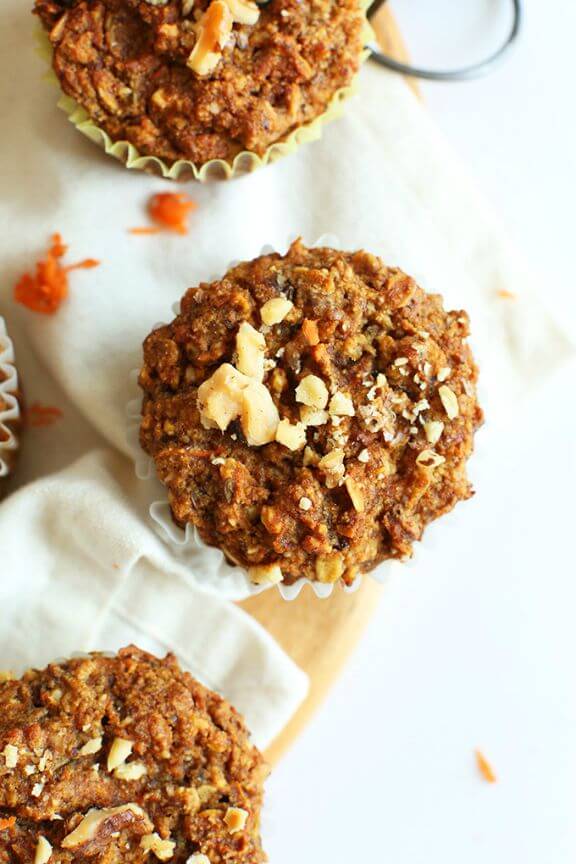 One Bowl Carrot Apple Muffins | Minimalist Baker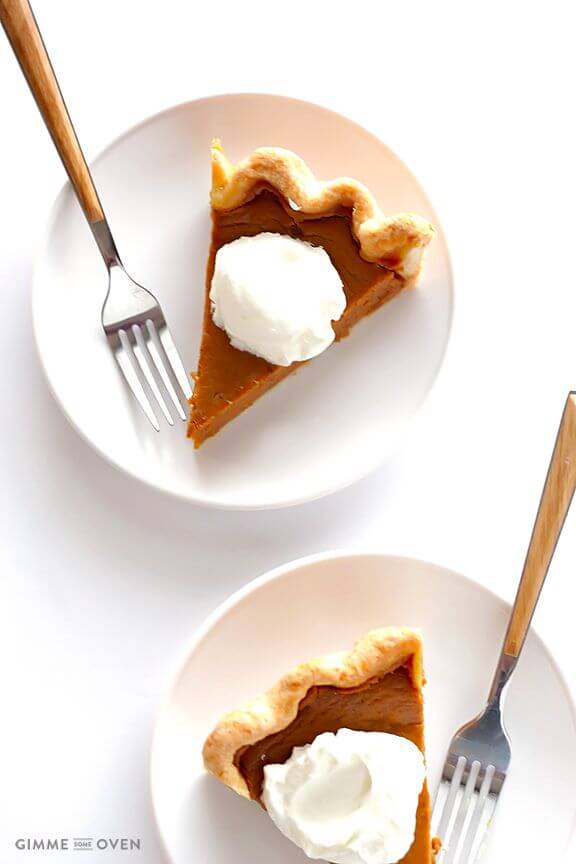 Bourbon Pumpkin Pie | Gimme Some Oven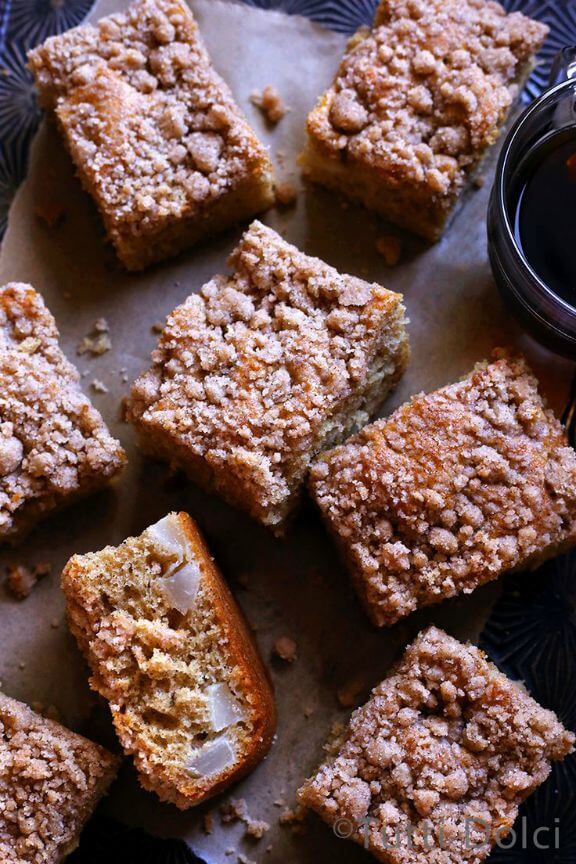 Brown Butter Pear Crumb Cake | Tutti Dolci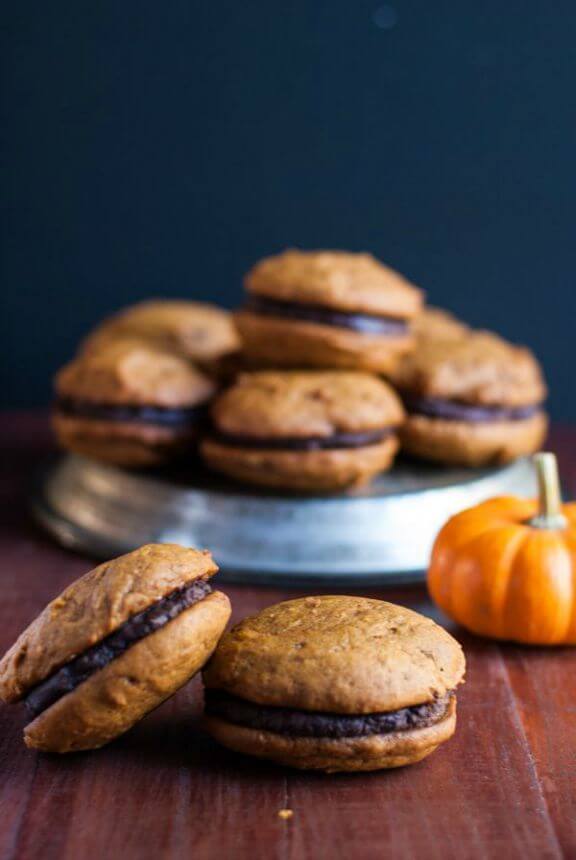 Pumpkin Whoopie Pies with Caramel & Boozy Ganache | A Cookie Named Desire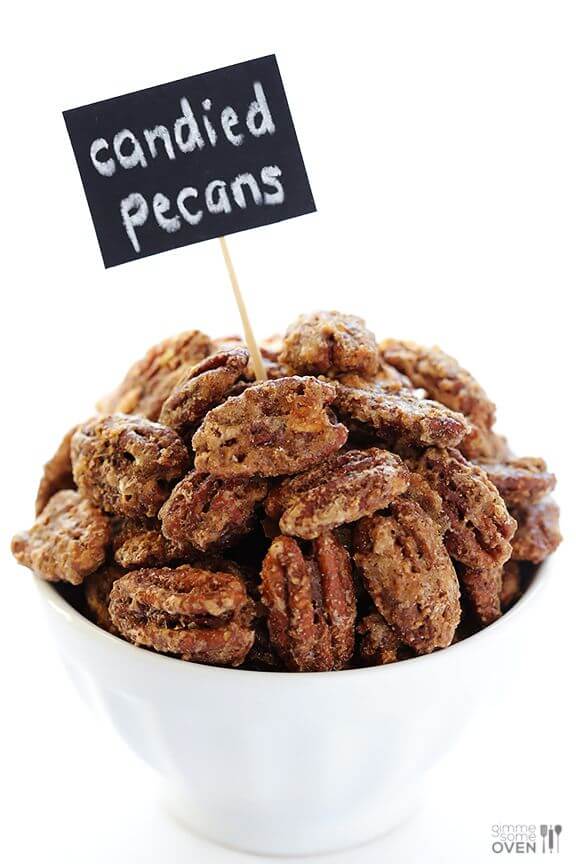 Candied Pecans | Gimme Some Oven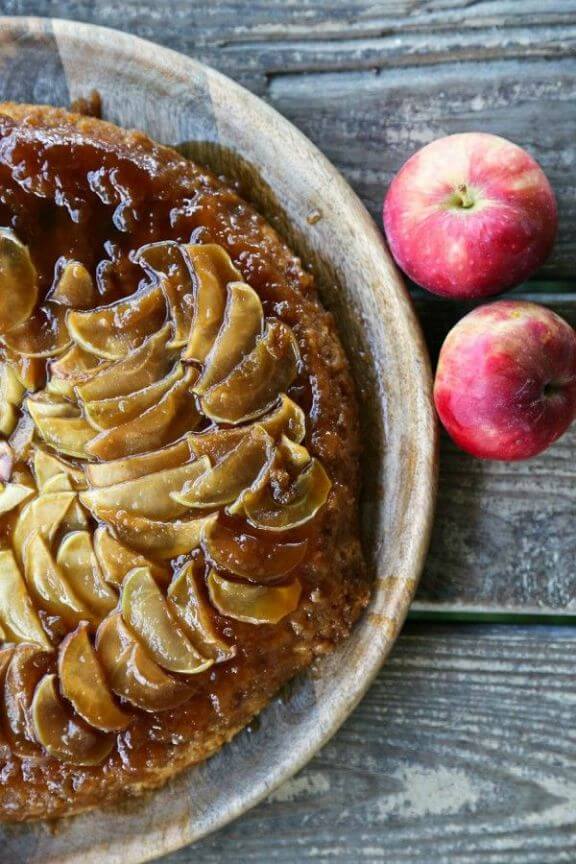 Maple Apple Upside Down Skillet Cake | Foodie With Family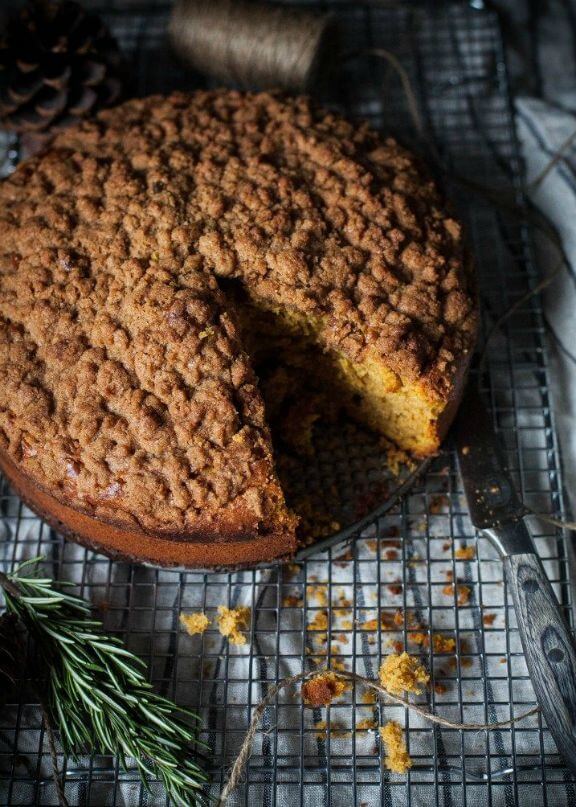 Rosemary-Polenta Pumpkin Coffeecake | The Baking Bird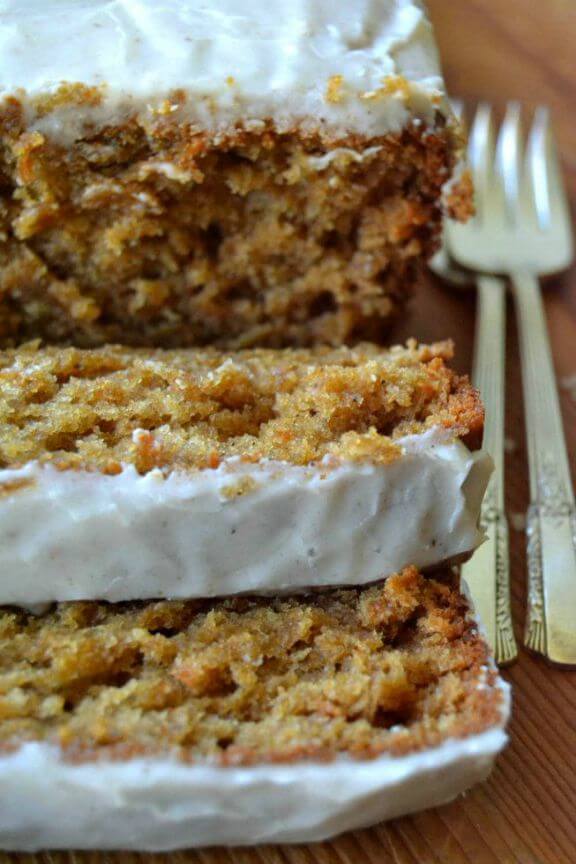 Spiced Apple Cake | The View from Great Island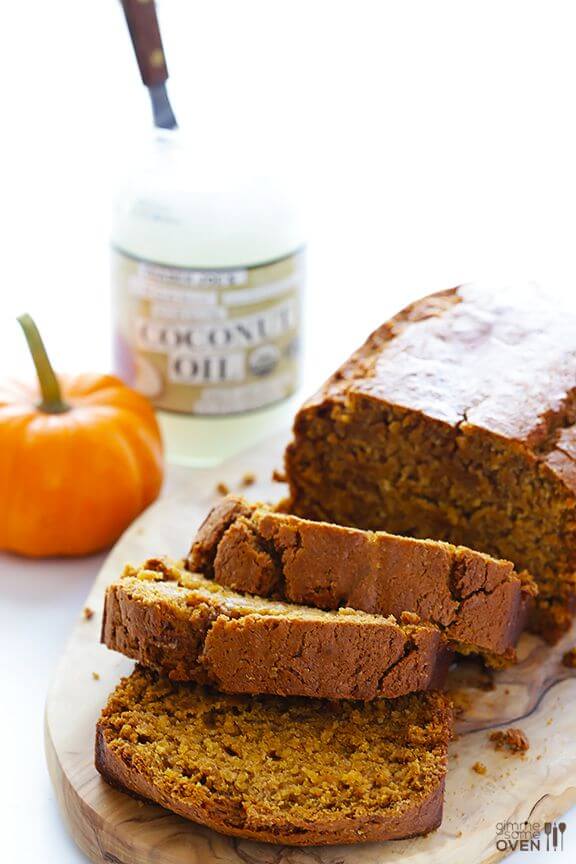 Coconut Oil Pumpkin Bread | Gimme Some Oven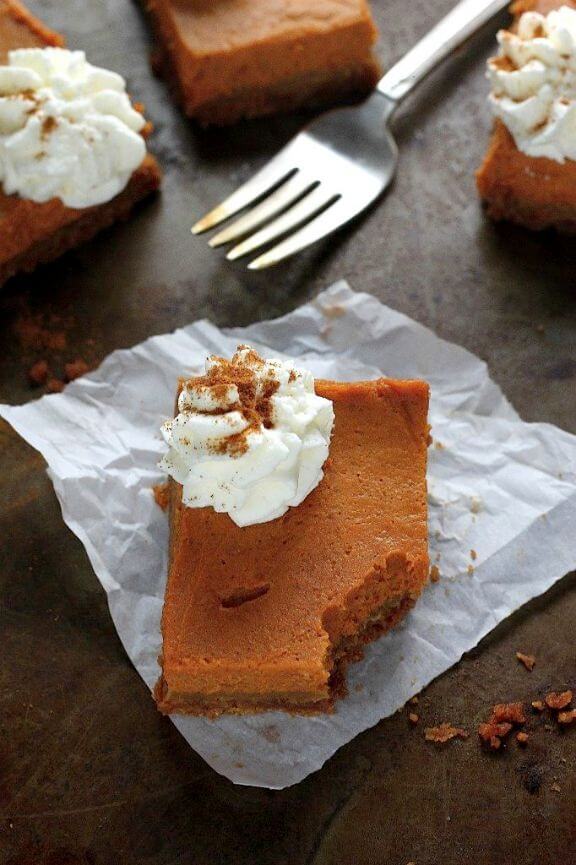 Greek Yogurt Pumpkin Pie Bars | Baker by Nature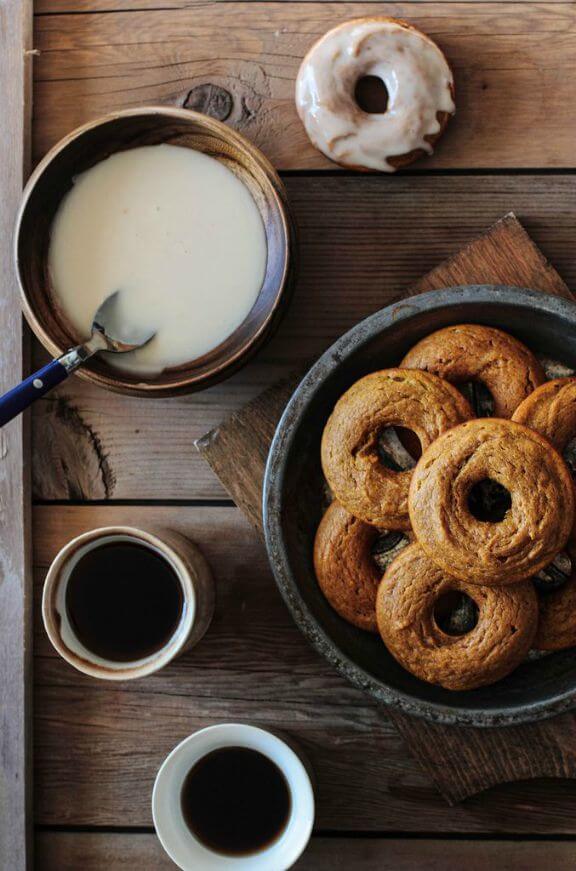 Pumpkin Spiced Doughnuts | Pastry Affair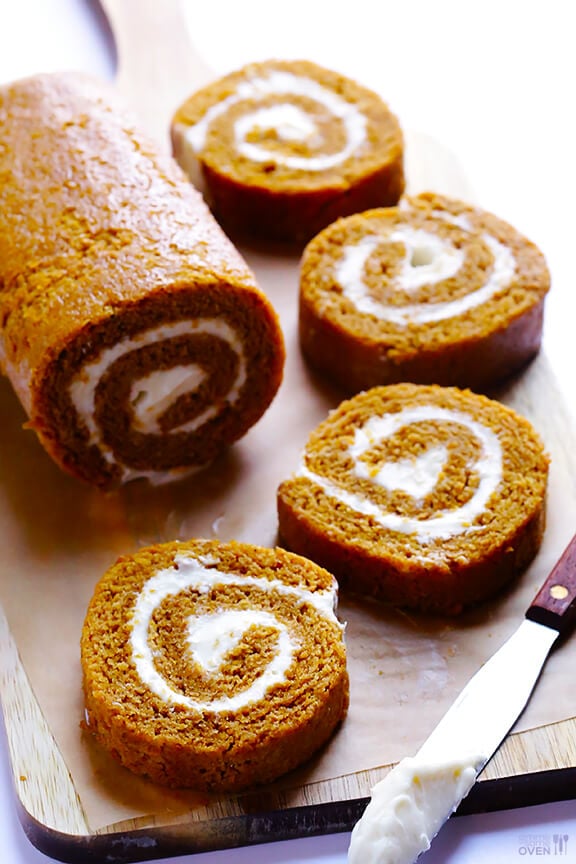 Pumpkin Roll | Gimme Some Oven