My Favorite Recipes of 2017
This post may contain affiliate links. Please read my disclosure policy.
A collection of my favorite new recipes on Gimme Some Oven in 2017. So many keepers!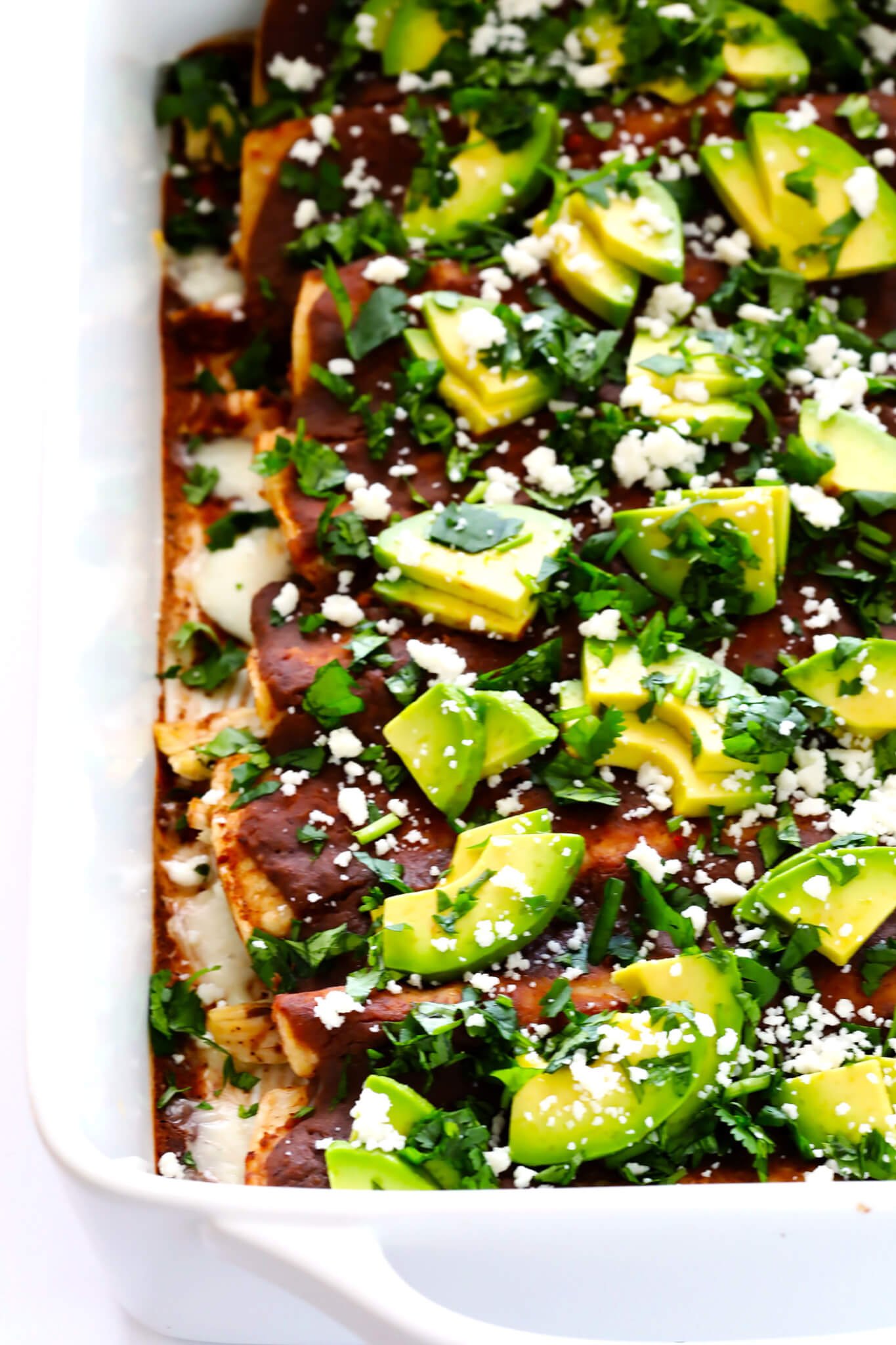 I think 2017 officially goes down in history as the Year I Was Most (Happily) Distracted From Work.
Truly. Between getting engaged, planning a wedding, applying for residency visas to Spain, getting married, going on our honeymoon, remodeling and renting out Barclay's old house, selling nearly everything we own, moving (with our dogs) to Barcelona…and then moving again once we arrived in Spain…I seriously don't know how we kept our heads above water this year. Much less, kept this blog up and running. ? ? ?
But in the best of times, and the worst of times, and the absolute craziest of times…making space in my day (even just a few minutes) to cook some sort of nourishing food has always been the thing that grounds me. Even better, now, getting to share so many of those meals with my favorite person in the world. And even better, when we get to gather friends and family around the table with us to toast glasses and pass the dishes around and spend real time together talking about real life. Oh man, those will forever be my favorite moments in life. And whether those are centered around a 5-course tasting meal or a pizza we just pulled out of the freezer, you can always count me in for time around the table with those I love.
So anyway, I know I've probably said it a thousand times here, but that's why I love to cook. And that's why I specifically love to cook the kinds of quick, easy, share-able, and delicious recipes you've come to count on here at Gimme Some Oven. And especially in the midst of a year of so much change, these are the kind of recipes that have quite literally sustained us in real life. Real, crazy, wonderful, amazing life.
Yesterday I shared a list of your favorite new recipes on the blog in 2017. And, as is our tradition here each year, today I thought I would follow up with some of my own personal faves — some of which seemed to fly under the radar this year, but I wholeheartedly love and recommend. Also! I just wanted to mention here too that 2017 was the year that we started experimenting with making some behind the scenes videos (not about recipes!) on the blog too, which has turned out to be a refreshing and fun new project. So if you haven't already, would love to have you check them out on our YouTube channel and subscribe for the year ahead, because we have some fun new ones coming your way soon.
More than anything, today I just wanted to say thank you for such an amazing year together. Your amazing encouragement and support — especially with getting married and moving abroad this year — downright blew me away this year. And your faithfulness in continuing to tune into the blog, and try new recipes, and send me photos (eeee, my fave!) so that I can follow along in your kitchen means the world to me. Seriously, I tell everyone that each of you are truly the best. And I'm so thankful for your support that allows me to do what I love to do.
So thank you.
I'm sending so much love your way from Spain as we wrap up this year, and absolutely can't wait for what's ahead next year. Love you all!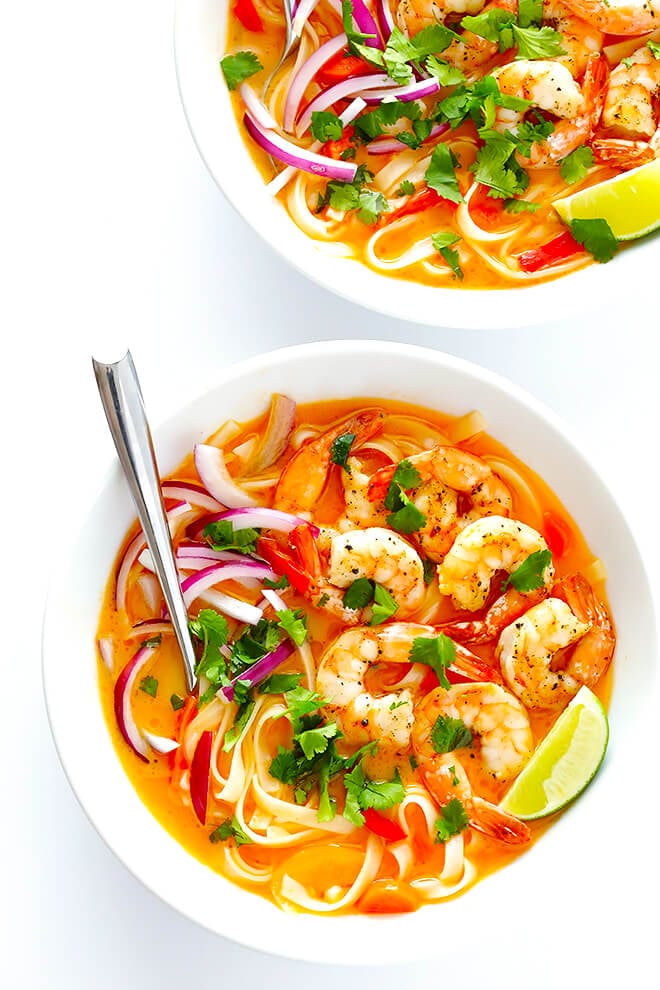 This simple curry soup has been one of our quick and easy favorites this year. It's full of bold flavors, easy to customize with your fave protein (shrimp, tofu, chicken, etc.), and sooo cozy and delicious.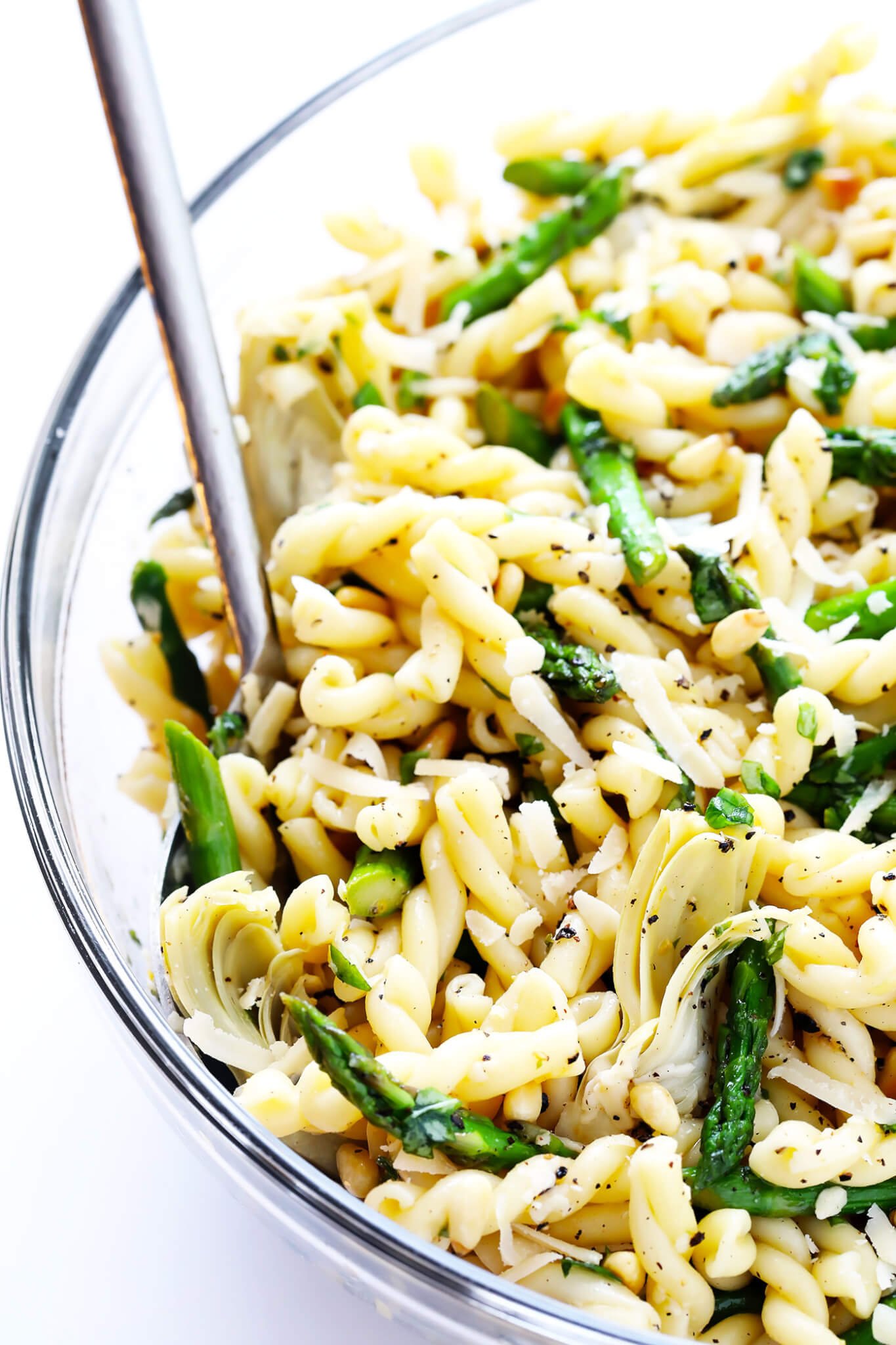 This was our go-to pasta salad recipe this summer, and it turned out to be a total crowd-pleaser everywhere it went. Also, it's just as delicious served hot as cold!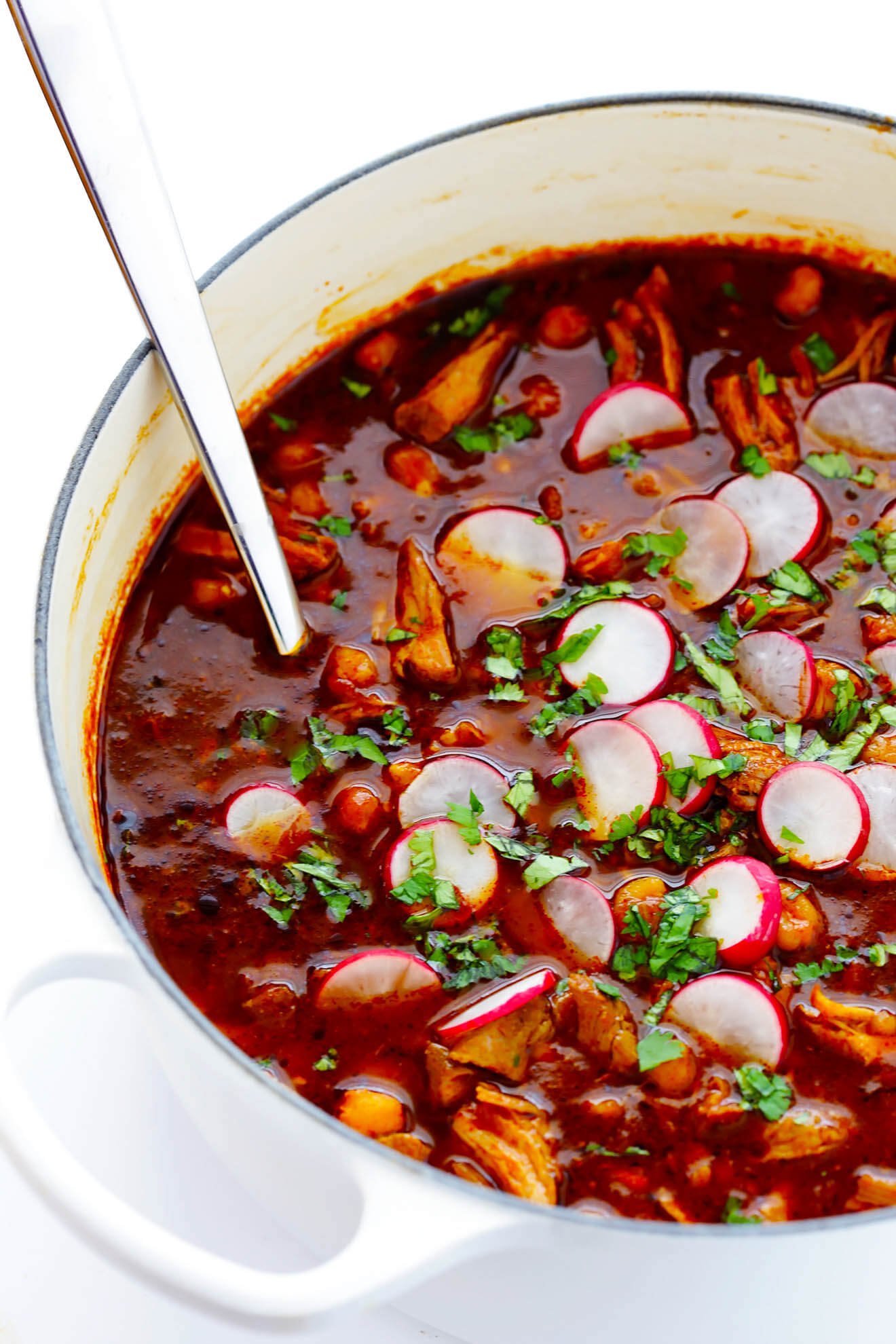 2017 was the year that I became obsessed with cooking with dried chiles. (<– Which ended up being a good thing, since they are easier to find here in Spain than chili powders.)  Turns out, they are incredibly easy to work with. And they are the responsible for flavoring the most extraordinary broth in this classic pozole soup. I've actually gotten in the weird habit of making this soup now with double the broth…I love it so much. ?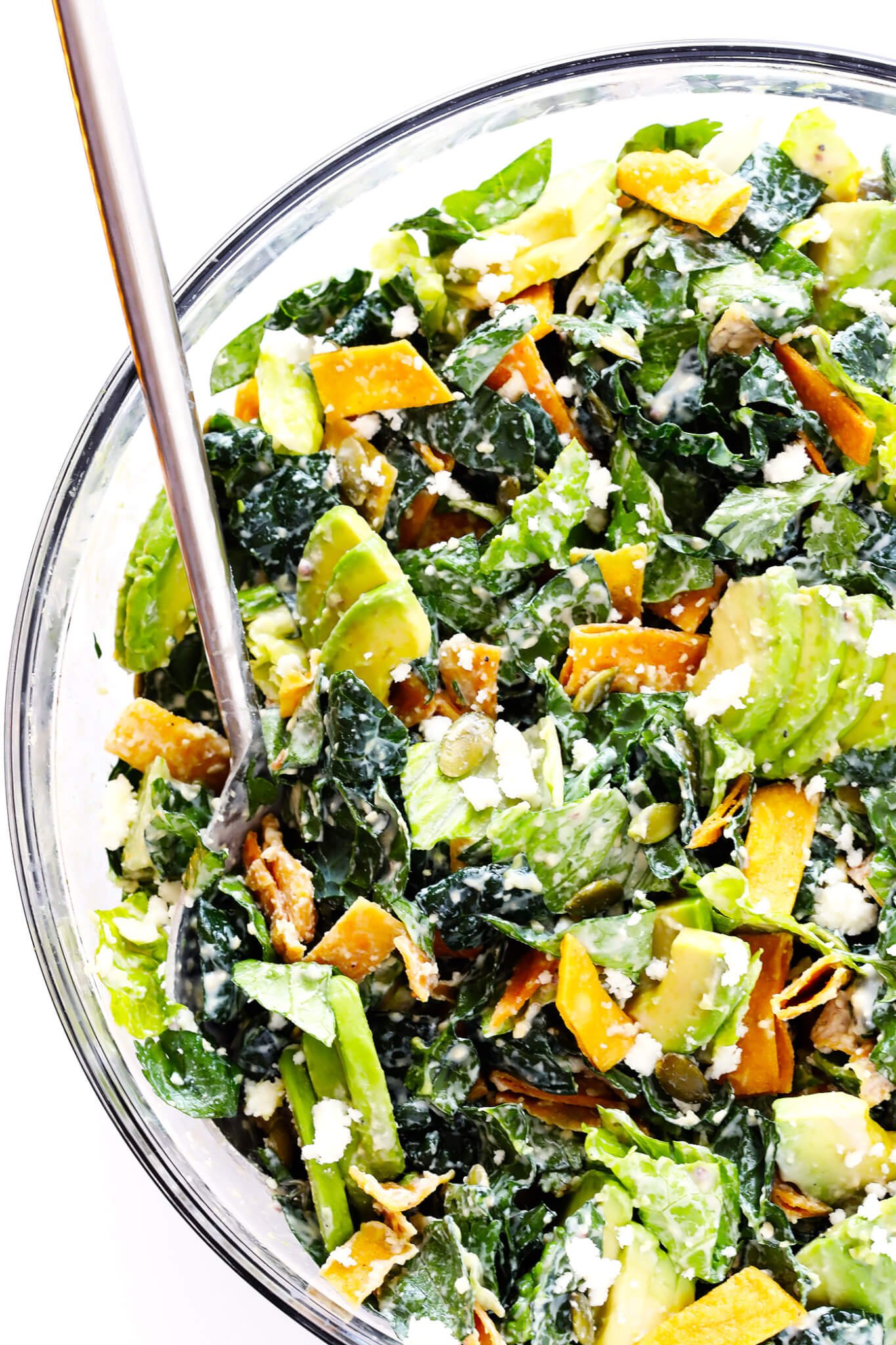 Two of my all-time faves — Caesar salads and Mexican food — came together in this fabulously delicious salad, inspired by the Mexican Caesar at one of our favorite restaurants in Kansas City. I especially love the pepitas and crunchy tortilla strips sprinkled on top.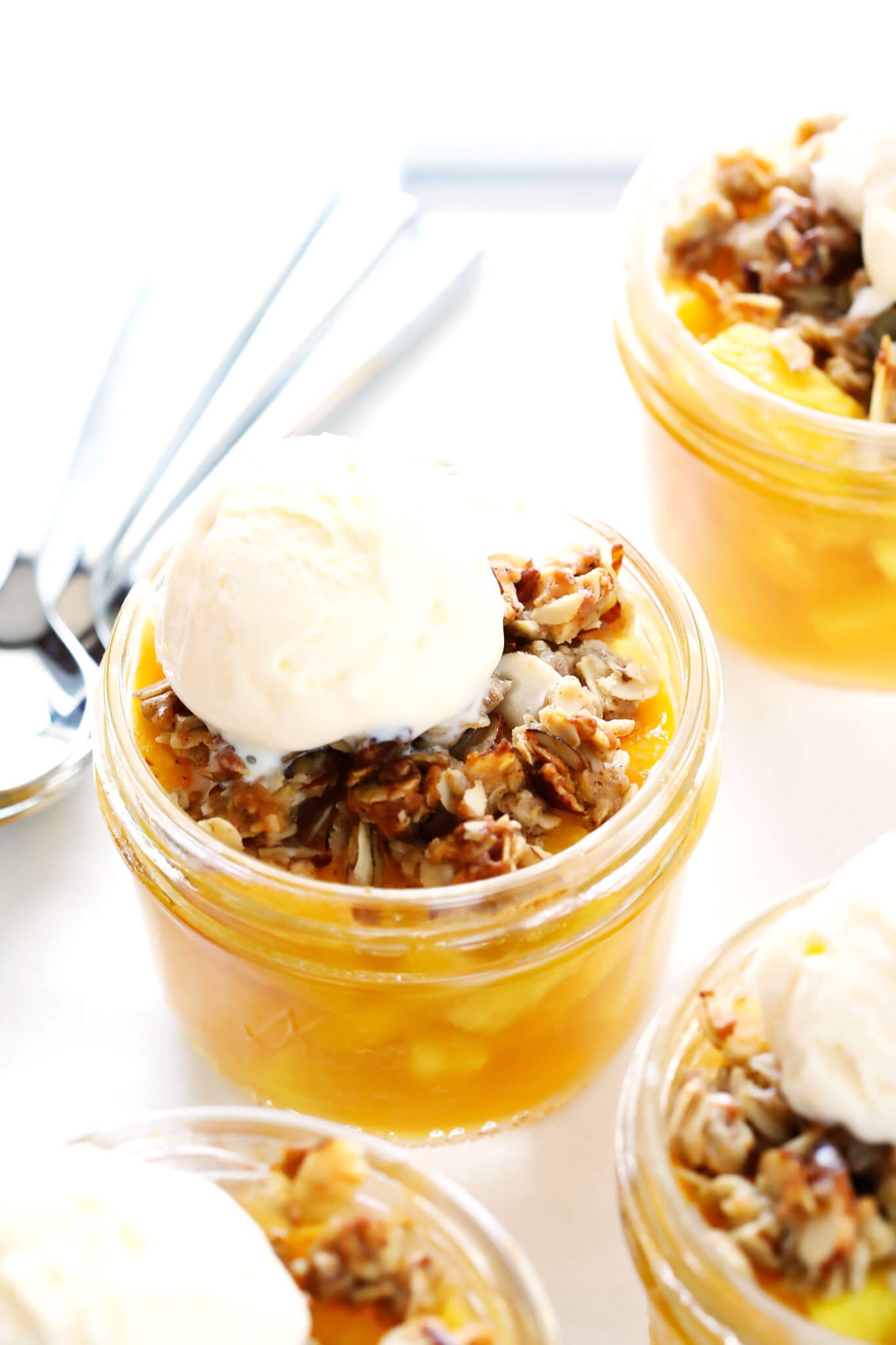 Mini Mason Jar Fruit Crisps (You Choose The Fruit)
I've made dozens and dozens of fruit crisps in my life. But 2017 was the year that I started making them in cute individual-sized mini mason jars. And we couldn't get enough of them! The recipe is easy to customize with any juicy fruits that you have on hand, and easy to scale for 2 people or up to a large crowd.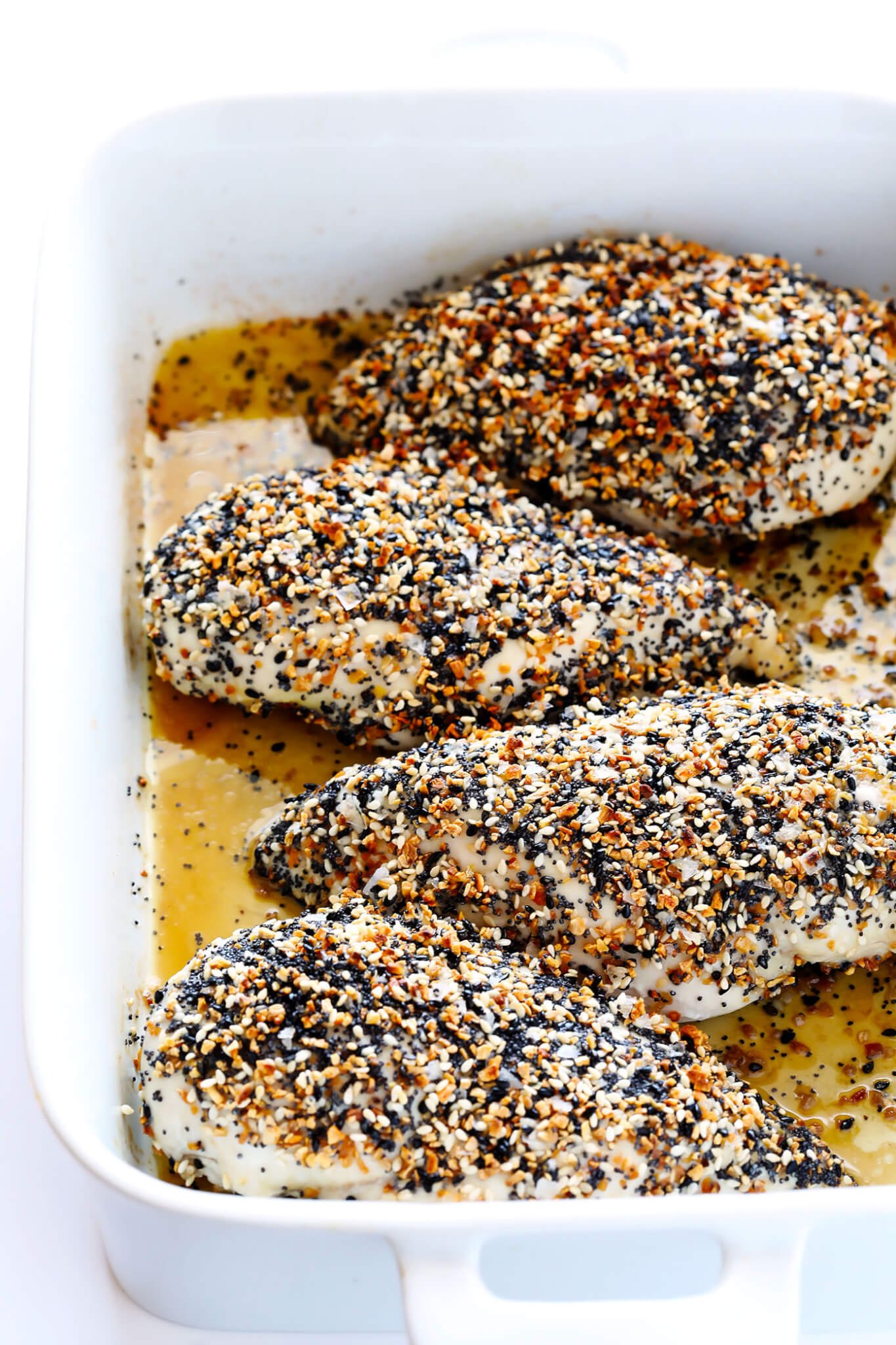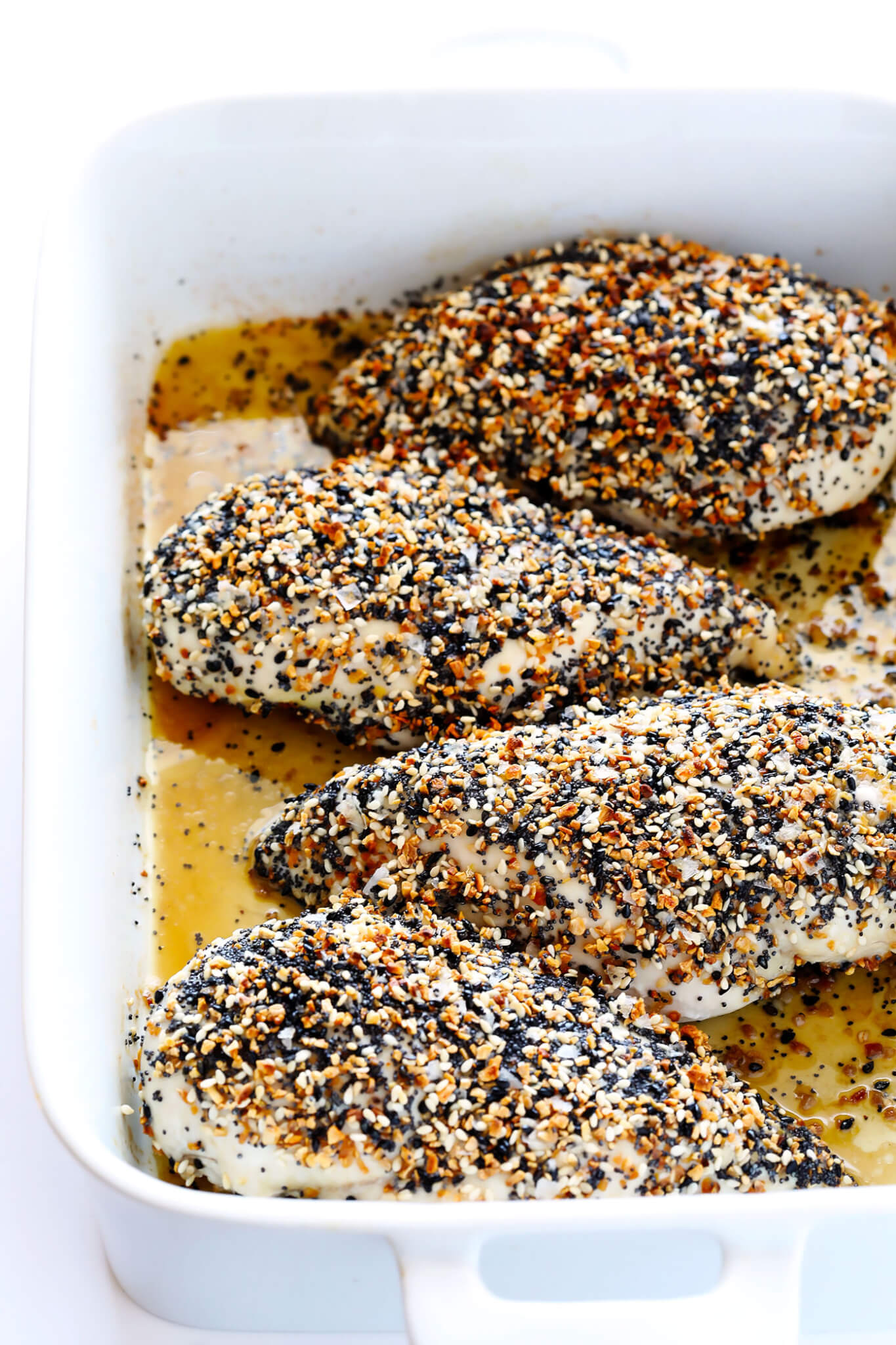 It seems as though 2017 was the year that the world woke up to the idea of using Everything Bagel Seasoning…on everything else besides bagels. ? And two of my new discoveries?! Using it in guacamole, and in my favorite baked chicken breasts recipe. So delicious! And also, this chicken truly does go with everything!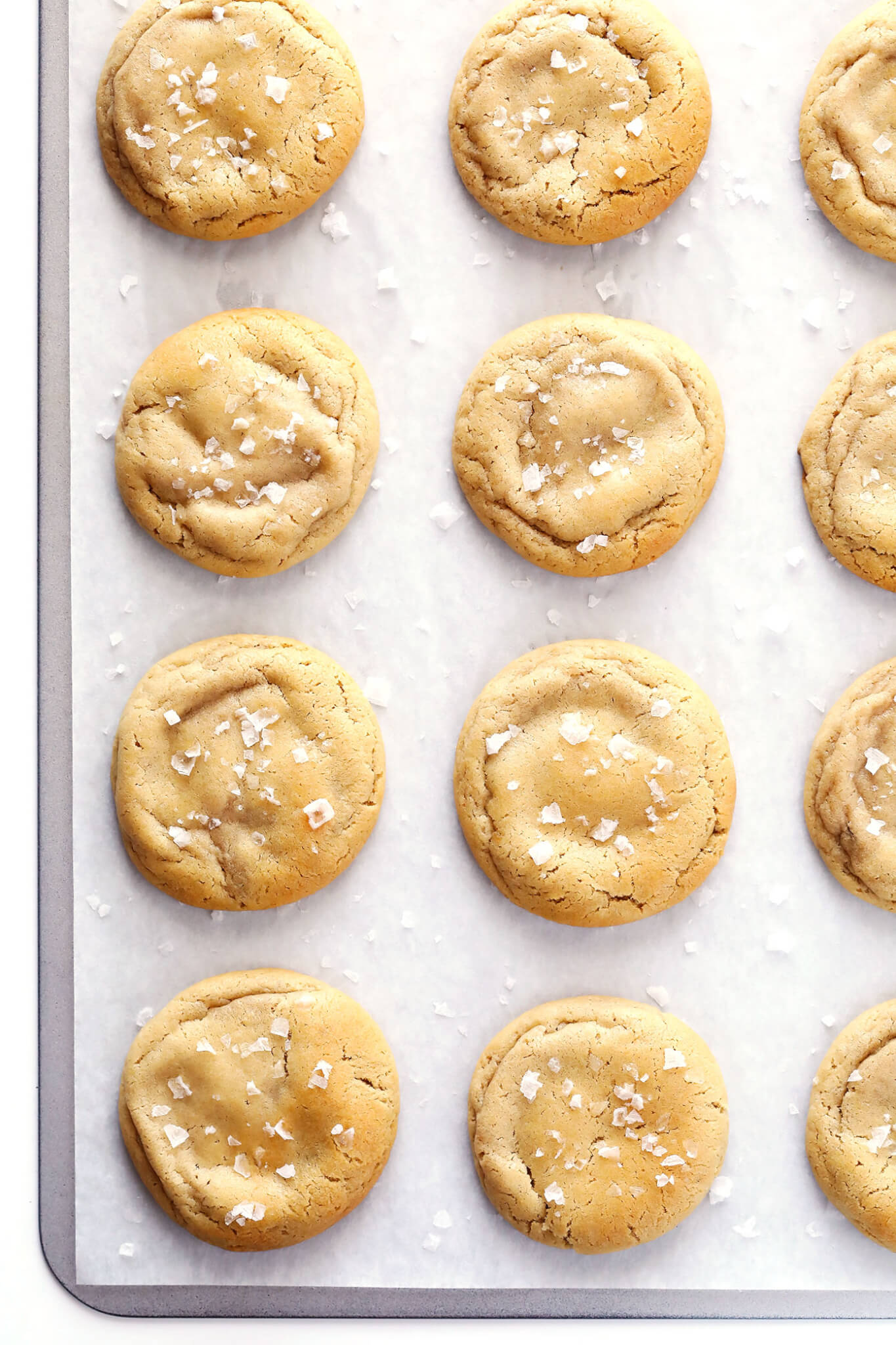 Gotta admit, I was a little worried that the response to this recipe might not be positive on the blog. But as it turns out, I'm not alone in my love of chocolate chip cookies…without the chocolate chips! ? Tons of you responded to my Instagram stories about baking "plain" dough telling me how much you also love it. So the recipe is now officially on the blog, and will forever be one of my faves.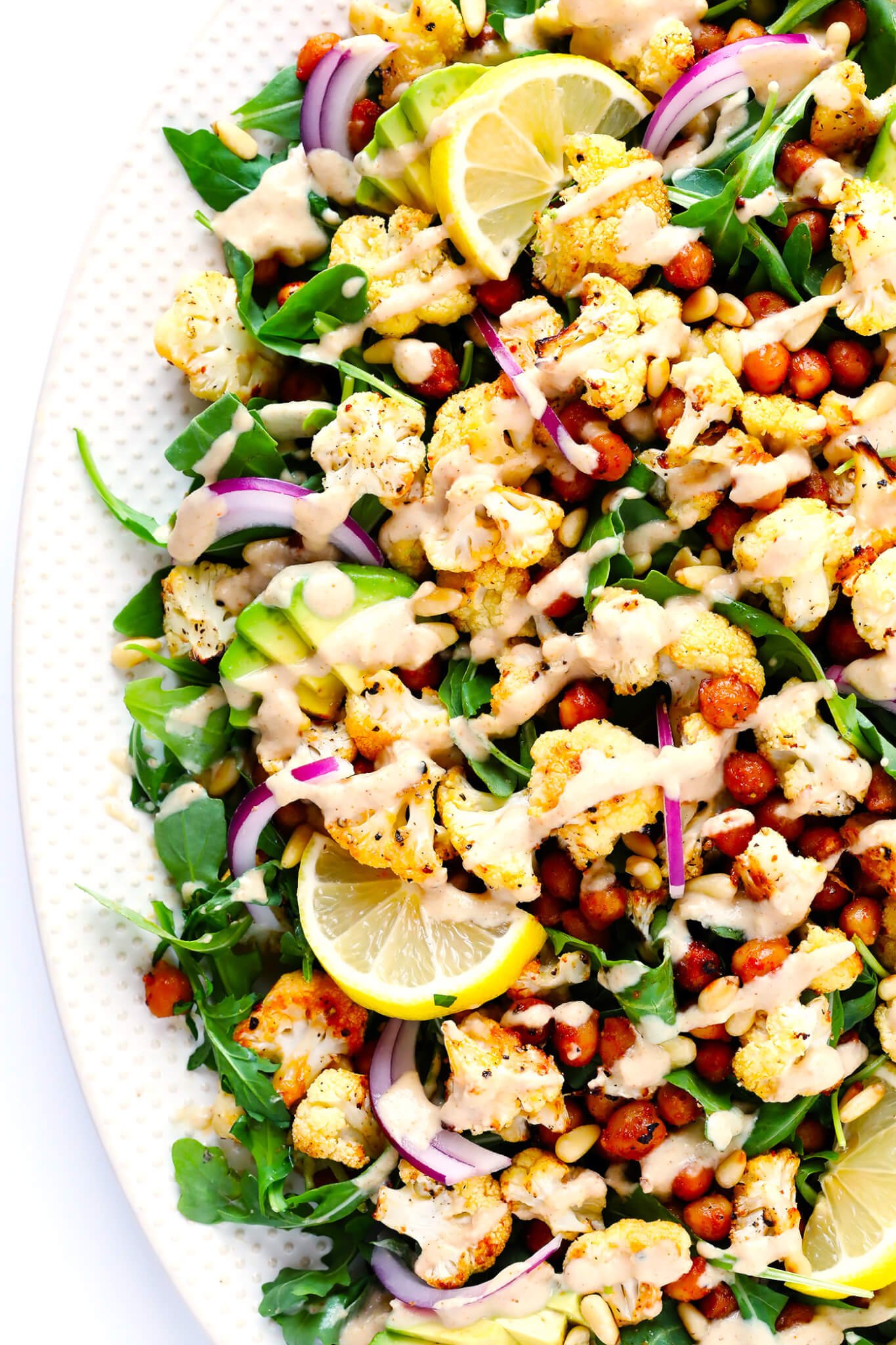 Roasted Cauliflower, Chickpea and Arugula Salad
This is the recipe that Barclay would probably vote as his favorite this year. And as such, we had it for dinner constantly in 2017. ? It's super easy to make and customize — whether you'd like it to be a salad, rice bowl, wrap, you name it. But the dreamy tahini dressing is always a must.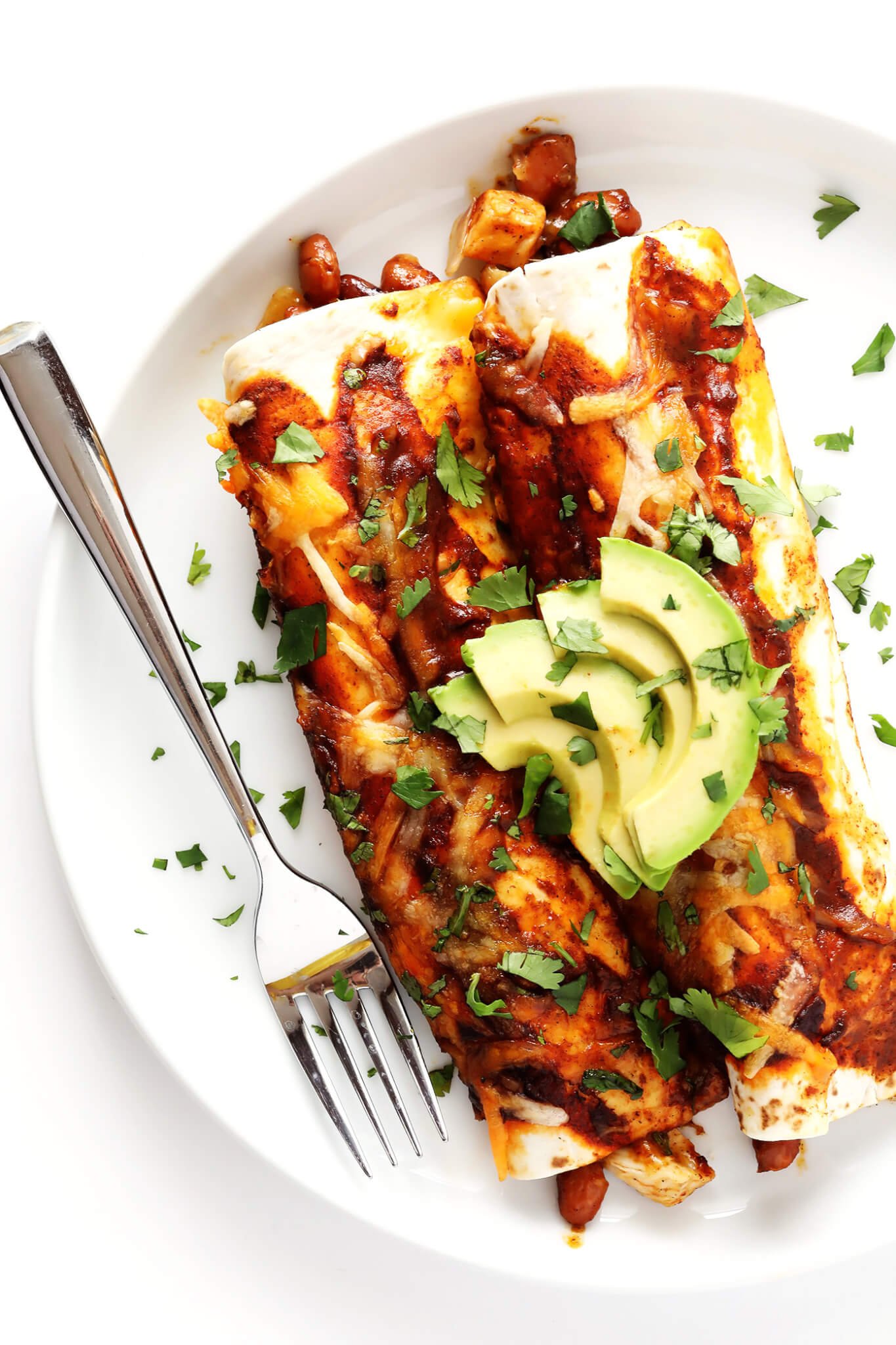 Speaking of cooking with peppers, 2017 was the year that ancho chili powder earned itself a permanent place in my spice drawer. Love the extra smoky (and slightly spicier) flavor it gave to my favorite homemade enchilada sauce in this recipe.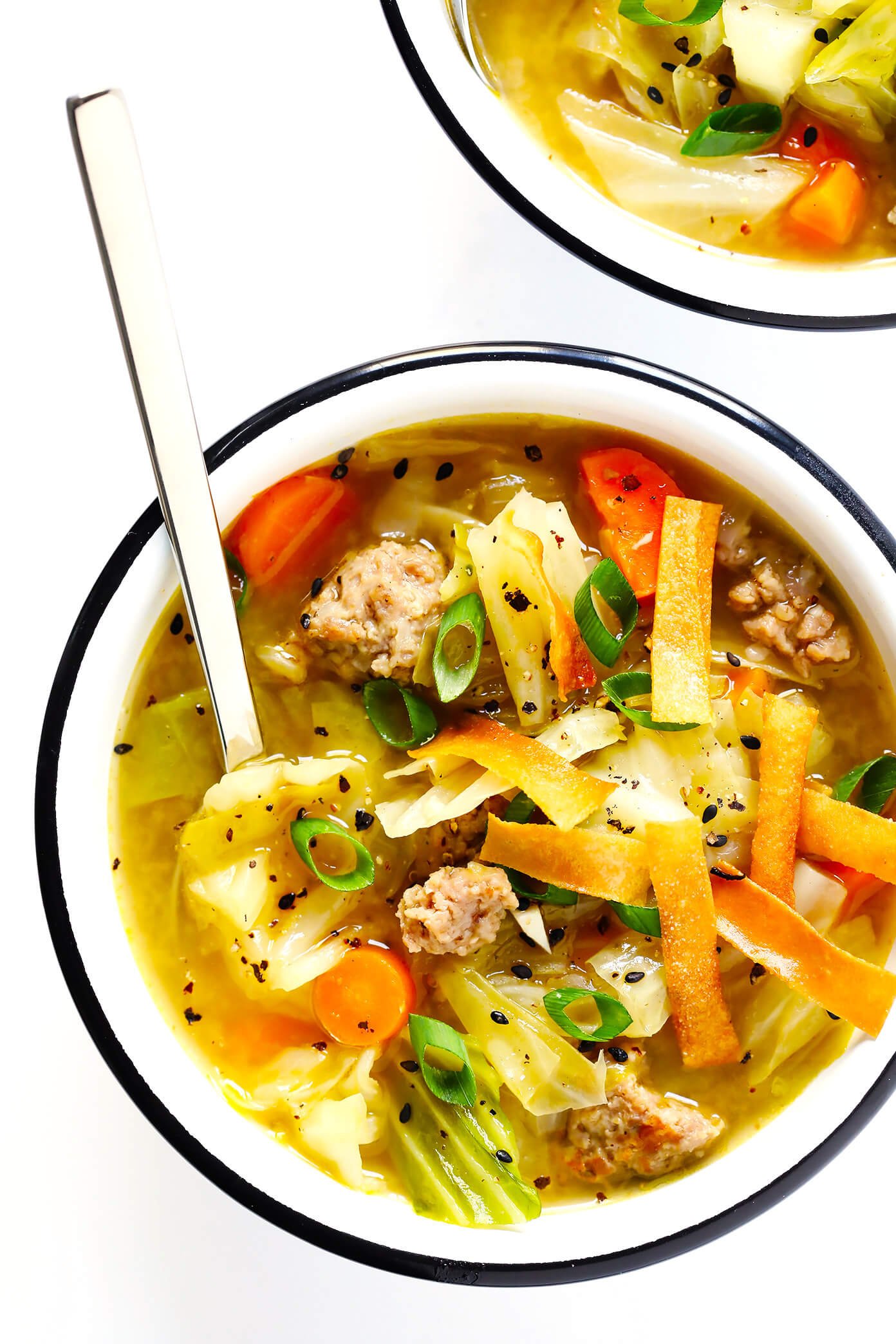 I just posted this recipe last week, but had to sneak it in under the radar for 2017 because it is that good.  Seriously, it's basically a sesame-ginger spin on my other favorite (more Italian-flavored) Cabbage, Sausage and Potato Soup, and it is ridiculously delicious.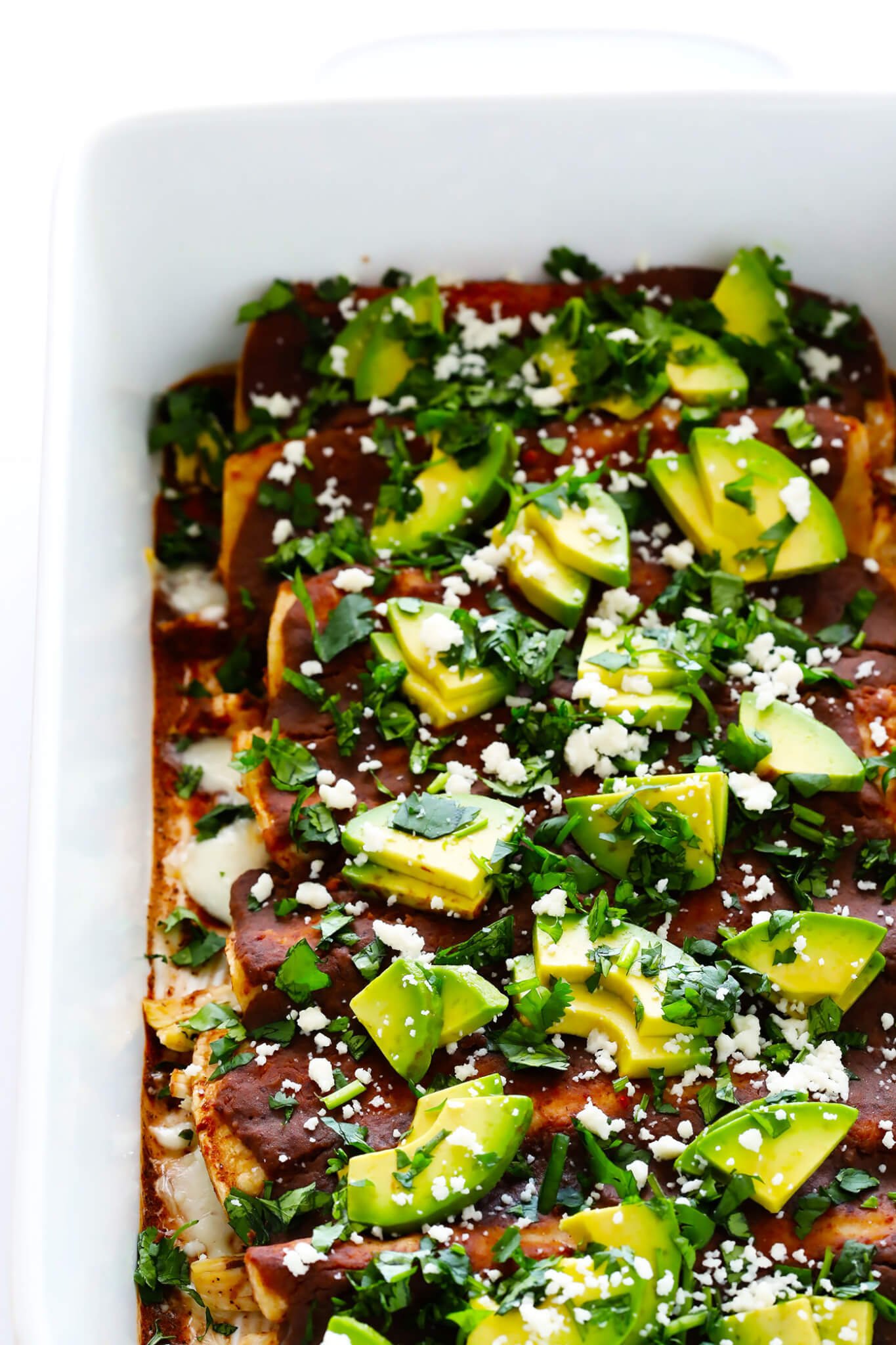 I don't know how I lived my life up until 2017 without hearing about Enfrijoladas. But we were introduced to them on our honeymoon, and we've been obsessed with making them ever since. They're basically enchiladas made instead with a black bean sauce, which you can stuff with your favorite fillings. And they are total Mexican comfort food.