Feta Avocado Salsa & Pita Chips
You know those people who always go to a restaurant and order next to nothing, just so that they can fill up almost completely on chips (or bread) and dip???  Yep, pretty sure I'm one of them.  (Although I make it a point to always thank the waiter/waitress with a far-more-than-15% tip!)
Seriously, though, I love all kinds of dips!  And fresh guacamole and a stellar salsa are undoubtedly two of my favorites.  So when I found myself needing to whip up an appetizer this week, and had a tomato plant begging to be picked and a ripe avocado waiting to be used, I figured why not have the best of both worlds?  For kicks, I typed the ingredients into a search, and was (divinely, I think) led to this brilliant recipe, which marries the combo with feta and Italian seasonings.  The result?  Fabulously fetalicious – definite crowd-pleaser.  :)  Will be returning to this one time and again, I'm sure…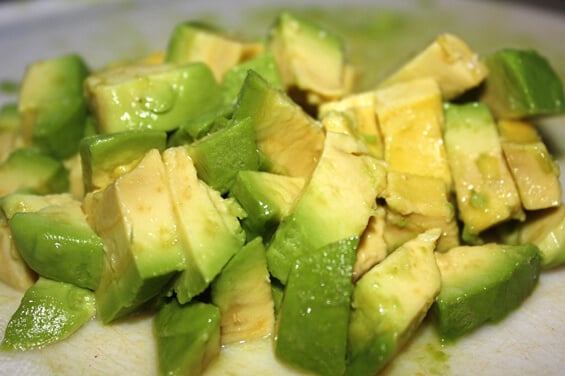 Feta Avocado Salsa & Pita Chips
Ingredients
2 plum tomatoes, chopped
1 ripe avocado - peeled, pitted and chopped
1/4 cup finely chopped red onion
1 clove garlic, minced
1 tablespoon snipped fresh parsley
1 tablespoon chopped fresh oregano
1 tablespoon olive oil
1 tablespoon red or white wine vinegar
4 ounces crumbled feta cheese
3 whole pieces pita bread
spray butter
favorite Italian seasoning
garlic salt
Method
In a bowl, gently stir together tomatoes, avocados, onion, and garlic. Mix in parsley and oregano. Gently stir in olive oil and vinegar. Then stir in feta. Cover, and chill for 2 to 6 hours.
To make pita chips, set oven to 350 degrees. Then take a few pieces of pita and use a knife to cut them into eight triangles. Gently tear each piece in half on the seam, and lay them out on a cookie sheet with the "inside"-sides facing up. Spray the tops of each piece with spray-butter or brush with olive oil, and then sprinkle with Italian seasoning and garlic salt. Bake in the preheated oven until edges turn a light brown, approximately 15-20 minutes.
https://www.gimmesomeoven.com/feta-and-avocado-salsa-pita-chips/
(c) 2013 Gimme Some Oven. All rights reserved.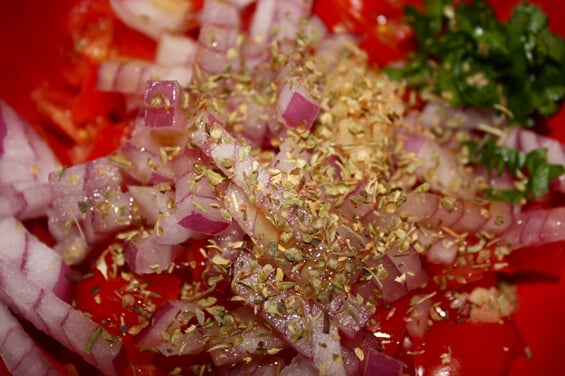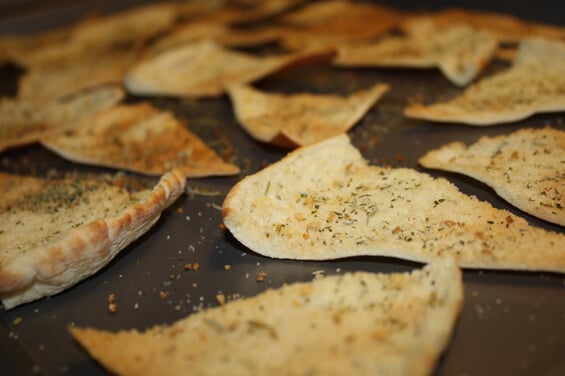 Leave a Comment:
Comments