Hofmann Pastelería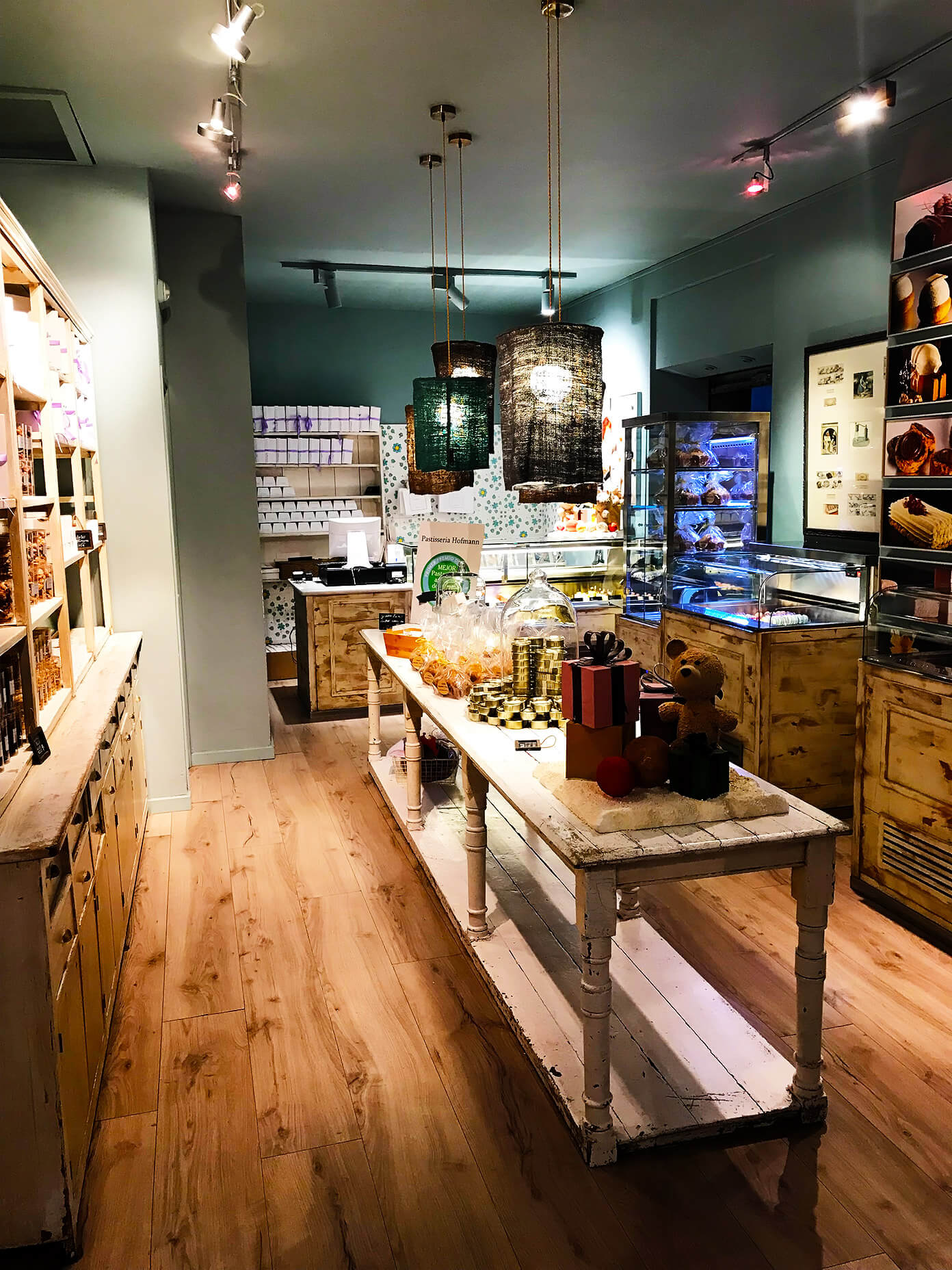 Hofmann Pastelería
What It Is: 
A go-to spot in Ciutat Vella for croissants, pastries, cakes, etc. It's on the list of most anyone who's spent time in Barcelona.
Where It's Located:
Tucked away in the heart of Barcelona's Old City, on a narrow alley in El Born. | Google Map
Why We Love It: 
This cute little bakery is famous for their classic Spanish croissants, which were rated best in Barcelona a few years back. And their other offerings can't be far behind. It's a good first stop as you get your day of exploring underway.
Our Recommendations:
If you like to start the day with a little sugar, the mascarpone and raspberry croissants are fantastic.
For a more traditional approach, their classic croissants are some of our favorites in the city.
There's no seating in this charming little spot, so order your treats to take away. They offer coffee to-go as well.
Other Tips:
When the weather is good, there are few spots more charming in Ciutat Vella than Passeig del Born, just adjacent Hofmann. It's a great place to bring your pastries and sit and people watch and ease into the day.
Check out our downloadable travel guide map for other recommendations nearby!
Contact:
Website | Facebook | Instagram | TripAdvisor | Yelp | t:+34 932 688 221
For More Barcelona Travel Recommendations…
Check out our Gimme Some Barcelona Travel Guide, which includes a constantly-updated list of our best recommendations on where to stay, what to do, and where to eat in Barcelona. Plus, we've also shared a bunch of our best Barcelona-specific travel tips, so that you can navigate the city like a local.
Also, feel free to download our Gimme Some Barcelona Google Map, which includes all of the recommendations listed in our travel guide.