how to create a blog iphone app icon
This post may contain affiliate links. Please read my disclosure policy.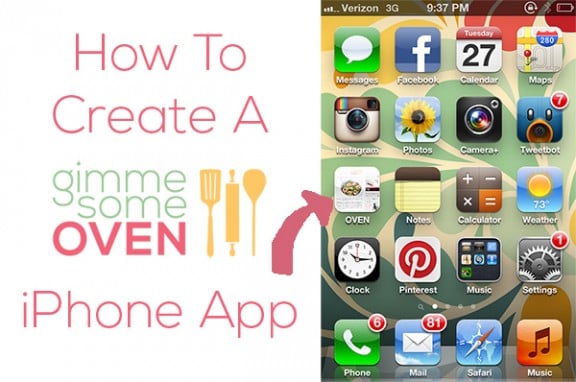 Ok, many of you iPhone pros may already know this trick. But one of my friends just showed me how to create a Gimme Some Oven app icon on my iPhone, and I had to share it with you!!
Basically, it is just a simple way to create an icon on your homepage for any website (or, um, food blog) that you love. So instead of having to open a browser like Safari or Chrome, you can go straight to the source. Brilliant!
Here's the quick how-to…

Clearly, you can see that I had a bit of an email and voicemail buildup today. Oh the joys of taking the afternoon off to get a haircut. :)
Hope this little tutorial might be a help to you!
I would also recommend adding apps for our new Gimme Some pages: