How To Cut Brussels Sprouts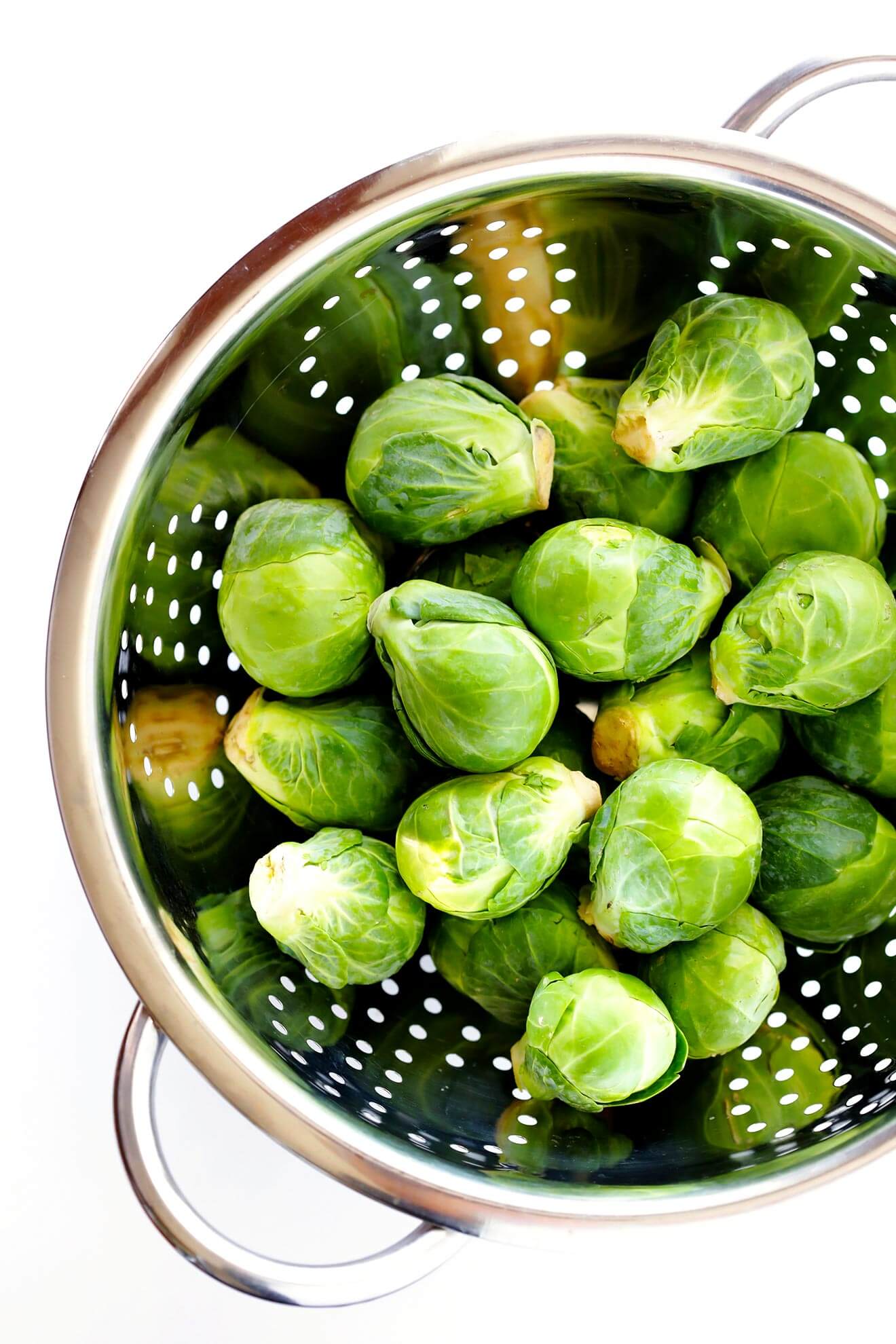 Raise your hand if you love Brussels sprouts!
????
Meeeeee too.

MY LATEST VIDEOS
I love how they look like the most intricate, perfectly-formed baby cabbages when you slice them open.  I love how they taste practically like candy after being roasted, but maybe look forward the most to those charred little crispy leaves hangin' out on the baking sheet.  I love how they were "that vegetable" that our parents used to hate when they were served steamed back in the day, but love how they've made a comeback and now everyone's obsessed.
I love them halved and roasted, I love them raw and shredded.  I love them sprinkled on pizzas, I love them spooned into avocado tacos.  I love them tossed with vinaigrette in a good slaw, I love them coated in pesto with gnocchi.  I've roasted them with a hundred different seasonings and toppings.  But most of the time, I love them simply roasted with olive oil, salt and pepper.
Love 'em.
And so today, I thought I'd devote one of our How-To Tuesday videos to showing my favorite three ways to cut Brussels sprouts!  Have you tried each of these before?
How To Cut Brussels Sprouts | 1-Minute Video
How To Cut Brussels Sprouts:
Most of the time I stick with these three basic methods — halved, shredded, and finely shredded (with the help of a food processor).
Win-win-win.
How To Select Fresh Brussels Sprouts:
In general, you want to look for sprouts that:
feel dense and firm and tightly-packed when you squeeze them
are vivid green, and don't have too many browned or yellowing leaves
are in season (peak season is from September to March)
What To Cook With Brussels Sprouts:
Here are some of my favorite recipes using these magical little sprouts!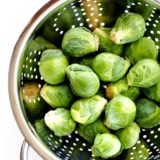 How To Cut Brussels Sprouts
Learn how to cut Brussels sprouts with this quick and easy tutorial!
Ingredients:
Directions:
All images and text ©
If you make this recipe, be sure to snap a photo and hashtag it #gimmesomeoven. I'd love to see what you cook!
This post contains affiliate links.