Instant Pot Crispy Carnitas
This Instant Pot Carnitas recipe is quick and easy to make in the pressure cooker, and perfectly crispy and juicy, and so delicious!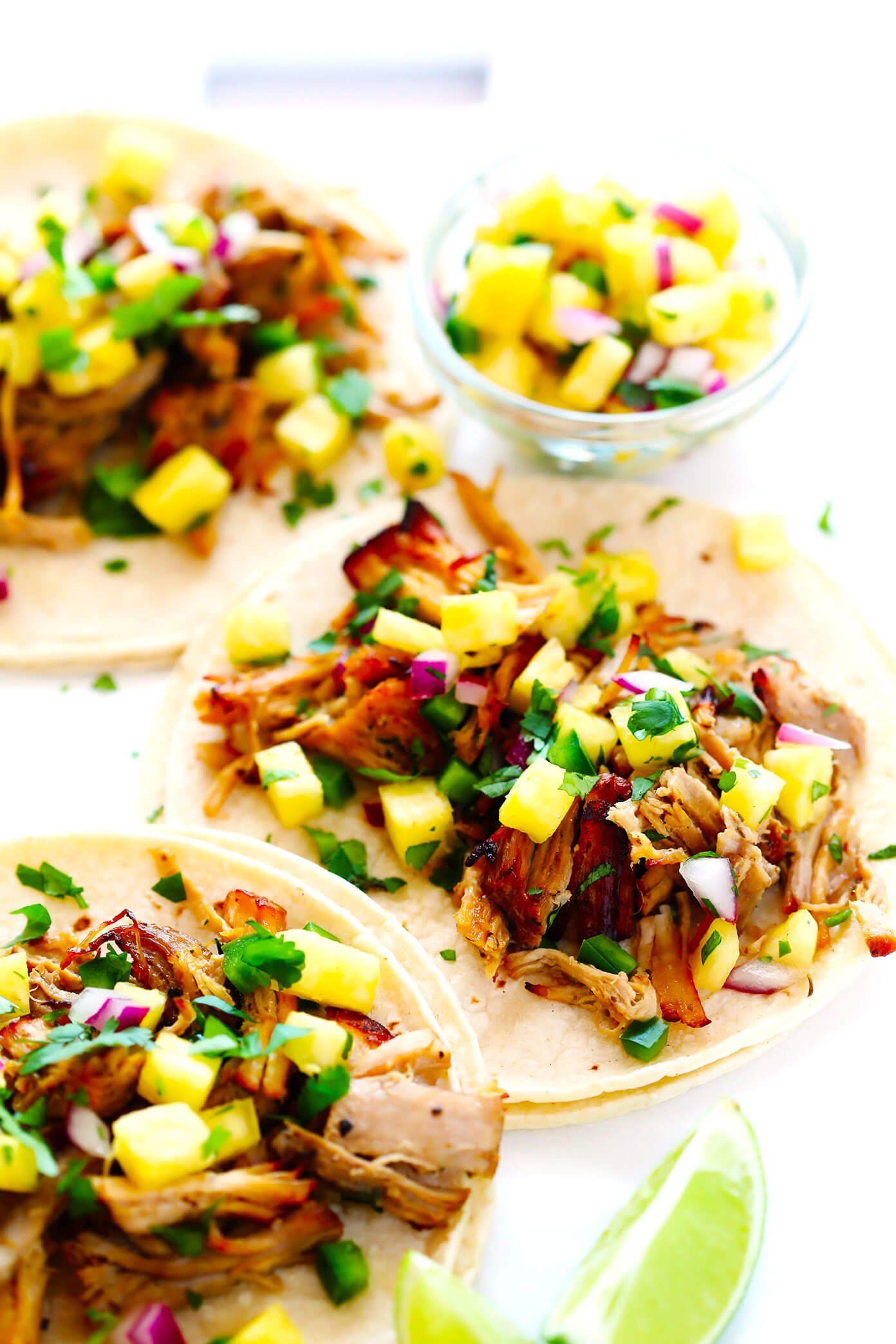 Are you all as in love with the Instant Pot as I am?
I'll be the first to admit that I was a little reluctant last year to dive into the craze when everyone started cooking with them.  Pressure cookers used to scare the crap out of me growing up, and I didn't have room in my apartment for any more kitchen appliances, and frankly, I was already perfectly content with my slow cooker, rice cooker, sauté pans, and steamer, thankyouverymuch.  But after hearing enough friends rave about their Instant Pots and the 5 million brilliant things that they are able to do, I finally bit the bullet and broke my I-don't-buy-things-on-Black-Friday resolution and ordered one for half price that day on Amazon.  (Ok, and then let's be honest, promptly stared at it sitting there in my kitchen for about a month.  Resistant to change much? ?)
But, once I finally swallowed my pride and geared up my courage to set that knob to "sealing" and give it a try, I could not believe how quickly and how perfectly it cooked so many of my favorite recipes!  My favorite slow cooker barbacoa beef, teriyaki chicken, and beef stew all ready to go in less than an hour!  My favorite butternut squash soup, lentil soup, and potato soup all ready to go in less than 40 minutes!  No-soak beans ready in 45 minutes! Perfectly-cooked rice in 15!  Pasta in 8!
All the things!  Less time!  And so far — perfectly cooked, every time!
As someone who nerds out over efficiency in life, I admit that I'm now 100% sold on this thing.  (And recommending it to everyone who asks.)  And my favorite recipe thus far that I've been recommending to my friends?  These incredibly juicy, crispy flavorful, and super-speedy Instant Pot Carnitas.
Instant Pot Carnitas Recipe | 1-Minute Video
This post contains affiliate links.