Italian Guacamole
Oh my guac.
Guys, I have literally made hundreds of batches of guacamole over the years.  Hundreds and hundreds.  I've made single batches for myself.  I've made huge batches for parties.  I even choose to do most of my grocery shopping at the "Mexican" grocery store near me almost entirely because they have always have a bin of huge, ripe avocados waiting for me.  And then once you come home with a bag of avocados each week, you've got to use them up quickly, right??
Most of the time I stick to my favorite (and humbly named) perfect guacamole recipe.  Occasionally I'll experiment with other ingredient combos, like my favorite chili/mango or bacon/smoked blue cheese guacamole recipes.  But frankly, I've never found anything that comes close to the original in my mind…until now.  Yes, I'm talking about Italian guacamole.
Italian guacamole!!!
Seriously, in all of my avocado-mashing, chip-dipping, guac-loving years, I have no idea how I never even considered swapping out fresh cilantro for fresh basil.  But when I found myself with three perfectly ripe avocados a few weeks ago and zero cilantro in sight, my eyes landed instead on the pot of fresh basil sitting on the counter.  So I decided to give it a whirl.  And I am so glad I did.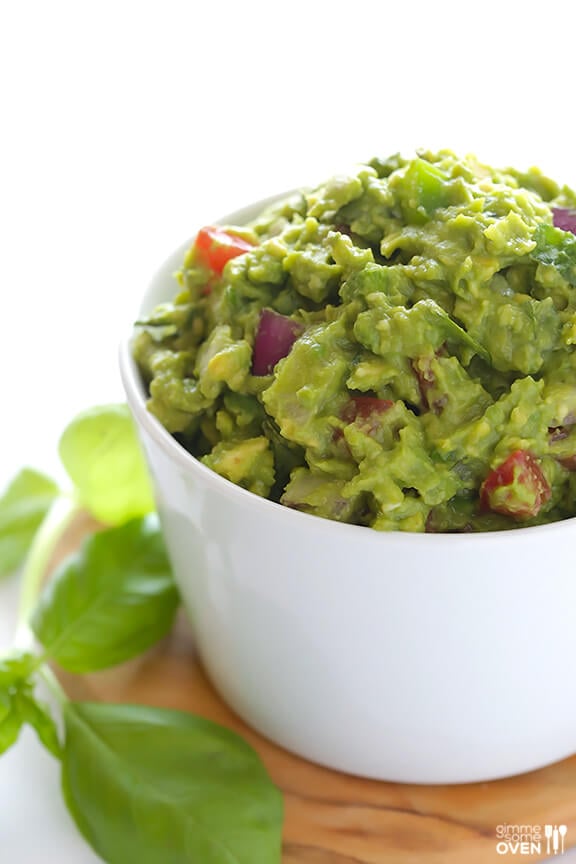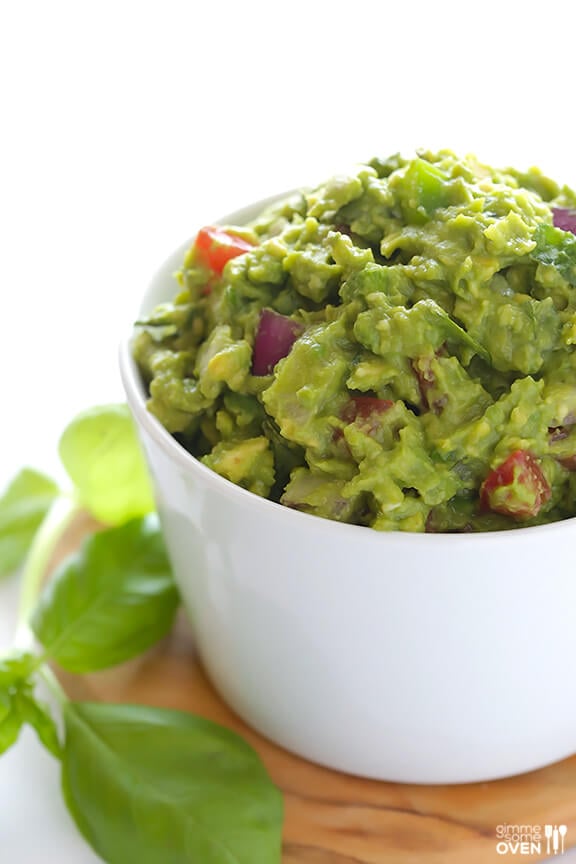 I know, I know, Italian guacamole — or basil guacamole — is nothing new to many people.  I figured that out as soon as I googled it after devouring half of the bowl.  But to this guac lover, it was Kind Of A Big Deal.  (Oh, and crazy delicious.)
So for anyone else who has yet to veer from the classic or Mexi-based guacamole recipes, I had to share my discovery with you today.  Here's how to make it: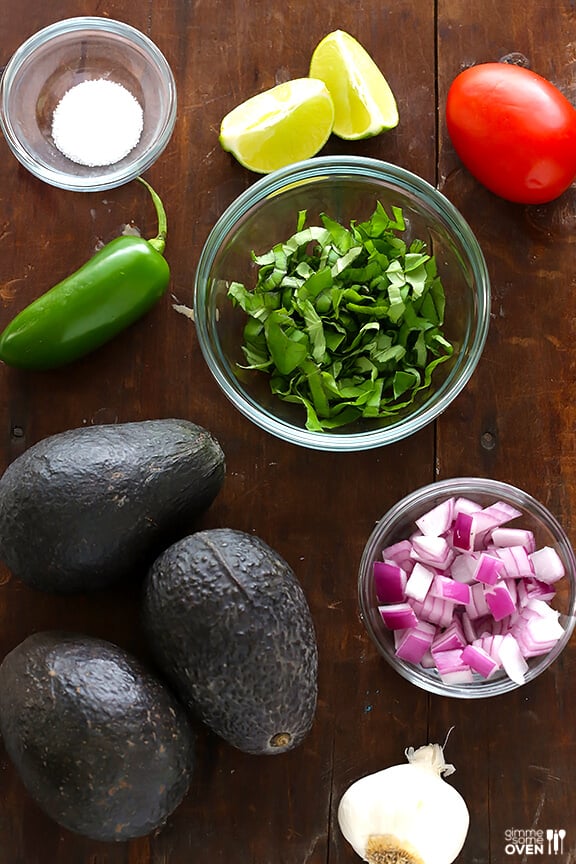 The ingredients are similar to classic guacamole, featuring avocados, red onion, jalapeno, tomato and salt.  But for the Italian twist, I added in fresh basil (in place of cilantro), fresh garlic (because, garlic) and lemons instead of limes (although either will work).  For those looking to go the extra mile, you could also add in sun-dried tomatoes (in place of fresh romas) and sprinkle the guac with some toasted pine nuts and/or Parmesan cheese.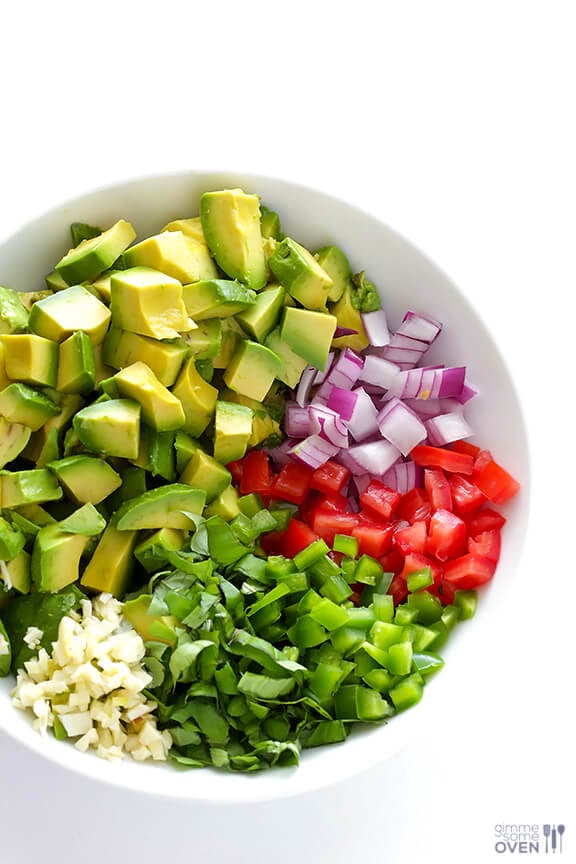 But I only had ingredients handy for classic guacamole with an Italian twist.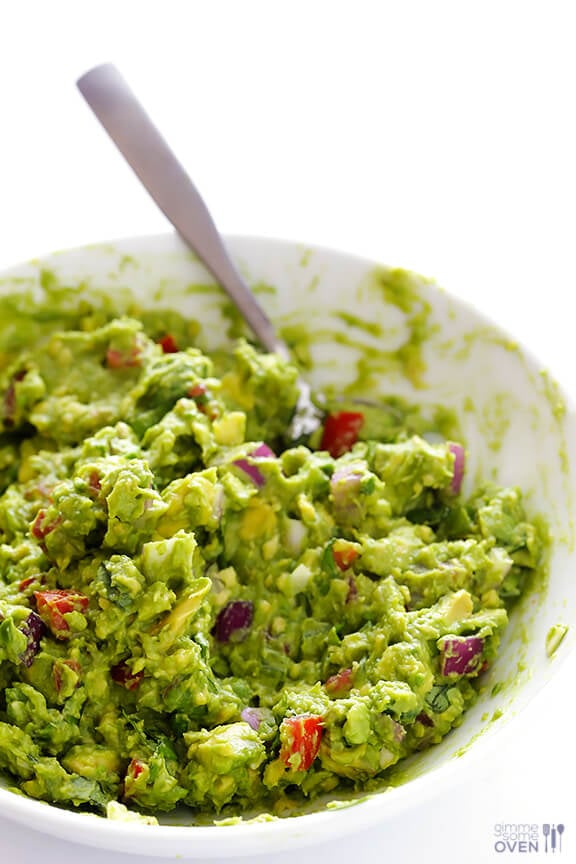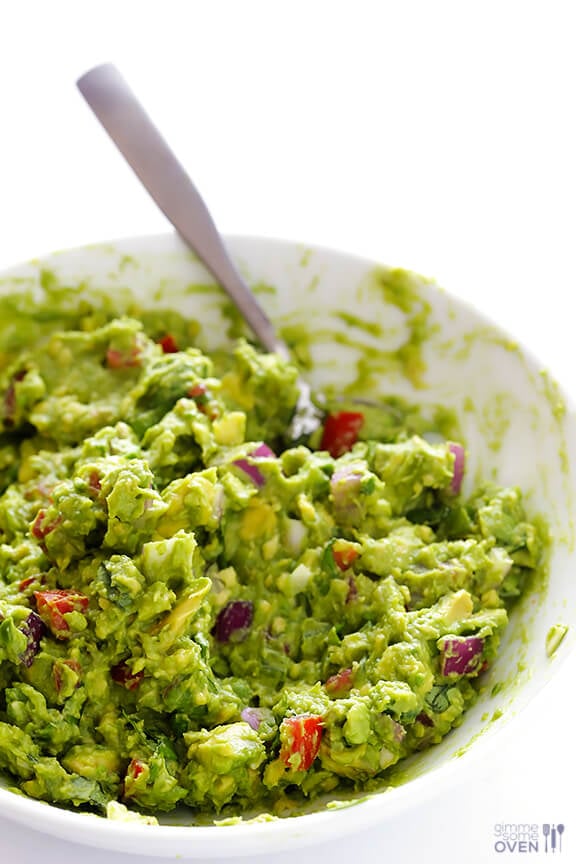 So I mashed them all together…
…took a taste…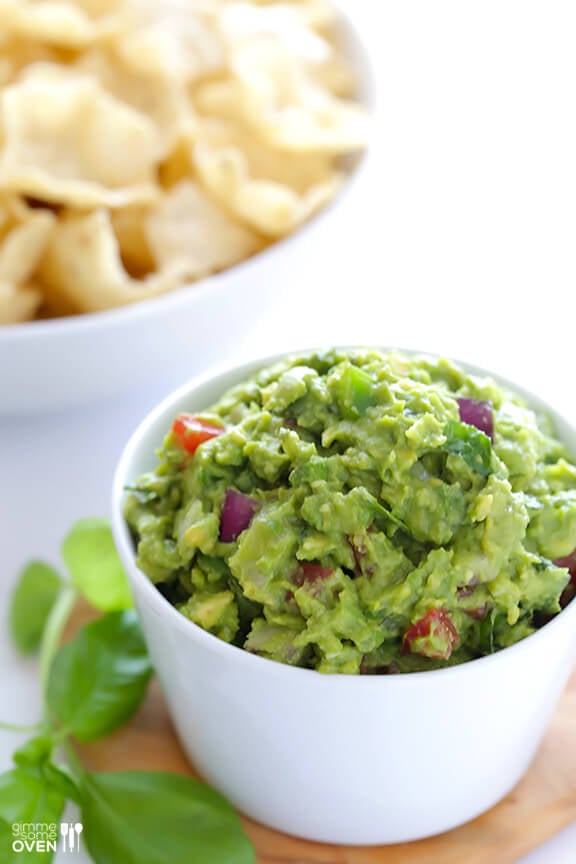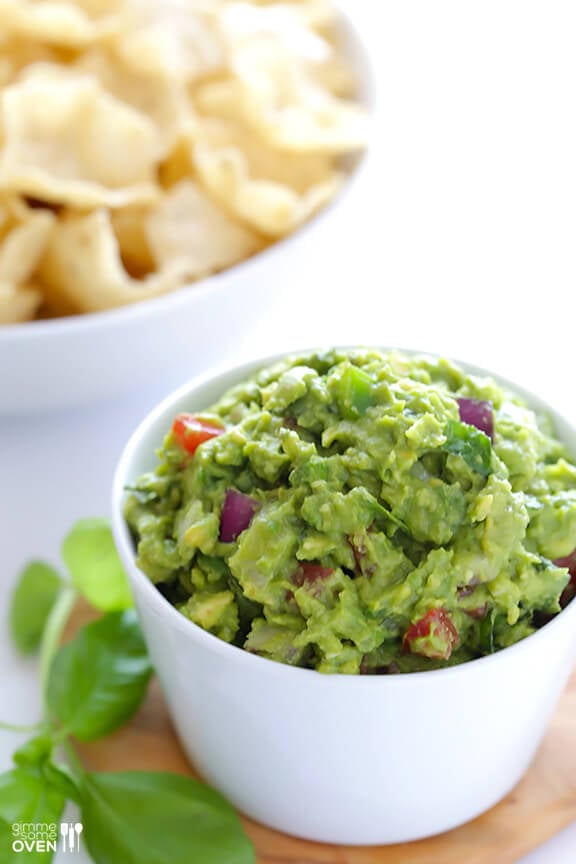 …and then proceeded to "taste test" nearly the entire rest of the bowl.  You know, for research's sake.  ;)
Seriously, though, I am very protective of good avocados and I was verrrry hesitant to donate them to this little "experiment".  But the second I gave it a taste, I decided it was ridiculous that the Mexican flavor profile should take complete claim of this classic dip.  The fresh basil and garlic tasted absolutely perfect alongside the other ingredients!  Neither were overpowering, but they were definitely noticeable and gave a completely different fresh and delicious twist to this beloved dip.
It's perfect for spreading on paninis and such.  It's perfect for adding to some Italian nachos.  But most of all, it's absolutely perfect for dipping.
Trust me on this one.  I have a feeling it's going to completely rock your guac-loving world.  :)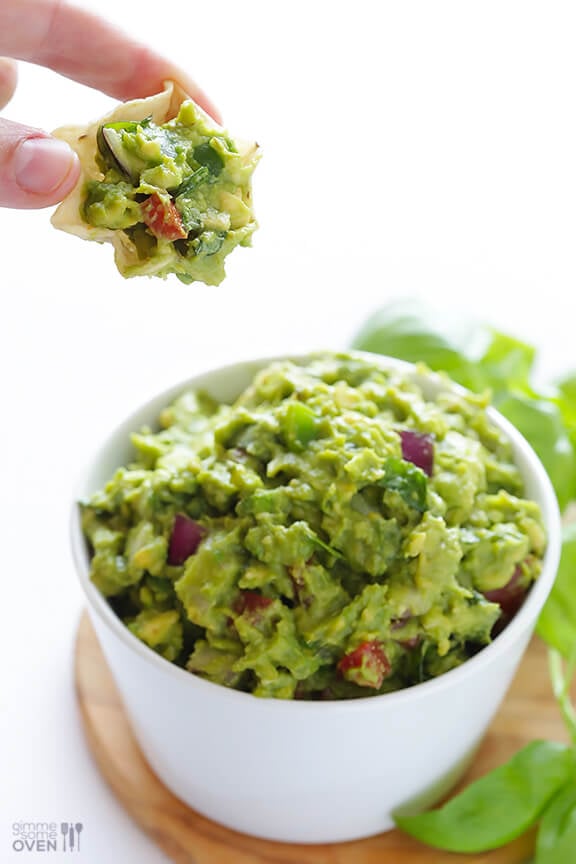 Italian Guacamole
This Italian twist on guacamole is highlighted with lots of fresh basil and garlic.
Ingredients:
3 ripe avocados, peeled and pitted
2 large cloves garlic, peeled and minced
1 jalapeno, stem and seeds removed, finely chopped
1 roma tomato, cored and finely chopped (or 3 tablespoons chopped sun-dried tomatoes)
1/2 cup finely chopped red onion
1 Tbsp. fresh lemon or lime juice
1/4 cup fresh basil leaves, finely chopped
1/2 tsp. coarse sea salt
pinch of coarse black pepper
Directions:
Mash together all ingredients together with a fork until combined. Season with additional salt and pepper if needed.
Serve immediately, or cover the bowl with plastic wrap (so that the plastic is literally touching the entire top layer of the guacamole) and refrigerate.
All images and text ©
If you make this recipe, be sure to snap a photo and hashtag it #gimmesomeoven. I'd love to see what you cook!