La Paradeta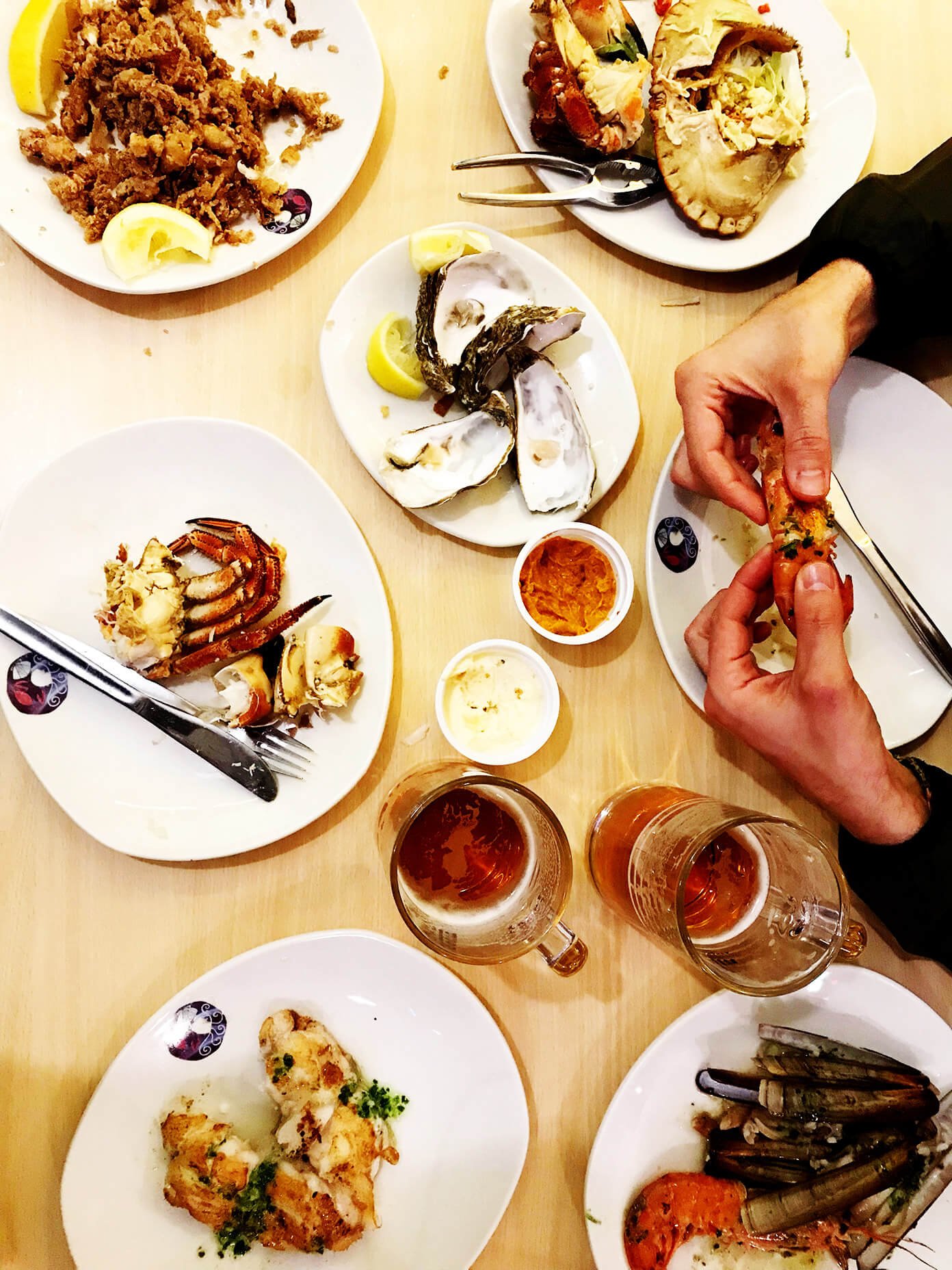 La Paradeta
What It Is: 
A fun cook-to-order seafood restaurant, where you can select your faves from huge buffet of fresh seafood, then choose to have each grilled, fried or steamed.
Where It's Located:
Multiple locations | Google Map
Why We Love It: 
If you love seafood, this is a memorable place to go. The seafood is ultra fresh and delicious, the vibe of the place is no-frills awesome, and — especially if you go with a large group of people — it's an awesome way to sample all sorts of delicious kinds of seafood. You'll have the chance to choose your faves from the huge buffet at the door to the restaurant. Then you'll have the option to choose the amount of each (weighed in kilos, unless it's a whole fish or a pack of shellfish), how you would like each to be cooked (fried, grilled, steamed, etc.), and then they'll give you a buzzer and call you when your order is ready. Some argue that these places are total tourist traps. But locals and tourists love them alike because the seafood is just good.
Menu Recommendations:
We loved everything that we tried there, especially anything grilled with their yummy green sauce.
Other Tips:
Though it's certainly a seafood restaurant, it has a market vibe to it. Just have fun and remember that a pound is 454 grams when it comes time to order :)
There is always a huge line out the door in our neighborhood (El Born) location. So if you don't want to wait in line, try to arrive 15 minutes before they open.
Check out our downloadable travel guide map for other recommendations nearby!
Contact:
Website | Facebook | Instagram | TripAdvisor | Yelp | t: +34 934 50 01 91
For More Barcelona Travel Recommendations…
Check out our Gimme Some Barcelona Travel Guide, which includes a constantly-updated list of our best recommendations on where to stay, what to do, and where to eat in Barcelona. Plus, we've also shared a bunch of our best Barcelona-specific travel tips, so that you can navigate the city like a local.
Also, feel free to download our Gimme Some Barcelona Google Map, which includes all of the recommendations listed in our travel guide.