2012 holiday book giveaway
This post may contain affiliate links. Please read my disclosure policy.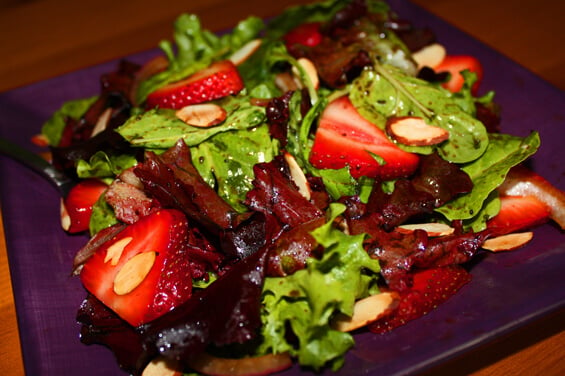 I am excited about today's giveaway for so many reasons.
First of all, I am thrilled to be featuring (and maybe introducing a few of you) to one of my favorite bloggers — Elise Blaha. I have been following Elise's beautiful blog and shop for years. (I was even bookmarking her pages long before Pinterest was around – I know, whoa.)  But even though she lives far away in sunny California, I have always felt like Elise was a bit of a kindred spirit with her love for all things crafty, creative and homemade. She comes up with the absolute coolest ideas for all sorts of homemade projects that are trendy yet accessible. But without a doubt, Elise is probably best known for her contribution to the scrapbooking world — her minibooks!
To be honest, I have always loved the idea of scrapbooking, but I used to have a terrible track record for actually finishing anything. That is, until I was introduced to her minibooks. Based off of 4″x6″ pages (often "made" by hole punching and stacking up your 4×6 photos), these books can be as quick and easy, or as creative and complex if you would like. And Elise has a stunning visual list of every minibook she has created. So if you're someone who likes a little inspiration, this blog will be your new best friend.
But the second reason I am excited about today's post is to offer a fun way to document your December this year – December Daily books. Another blogger I love (also named Ali) began the idea of December Daily years ago, simply choosing a photo (or multiple photos, or a momento from the day, or simply writing a few lines about the day) to document your month. There are tons of resources out there on this now. But I have purchased Elise's cute holiday book kits the past few years as a jumpstart to the project. She does the work of creating the simple layout, so that all you need is to add in some photos or momentos. Super cute, super easy, and a really great way to capture your memories during a great season. You can see her 2009, 2010, 2011 holiday mini books as examples.
So be sure to enter this giveaway to win your own 2012 Holiday Book from Elise below.
How To Enter The 2012 Holiday Book Giveaway:
What Is Included In The Giveaway:
One 2012 Holiday Mixed Paper Book from Elise Joy ($27 value)
The book includes:
a stamped and embossed chipboard cover
a chipboard back cover
29 pages (most measuring 4×6 inches) as shown below
 More of my favorites from Elise:
Be sure to also enter these other Gimme Some giveaways this week:
Gimme Some Film: Hulu Plus Giftcards Giveaway
Gimme Some Life: 2012 Holiday Book Giveaway
Gimme Some Oven: "The Cook" Gift Set Giveaway
Gimme Some Reads: Literary Brass Cuff Giveaway
Gimme Some Style: Jo Totes Giveaway
In Case You Missed It:
To enter the giveaway, follow the instructions in the Rafflcopter widget above just below the pagebreak.
Disclaimer: This giveaway was sponsored by Elise Blaha. I was in no way compensated to host this giveaway, and all opinions are my own as always.