songs for ash wednesday
This post may contain affiliate links. Please read my disclosure policy.
This afternoon, I have been listening to some songs for Ash Wednesday and thought I might share a few of my favorites with you.
Traditionally, Ash Wednesday is the day in the Christian liturgical calendar that is a call to repentance, when we pause to reflect upon the scripture "to dust you are, and to dust you will return", and our need for a savior. Having worked in a church for the last seven years, the Ash Wednesday services came to be one of my favorites. Granted, they are definitely one of the heavier and more sobering services in the church year. But they have always been some of the most meaningful for me, and have been especially meaningful when experienced alongside friends.
I have included some YouTube videos of the songs so that you can preview them. But of course, the musician in me would strongly recommend that you purchase the mp3s if you would like to listen more. Peace and hope to you today.
Now And At The Hour of Our Death – The Brilliance

Come Ye Sinners – Robbie Seay Band
Brokenness Aside – All Sons & Daughters
Come And Listen – David Crowder Band
I Need Thee Every Hour – Chelsea Moon & The Franz Brothers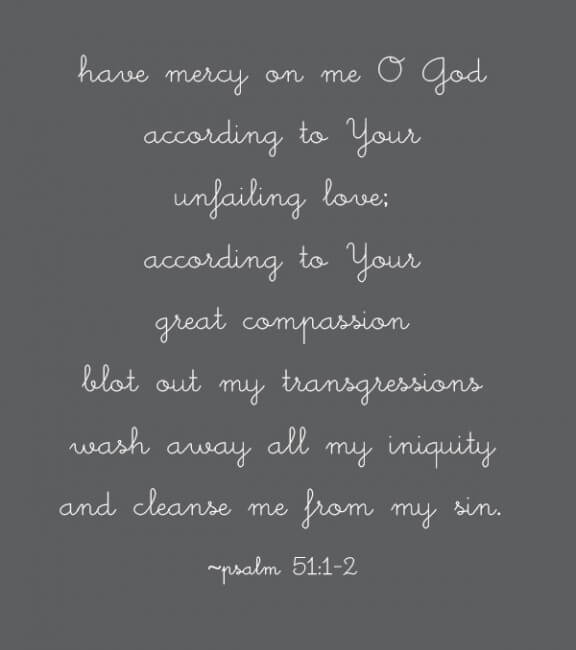 This post contains affiliate links.