Maccaroni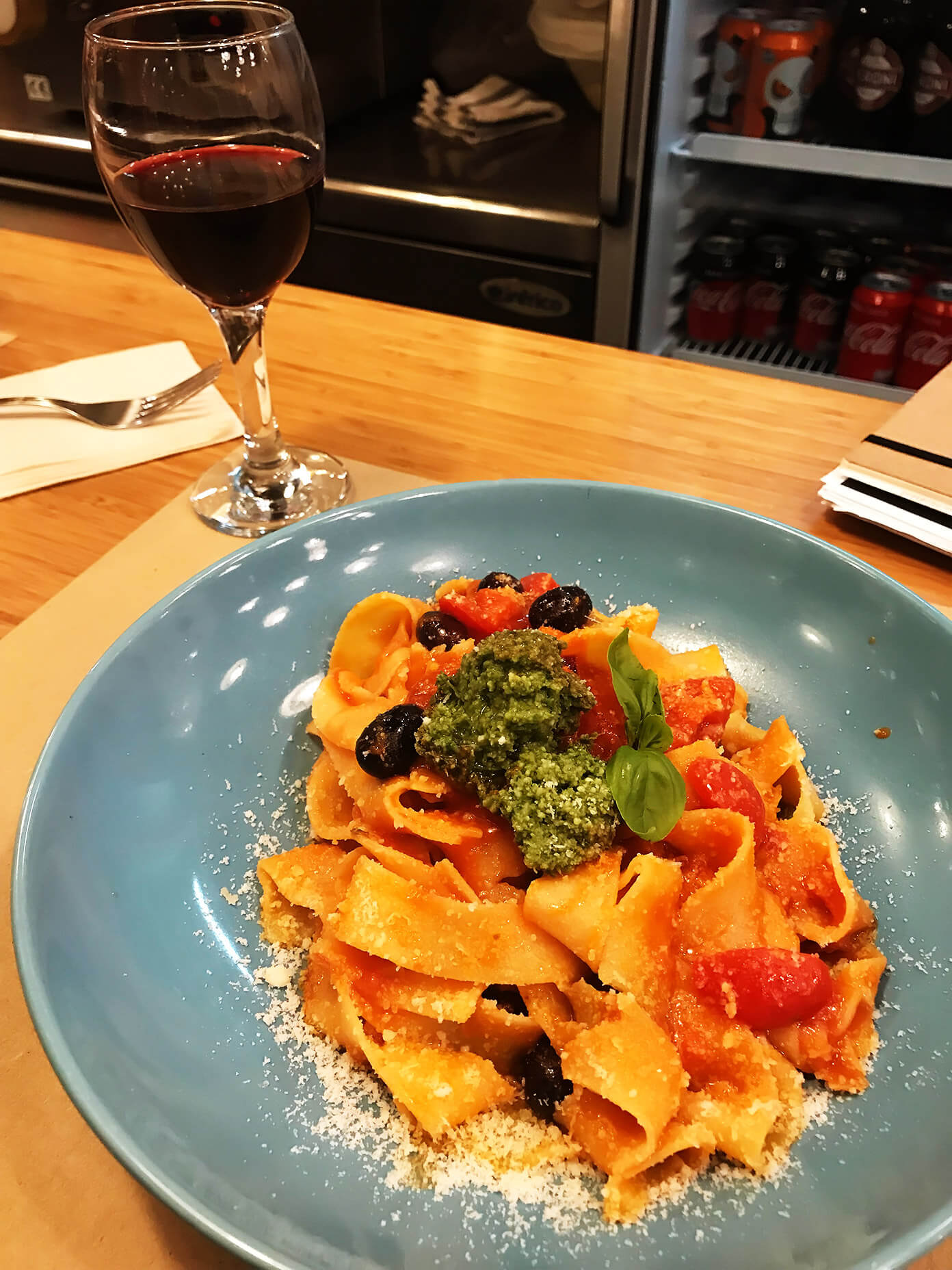 Maccaroni
What It Is: 
Casual Italian pasta restaurant in El Born.
Where It's Located:
El Born | Google Map
Why We Love It: 
Ha, as you can see by the photo (not a great one, sorry!), we often swing by this place for dinner after Spanish class.  And oh man, we love it.  The place itself is just a casual spot where you mix and match your order (choose a pasta + a sauce + toppings).  But every single pasta we've tried there has been amazingly good.  And their house wines are always spot on.  All in all, a great (and affordable) place to stop if you need a break from tapas and love good pasta.
Menu Recommendations:
I'm obsessed with their carbonara (although look out, it's super salty).
Barclay really loves their taggiasca.
Other Tips:
Be sure and ask about their pasta special of the day — we've loved many that we have sampled.
Also, their house wines are always surprisingly good (and usually just €2.50/glass).
Contact:
Website | Facebook | TripAdvisor | Yelp | t: +34 933 19 96 19
For More Barcelona Travel Recommendations…
Check out our Gimme Some Barcelona Travel Guide, which includes a constantly-updated list of our best recommendations on where to stay, what to do, and where to eat in Barcelona.  Plus, we've also shared a bunch of our best Barcelona-specific travel tips, so that you can navigate the city like a local.
Also, feel free to download our Gimme Some Barcelona Google Map, which includes all of the recommendations listed in our travel guide.