Maple Whiskey Sour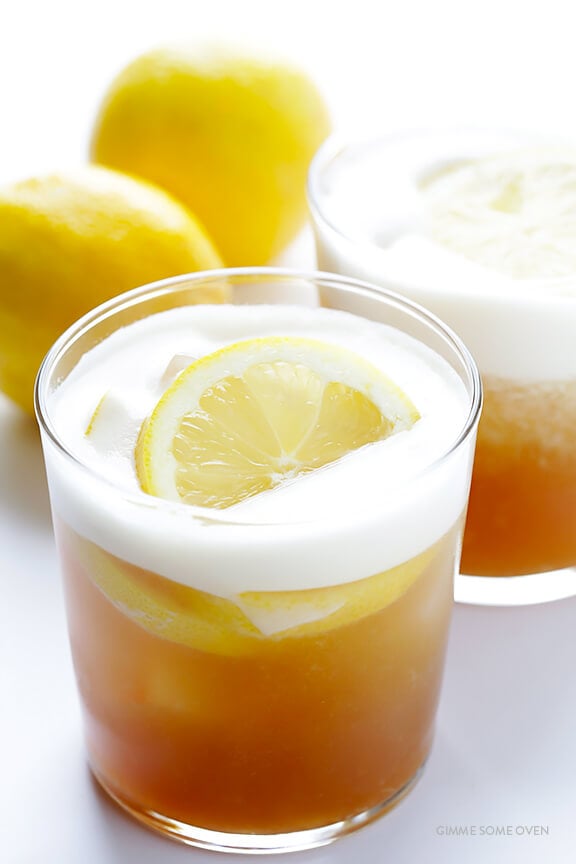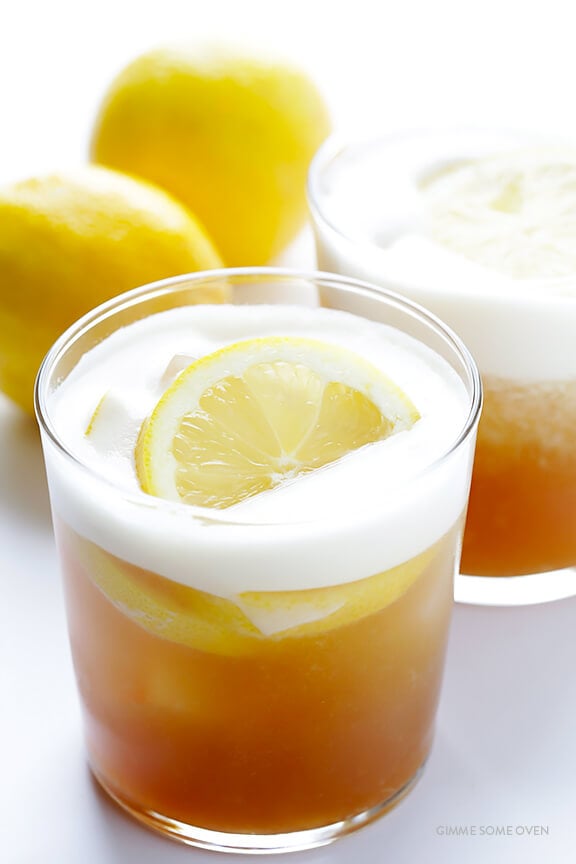 I'm on a mission to become the girl who makes cocktails for her friends when they come over.
Sure, I've experimented a bit with mixology in the past.  But the majority of the time, I've usually resorted to just uncorking a bottle of wine when people come over, or diving into the epic drawer of beers that my neighbors help me keep stocked thanks to our #neighbornights.  I'll always love a good beer or glass of wine.  But as someone who loves a good presentation in life, I've decided there's something wayyyy more fun about mixing up a cocktail from scratch and serving it individually to friends, especially when cute ice cubes and fun garnishes (and hello, whiskey!) are involved.
So in my mission to get all "mix-y", I have decided to try and memorize 10 favorite cocktails — half classics, half original creations — that I can whip up without having to consult the recipe.  So far, it has been a delicious challenge.  And one that my friends are more than happy to support.  :)
My creation of this week?
A maple-sweetened take on a refreshing summer favorite — the whiskey sour!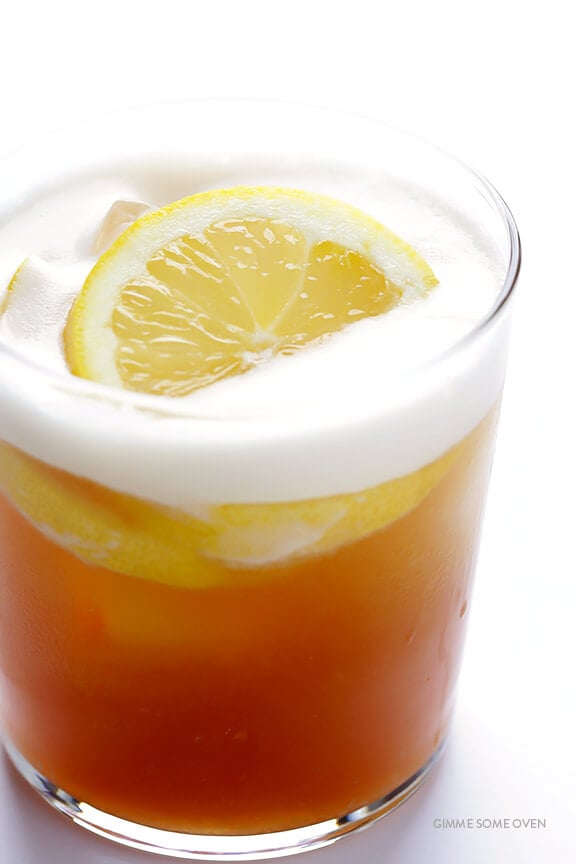 This traditional cocktail has long been one of my favorite ways to enjoy whiskey.  It's sweet, it's tart, it's simple, and I believe that it's all the better when egg whites are involved.  If you're not into eating raw eggs, no biggie, you can totally leave them out.  But I love the extra creaminess they add to the cocktail, and the super-frothy foam on top is extra fun for serving and garnishes.
(*Of course, raw eggs are consumed at your own risk.)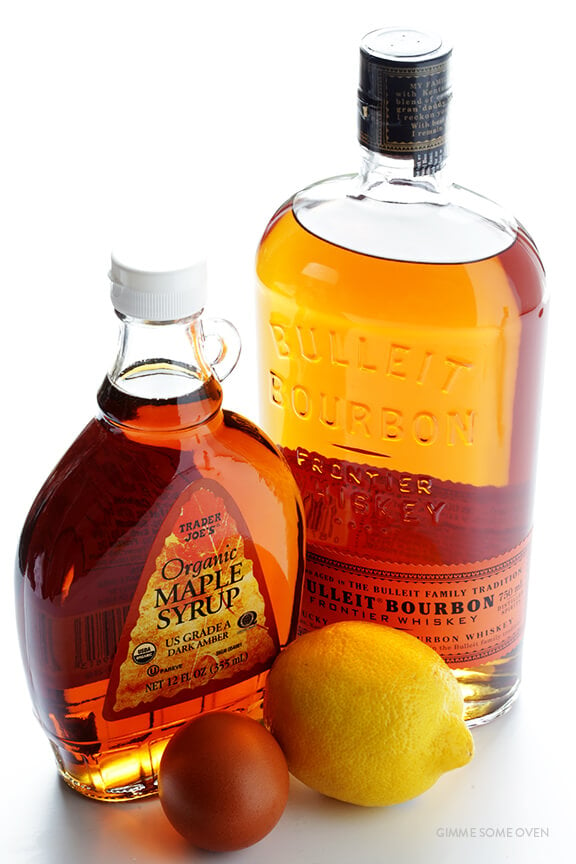 For a slightly different take on the whiskey sour, though, I decided to try making some this week sweetened with maple syrup instead of simple syrup made with refined sugar.  It's not a huge step up health-wise, but I love using natural sweeteners in cocktails whenever possible, and was also extra excited about the idea of pairing maple flavor with lemon.
Turns out, it was a delicious success.

To make the cocktail, add the whiskey and egg whites to a shaker and shake until the eggs are frothy.  (Important note: I recommend just making one of these cocktails at a time.  When I tried mixing a double batch, the eggs overflowed the shaker!)  Then add in the lemon juice (or any citrus juice), maple syrup, and ice, and gently shake once more to combine.  If you'd like to add in a few shakes of bitters, those would also be lovely.
Then strain the mixture over ice, and serve garnished with an extra lemon slice or peel on top.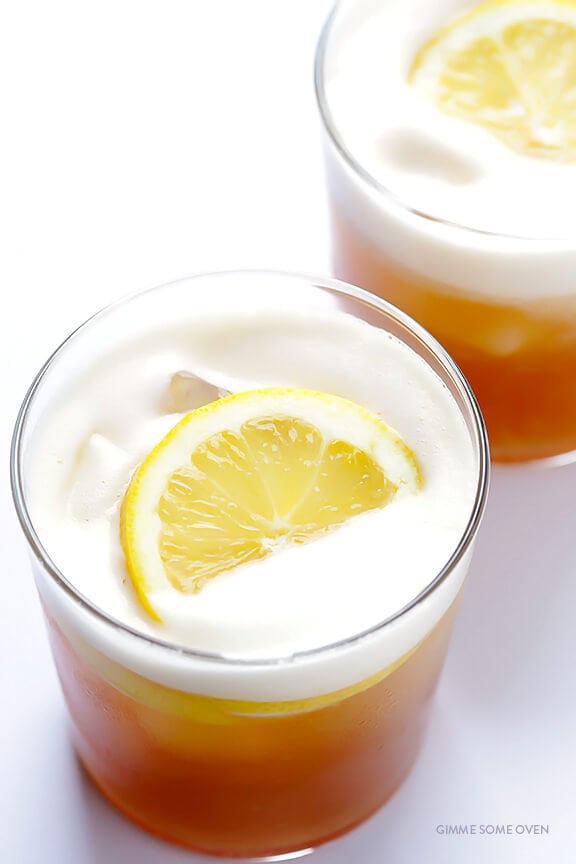 Super quick, super easy, super refreshing, and SUPER good.
Cheers, friends!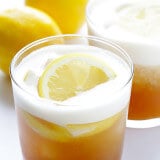 Maple Whiskey Sour
This Maple Whiskey Sour recipe is naturally sweetened with maple syrup, easy to make, and so refreshing!
Ingredients:
2 ounces whiskey
1 egg white* (optional)
1 ounce freshly-squeezed lemon juice (or other citrus juice)
3/4 ounce maple syrup
2-3 shakes Angostura bitters (optional)
ice
Directions:
If using the egg white, add whiskey and egg white to a cocktail shaker and vigorously shake for 15-20 seconds until the egg white is very frothy.  (If not using the egg white, you can skip this step.)
Add the lemon juice, maple syrup, bitters (if using) and a handful of ice to the shaker, and shake for a few seconds to combine and chill the drink.  Strain and serve immediately in a glass over ice.
*Consume raw egg whites at your own risk.
All images and text ©
If you make this recipe, be sure to snap a photo and hashtag it #gimmesomeoven. I'd love to see what you cook!