my top 12 of '12
This post may contain affiliate links. Please read my disclosure policy.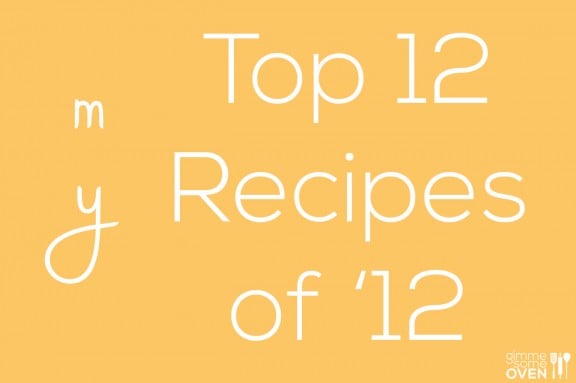 Happy New Year's Eve, everyone!
I can hardly believe that another year has come and gone, but an eventful year it has been! In my personal life, I left my full-time job of 7+ years to pursue blogging mostly full-time, I sold my house and moved across town to a loft in downtown KC, and then I decided to end the year with a 3.5 week tour around Europe. Craziness! If you would have asked me a year ago where I would be at the end of 2012, I never would have guessed any of this in my wildest dreams. But it has been an amazing year, and each day I am profoundly grateful.
But equally exciting have been some of the amazing developments that have transpired on the blog this year. Thanks to your amazing support, we were able to open 4 new sections of the blog this year:
Gimme Some Film (movies, directors, actors, etc.)
Gimme Some Life (my personal thoughts and travels)
Gimme Some Reads (books, quotes, authors, etc.)
Gimme Some Style (DIY, fashion, home decor, etc.).
After solely focusing on food for years, it has been such a joy and fun adventure to start sharing some of these other favorite topics on the site, and to bring on three amazing friends as new writers too.
I am so aware, though, that so many of these joys of the past year are in large part due to your continued support and encouragement with the site. I still think it is the craziest, coolest blessing that people from all around the world would take the time to tune in and check out these recipes and posts day after day, and I often find myself just stepping back overwhelmed with thanks.
So thank you, thank you for being the wonderful readers that you are! I seriously wish I could meet each of you and give you a big hug and say thank you in person. But for now, I offer you a little tradition I have each New Year's Eve — the Top 12 or '12! Here are my favorite 12 recipes, and I will follow with your favorites (based on traffic). Hope you enjoy!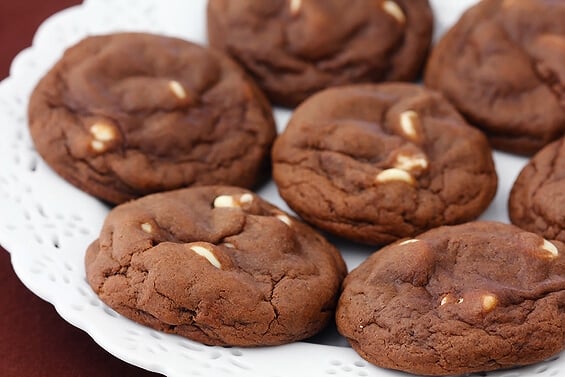 12. Bailey's Chocolate Cookies ~ I made these during my Bailey's recipe week on the blog last St. Patty's Day last year, and all of my friends and I LOVED them. A great way to use up leftover Bailey's…or a reason to buy more. :)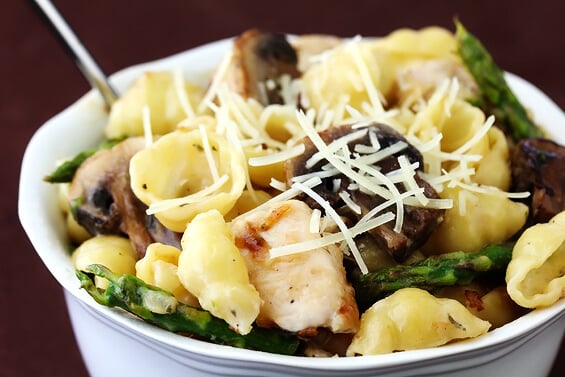 11. Pasta with Goat Cheese, Chicken, Asparagus & Mushrooms ~ Love, love, love using goat cheese as a sauce for pasta.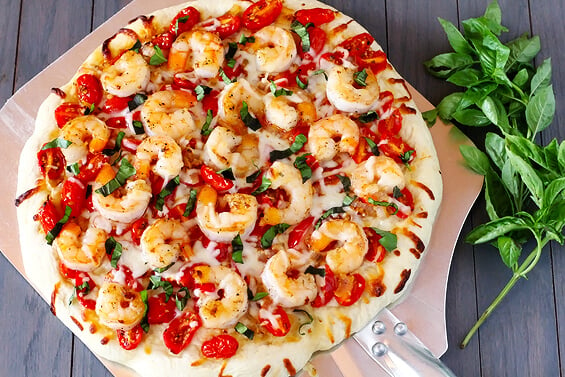 10. Shrimp Fra Diavolo Pizza ~ Probably my favorite pizza of the year. So flavorful and good!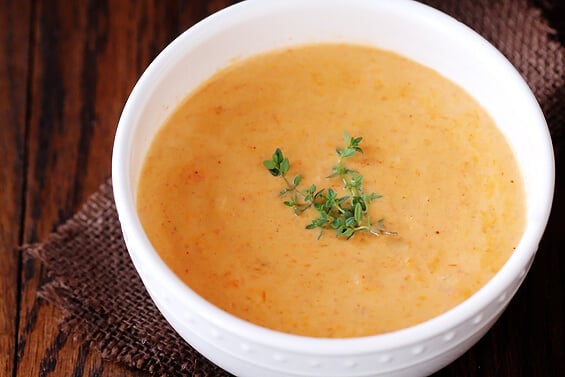 9. Lobster Bisque ~ Success making one of my favorite decadent restaurant soups at home.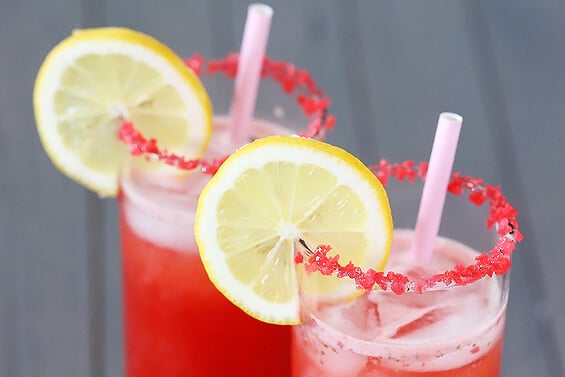 8. Sparkling Strawberry Lemonade ~ The Pop Rocks lining the top of the glasses are fun, but this simple spritzer is even better!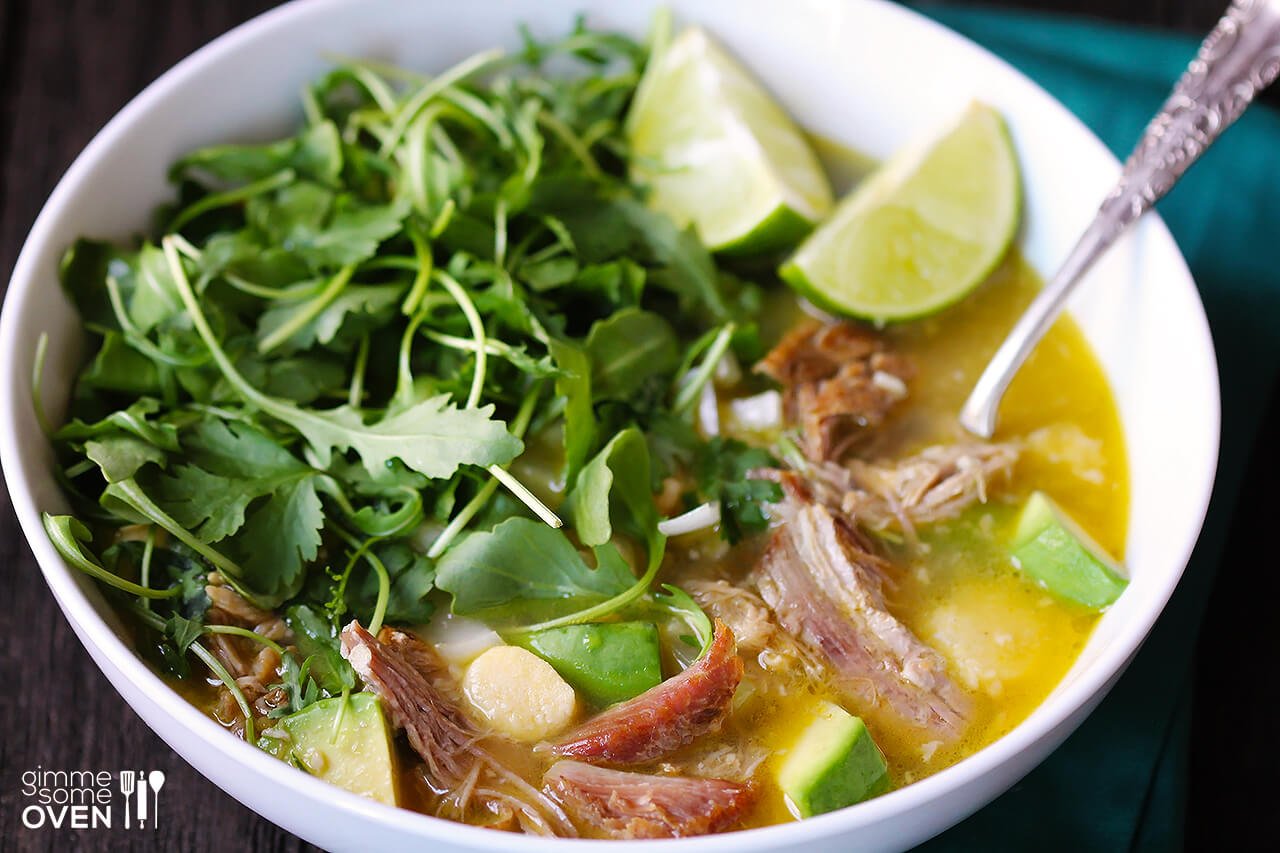 7. Carnitas Caldo ~ My interpretation of a stunning new soup I tried this year at XOCO in Chicago. So good.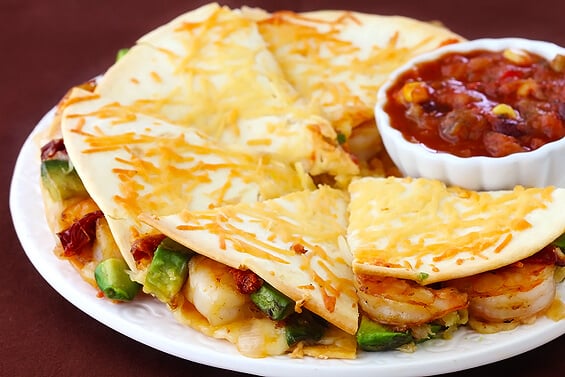 6. Parmesan-Crusted Shrimp Quesadillas ~ The name sounds questionable, but trust me — the Parmesan (and shrimp, and avocado, and sun-dried tomatoes) MAKES these.
5. Hummus Mashed Potatoes ~ I had fun experimenting with new uses for hummus in '12. These potatoes were one of my definite favs.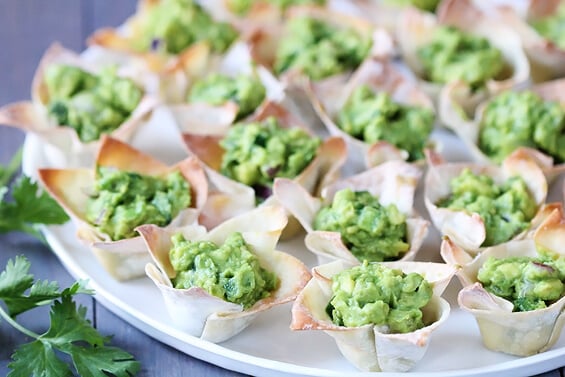 4. Guacamole Cups ~ If you're ever looking for a bite-sized appetizer for friends that will disappear in a snap, you must try these. The crunch of the baked wonton wrappers is the perfect pairing for fresh guacamole.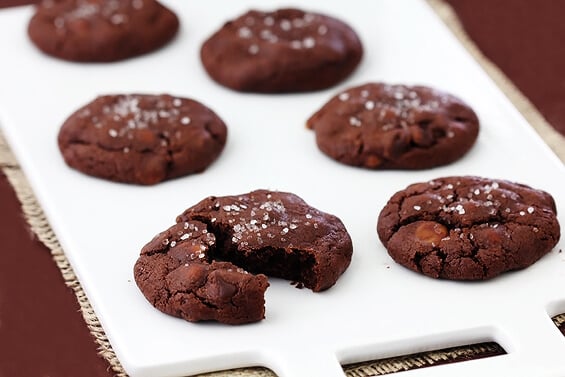 3. Salted Caramel Chocolate Cookies ~ I know, I know – who is this girl posting two chocolate cookie recipes as favorites? Well these chocolate cookies with caramel bits and sea salt on top are definitely some of my new favorites. Best fresh out of the oven, these chewy, sweet and salty treats are a total winner.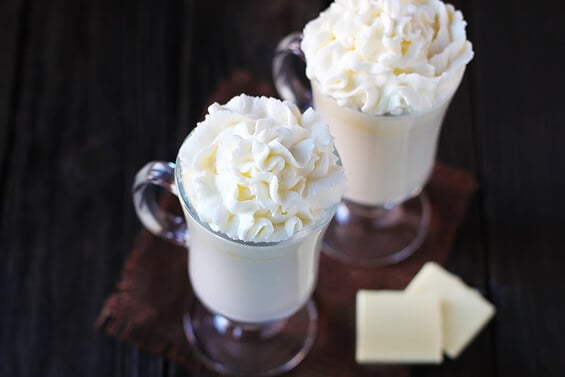 2. Homemade White Hot Chocolate ~ SO easy to make at home!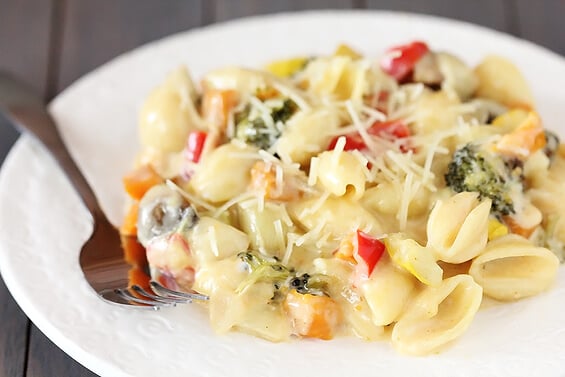 1. Roasted Vegetable Macaroni & Cheese ~ I think this one comes in as my favorite of 2013. Buy some really good aged white cheddar to make this one, throw in tons of veggies, and you will be amazed.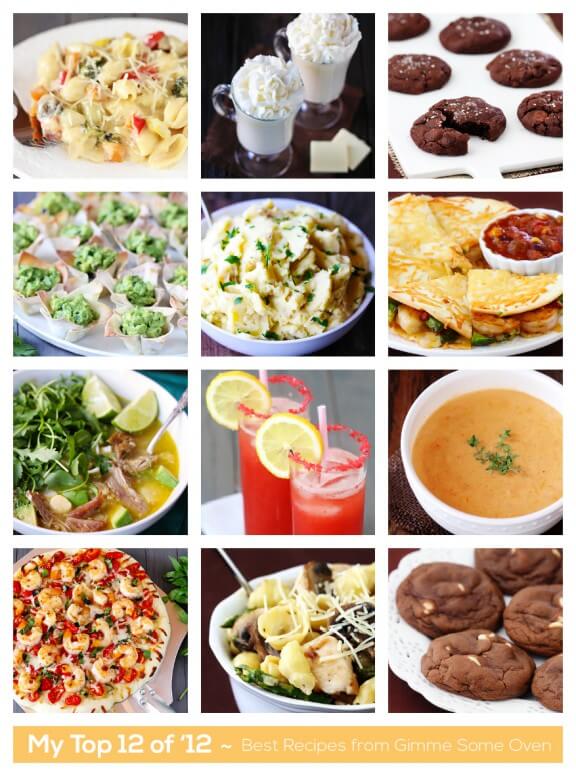 Cheers to more great recipes to come in 2013!