Peppered Bacon Bloody Mary
This post may contain affiliate links. Please read my disclosure policy.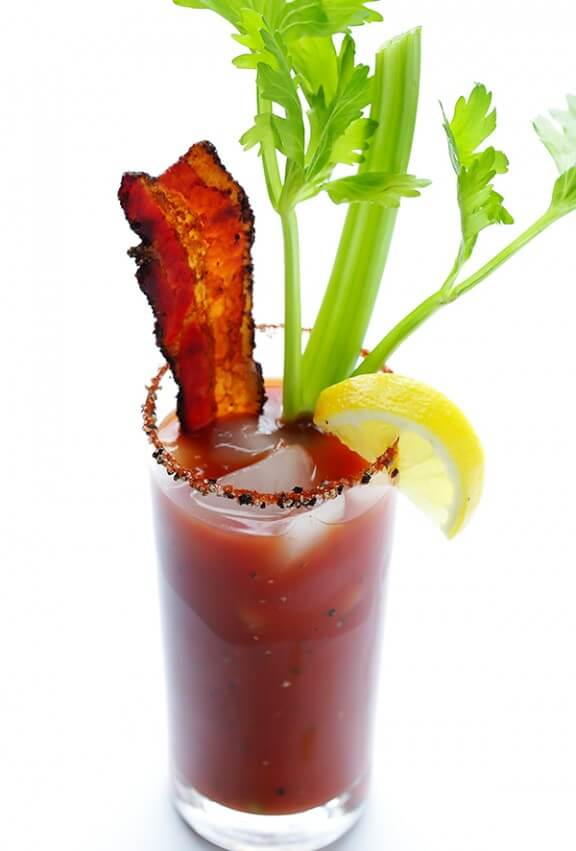 You say tomato, I say…
…cheers.
Yes, after nearly 5 years of blogging, it is about darn time I post a Bloody Mary recipe on this blog. Especially when tomato season is kicking into high gear. And temperatures are soaring. And cool, refreshing, and arguably somewhat good for you (right?) drinks are in high demand.
But we're all in luck! Because this Peppered Bacon Bloody Mary cocktail is the fourth and final recipe that I am sharing this month in a partnership with Better Homes and Gardens. They asked me to create a Month of Drinks to share on their Delish Dish blog. And after sharing recipes for a Green Pina Colada Smoothie, Strawberry Sangria, and a Ginger Tom Collins, we thought the only appropriate grand finale for summer would be a classic Bloody Mary kicked up with the addition of some peppered bacon.
And grand it is.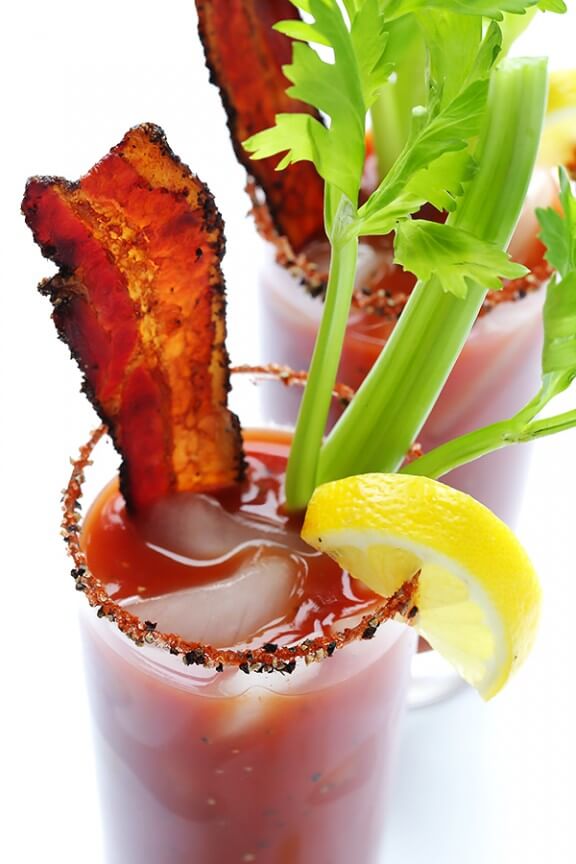 There are, of course, about 5 zillion ways you can customize a bloody mary. (For inspiration on that, you should totally check out my friend Heidi's post on creating a Bloody Mary Bar.)
But I'm not a big olive person. Nor do I really get excited about all things pickled. If someone says bacon, though, you'd better believe that my ears perk up just as quickly as my pup's.
I love bacon.
Especially when it's peppered.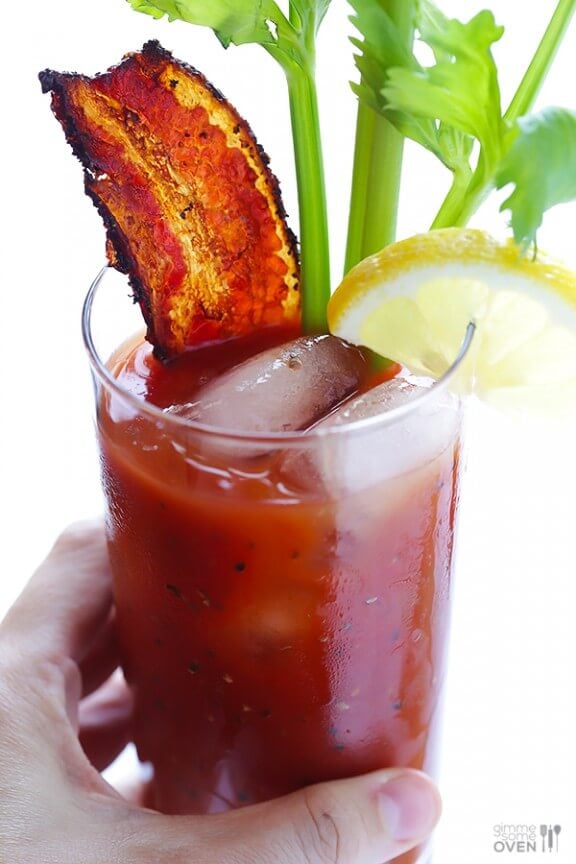 So for a very simple twist on Better Homes and Gardens' classic Bloody Mary recipe, I just added in some smoky peppered bacon, along with some smoked paprika and a little extra black pepper (which I also used to rim the glass). It's super easy to make, and if you ask me, it provides just the extra hint of smokiness I love in a Bloody Mary.
And it's even good for you since you're drinking all of those veggies, right? ;)
So click on over to the Delish Dish blog to see my recipe for this Peppered Bacon Bloody Mary.
Cheers, friends!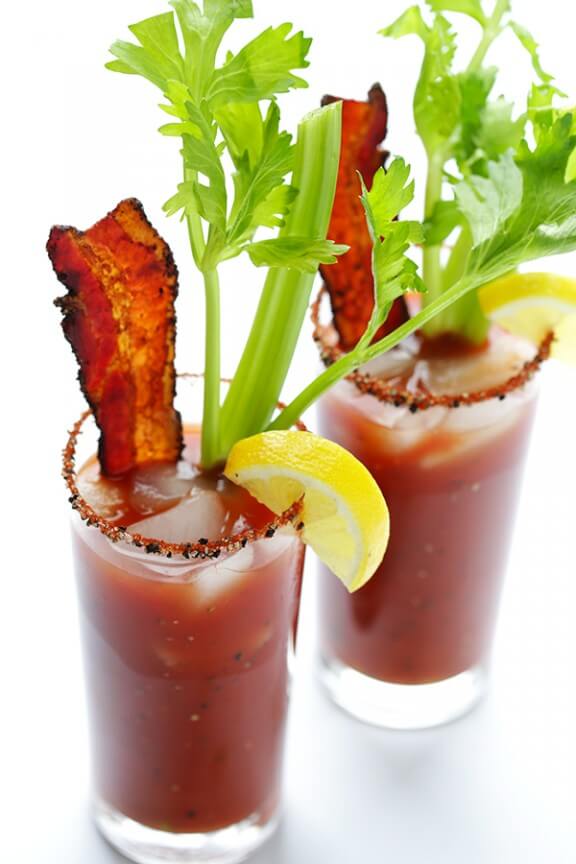 Disclaimer: This is a sponsored post in partnership with Better Homes and Gardens. They invited me to be a guest blogger on their site for the month of June. But all of my opinions are 100% my own as always. Thanks for your support with the series this month!