George Eliot
This post may contain affiliate links. Please read my disclosure policy.
Today in 1819, Mary Anne Evans was born in Warwickshire, England. One of the lead writers of the Victorian era, she wrote under the pen name George Eliot to ensure her work was taken seriously. But after the immediate success of her first full-length novel, Adam Bede, and the ensuing speculation as to who this new author was, Evans revealed herself to the public's amazement. Even so, she continued to publish under the name George Eliot throughout her career — and is still more commonly known by that name today.
She is most famous for writing:
I read Silas Marner in college, and remember being surprised by its astute insight into the human condition. I recall it starting slow, but there was just enough to the writing that kept me going. In flipping through the book, I came across this passage, which I underlined back then:
In the old days there were angels who came and took men by the hand and led them away from the city of destruction. We see no white-winged angels now. But yet men are led away from threatening destruction; a hand is put into theirs, which leads them forth gently toward a calm and bright land, so that they look no more backward; and the hand may be a little child's.
I'd like to read more of her works, particularly Middlemarch, which many authors and critics seem to particularly admire.
A few George Eliot quotes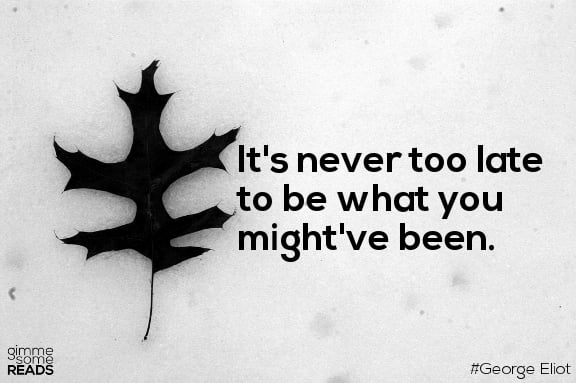 It seems to me we can never give up longing and wishing while we are thoroughly alive. There are certain things we feel to be beautiful and good, and we must hunger after them.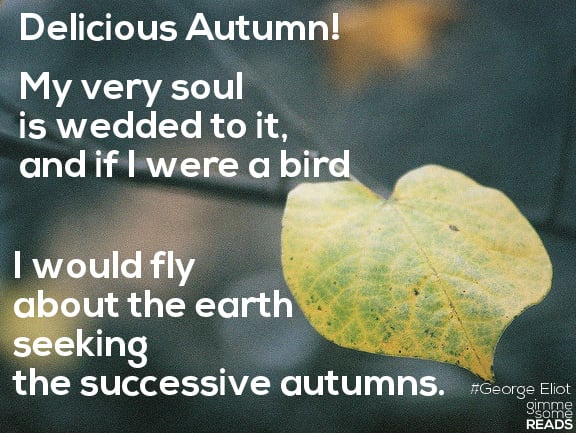 What do we live for, if not to make life less difficult for each other?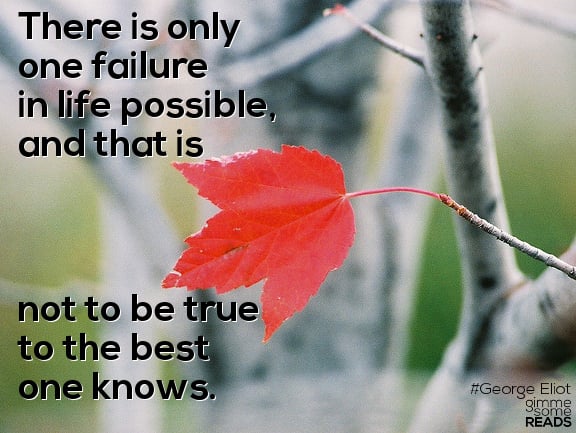 Failure after long perseverance is much grander than never to have a striving good enough to be called a failure.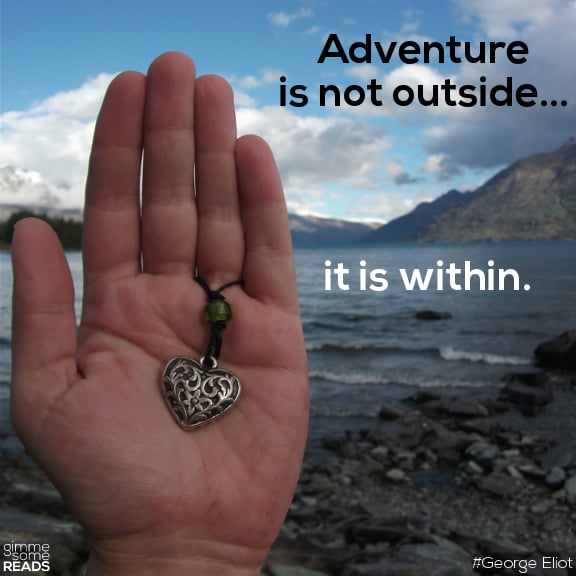 If we had a keen vision of all that is ordinary in human life, it would be like hearing the grass grow or the squirrel's heart beat, and we should die of that roar which is the other side of silence.
Do you have a favourite George Eliot book or quote?
This post contains affiliate links.