Quotes from The Hobbit
This post may contain affiliate links. Please read my disclosure policy.
Tolkien creates clever, witty and profound dialogue, which Jackson pulls from for his film adaptations, but there are narrative lines that can't quite be captured or translated in a film — like this one "when there was less noise and more green". More green? Seriously? So good.
Part of Tolkien's mastery is in making the simplest string of words tell the most profound thoughts. Whether it's Bilbo muttering practical encouragement to himself or Thorin having a bit of a lightbulb moment, Tolkien shows that you don't have to use fancy words to get deep concepts across.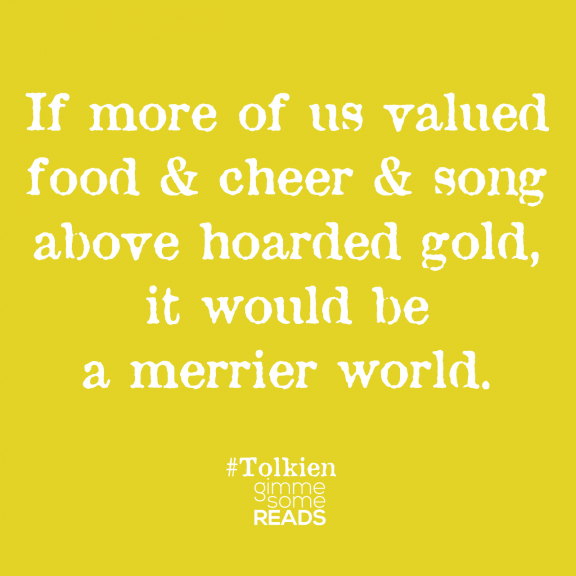 These are just a few of my favourite quotes from The Hobbit.
 any favourite Hobbit quotes?
Enter the Gimme Some giveaways this week!
This post contains affiliate links.