Six Tips For Eating Tapas In Barcelona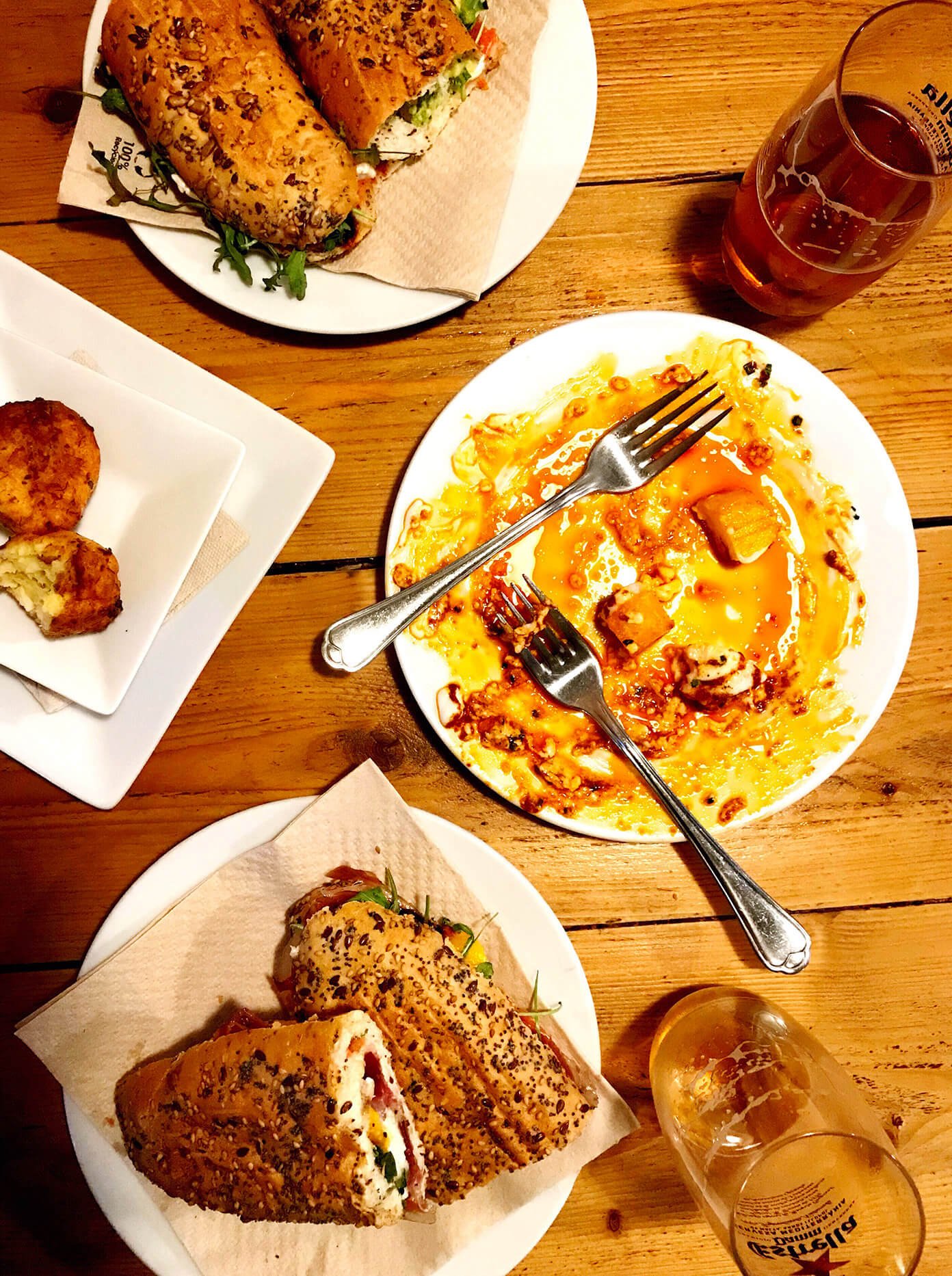 Six Tips To Eating Tapas in Barcelona
One can scarcely imagine Spain without including tapas, their famous and delightfully shareable way to eat. The thing is, tapas really wasn't part of the culture in Barcelona (or the rest of Catalonia) until recently. Since then, they've caught up nicely and there are abundant options. Since your time here is short, we wanted to share a few things we've learned about this unreasonably delicious tradition to help you avoid some of the mistakes we made when we got here!
Sharing is caring. If there's one central point to tapas, it's that it is a social way to eat. You order a few different plates, and share them all around. Invariably, these little flavor bombs become a centerpiece of good conversation, and a way to try a bunch of things at once. You'll be surprised at how easily this becomes second nature.
You can always add. It's very useful to just order a couple of tapas to begin. Each one is made to order, and comes out as soon as it's ready, so dive in and begin sharing. If you order too many at once, chances are you won't have much room for anything else on your table, nor be able to sample all of them at their peak deliciousness. If you're loving the place and the food, you can always order more.
Try something new. Don't forget, you've got everybody at your table to help you get through these plates, so ask your server for recommendations, and take a few chances on some new flavors. After all, you've come here to experience new things, so why not start with what's on your plate?
Don't know what you want? Start with a classic. Making a couple quick decisions is helpful for you and the server, especially if you've picked a busy bar. Ordering one tapa and a round of drinks will give you plenty of time to peruse the menu for other delights as the night goes on. Some of our favorite classics are: tortilla (a must, this omelet is the national dish), patatas bravas (hearty, delicious, cheap, classic), pimientos de padrón (padrón peppers), pan con tomate (bread with tomato, olive oil & salt), and croquetas (croquettes – fried balls of dough filled with meat, seafood, cheese, etc).
If you can't find your server, just go to the bar. Depending on the place and time of day, there might not be a server. If you're ready to order and there's nobody walking the floor to help you, head straight for the bar. They'll make sure your order gets to the kitchen.
For the full experience, go late. You'll quickly learn that good places visited by locals don't really pick up until around 9:00pm. If you're looking for a more authentic (read: busier, noisier) experience, make a reservation (call or drop in) and enjoy the insatiable energy of a tapas bar at full capacity. For those who like a more tranquil experience, go for the earlier dinner hour.
For More Barcelona Travel Recommendations…
Check out our Gimme Some Barcelona Travel Guide, which includes a constantly-updated list of our best recommendations on where to stay, what to do, and where to eat in Barcelona. Plus, we've also shared a bunch of our best Barcelona-specific travel tips, so that you can navigate the city like a local.
Also, feel free to download our Gimme Some Barcelona Google Map, which includes all of the recommendations listed in our travel guide.