Sseko Designs GIVEAWAY!
This post may contain affiliate links. Please read my disclosure policy.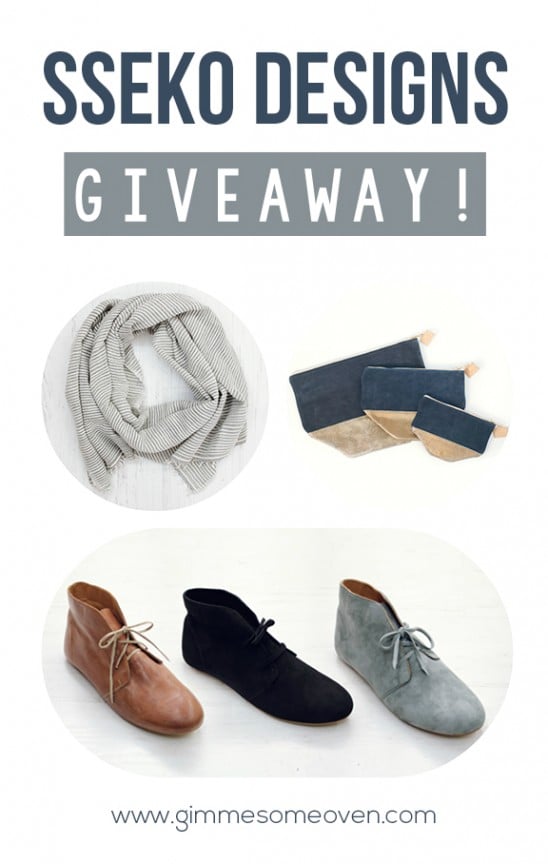 You see that gorgeous scarf, cute clutch set, and sweet booties up there?
Those weren't just made by anyone.
As I talked about in yesterday's post, they were made by an amazing collective of women in Uganda who are behind one of my favorite organizations — Sseko Designs. Theirs is one of the coolest stories I know in fashion. And today, one of you lucky readers will win this gift set with pieces selected from their (new!) fall collection valued at $250. Even cooler?? You can rock these pieces knowing that they were handmade by individual women who are taking brave, bold steps to break the cycle of poverty and make their communities a brighter place.
So click below to enter for a chance to win, and learn more about the amazing story of Sseko and how you can be a part of it. This is something I'm super passionate about, so join me!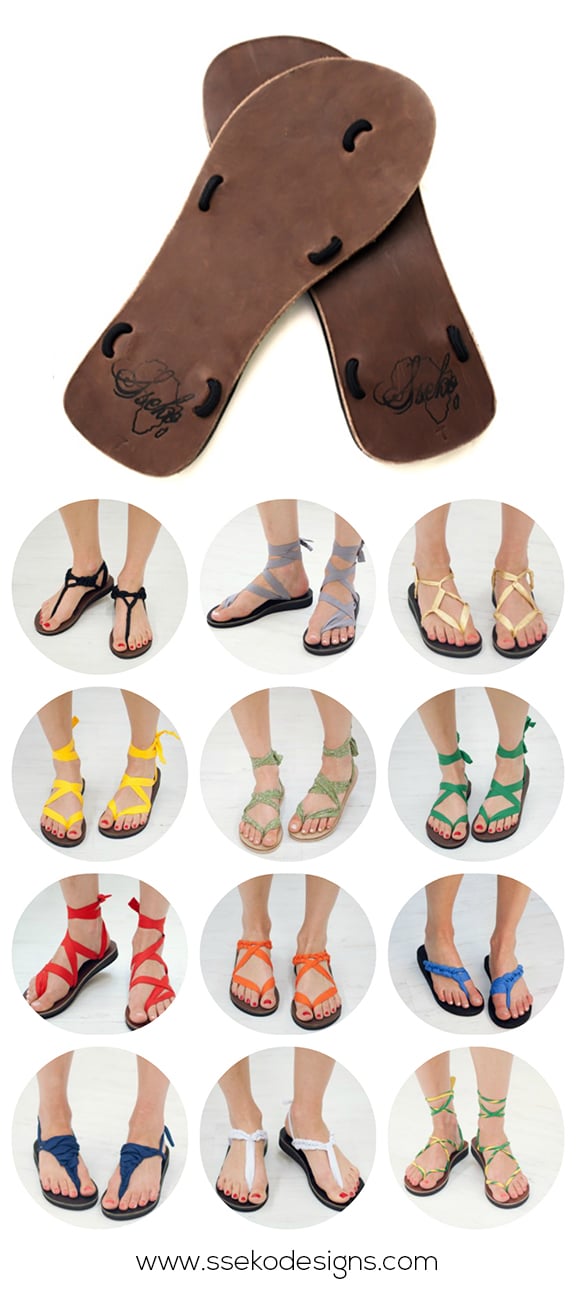 I first learned about Sseko Designs years ago when I bought a pair of their oh-so-popular Ribbon Sandals. My friends and I are big fans of these sandals because they basically never go out of style, you can customize them with 50+ different colors of ribbons, you can watch videos on how to tie them different ways, and most importantly, you can wear them knowing there's a pretty incredible story behind them.
By contrast to some shoe and clothing companies that operate on a 1-for-1 model where they ship in goods from other countries to give to those in need, Sseko is a story that originated in Uganda and is committed to making their products and providing educational and economic (and sustainable) opportunities for the women of Uganda. And the ripple effects of what is happening in their lives are changing themselves, their families, their community, and the world in some seriously cool ways.
Here, take 2 minutes (really — I know you have 2 minutes) and watch their story:
And if you really want your heart to beat faster, take another 2 minutes and let these statistics sink in about the reality of educational opportunities for women there. (Preview: Two percent of the women in Uganda have the opportunity to go to college. Two.)
Does it start to make sense why a company like this is so important?
It's not just fashion. It's fashion with a very real, very sustainable, very life-changing purpose.
Although I must say, their fashion is pretty dang cute. So I am thrilled today that Sseko has offered to do a giveaway of some of my favorite products from their new fall collection. Here are the 3 items: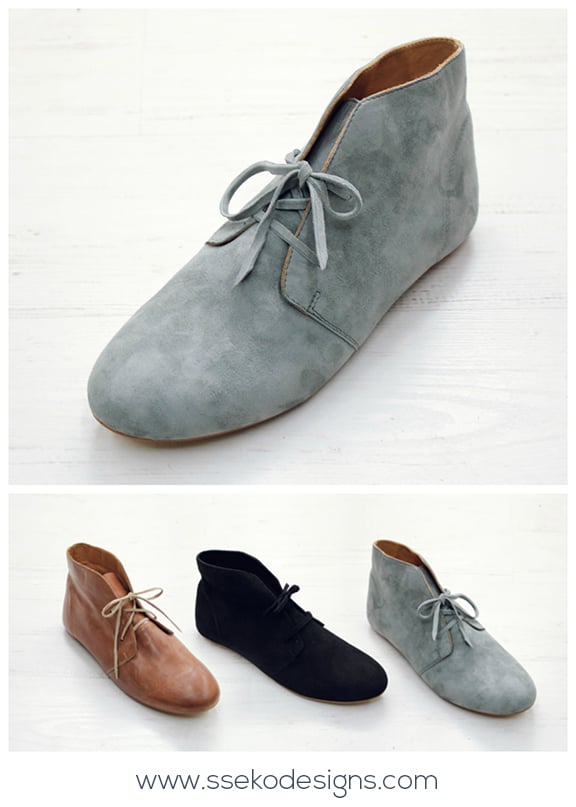 First of all, if you have followed Sseko for awhile, you are probably going to understand my giddiness because — you guys — they have NEW SHOES!!! I went back and forth on whether to choose these adorable booties or their new flats that are being released. But it's fall, and I am absolutely obsessed with these Nomad Booties. So booties it is. (Pretty sure I just said "booties" 4 times in this paragraph, hmmm.) Whoever the lucky winner is will get to choose their color and size. And I request right now that you must send me a photo of you modeling them when you receive them.
(Also, heads up, these booties and the flats will be for sale to the public on October 7. So mark your calendars!)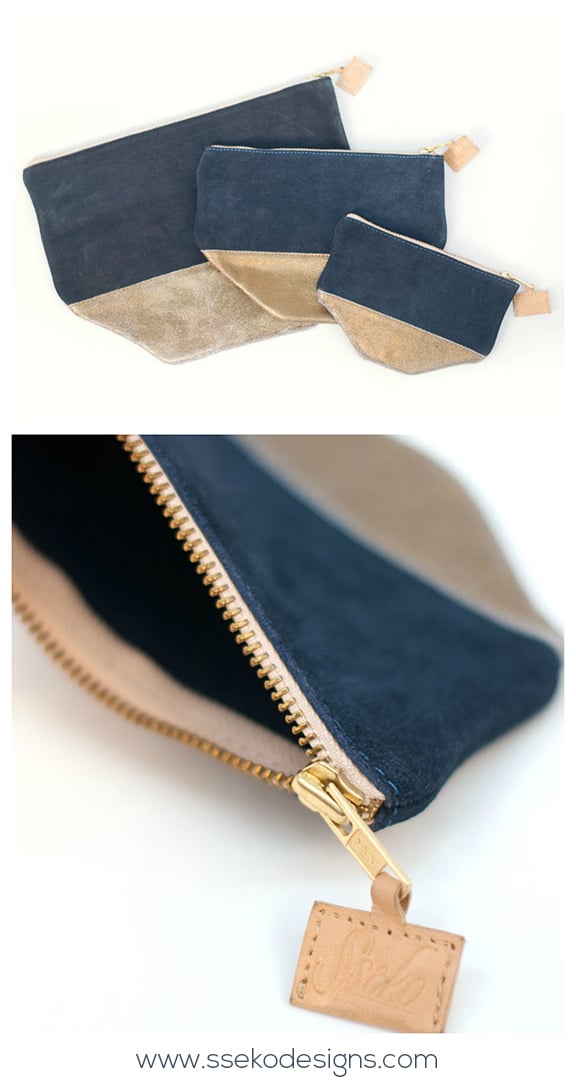 Next up? This adorable Dusty Midnight Clutch Set. It's hand-crafted and made from rich blue suede and vintage gold leather. And you get a set of 3 of them! Perfect for dressing up or dressing down and carrying with you absolutely everywhere. I love this.
Finally, you all know how obsessed I am with scarves. So we had to include this Jillian Scarf in gray. Actually, you should take a second and look at all of the cute Sseko scarves. There are so many to choose from, and I love that they all have timeless looks that will last for years. (Also, if you ever want to temporarily convert a traditional scarf into an infinity scarf, be sure to check out my tutorial on how to do that in 5 minutes. I still do it all the time!)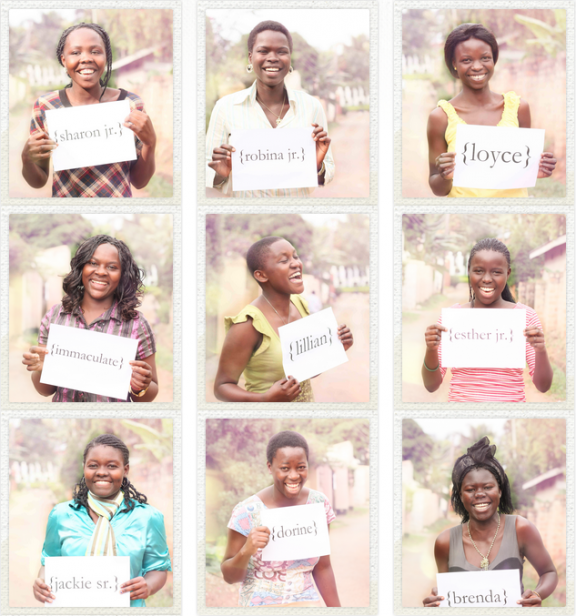 So big thanks to Sseko for sponsoring this giveaway, and for all of the brave, smart, hard-working, and inspiring women who are a part of Sseko. And hey, if you want to get involved and be a part of the Sseko story, here are 3 easy ways I would recommend joining me:
3 Things You Can Do To Support Sseko:
1. Pin Sseko Products On Pinterest: It may sound like a small thing, but seriously, pinning a few Sseko products can have a big difference! I don't know about you, but much of my personal shopping is inspired nowadays on Pinterest. So take a minute and pin an image from this post, or pop over to their website and grab a few images from there.
2. Purchase Sseko Products — For Yourself or For A Gift: It's pretty simple. The more products Sseko sells, the more women's salaries and educational scholarships they can help provide. So consider investing in a new product, and when people ask it, tell them the story behind it! :)
3. Join The Sseko Brave Collective: I talked about this a bit in yesterday's post, and you can read more about it and join here. But in short, #SsekoBrave is a collective of people interested in learning about new tools and ideas to impact women's lives for good around the world. Very cool. So check it out.
And of course…you can also enter this rad giveaway. Good luck!
How To Enter The Sseko Giveaway:
Follow the Rafflecopter instructions below.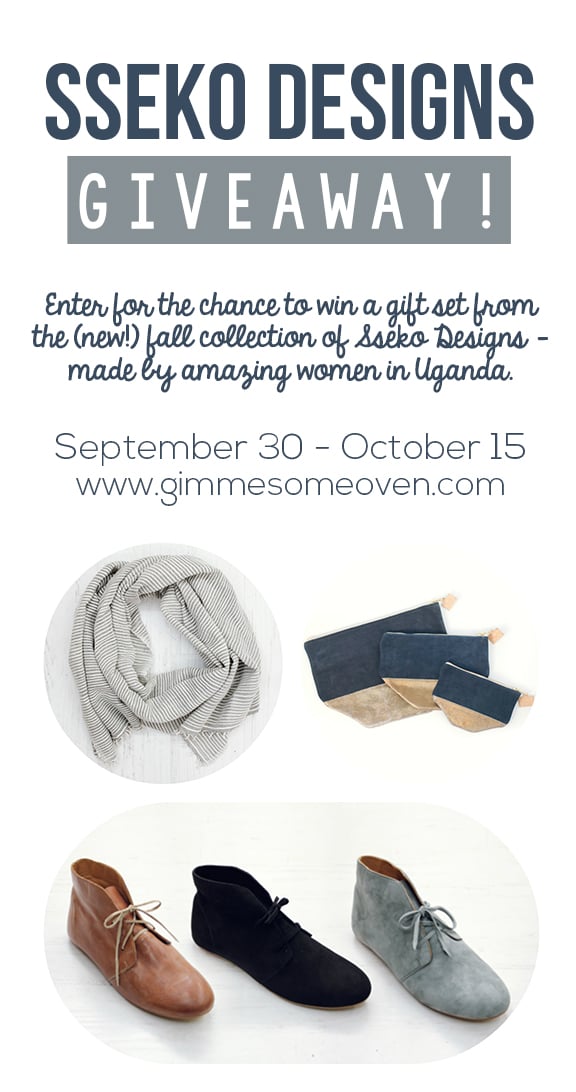 This giveaway has been provided by Sseko. I was not compensated to write this post, and all opinions are my own as always. Thanks for supporting a brand that I really believe in!