sun tea in a jar
This post may contain affiliate links. Please read my disclosure policy.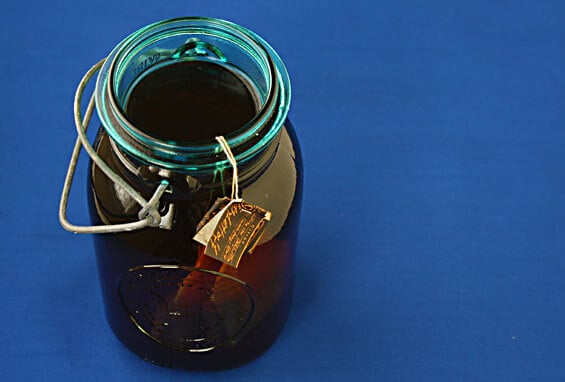 Ok – this post is definitely not really a "recipe". But I've had so many people remark over the years on how I make sun tea, that I decided it might be worth sharing with the blogosphere! :)
As you've probably guessed by the photo, this is my alternate method to making sun tea. Rather than using a huge pitcher (which I did for years) that takes up some serious refrigerator shelf space, I love using mason jars to make smaller, more concentrated batches. It hardly takes up any room in your fridge, and is just as easy as the big pitcher to make. Just fill a jar with water and a tea bag or two, set it out in the sun in the morning, and by dinnertime you have a wonderful batch of tea ready to go! Pour a little bit in your glass filled with ice, and then dilute it with water to the strength you prefer. (And if you're into sweet tea, add a touch of sweetener!)
Super easy, and it's a great space saver! I'd definitely encourage you to give it a try!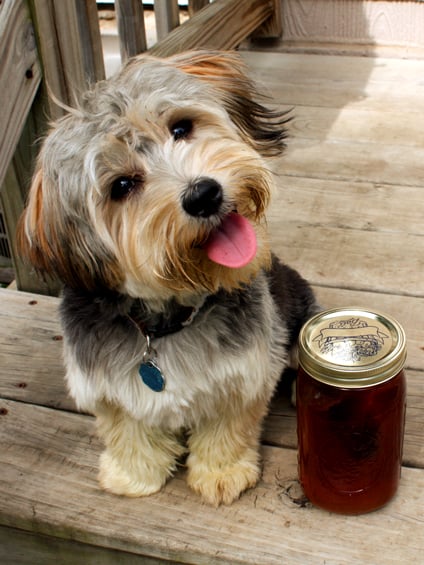 (Here's my pup, Henry, babysitting the tea.)