The Friday Cinco (de Mayo Edition)
This post may contain affiliate links. Please read my disclosure policy.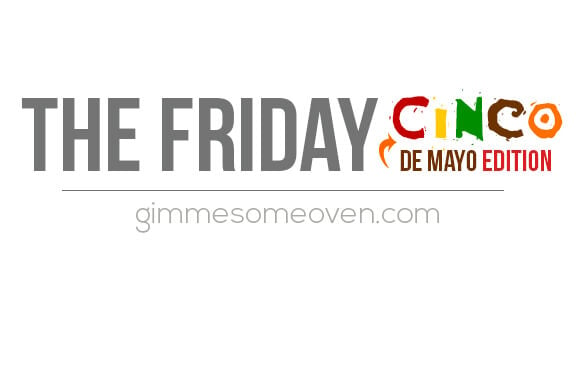 Feliz Dos De Mayo, friends!
Today's actually my birthday (31 – whoo!), and I'm spending the weekend celebrating and soaking up the beach in Seaside, Florida with some blogging friends. But once I get back home, you'd better believe I'm going to be fiesta-ing it up for Cinco De Mayo on Monday!
So to celebrate today, I thought I would share a little Cinco de Mayo celebration for The Friday Five Cinco. And then I will promptly be following that up with a mega Nacho Night birthday party with friends. The Mexican food keeps coming long beyond Cinco de Mayo in my house. ;)
Hope that you have a lovely weekend, and early cheers to you for a fabulous 5th!
5 margs you basically must try
5 reasons to make your pinata a "mini" this year
5 classic salsas for the dipping
5 festive DIY garlands for your fiesta
5 reasons to add chocolate (yes chocolate!) to your Cinco de Mayo menu