Tortellini With Balsamic Brown Butter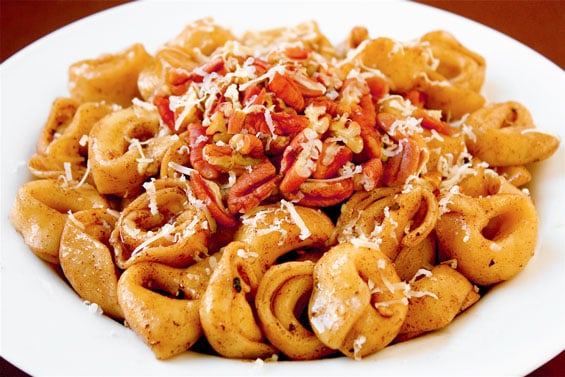 Some people have shelves full of cookbooks in their house.  Others have piles and files of recipes clipped from magazines.  Me?  I have ne-ver-end-ing columns of recipes bookmarked on my laptop!!  Seriously — my columns in my Firefox bookmarks are so long you have to scroll through them.  My oh my.  :)
So this week, decided to revisit some of my original favorites and bring them to life!  First up was this quick, delicious-sounding brown butter pasta recipe that I'd bookmarked from Miss "Everyday Italian" herself.  The short, common list of ingredients had caught my eye months ago, and the raving reviews made it sound even better!
Thus, I gave it a try today — substituting in tortellini instead of ravioli — and was completely impressed!  (This comes as no surprise, being that I heart Giada's recipes!!)  The balsamic brown butter sauce was a total delight, full of wonderfully complementary flavors.  And then the extra crunch of the nuts mixed with the soft, cheesy tortellini was absolutely perfect.  I only had cheese tortellini on hand, but next time will definitely try mixing it up with some other flavors/varieties of tortellini or ravioli.
Definitely a fantastic option for a quick, inexpensive, yet classy dinner!!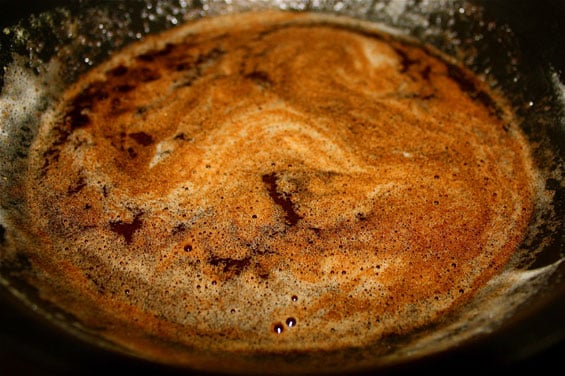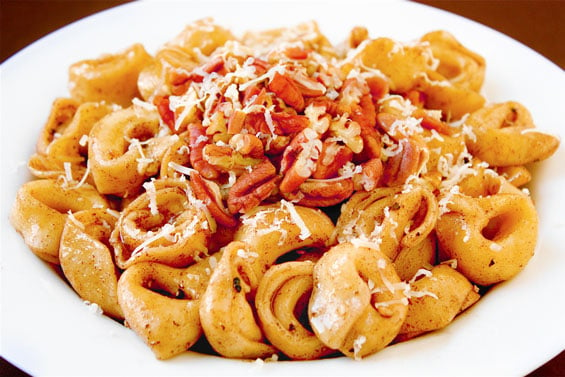 Tortellini with Balsamic Brown Butter
Tortellini With Balsamic Brown Butter Recipe! This pasta dish is classy, easy to prepare and so delicious!
Ingredients:
18 to 20 ounces store-bought tortellini or ravioli (pick your favorite flavor!)
6 tablespoons unsalted butter
2 tablespoons balsamic vinegar
1/2 teaspoon salt
1/4 teaspoon freshly ground black pepper
1/3 cup toasted, chopped nuts (walnuts, pecans or pine nuts)
1/4 cup grated Parmesan
Directions:
Bring a large pot of generously-salted water to a boil over high heat. Add the tortellini and cook according to package instructions (generally about 2-3 minutes until tender, but still firm to the bite), stirring occasionally. Drain the tortellini.
Meanwhile, in a medium saucepan cook the butter over medium heat, stirring occasionally. When the foam subsides, and the butter begins to turn a golden brown (and begins to give off a nutty aroma) turn off the heat and remove from the burner. Let cool for about 1 minute. Then gradually (and very carefully!) stir in the balsamic vinegar, salt, and pepper.
Transfer the ravioli to the pan saucepan with the balsamic brown butter and gently stir until combined. Sprinkle nuts and Parmesan over the top. Serve immediately.
Ali's Tip:
Feel free to of course add any favorite cooked meats or veggies to this dish as well!  Mushrooms and/or sausage come to mind as fun, easy ideas…
If you make this recipe, be sure to snap a photo and hashtag it #gimmesomeoven. I'd love to see what you cook!