How to Clean Your Make-Up Brushes
This post may contain affiliate links. Please read my disclosure policy.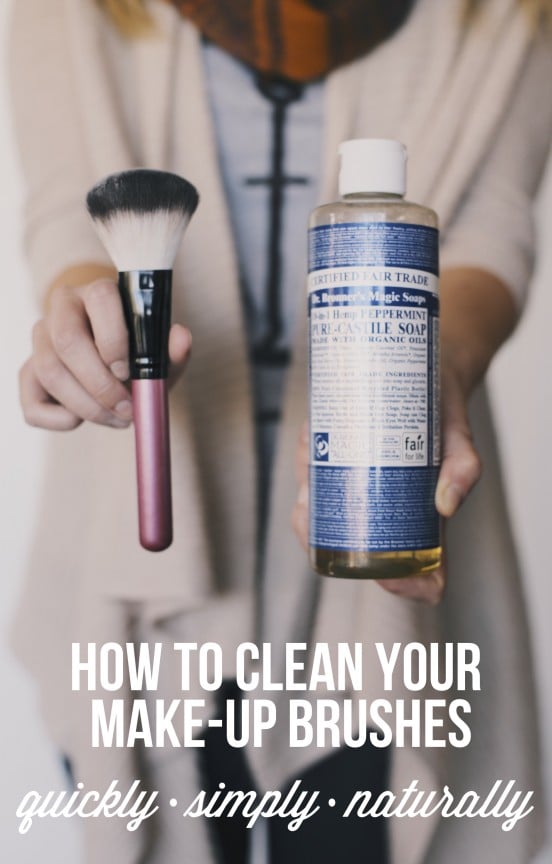 My friend recently shared with me a very simple and cost effective way to clean make-up brushes and I just couldn't wait to share about it! I'm not sure about you, but cleaning my make-up brushes didn't sit very high on the list of important things to clean. I guess I never really had thought about it before!
Truth is though, after using your makeup brushes even just a few times, your face's natural oils, the makeup, and any other dust or dirt can begin to build up on to the bristles. Pretty gross to think about right? Spending a few moments cleaning your brushes every once in a while can help keep those germs from getting transferred to your face. Not to mention it can help keep your brush's bristles soft and most effective!
SO… now that I've got you thoroughly worried about the condition of your brushes, want to know my little secret for keeping them clean?
Dr. Bronner's Castile Soap.. That's it!  This soap smells delicious, cleans great and is all natural and organic. I mean, can we get any better?
What you'll need: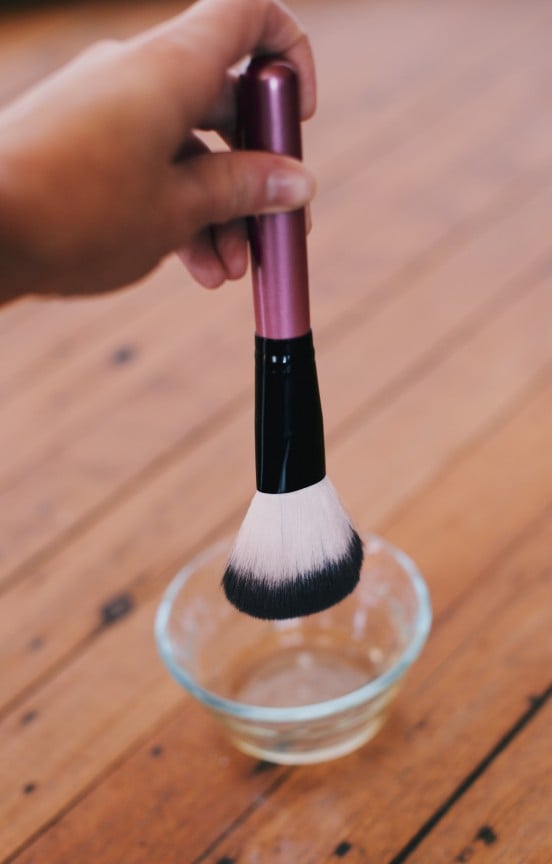 What you'll do:
Pour a small amount of the Castile Soap into a bowl (A little goes a long way here!)
Rub your brush into the soap and create a lather in the bowl
Gently massage the bristles of your brush to loosen the make-up and the dirt
Rinse your brush under water until all the soap is completely out and the water runs clear
Use a clean towel and pat the bristles to remove excess water
Fluff the bristles to help them regain their original shape
That's it!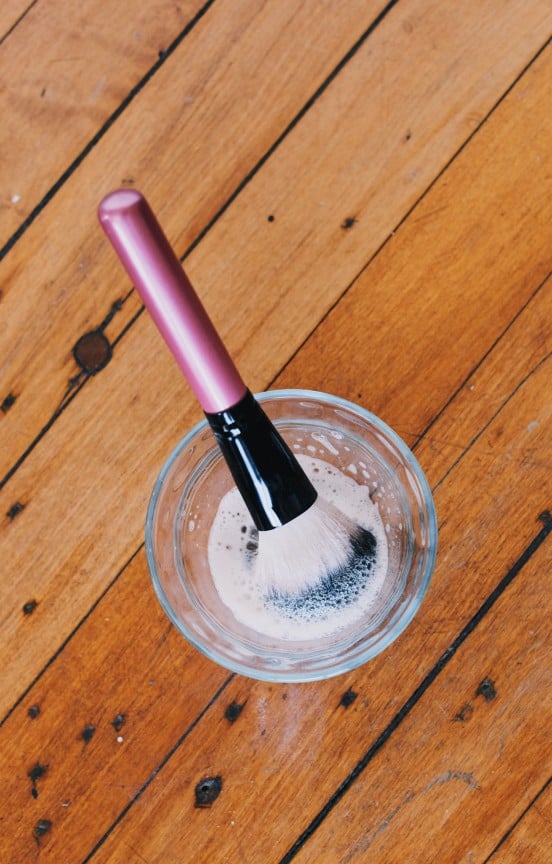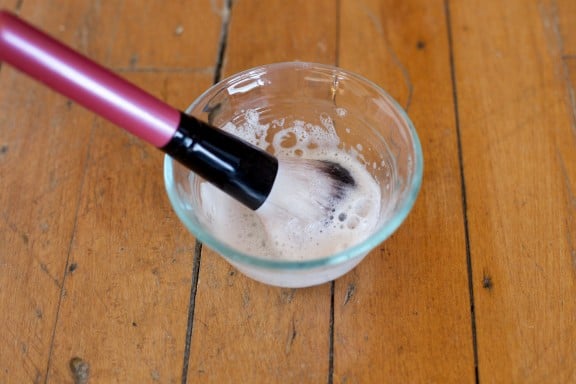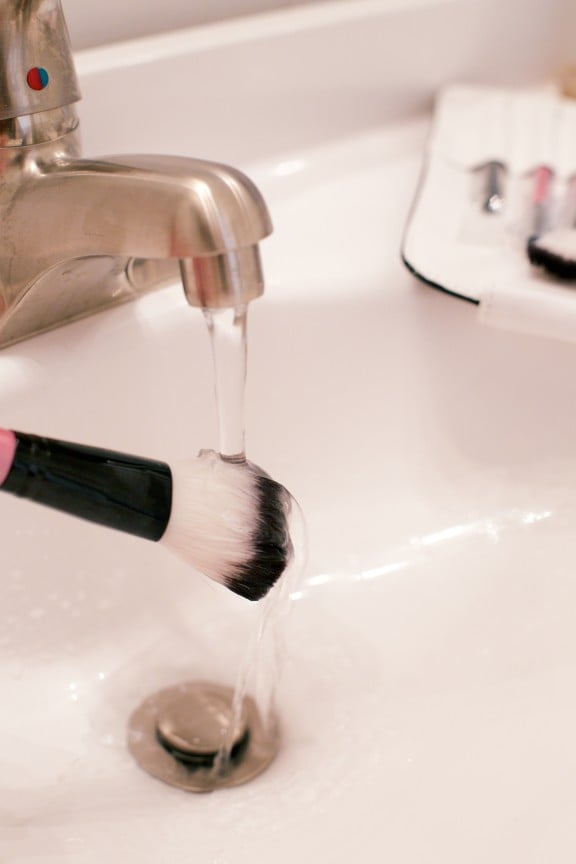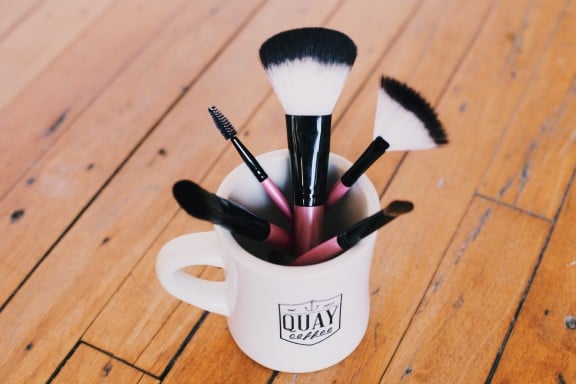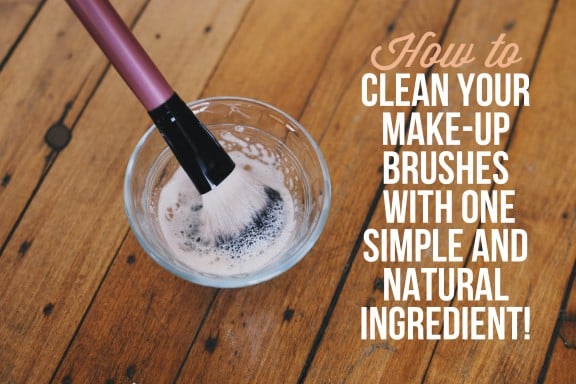 If you are feeling like you are in a cleaning/organizing mood check out a few of my other projects!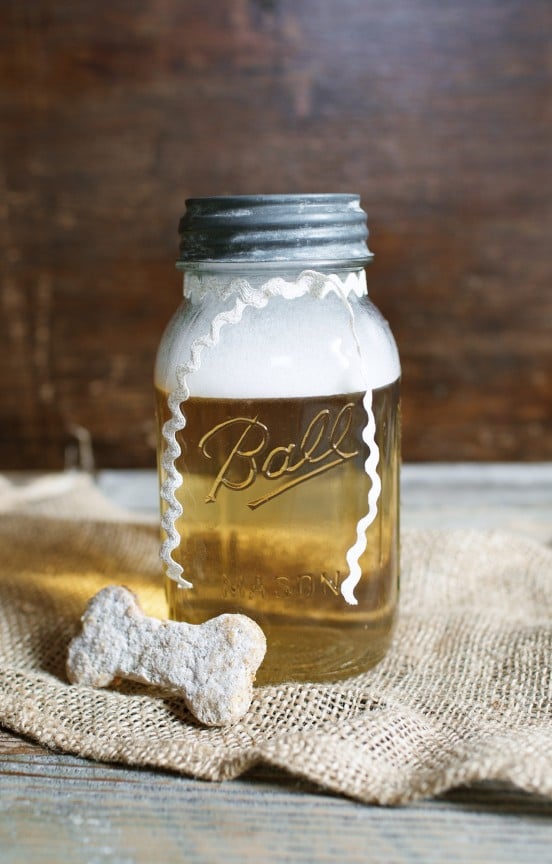 How to Clean Your Front Loader Washing Machine