DIY Natural Dog Shampoo
This post may contain affiliate links. Please read my disclosure policy.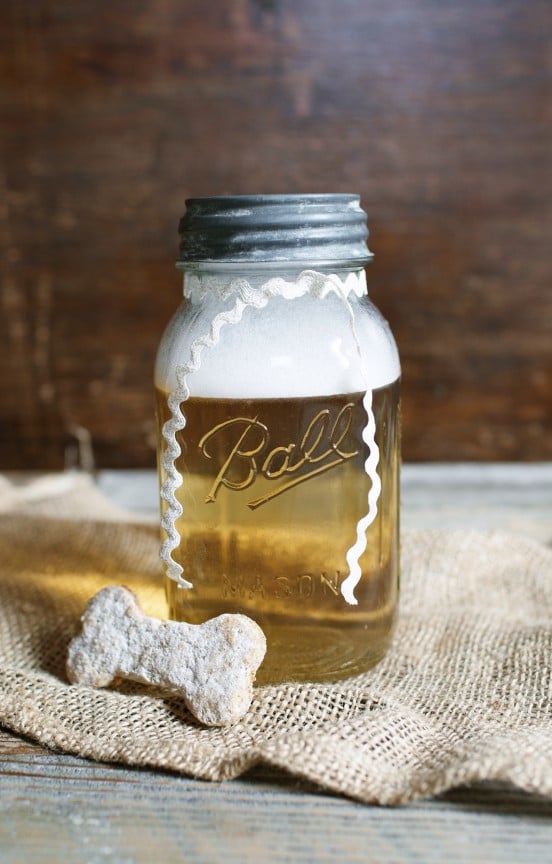 This post for DIY Natural Dog Shampoo contains affiliate links.
How was everyone's Easter? We had such a great day spending time at one of our favorite churches, eating and hanging out with our family and loving the BEAUTIFUL weather! It could not have been a prettier day! Everyone seemed to be having such a great time. Except our dog Veda… she still may have been holding a grudge against me.
Our dog hates having baths. It is one of her least favorite past times. Knowing that she would be spending time with family over Easter I knew she needed a bath. We ran out of shampoo after her last bath so I decided just to make my own DIY natural dog shampoo! I have seen many different recipes floating around the interweb, but I ran across this one and thought I'd give it a try!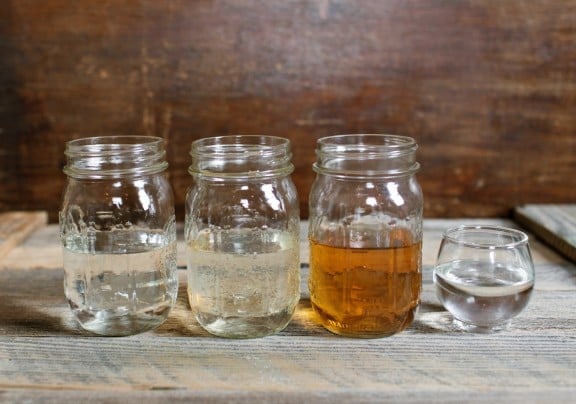 What you need for DIY Natural Dog Shampoo: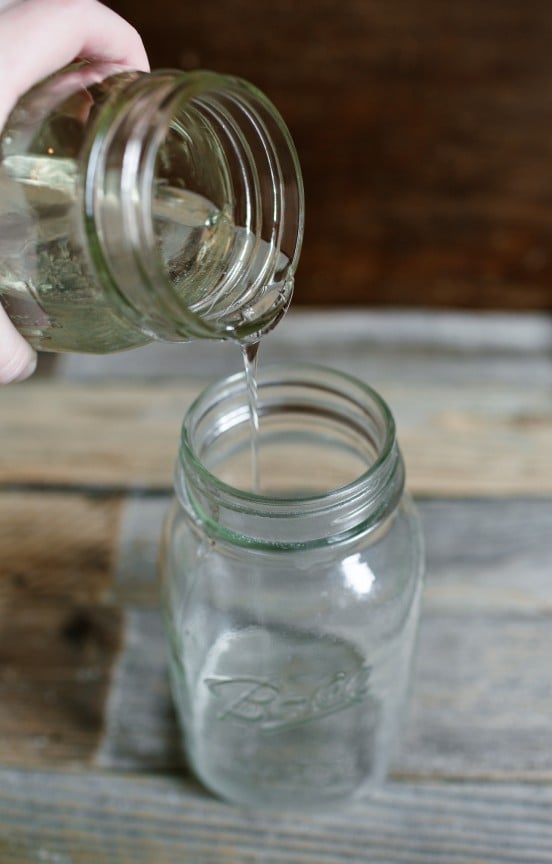 What you'll do to make your homemade dog shampoo: 
Starting with the dish soap pour the ingredients into your jar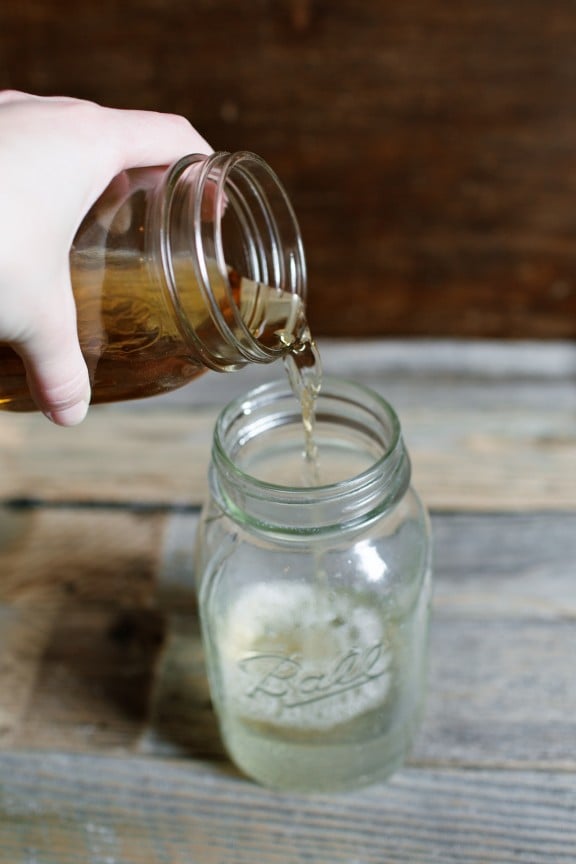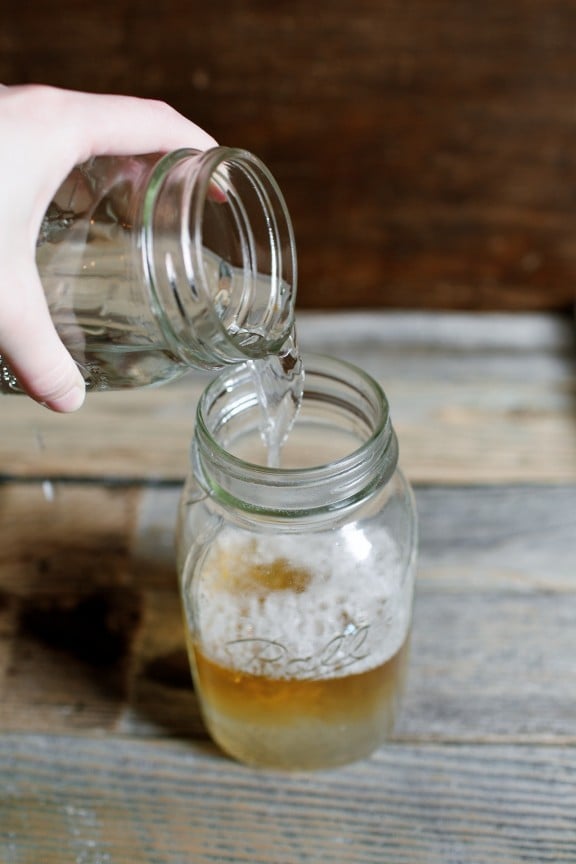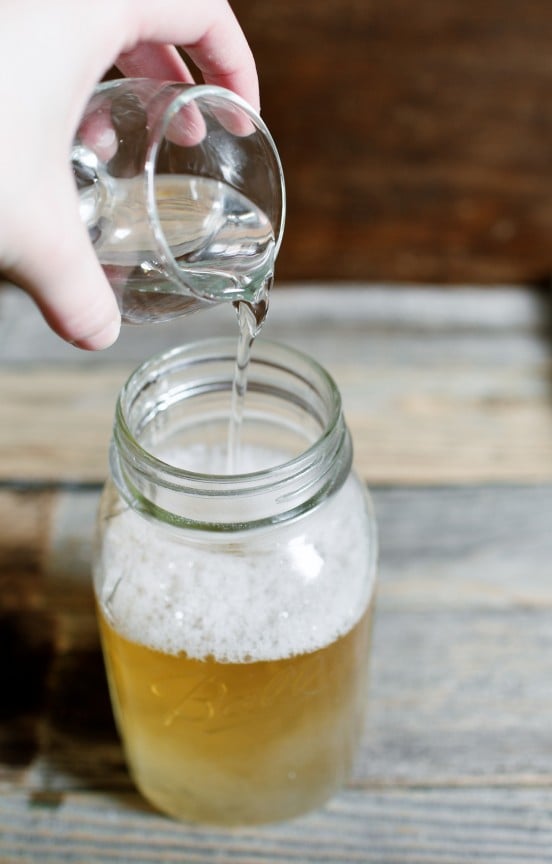 Shake the jar to mix the ingredients together.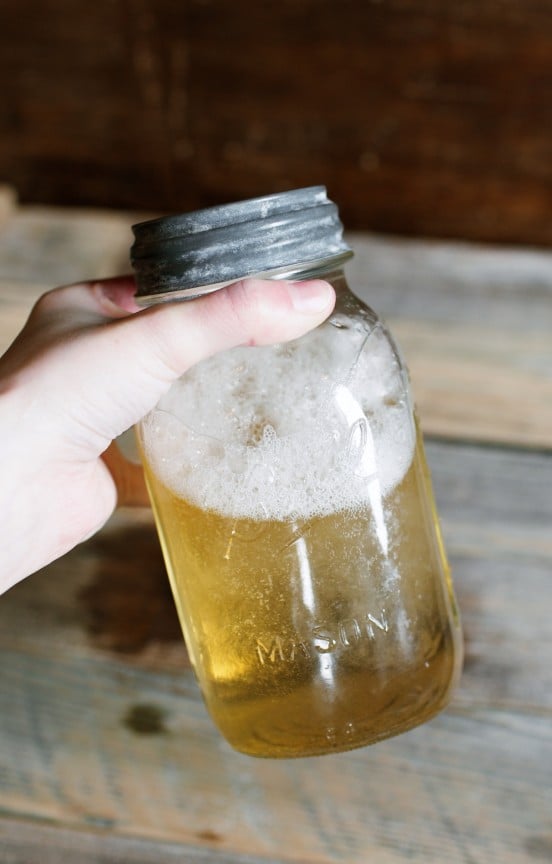 Thoroughly wet your dog down with water and pour the shampoo onto your pet.
Lather the shampoo into your pet's fur.
Rinse!
Poor Veda, she had no idea what was coming…as far as she knew it was a normal saturday afternoon.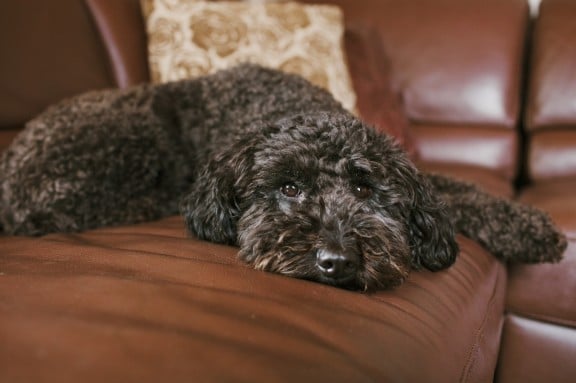 She's starting to figure it out..a bath is coming.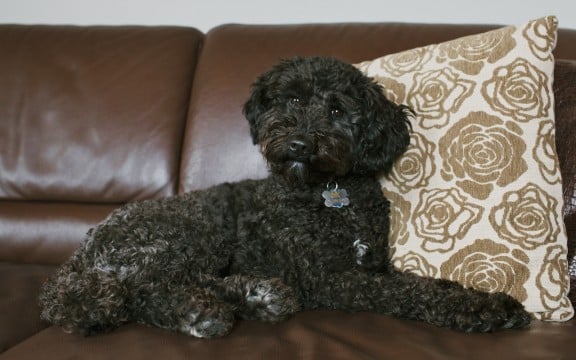 And there it is.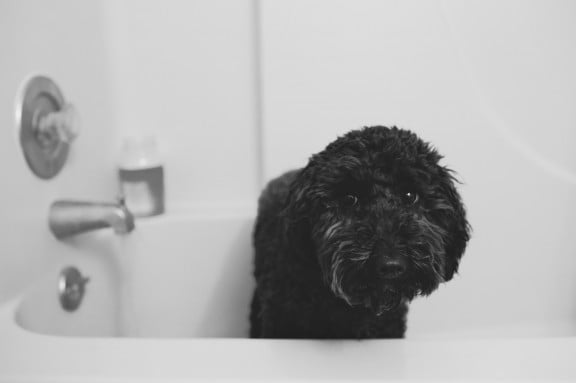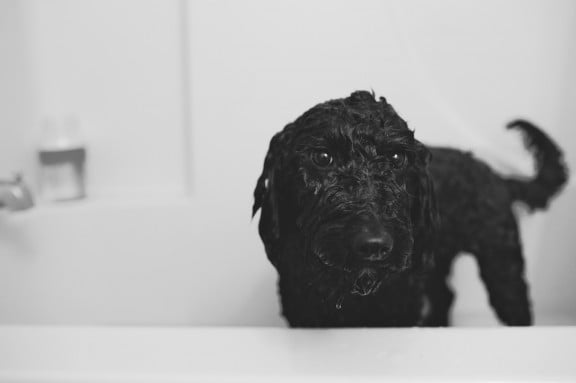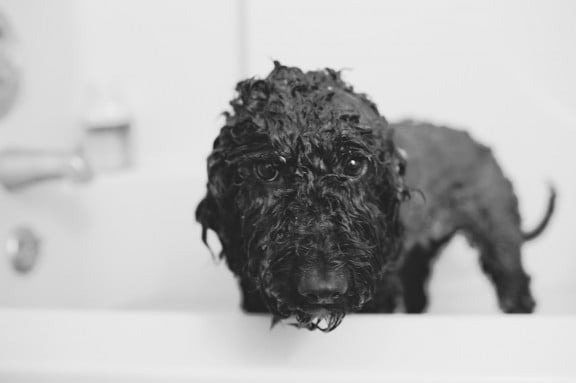 Is that not the saddest face you have ever seen? Don't worry, she made it through and she is just as happy as ever:)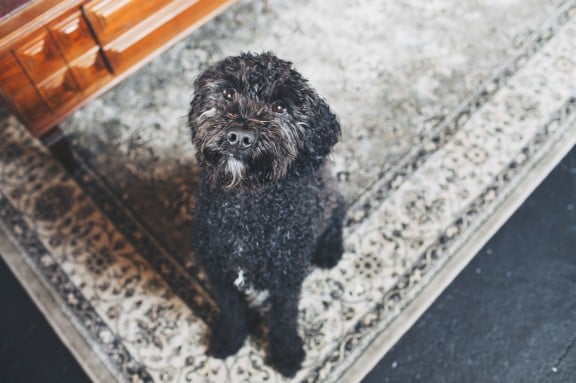 This shampoo made her fur very soft and left her smelling great!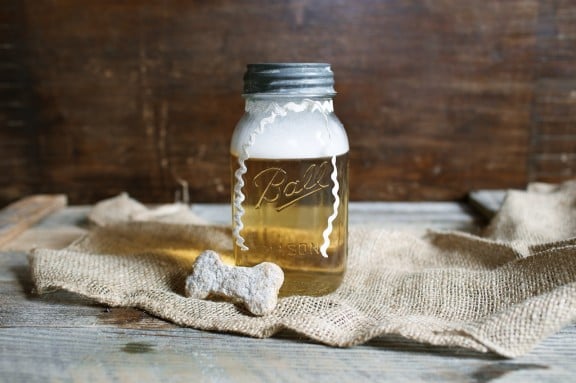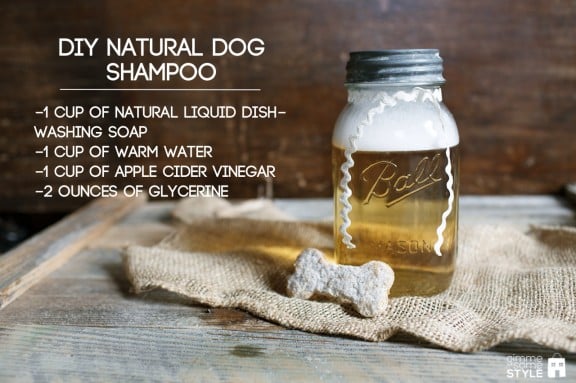 And just for fun here is a photo of Tanner and I on Easter. He's a cute one! ;)