Gocce di Latte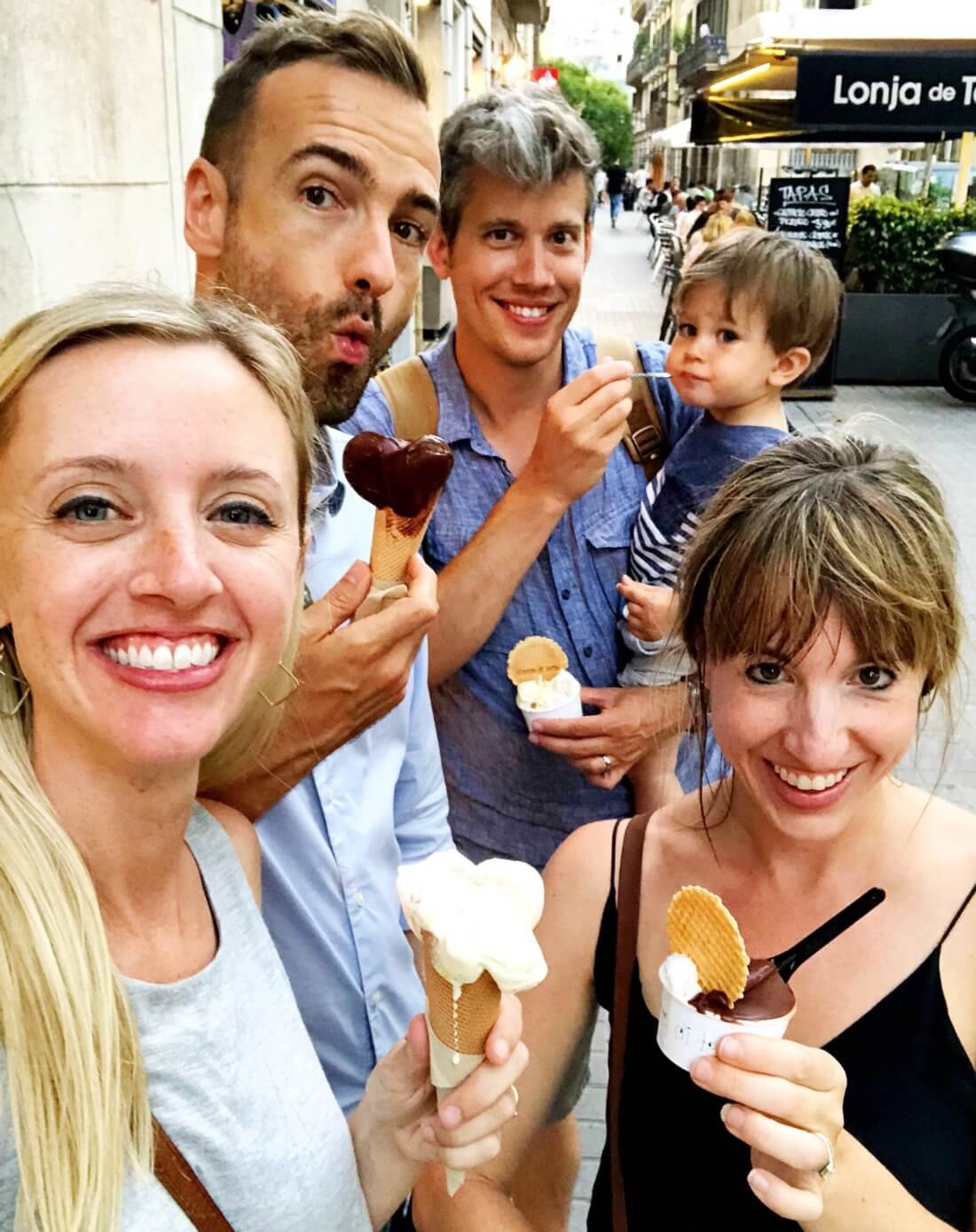 What It Is: 
One of our absolute favorite gelato shops in the city. They have multiple locations, one of which is vegan.
Where It's Located:
El Born | Google Map
Why We Love It: 
There is no shortage of gelato places in Barcelona, but when it comes to authentic gelato, Gocce di Latte is one of our best recommendations for visitors. They offer a delicious mix of classic and creative flavor options, and literally everything we've tried there has been amazing.
Menu Recommendations:
Dark chocolate with olive oil and Maldon sea salt — perfection!
Crema Catalana — a classic flavor in Catalonia, similar to crème brûlée.
Other Tips:
People are always getting the locations confused, so double-check your map to find either the traditional or vegan location. They're very close to each other.
Gocce Di Latte is a cash-only establishment. Don't get turned away from some of the best gelato in the city because you didn't bring any euros with you!
Check out our downloadable travel guide map for other recommendations nearby!
Contact:
Facebook | TripAdvisor | Yelp | t: +34 617 986 186
For More Barcelona Travel Recommendations…
Check out our Gimme Some Barcelona Travel Guide, which includes a constantly-updated list of our best recommendations on where to stay, what to do, and where to eat in Barcelona. Plus, we've also shared a bunch of our best Barcelona-specific travel tips, so that you can navigate the city like a local.
Also, feel free to download our Gimme Some Barcelona Google Map, which includes all of the recommendations listed in our travel guide.