Frozen Margarita Ice Pops
These Frozen Margarita Ice Pops are easy to make ahead of time with any kind of margarita recipe, and just as fun and tasty as ever. (This post contains affiliate links.)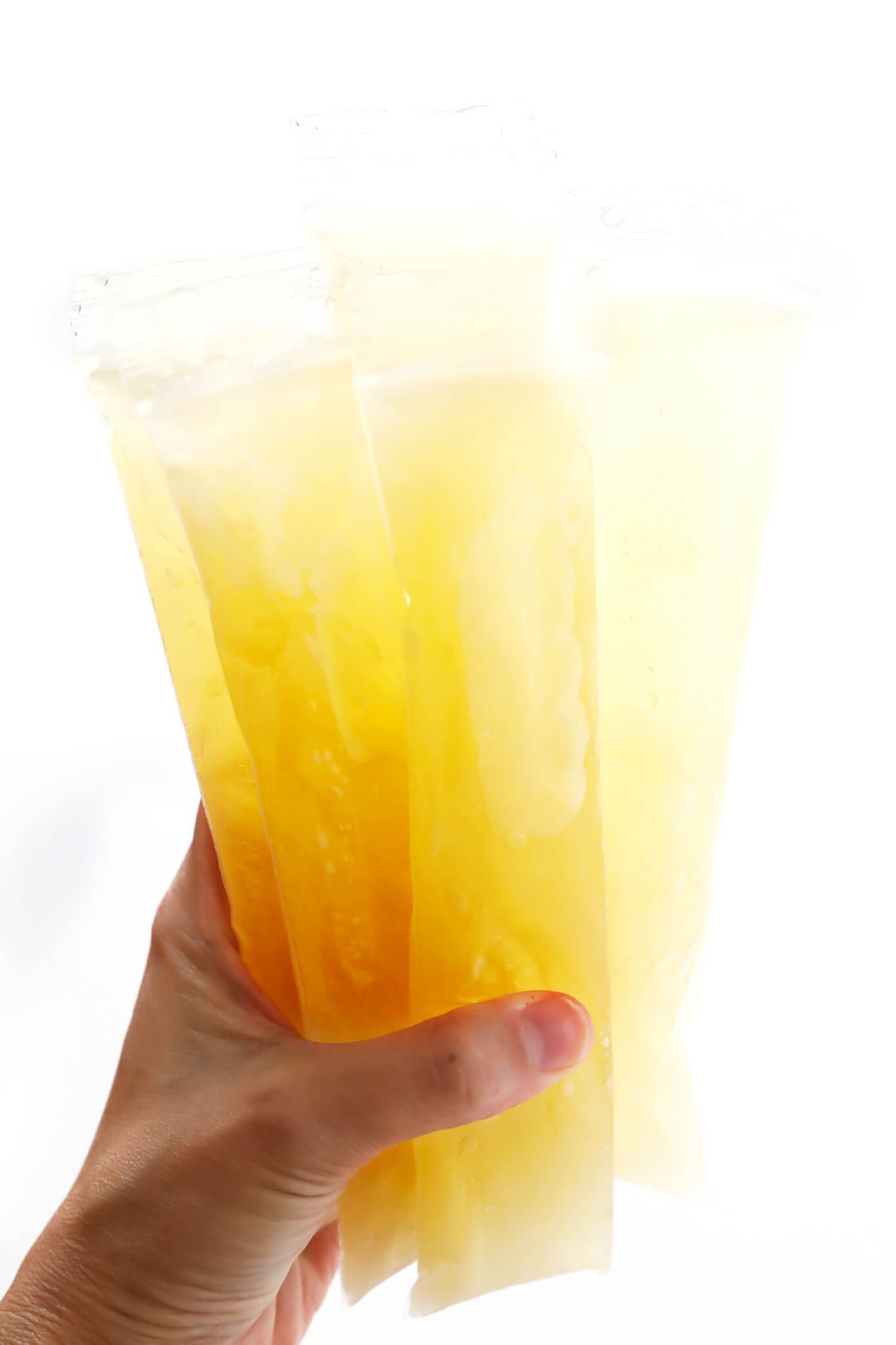 Favorite new kitchen purchase of the summer:
Oh my goodness, these little guys make me unreasonably happy.  As a child of the 80s, I grew up with a relentlessly purple or red or pink or blue tongue each summer thanks to the freezer full of Flavor Ices that my mom always kept well-stocked for snack time.  Then once college rolled around, and I was newly in charge of grocery shopping for myself and realized that ice pops were just about the cheapest treat ever, any of my old roommates would vouch that those sugary pops were an absolute staple in our dorm room and shared with any friend who came by for a visit.  Oh man, I freaking loved a good ice pop.
But then, of course, learning more about refined sugar and artificial colors and artificial flavors eventually had to rain on that parade.  So for the past decade or so, my freezer has had an empty little space in its heart shelves where my favorite ice pops used to be…until now.  😁  I don't know how long all of these cute little DIY ice pop molds have been on the market (I'm sure I'm a few years behind), but I finally ran across them on Pinterest for the first time this summer and immediately Amazon Primed myself a box of them to try.  And ever since, I've been shamelessly ice pops-ing All The Things.
Green smoothies and fresh watermelon puree and homemade orange julius?  Delicious ways to start the day.  Iced lattes and jasmine tea and homemade chai?  My new favorite afternoon pick-me-ups.  Sangria and mojitos and G&Ts and bloody Marys and any other leftovers we might have from happy hour?  Poptails FTW.  Seriously, amidst the past few weeks of 100+° days here in Kansas City, I've become convinced that just about every drink out there is far more fun as a frozen ice pop this time of year.  😂  So my favorite discovery probably comes as no surprise:
That's right.  Margarita Ice Pops. 🍹🍹🍹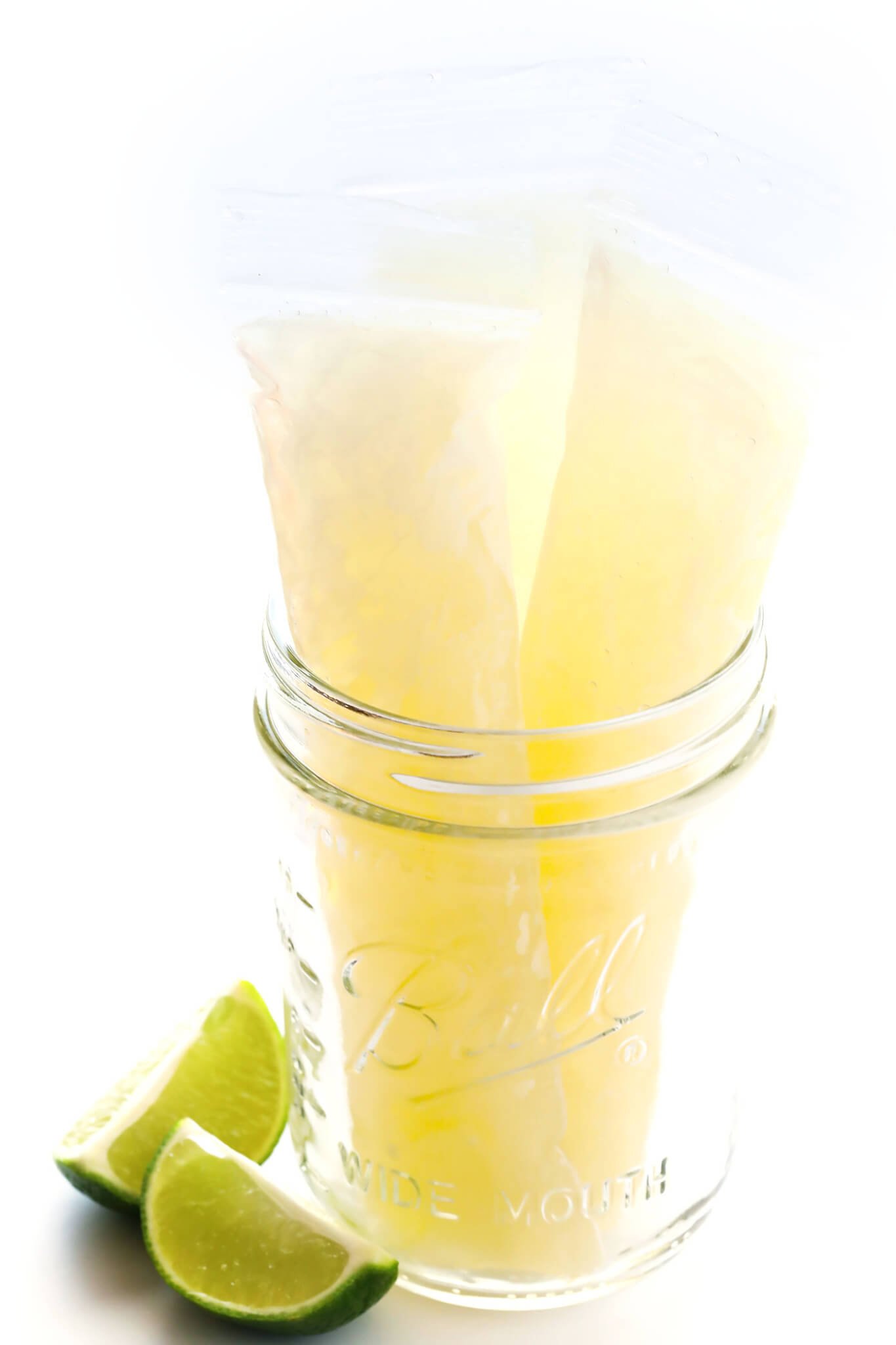 I hesitated to even post this one, since it's hardly a "recipe".  (You can use any margarita recipe to make these. 👌)  But after posting a photo of a marg pop on Instagram this weekend, I had lots of questions come in about them.  So I thought it was worth "popping" in here today to share a few of the ice pop tips I've learned.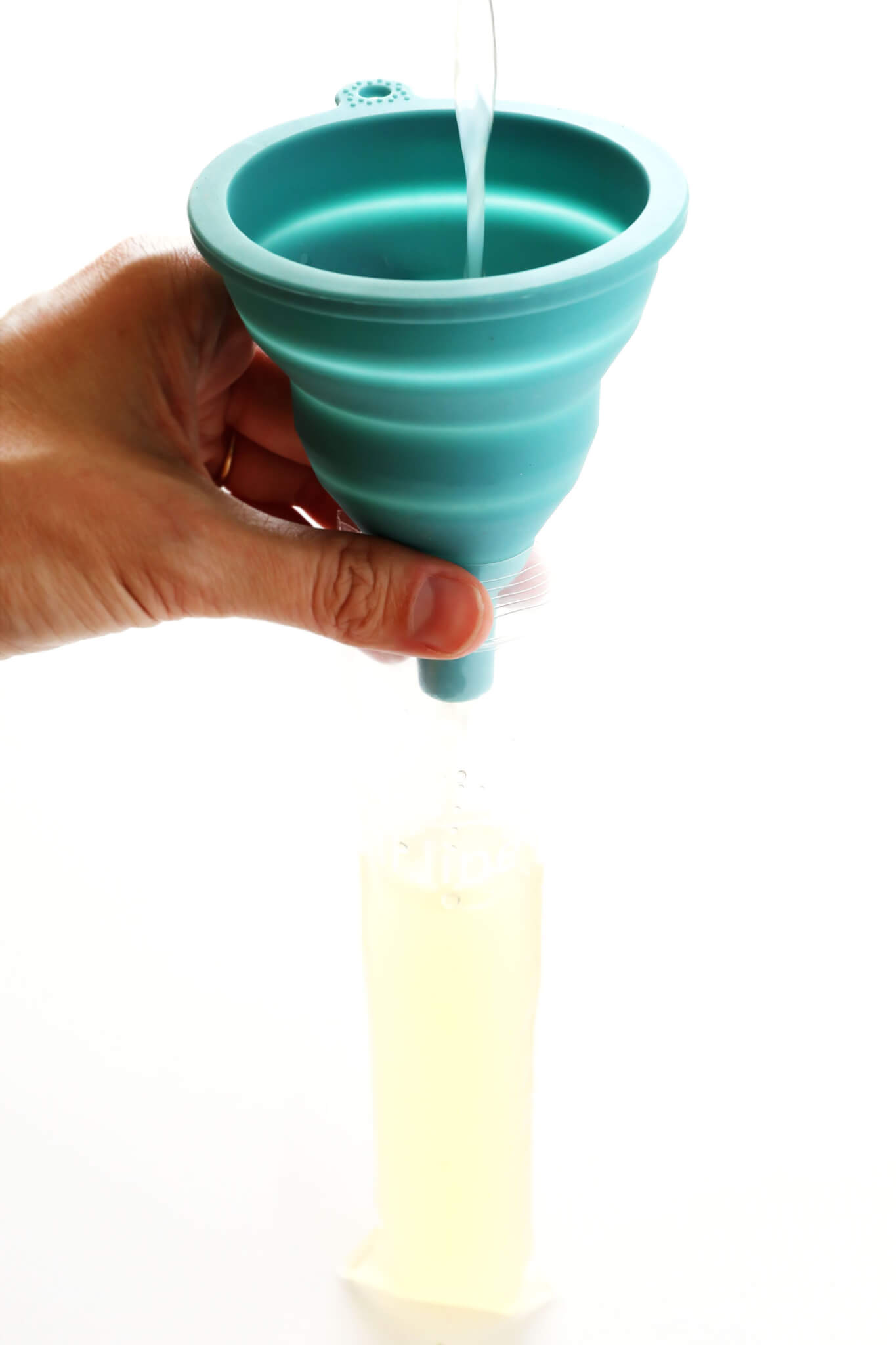 First thing you need?
Ice Pop Molds: There are all sorts of different brands available on the market right now, but I purchased and love these Frozip Ice Pop Molds on Amazon, which were one of the more reasonably priced options at $11 for 125 pops.  (Other popular options seem to be these Zipzicle Ice Pop Pouches or Ozera Popsicle Mold Bags.)
Next?
Good Margarita Mix: I'm a big fan of my classic margarita recipe, which I like to make with either tequila or mezcal.  However — since those are made with a high percentage of alcohol — just want to give you a heads up that they will only freeze into a really soft popsicle at best.  (<– Which is still great!  It's like a cross between a margarita popsicle and slushie.)  If you would like a slightly more frozen and firm popsicle, I recommend substituting in freshly-squeezed orange juice in place of the orange liqueur.  You can cut down on a few calories and turn it into a "skinny" margarita, and the orange juice will freeze more than the liqueur.  Also, if you'd like to go one step further with creating a more frozen popsicle, feel free to add in a splash of seltzer to your mix, which will also freezer more than the alcohol.  Or blend in some fruit in place of the orange liqueur, such as berries or mango or pineapple.  Delish.
Also?
A Funnel: Well, this is technically optional, but it sure makes for easier pouring.  The Frozip Ice Pop Molds package actually includes a funnel in it.  But in case you purchase another brand that doesn't, you can buy them separately.
Once you're ready to go, use the funnel to pour the margarita mix into your ice pop molds until they reach the "fill line".  Then pop them in the freezer on a flat surface.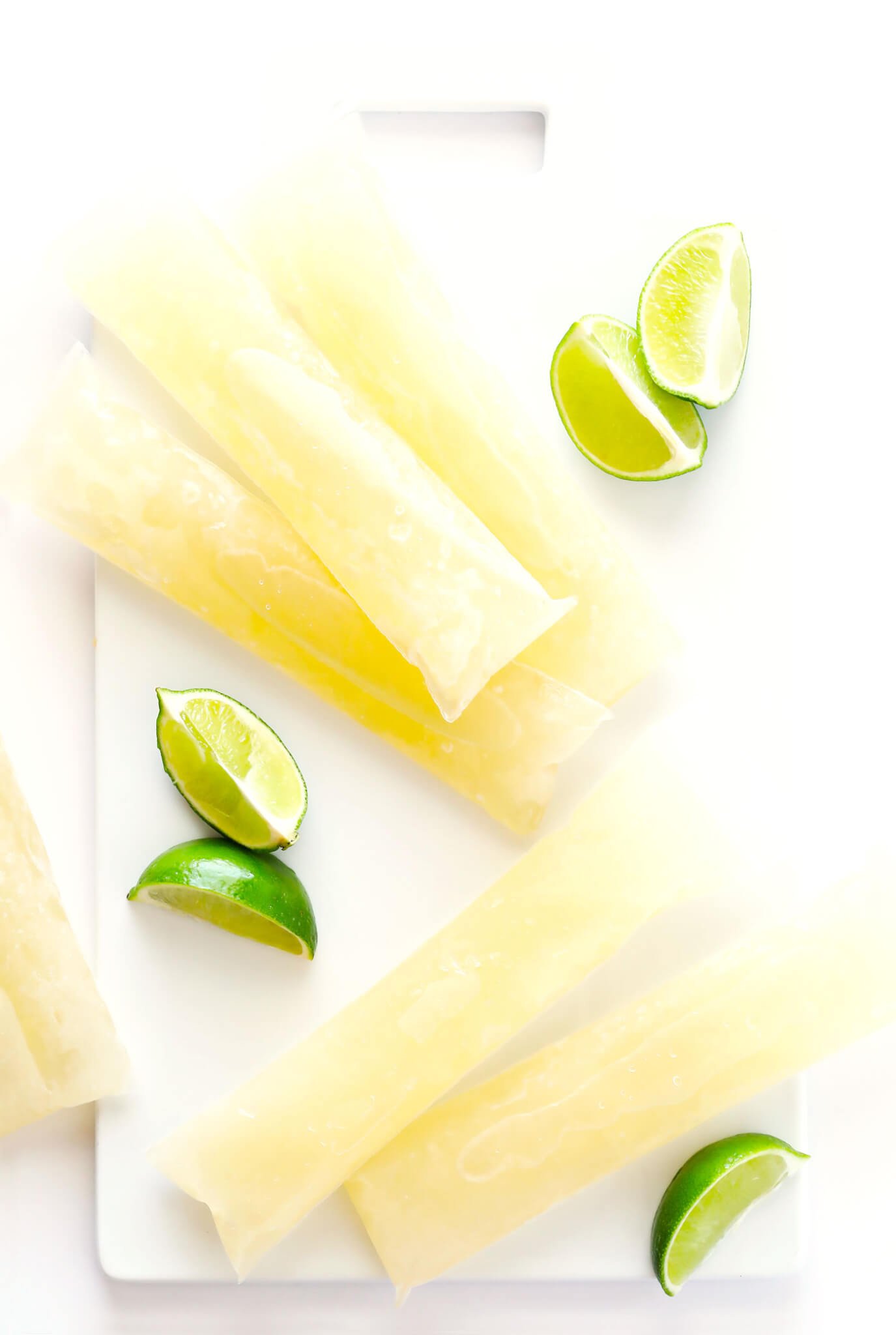 And within a few hours, these tasty treats will be yours to enjoy. 🍹  Enjoy!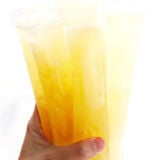 Frozen Margarita Pops
These Frozen Margarita Ice Pops are easy to make ahead of time with any kind of margarita recipe, and just as fun and tasty as ever.
Ingredients:
Directions:
Pour the margarita mix into the ice pop mold up to the "fill line".
Freeze until frozen.  Then enjoy!
*Feel free to use just about any margarita mix that you'd like for these pops!  I like using my classic margarita recipe, made with either tequila or mezcal.  And as mentioned above, I also like to sometimes sub in freshly-squeezed orange juice for the orange liqueur, which cuts down on calories and helps the ice pops to freeze better.  That said, literally any flavor of margaritas would also work well in ice pops, so feel free to blend in your favorite fruits or flavorings too!
All images and text ©
If you make this recipe, be sure to snap a photo and hashtag it #gimmesomeoven. I'd love to see what you cook!