How To Make Self Rising Flour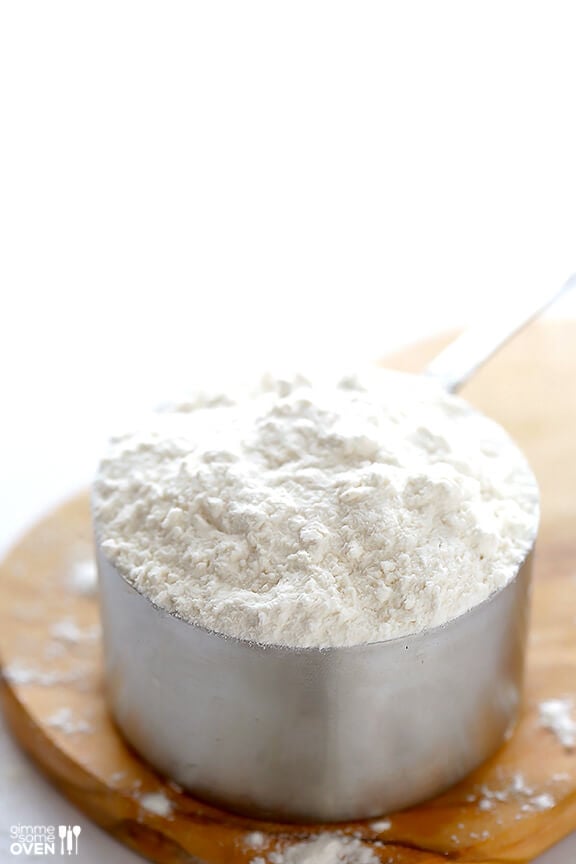 I've always said that I like a good balance of cooking and baking in my life.  But man oh man, somehow I have gotten on a mega baking kick lately.  And since I tend to prefer savory to sweet, the object of my affection as of late has been this epic 3-ingredient biscuit recipe that has pretty much changed my life.  Ok, at least it has changed my breakfast.  I have already made it 3 times since and counting!
That recipe is coming on the blog tomorrow.  But for today, I thought I would post a quick tutorial for how to make one of the three ingredients homemade — self-rising flour!
It's fairly rare that I have a bag of self-rising flour sitting in my pantry, partly because it doesn't stay fresh as long with that baking powder mixed in.  But mostly because it is so darn easy to make homemade!  I'm not kidding.  All you need are three easy ingredients — all-purpose (or pastry) flour, salt and baking powder — and you have an easy substitution ready for any recipe that calls for self-rising flour to help those biscuits, pancakes, cakes and more fluff up.
So bookmark this recipe if you ever need it for the future.  (Hint hint — tomorrow!)
One quick note about the actual flour base in all-purpose flours.  I have always used just traditional all-purpose flour in the substitution.  But some brands (i.e. White Lily, King Arthur Flour and others) use cake or pastry flour in place of all-purpose, because it is low-protein.  I've never found that it makes a huge difference.  But if a recipe specifically calls for one of those, you might want to use cake or pastry flour instead.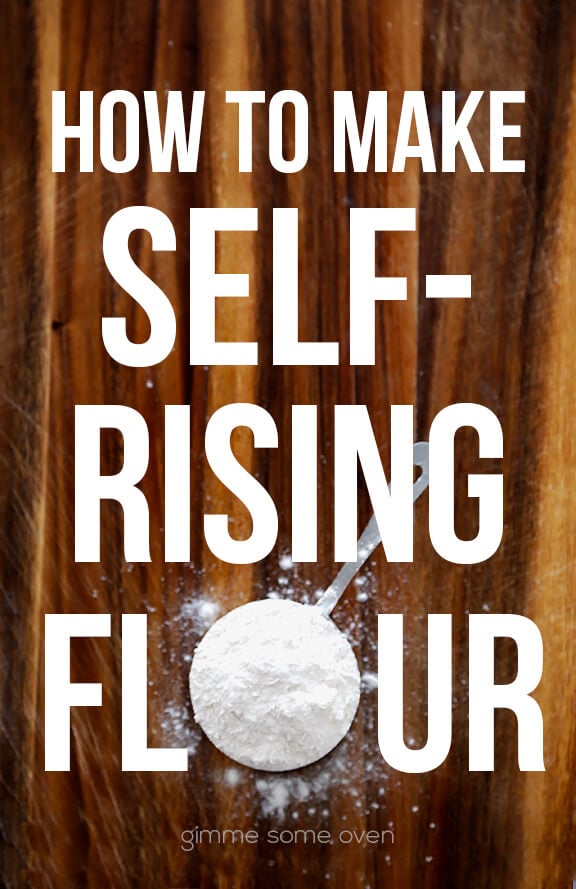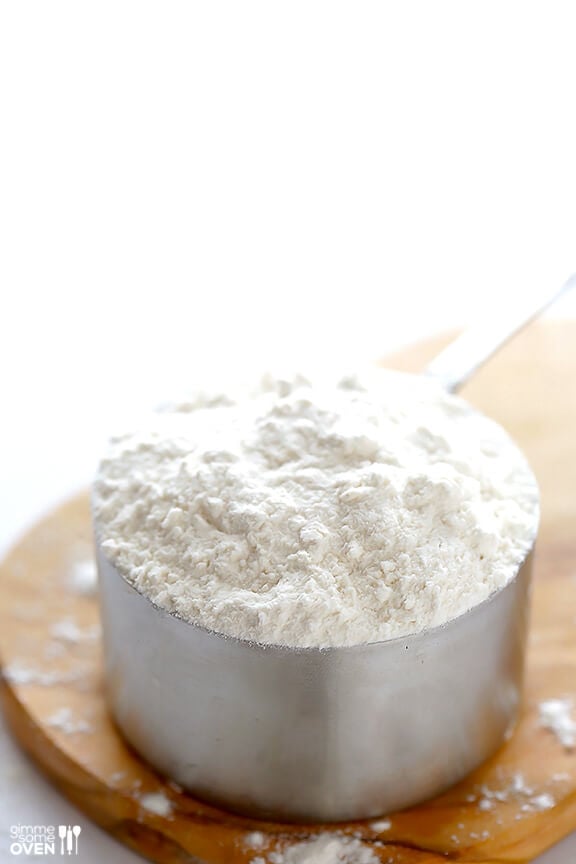 Self-Rising Flour
Learn how to make this homemade self-rising flour recipe with just three easy ingredients.
Ingredients:
1 cup all-purpose flour
1 ½ teaspoon baking powder
½ teaspoon salt
Directions:
Whisk all ingredients together until blended.
All images and text ©
If you make this recipe, be sure to snap a photo and hashtag it #gimmesomeoven. I'd love to see what you cook!