La Rovira

La Rovira
What It Is: 
A great neighborhood bar for lovers of craft beer.
Where It's Located:
Gràcia | Google Map
Why We Love It: 
The craft beer scene is undoubtedly on the rise in Barcelona, and this place is a great example of that.
Menu Recommendations:
We're big fans of IPAs, and they're starting to catch on around here.
The staff is helpful and knowledgeable, and they can help you find what you're looking for amidst their notable selection of beers.
We also got their house olives, and they're marinated in a tomato-based sauce which made the olives an even better compliment to the beer.
La Rovira also offers small tasting menus, which combine smaller quantities of beer and a few things to eat along with it. We didn't try any of them, but they looked like a pretty good value!
Other Tips:
Drop in, and enjoy the atmosphere. It feels like a place where a lot of locals go. We were lucky to drop in on a weekend night, and the place was bustling with good energy.
Check out our Gimme Some Barcelona map for other not-to-miss spots nearby!
Contact:
Facebook | TripAdvisor | Yelp | t: +34 934 63 87 88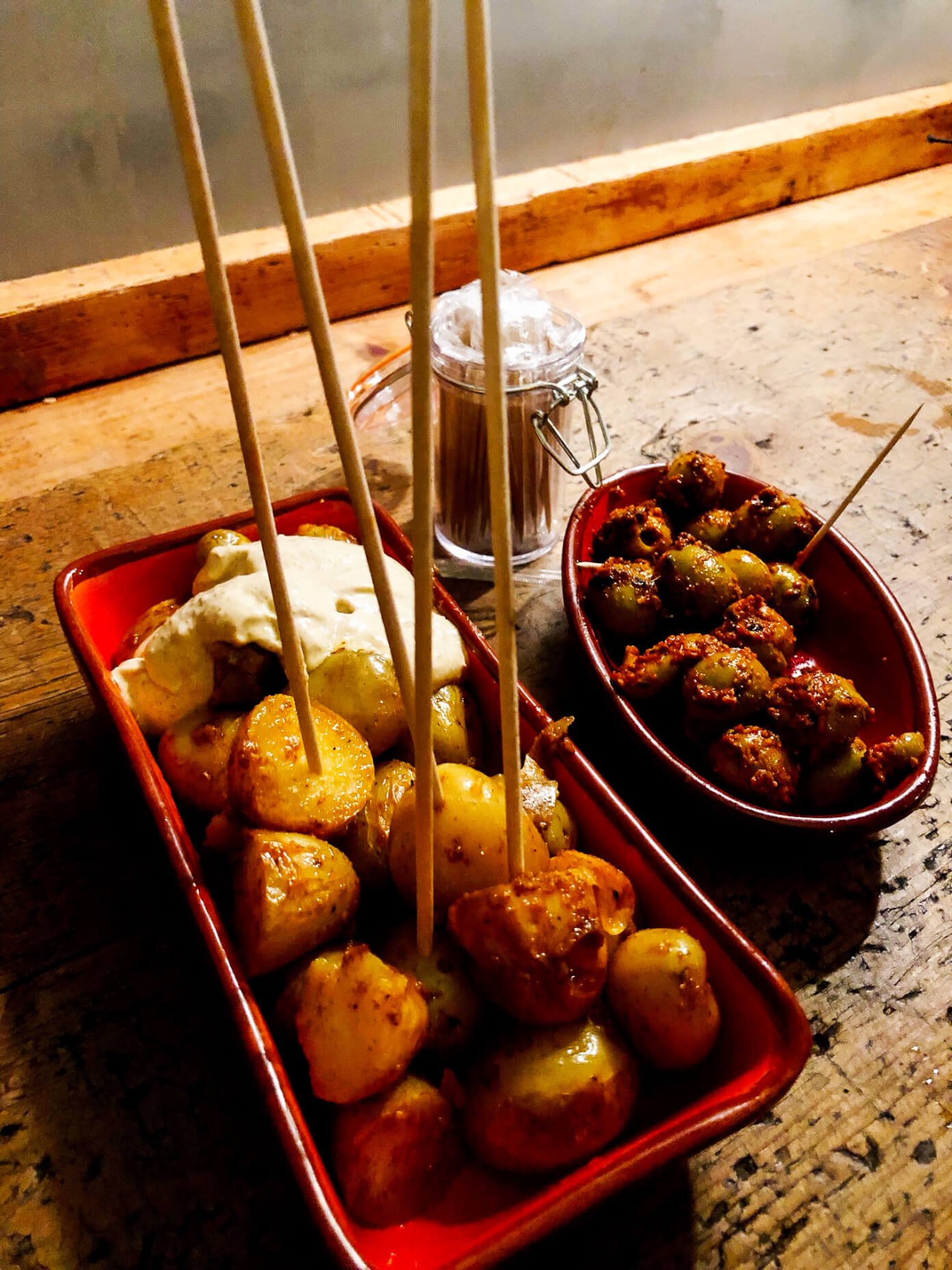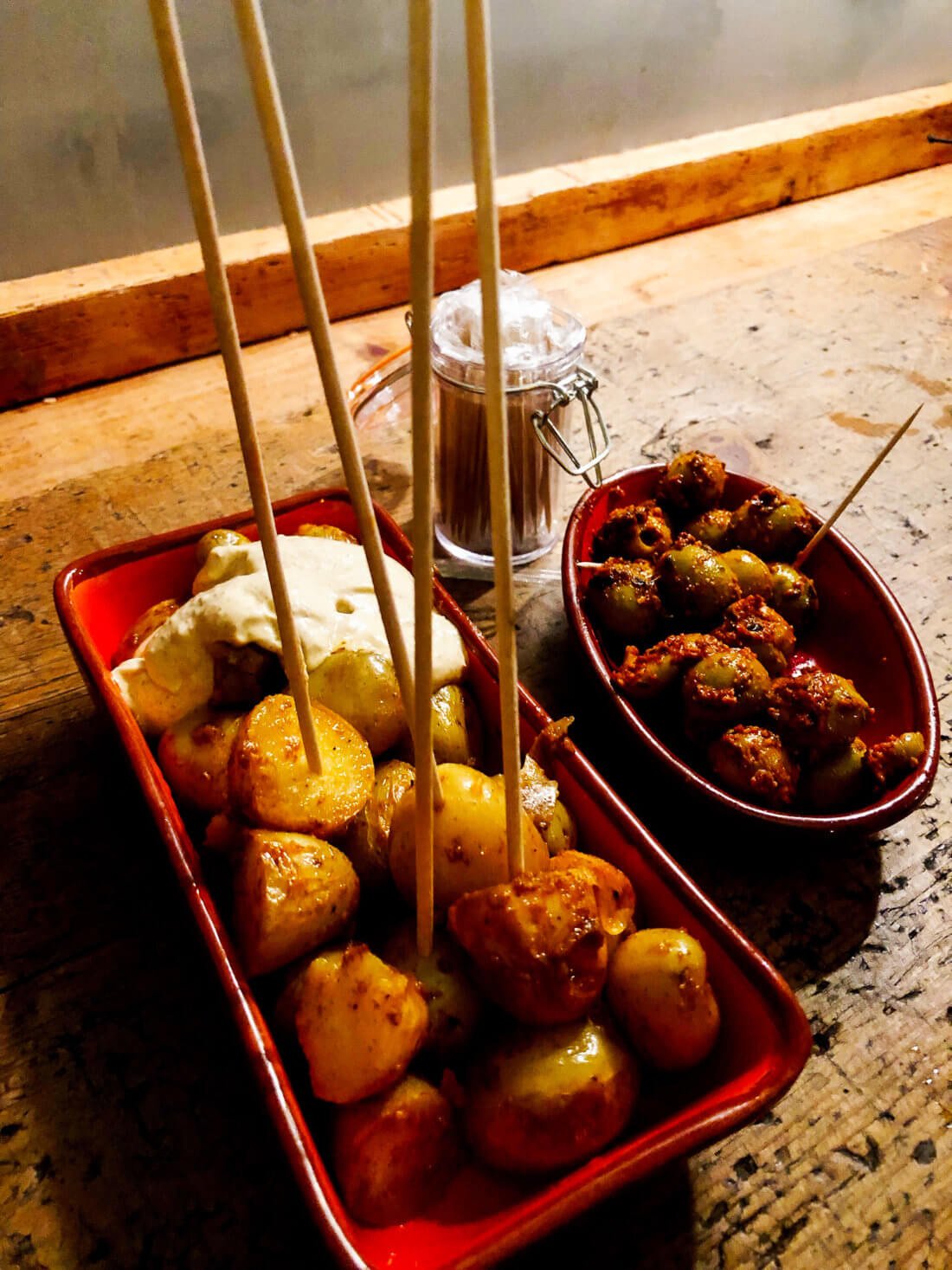 For More Barcelona Travel Recommendations…
Check out our Gimme Some Barcelona Travel Guide, which includes a constantly-updated list of our best recommendations on where to stay, what to do, and where to eat in Barcelona. Plus, we've also shared a bunch of our best Barcelona-specific travel tips, so that you can navigate the city like a local.
Also, feel free to download our Gimme Some Barcelona Google Map, which includes all of the recommendations listed in our travel guide.