Sparkling Ginger Mint Juleps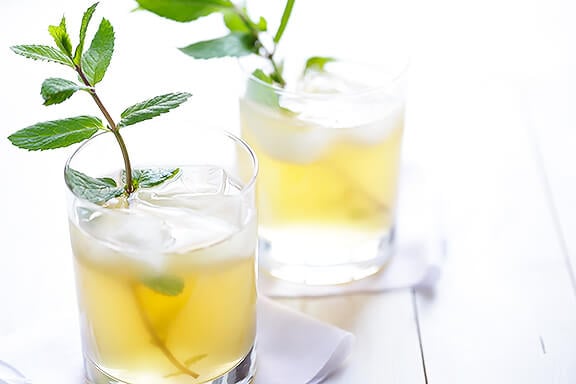 This has been the week of Gatsby!
Last Saturday, my delightful book club spent an entire evening talking all things Gatsby and Fitzgerald (which led to a 90's hits dance party…of course).  Then on Monday night, three of us Gimme Some writers had the chance to attend an early screening of Baz Luhrmann's new film at our favorite movie theater downtown.  But people, this wasn't just any screening.  Full-on 20's costumes were required, vintage cars were parked up and down Main Street, old movie posters lined the theater, and everyone came ready to have a roaring good time.  Our friend Malina, a remarkably talented and gracious costume designer, was to thank for most of our group's amazing costumes (including some great hats!).  Our own Sarah from Gimme Some Film gave a rockin' interview after the screening.  And the movie — well, you must experience it for yourself.  It's epic Luhrmann, and a given must-see.
Although before or after you check it out, I highly recommend reading Sarah's Great Gatsby review on Gimme Some Film.  And checking out our Great Gatsby giveaway, F. Scott Fitzgerald giveaway, a reading by Carey Mulligan, thoughts on Gatsby hope and tragedy and epigraphs, and some Fitzgerald poetry on Gimme Some Reads.  If you're into art, definitely look into this Gatsby art project on Gimme Some Style.  And if you haven't already, pick up the book!!!  It's only 120 pages, and makes for a great Saturday afternoon read.
Of course, I couldn't let the week go by without posting a recipe for mint juleps.  Although for a different "sparkling" twist, I decided to try making some with my favorite ginger beer.  Crazy good!  All you need are 3 ingredients, and you get all of the goodness of a classic mint julep, but also a perfectly sweet and fizzy spin.
(If you, like Gatsby, think that "it's a great advantage not to be drinking around drinking people", these are also yummy without the bourbon.)
Cheers to an amazing American novel.  Hope you enjoy, Old Sport!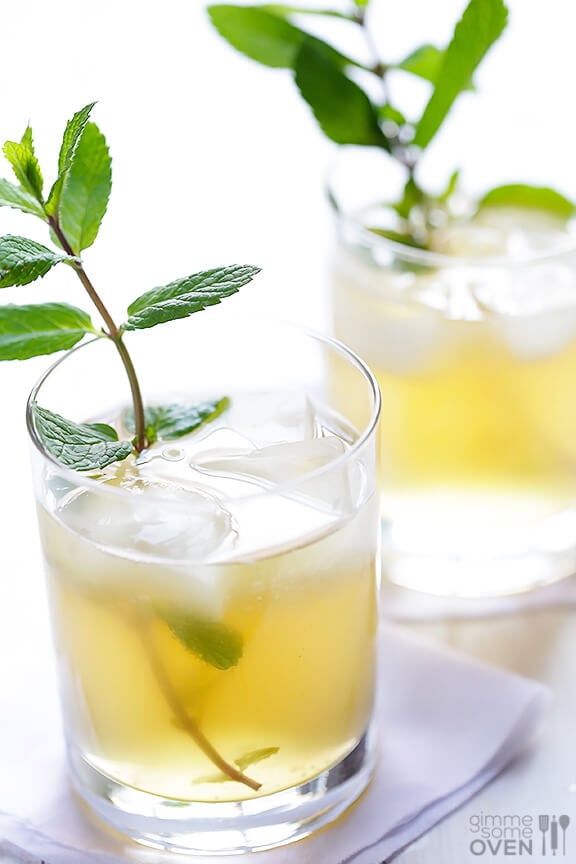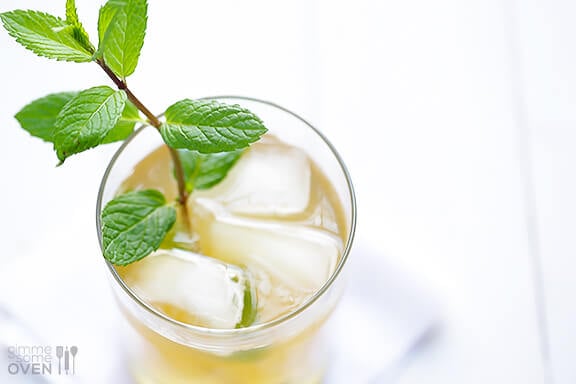 Sparkling Ginger Mint Juleps
A sparkling ginger twist on the classic mint julep
Ingredients:
6 ounces ginger beer
2 ounces bourbon**
about 8 mint leaves
ice
Directions:
Muddle the ginger beer, 3 mint sprigs and bourbon together in a glass until the mint has released its flavor.
Fill the glass with crushed ice, then garnish with remaining mint sprig.
(Optional: If you do not like the remaining muddled mint leaves, you can strain the julep before addint the ice and garnish mint sprig.)
**To make a non-alcoholic version, simply omit the bourbon.
All images and text ©
If you make this recipe, be sure to snap a photo and hashtag it #gimmesomeoven. I'd love to see what you cook!
Gimme Some Gatsby!
Don't forget to check out these other great Gatsby posts!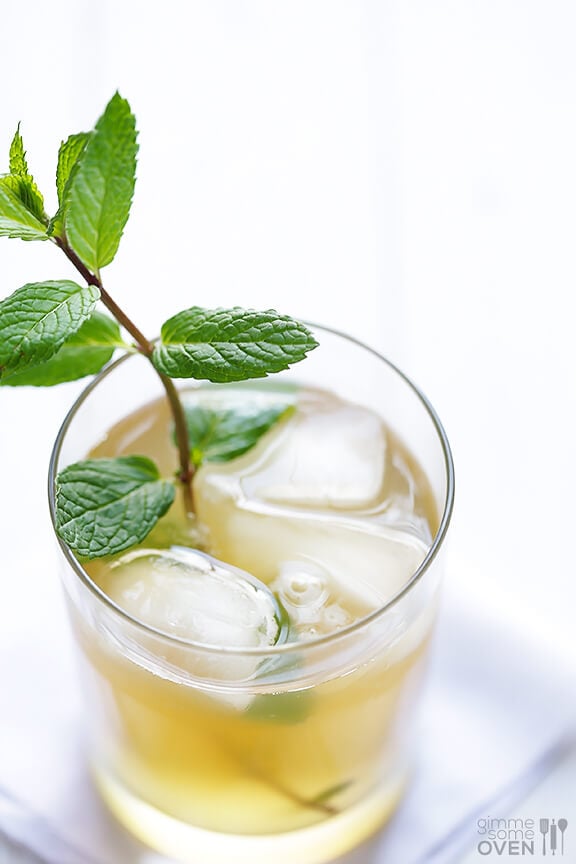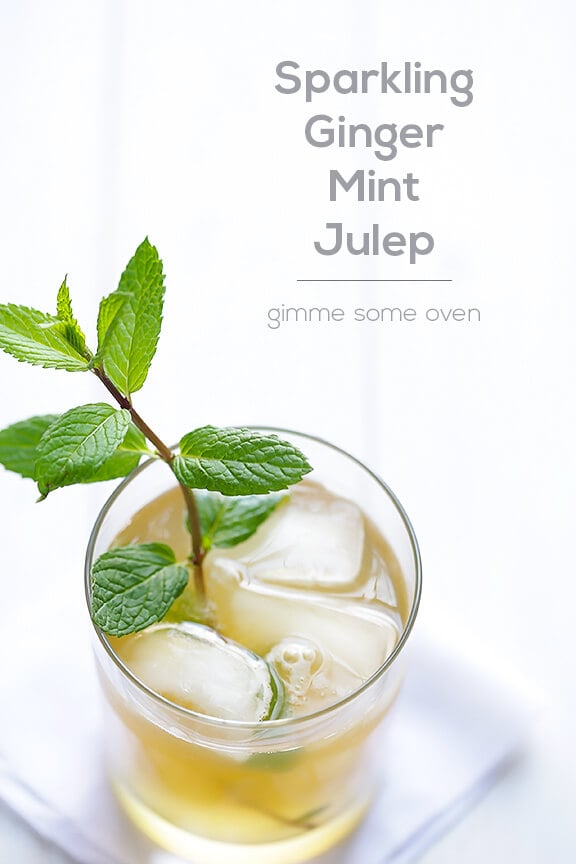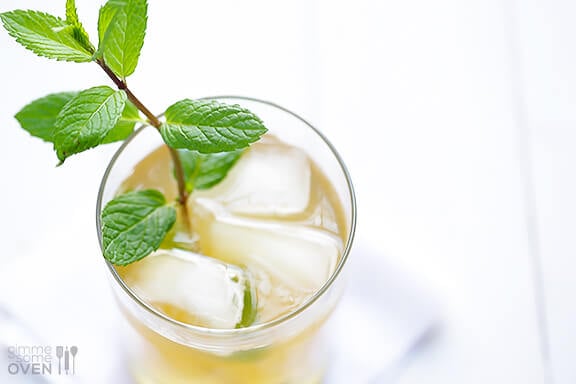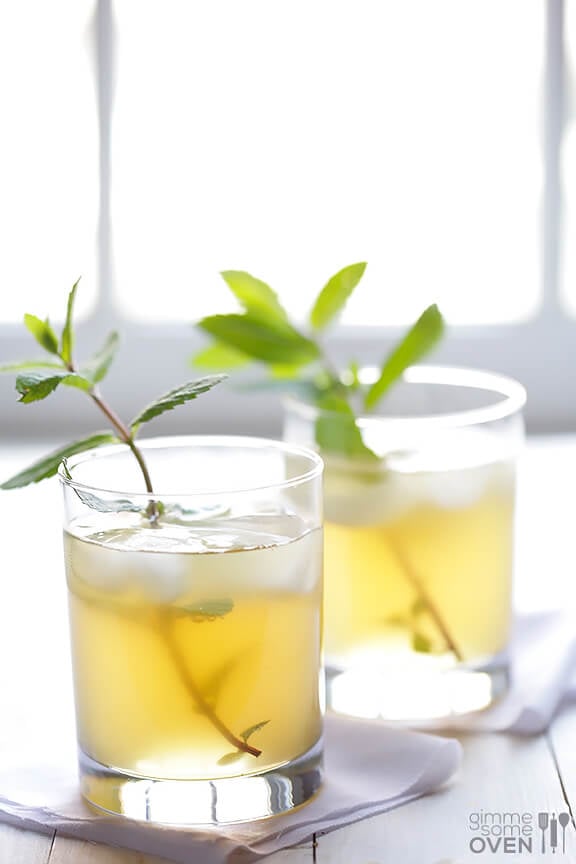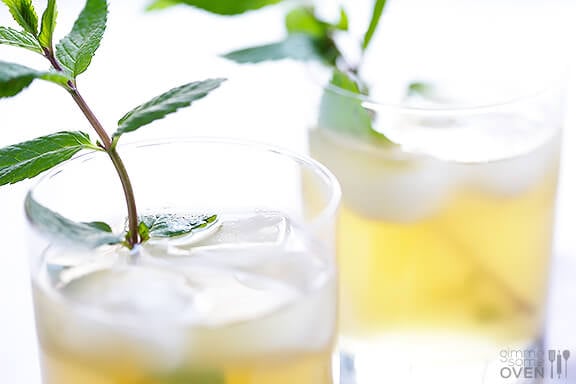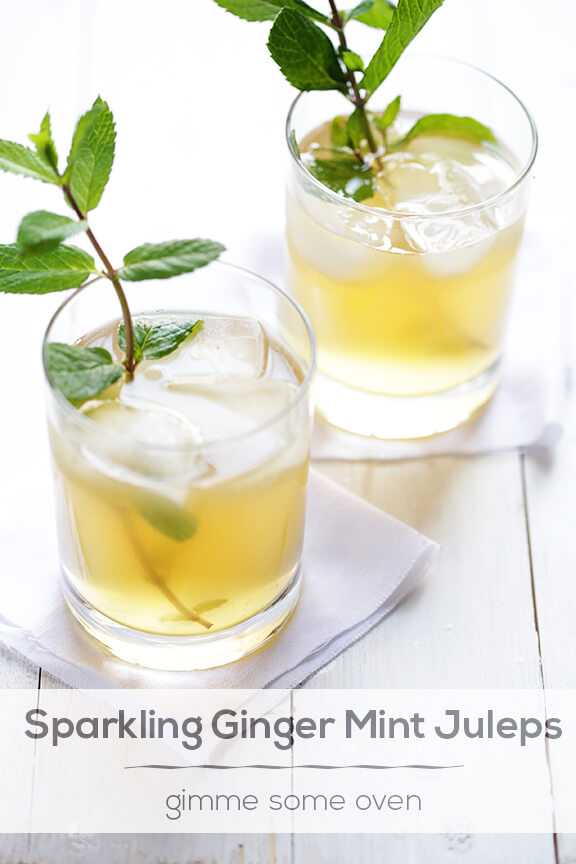 This post contains affiliate links.